Best Drop Shipping Products: Food Opportunities
Best Drop Shipping Products: Food Opportunities
It's a new year, resolutions are being made, and people are looking to reinvent themselves. One of the biggest and most popular  goals people set is eating better. Whether they actually stick with it or not, virtually everyone at one point or another has wanted to improve their diet. "New year, new me" is everyone's mantra as they sign up for gym memberships and throw away all their processed, sugary foods.
This is a great opportunity for drop shippers who sell grocery products online. Some of the best drop shipping products include food. Selling food online allows for a lot of business from repeat customers who are loyal to you and your products.
Natural and organic food is always a good idea to sell. As people become more health-conscious, they look for more alternatives to processed and inorganic food. It can be especially profitable around the new year, though, since there is more interest in becoming healthy.
Is Organic a Craze?
Some people seem to think that organic is just a label that allows stores to price products higher. On the surface, it doesn't look like there is much of a difference between the organic and inorganic produce you would find in a grocery store. However, the United States Department of Agriculture (USDA) regulates the term "organic."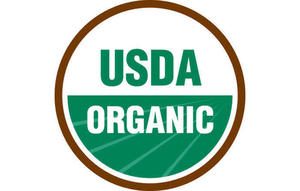 A lot of factors go into determining whether a product is organic. For meat this can mean how handlers raise and treat the animal and whether they processed the meat with or without additives. For other foods it's about soil quality, pesticides, and additives.
The Research
A report from Harvard showed that one of the biggest concerns for inorganic food is the pesticides used. Researchers have found that common ingredients in pesticides can have adverse effects on children's brain function. This can be a risk to pregnant women.
The growing worry about inorganic foods is reasonable when you consider the possible consequences. Repeated and long-term exposure to the chemicals in pesticides can affect hormones and brain development. This coupled with all the benefits that organic food has to offer can be enough for many people to make the switch to organic.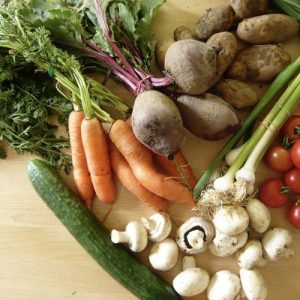 Where to Start?
As a consumer, many people start transitioning into organic by getting rid of the things they know are bad. This is usually all of the snack foods and junk that have refined sugar and way too many carbs. They will probably find that it's hard to quit cold turkey, so they will seek out healthier alternatives.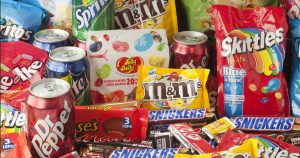 As a seller, this is where you can take advantages of people's habits. It's for a good cause, though. People want to eat healthier, so you can offer that to them. There are tons of healthy, organic snack options that dieting customers can have without guilt.
To give you some examples, here are 10 snacks that taste great but can still satisfy health-conscious customers.
Boulder Canyon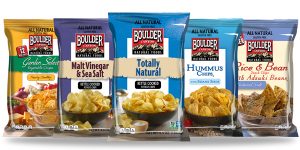 Potato chips are everyone's favorite salty snack, but they are often fried in oil that makes them an unhealthy option. These ones by Boulder Canyon are a great alternative to typical chips. They are all natural potato chips made in a kettle with sunflower oil.
The makers of most chips you see on store shelves cook them in canola or corn oil. There is some debate surrounding whether canola oil is good for you or not. People site that it can be good for heart health, while others argue that it is genetically modified and the process of making it is unnatural.
Meanwhile, sunflower oil can improve energy, heart health, your immune system, and even lower cholesterol. Overall, it's a better choice as a cooking oil and provides a healthy alternative to a popular snack.
Primal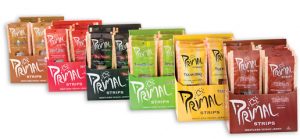 Another good source of protein can come from snacks like jerky. Not everyone thinks of it as an option, though, because not everyone eats meat. These "strips" by Primal are actually meatless and vegan. They're made with wheat and soy and flavored with various herbs and spices.
They have the same smoky taste and high protein content of regular jerky, but without the fatty contents of meat. It can be a great alternative, especially for active people who could use a quick boost. Primal also have many flavors to choose from like Mesquite Lime and Hickory Smoke.
Tanka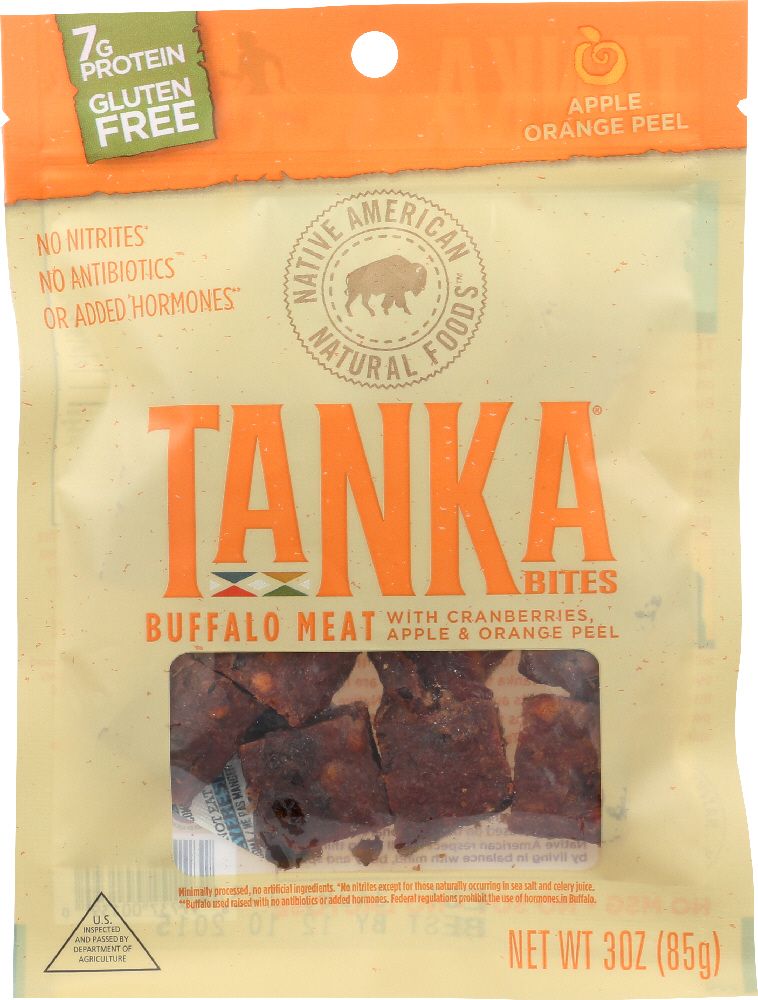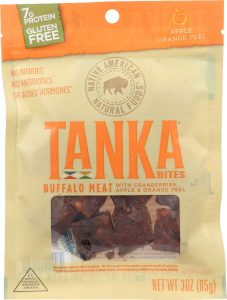 For those jerky-lovers who don't want to go entirely meatless, but still want a healthier option than beef, there's Tanka. Tanka makes jerky bites and bars that are made from buffalo meat. In general, buffalo is higher in protein and leaner than beef, which makes it a great choice for meat-eaters.
This company dedicates itself to being as natural and unprocessed as possible. When you read the ingredients on their snacks, you can read and recognize each one rather than stumbling over scientific garble you're unfamiliar with. They contain simple ingredients like dried fruit, salt, pepper, and other spices. These are snacks that you can feel good about eating.
Amy's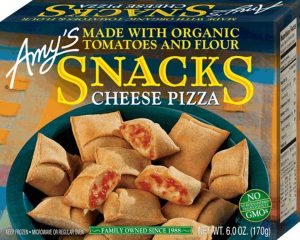 People who love pizza bites can rejoice! There is a healthy option; you do not have to give up your favorite snack for the sake of your diet. Amy's makes these delicious little rolls with organic ingredients and a guarantee that of no GMOs.
Arguably, they aren't the healthiest thing to eat. It is still pizza, after all. However, when you use up your cheat day to eat a dozen of these things you can remind yourself that they an organic alternative to your typical pizza snacks.
Lord Nut Levington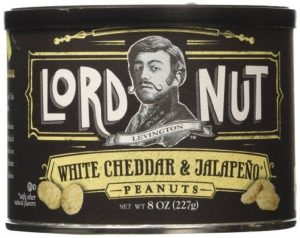 Nuts are a healthy and tasty snack to have on hand, but you may find that jar sitting on your counter for a long time because sometimes they're boring. Lord Nut Levington's entire mission revolves around bringing new and interesting nut flavors to the table to keep your mouth begging for more.
With flavors like Thai Curry & Lemongrass and Spicy Bloody Mary, there are many combinations for nut-lovers to try and enjoy. If you're looking for a snack packed with flavor, then this is it.
InBar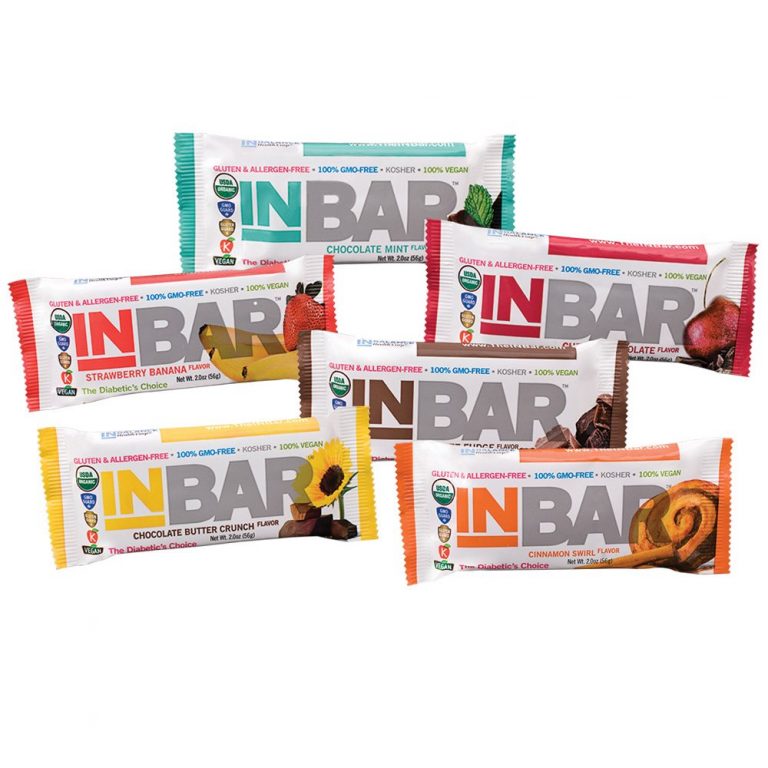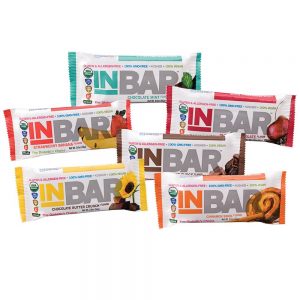 Protein bars are always a good choice for a quick snack or even breakfast to give you some energy. These InBars have 11 grams of protein per bar, they're vegan, and they're gluten-free. They're low-calorie with only 45 calories, but with ingredients like brown rice and pea fiber, it is meant to be very filling.
You can eat these bars for a protein boost, or they can help you lose weight. Since they are dense and low-calorie, they can keep your stomach satisfied for hours without consuming empty calories. They can also be a great resource for diabetics in need of managing their blood sugar.
Late July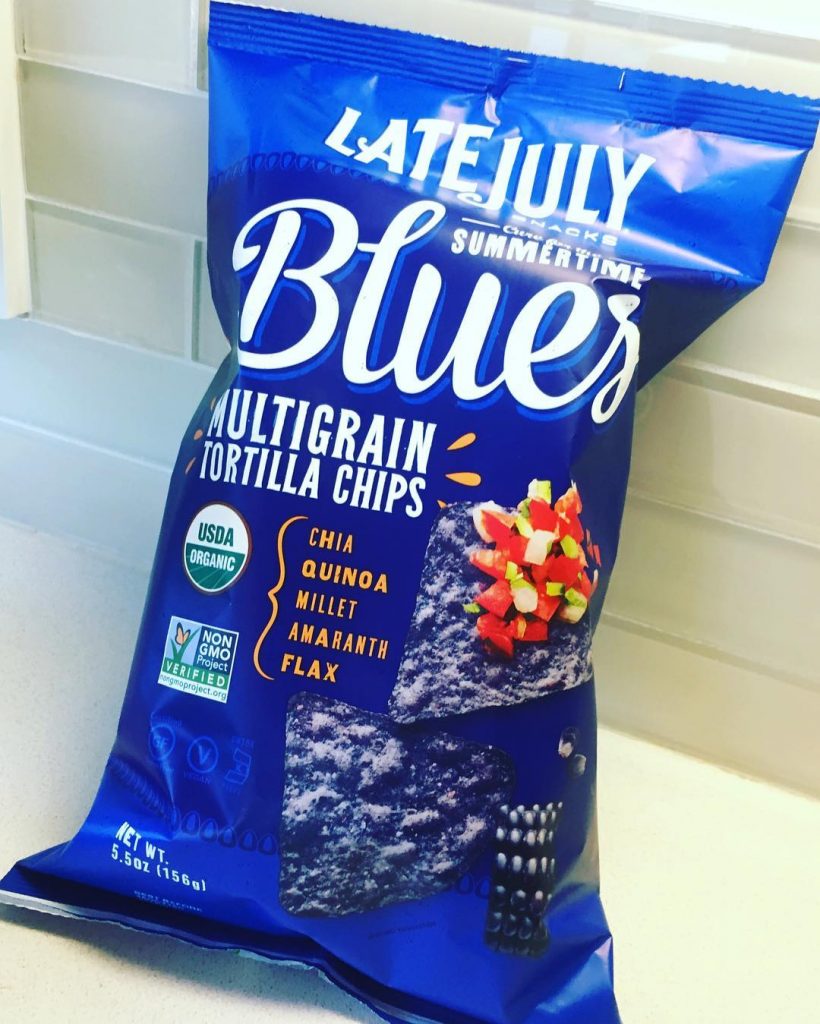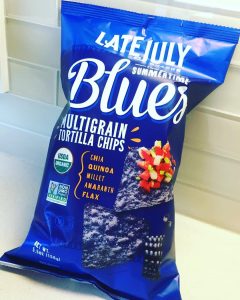 When you've gotten to a place in your life where you prefer multigrain bread other white, you may be looking for other similar alternatives. Not only do chips by Late July have many healthy grains, but they are also blue. There's something fun about eating something that's blue when it normally isn't. The vibrant coloring isn't just for show, though. It's actually derived from natural blue corn. There are no artificial colors in these chips, which makes them even better!
Because they are made of corn, they are also a gluten-free choice for people who have an intolerance. And if you're not a fan of the blue color, Late July has many other types of chips that are just as good.
Steaz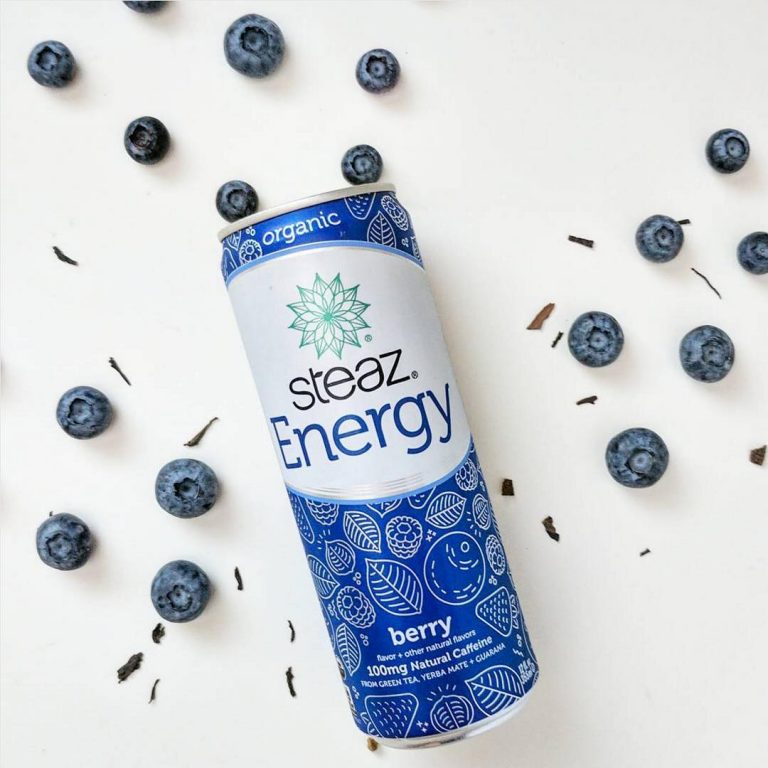 A large percentage of adults are reliant on caffeine, and many of them get their fix from coffee. However, many people are starting to move toward energy drinks as their sales grow by the year. Being addicted to caffeine can be troubling, which is why some people will try healthier options of getting their caffeine without drinking 6 cups of coffee in a day.
Steaz makes a drink that is naturally caffeinated, organic, and contains many vitamins and antioxidants. This can be a beneficial alternative to getting energized.
Perky Jerky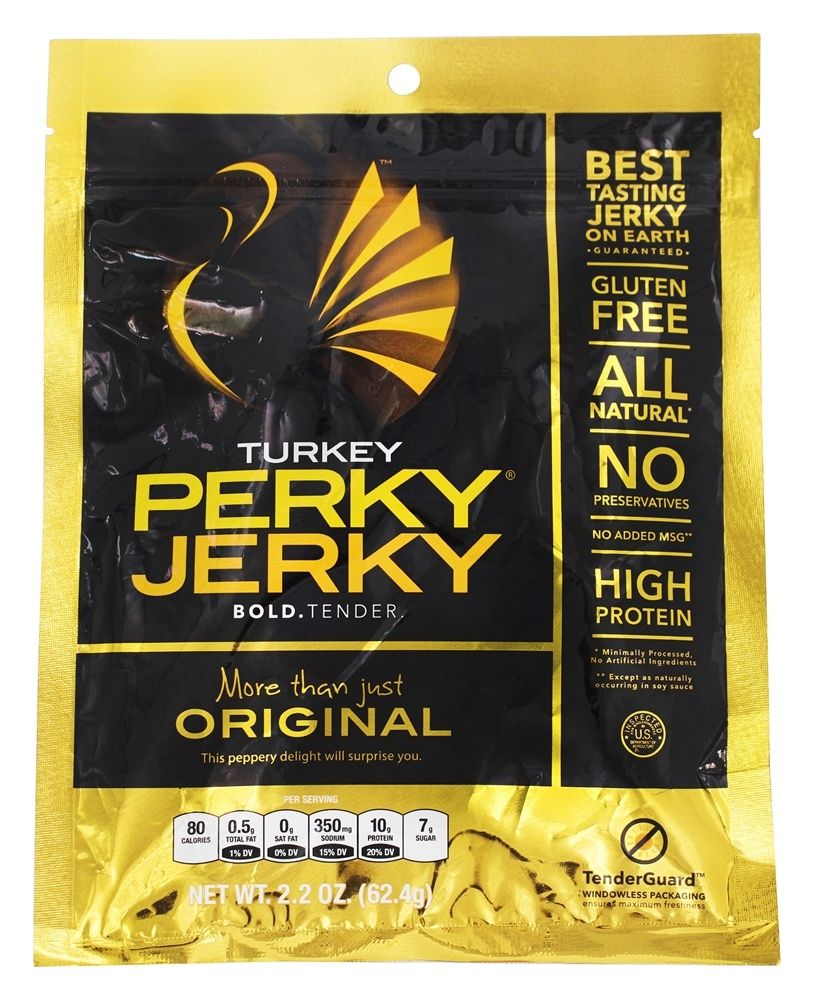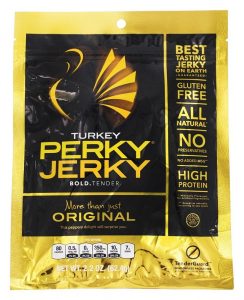 Yet another alternative to beef jerky is Perky Jerky, which is made with turkey meat. Much leaner than beef, turkey is less fatty and is high in protein. This jerky has a sweet yet peppery taste that anyone can appreciate.
It's a classic type of jerky that really only deviates from the norm by being turkey rather than beef. Everyone likes the classics, though, and this jerky is no exception. It's also a good choice for anyone who has cut red meat from their diet.
Forte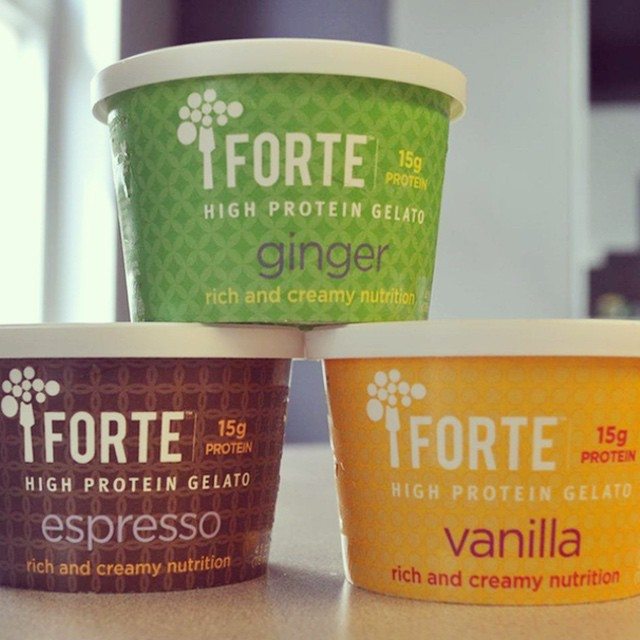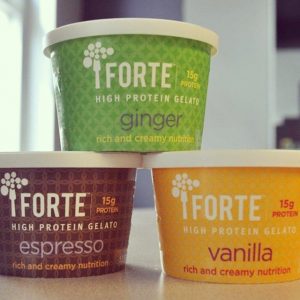 The most difficult thing to give up for a diet is dessert. In particular, ice cream. Luckily, with this gelato by Forte, you don't have to feel quite as guilty. Their cups are pre-proportioned to 165 calories, but even more impressive is its protein. Each serving has 15 grams of protein, and 45% of your daily intake of calcium. It's low in sugar and fat, so when you're having a craving for a sweet dairy treat, you can reach for this instead of the ice cream.
Learn more about drop shipping products online.