Best Wholesale Dropshipping Companies You'll Want To Work With
Wholesale Dropshipping Companies To Strongly Consider
While it's one of the easiest ways to sell products online, starting a dropshipping business still involves some measures of risk. Besides deciding what items you'd like to sell and your target audience, it's important to choose the right wholesaler for your needs. That's why we've compiled a list of the best wholesale dropshipping companies in the U.S.
When we say "best," we mean highly reputable dropshipping suppliers who fit a set of criteria that serves to make your online retail business a success. In other words, makes it worth your while. The advantages of dropshipping are quite lucrative. It's a great way to start out as an online retailer without stocking a drop of inventory. You can sell products of your choice (or passion) and never worry about delivery to customers when they make a purchase.
At the end of the transaction, you collect a commission on the sale. It's pretty cut and dry. Problem is, going with the wrong dropshipper can make this simple process a nightmare. And your business along with your revenue can suffer tremendously. You want to do everything possible to avoid this kind of scenario before even starting your online retail business. A little research goes a long way.
Here's A List Of Great Wholesale Dropshipping Companies In The U.S.
In selecting the best dropshipping companies we chose a list of outstanding dropshipping e-commerce platforms that are great to work with and will provide you with the kind of services to help make your business a success.

One of the largest dropshipping suppliers around, Doba can be considered a one-stop-shop for most if not all of your product needs. When it comes to product selection Doba shines in this area. The company offers items from multiple suppliers which makes it a huge portal for saleable good. Plus, Doba offers a free 14-day trial for new online retailers who just want to try out their services before making a commitment.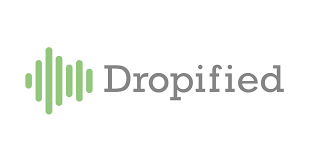 Dropified's slogan says that it's the "go-to" solution for online retailers. The company touts its automated dashboard in helping retailers streamline their business. With Dropified, online retailers are connected with over 7000 manufacturers in the U.S. You're also able to incorporate products from AliExpress into Dropified's e-commerce platform.
Dropified also offers seamless integration with Shopify. And you can integrate Facebook ads into your inventory. One thing to note: Dropify charges a $39.00 monthly fee. Could be financially challenging for newbie resellers.
Offers free 14-day trial period.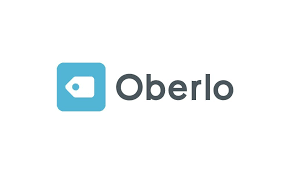 Oberlo is another dropshipping giant that connects online retailers to wholesale suppliers such as Aliexpress. It is worth a mention that having a Shopify store is best to get the most out of Oberlo's dropshipping services. The company offers a free 30-day trial and you'll receive constant updates for out-of-stock items and any adjusted pricing.
Oberlo offers a free Starter package for new signups allowing you to list up to 500 products and complete 50 orders per month. The Basic and Pro paid packages which offer different capabilities are available for $29.90/mo and $79.90/mo respectively.
Plenty Of Choices For Your Business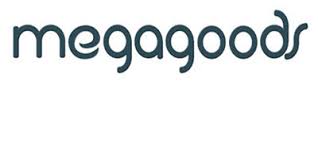 Megagoods is an LA-based drop shipping company with a focus on delivering high-quality electronics to consumers.
The firm does not have a large inventory like other major drop shipping companies mentioned before now. It boasts only around 2000 products in 45 different categories that you could list on your store.
However, it is still a pretty good option if your store is solely focused on distributing electronics within its product range because they cover the most popular brands.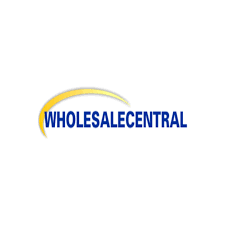 One of the oldest B2B marketplaces around, this dropshipper offers lots of experience and connections with major distributors. Acting as a portal to wholesalers, the company helps you access nearly any product in numerous niches.
However, only about eighty of the thousand companies listed on their website offer dropshipping services. So you'll have to do your research when searching for products. The company offers free membership. But unlike many of its competitors, Wholesale Central does not offer automated dashboards for their online retailer customers.
And More!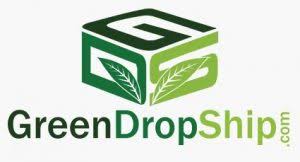 GreenDropShip is an LA-based dropshipping company that specializes in natural and organic goods.  The company offers over 20,000 products ranging from organic and natural foods to eco-friendly items. GreenDropShip features a state-of-art e-commerce platform for users. This includes a streamlined dashboard that makes doing business a breeze. Shopify and Amazon stores can be seamlessly integrated into the platform as well as WooCommerce.
GreenDropShip has outstanding customer service and provides up-to-date information on inventory supplies and new products. Membership is annual.

Also based in Los Angeles, the wholesaler offers thousands of products to online retailers and can also integrate e-commerce platforms like Shopify, eBay, and Amazon. The company's broad selection of products include electronics, apparel, home décor, tools and garden supplies among others.
Sunrise offers a 7-day trial. However, the membership fee is rather steep. Something to consider for beginner resellers.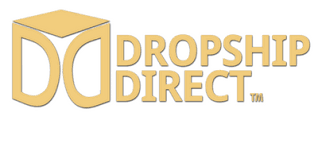 Dropship Direct is another major player in the wholesaler realm. Not only is there no monthly or annual membership fees, but retailers also have access to over 120,000 products from suppliers all over the world. This means many products for different niches. The only drawback is you have no contact with the suppliers. Rather, Dropship Direct acts as the middleman.
These wholesalers are just suggestions for retailers who are interested in choosing the dropshipping method to sell products online. The companies listed here are considered dropshipping experts due to favorable reviews and reputation.  But always do your own research. The goal is to find a dropshipping wholesaler who meets your specific business needs.