In this article, we will take a look at the opportunity of dropshipping Yogi Tea products. Working with a tea wholesale suppliers or a dropshipper, you can resell Yogi Tea online to make some extra money!
Why Should You Choose Dropshipping Method?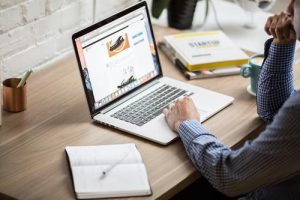 Drop shipping is an order fulfillment method that allows online retails to sell products without purchasing an inventory up-front. No matter where you live in the world, you can drop ship essential oils in the United States.  For a good source of extra income and an ideal side business, all you need to do is to sign up for a membership with a reliable drop shipping supplier. Dropshipping comes with very low startup costs and no inventory risk. This means you can actually pursue drop shipping business while you can still keep your current job. As a GreenDropShip member, you can sell Yogi tea with no minimum order requirement while enjoying fast and reliable shipping.
Why Should You Dropship Yogi Tea Online?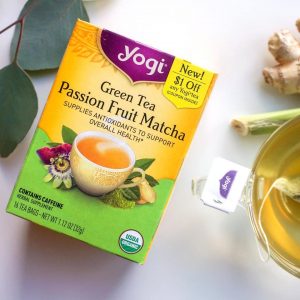 Yogi tea offers over 60 varieties of herbal, green and black teas that are rich in flavor from over 140 exotic spices and botanicals. When there is such a variety of natural and quality tea, there are opportunities. The chances are you will be offering something for every consumer that will stumble upon your online store. With such popular products as Yogi Tea, you are likely to enjoy a high volume of sales if you can beat your competition on e-commerce marketplaces or drive traffic to your online tea store.
2.1. Natural Tea Bags and the Shipping Advantage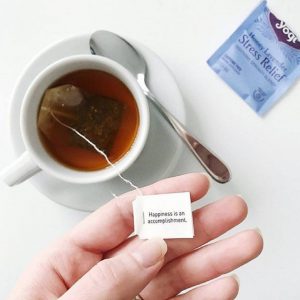 Yogi tea comes in tea bags – "made from a select blend of high-quality manila hemp (abaca) fibers and wood pulp." To create these tea bags, they use a natural process that is free of chemicals or toxins. As Yogi tea reveals, "this paper is free of gluten, GMOs, and corn. Additionally, it does not contain any of the eight FDA-recognized allergens (tree nuts, peanuts, milk, eggs, fish, crustacean shellfish, wheat or soybeans)."
The fact that you are selling such a light product as tea bags mean that the shipping costs will be a lot cheaper. Considering the fact that reliable dropshipper have negotiated prices with carriers, you may even enjoy better rates with the right drop shipping supplier.
2.2. Yogi Tea's Best Before Date
Yogi teas have a Best Before date, which indicates two years from the date of manufacture. However, with the dropshipping method, you do need to worry about stocking Yogi teas. This is because you will be selling from your supplier's inventory. With a reliable supplier, you will never have to worry about the Best Before date.
2.3. Non-GMO, Vegan Products with Organic Ingredients
You may be pleased to find out that all Yogi tea products are non-GMO project verified, vegan and kosher. Moreover, they source organic ingredients as often as possible and a lot of their products are %100 USDA organic. As there is a growing concern for healthy lifestyles and returning to ways of nature, natural products tend to sell a lot more.
---


Greendropship.com is a supplier of 20.000 natural, organic, specialty products, including various gourmet tea products. As a member of greendropship.com, you can take advantage of our fast shipping, blind shipping, up-to-date inventory data, and high-resolution images. Whenever you receive an order from customers, we will fulfill the order. Your customers receive the order within 3-5 days wherever they are in the United States.
Thinking about becoming a tea dropshipper? Learn more about drop shipping or join us if you are ready to dropship natural tea products at true wholesale prices.