Guide to Dropshipping Food Items
Running an online store can be a tricky business sometimes! Most of the challenges involve trying to find the most profitable products to offer your potential customers. Though it may sound surprising, dropshipping food items can be quite profitable, especially considering that this part of the online retail market has been steadily growing. In other words, more and more consumers are turning to the internet in order to purchase their food products. As an online retailer and entrepreneurial, you can easily capitalize on this trend with your dropship business!
How To Dropship Food Items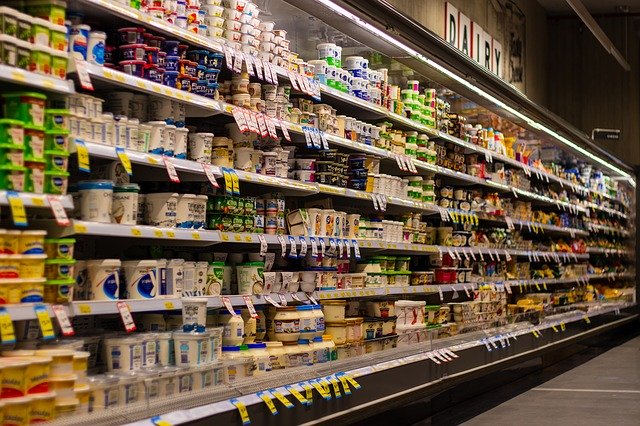 Buying your groceries online is becoming increasingly popular with consumers. In fact, according to a report by eMarketer, e-commerce sales of groceries will grow 18.2% in the year 2019 to reach a total of $19.89 billion. Furthermore, the estimates indicate that by the year 2021, this figure will reach a whopping $38.16 billion! As you can see, adding food items to your online store will likely be profitable, especially considering that this segment of the market is expected to show very healthy growth.
So how do you go about dropshipping food items? What are the steps that you should take in order to make it a profitable move? Well, let's break it down as follows:
1) Find the Right Dropshipping Supplier
This is arguably the most important step in the process, and you should treat your supplier as a collaborator in your business endeavors. In other words, you'll be working together in order to boost your profit margins.
Be sure you choose a supplier with an extensive inventory of food items/groceries as well as the ability to quickly, efficiently, and safely ship these items. If any of these items are perishables, make sure that your supplier has the ability to ship them without the food spoiling. No one wants to get rotten groceries in the mail!
2) Set Up Your Online Store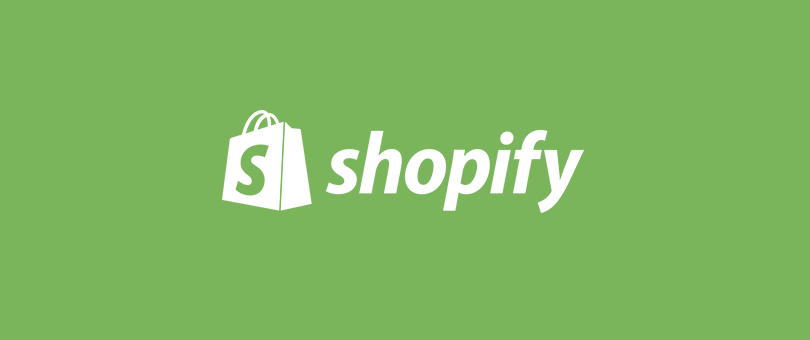 This is an easy step! You simply have to choose your web hosting service, find a reliable credit card processor, and choose a template for your website. If you do not have a lot of experience with building websites, Wix.com offers a series of templates. These are not only affordable and easy to use, but many of them are already optimized for e-commerce!
If you want to avoid the hassle of setting up your store, you can always go with a selling platform like Shopify. These platforms make it easy to quickly and efficiently set up your e-commerce store by integrating everything you need into a single step. Furthermore, the best dropshipping suppliers will offer their services to be easily integrated with Shopify, making it that much easier to get your store up and running virtually right away.
3) Pick a Niche for your Online Business
Dropshipping is competitive and it's not always easy to find a corner of the market that hasn't been thoroughly saturated. That's why it's important to find the right niche – this allows you to carve out your section in the market and connect with customers. For example, a report by Hexa Research concluded that the organic food market in the US will reach $70.4 billion by the year 2025. Additionally, a large percentage of this growth will occur within online retail. This means that dropshipping organic food items will be a viable business model in the years to come.
Finally, choosing a niche is an excellent business strategy for the following reasons:
Customers will consider you an expert if you specialize in specific food items. You can really drive this point home by having strong product descriptions for the food items in your online store.
An online store with a well-defined niche will create loyal customers. Consumers will trust your expertise and be more willing to buy items from your online store.
It's easy to get overwhelmed if you're shopping with a giant retailer. Many consumers prefer online stores with a selection that is more limited but still high-quality and specifically curated for their needs. This gives the impression of a more "mom and pop" type operation!
Potential customers are willing to pay a premium for certain products. If you choose natural and organic products as your niche, you should know that consumers are usually willing to pay a premium for these products, especially if they're made in the USA!
4) Promote Your Online Store
Dropshipping is an attractive business model because it allows online retailers to focus on connecting with customers while suppliers handle logistics like storing, packing, and shipping items. However, in order for your online store to be profitable, you need to get customers' attention.
So, check out these 7 marketing tips and build a better e-commerce store:
Build trust by adding customer reviews and testimonials to your website. Potential customers will want to hear about other peoples' experiences.
Run Google Ads and/or Facebook Ads to reach potential customers. Each of these methods has respective pros and cons, so it depends on your needs and budget.
Get on social media and create shareable content. Consumers will most likely buy groceries from your dropshipping store because they like the personal connection, so be sure you have an approachable persona on your social media accounts.
Use retargeting techniques to increase conversion rates. About 92% of visitors have no intention of buying anything during their first visit, so be sure you use Facebook or Google Ads to reconnect with them later and get them to come back.
Write a blog. This is the best way to implement search engine optimization (SEO); just be sure you consistently post new, high-quality content that is keyword-rich and matches search intent.
Get visitors' email addresses. You need to build a mailing list so you can connect with potential customers and develop some kind of relationship with them.
Offer promotions and deals. Once you have this mailing list, send out targeted promotional emails that incentivize visits to your online store. Additionally, make sure you are cross-selling and upselling by offering bundled or related items.
If you successfully implement these marketing strategies, your food dropshipping store will likely see an increase in traffic and a boost in sales.
The Top 4 Dropshipping Suppliers for Food Items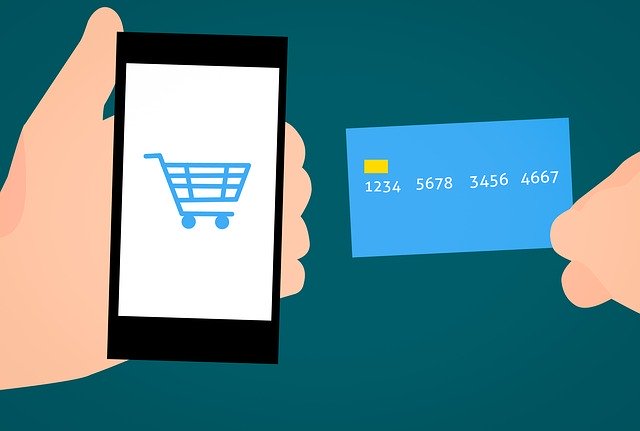 What Should You Look For In Dropshipping Suppliers?
Remember, choosing the right dropshipping supplier is crucial to your success. So what should you look for? What are the best traits to have in a dropshipping supplier? Well, let's consider the following:
They need to have knowledgeable representatives. If your supplier really knows the industry, then they will be of greater assistance to you when you're trying to break into the market.
High-quality products that are in-demand. Potential customers will want to buy food items that are responsibly-sourced, well-made, and delicious.
Innovative tools to help you track sales and source products. The best dropshipping suppliers will include the best technological tools, including detailed product descriptions, searchable order histories, real-time inventory tracking, and customizable data feeds.
The ability to ship products quickly and efficiently. For many consumers, this is one of the most important parts of online shopping. For example, a 2018 report concluded that 90% of customers think shipping costs are the most important factor when shopping online. That means that your supplier should never take longer than 1 or 2 business days to pack and ship a given item. Furthermore, if you're selling perishable food items, make sure your dropshipping supplier can ship these without breakage or spoilage!
All of these traits are crucial if you're looking for the best dropshipping supplier for food items.
Ask Possible Food Dropshipping Suppliers These 7 Questions
What is the membership fee?
Is this fee negotiable?
Are there any other costs, like delivery or restocking fees?
Can online shoppers buy directly from them?
What is the return policy?
What is the warranty policy on defective items?
Does the supplier specialize in a specific niche or kind of product?
Choose Greendropship As Your Dropshipping Supplier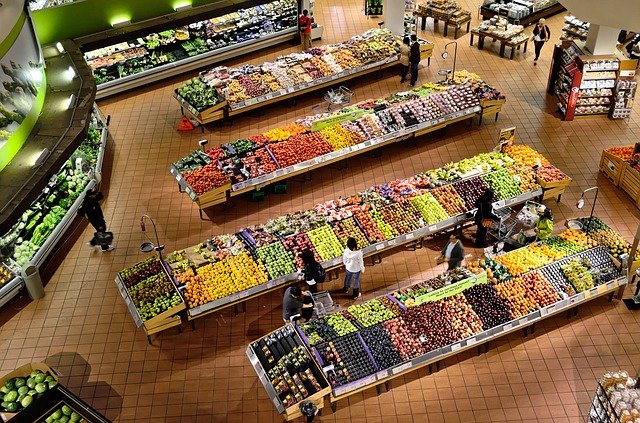 So you've decided to start dropshipping food items. Great! As we discussed above, finding the right supplier will help your e-commerce business thrive, so it's important to go with a supplier that is reliable and that has the highest quality products available. Remember, choosing a supplier that carries every possible product is not always the best way to go. In many cases, your online store will be more successful if you provide a personalized experience to consumers. Additionally, make sure that you choose a niche that has high market demand.
That being said, at Greendropship, we have over 20,000 natural and organic products made in the USA. We also have the ability to pack and ship perishable food items safely and efficiently, so your customers will get their groceries quickly. Download a product catalog or contact a sales representative today!