How To Be A Reseller: Money Making Ideas To Start An Online Business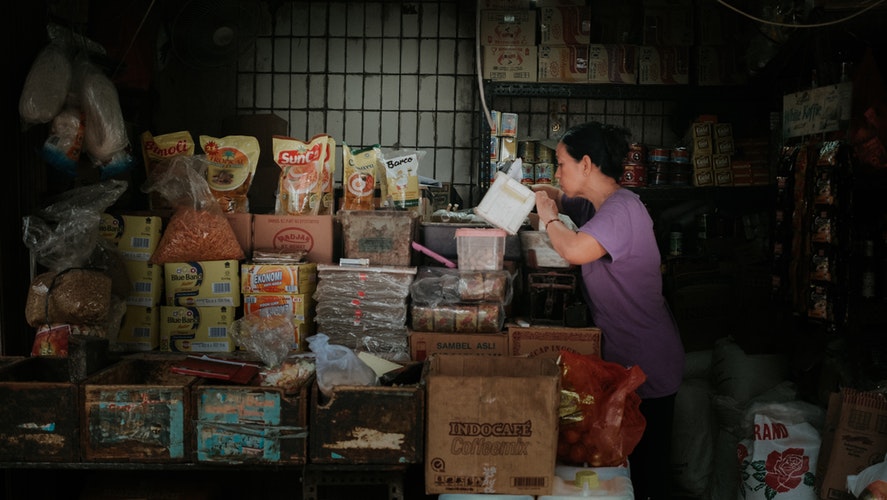 So You Want To Be A Reseller
Congratulations. Starting a small business can be a bit scary. There's so much to think about. There's so much to do. Well, here's some good news. Figuring out how to become a reseller and actually doing it isn't as hard as you think.
Since most of the businesses we work with are online resellers, we're going to focus on that kind of reseller and the things you need to do to get your retail website up and running.
First thing to determine, is how much time you want to put into your business. You can either go full time or part-time. The choice is yours. It's really a matter of how much time you want to invest.
You can buy inventory from a wholesale supplier. Then resell the products with a profit margin added so you can make some money. Or, you can dropship.
What is Dropshipping?
Simply put, dropshipping is a method in which you, the retailer, do not stock the goods. Instead, a dropshipping distributer handles all the inventory for you. Then ships products directly to your customers upon order.
Whether you decide to stock the products yourself, or work with a dropship company, there's still potential for great profits whichever way you decide to go. However, the convenience of dropshipping is undeniable. Let's explore the kinds of products that can set you up to win.
Let's say you have identified the industry you're interested. For purposes of this article, you've decided that you want to go into the organic products business. You feel passionate about organic products and think you'd make a great online shop reseller. Your next step then is to do research on products and then wholesale suppliers for pricing and terms.
After you've decided the supplier you'd like to work with, then you need to focus on your customers. Who are they? How will you promote your business to them? Will you be shipping your products to them or will you be working with a dropship supplier?
If you're new to the business of reselling it's a good idea to make things as easy on yourself as possible. Having decided you're going to sell organic products, it makes sense to work with an organic dropship supplier so that you can avoid the overhead costs of stocking your inventory. Otherwise, you're going to need a warehouse location to store your goods. And that can be quite expensive. This isn't including costs for items that are perishable and must be refrigerated.
Again, these are not financial or logistical challenges you'll have to worry about if you go with a dropship supplier.
Checking Out The Competition
According to the Reseller Network, one important thing to do is to check out your competition. Do some online research and check out other reseller websites. Look at how much they charge. Then figure out how much you want to charge. Determine how much profit margin you can add to the actual costs of your products.
Other things to consider when looking at competitor's website include seeing if they add value by offering a variety of essential products. If not, this information could give you a leg up on other competitors. Added value is always a good thing. If you can enhance your services and your products this will surely increase profits and expand your customer base over time.
We've already gone over the fact that dropshipping in terms of costs, is the way to go. But just to confirm that dropshipping would make your life easier, make a comparison. Look at the expense of buying your inventory up front and shipping it yourself. Then compare that to working with a dropshipping distributor where you won't have to ever deal with maintaining inventory or shipping to your customers.
Your New Reseller Business
Okay, you've done all the legwork necessary. You're sure this is it. You're going to become an online reseller. The next thing you need to do is incorporate your business. This is pretty easy. You can do it online. Also going to need a domain and a website. Then you can need to get your website registered-another easy process you can quickly do online. You can even get a website for free. Just research online for "free websites." However, remember, quality is always your best friend. So keep that in mind when looking for a website to host your products. A first impression is a lasting impression.
Last but not least, talk to your wholesale supplier to make sure they stock the right products. Then test your website to make sure everything is working fine in terms of ordering and processing payments.
As a leader in dropshipping organic products, we feature over 20,000 items to supply your business. Take a look at our catalogue and find out how we can help make your reseller website a smashing success. Now start selling!