Non GMO Candy: Sweet Chocolate Options
Non-GMO Candy: Consumers Crave Chocolate Without GMOs
GMOs are genetically modified food ingredients, or foods injected with genes from other foods.
Many consumers avoid these ingredients at all costs, especially when it comes to candy.
After all, no one knows if modified candy's safe to eat. 
GMO testing in the U.S. isn't thorough.
And manufacturers do the testing, not the government or third parties. So, most testing can be biased.
In addition, in the U.S., manufacturers don't have to mark their candy as genetically modified.
Consumers don't like this because they want to know what's in their candy.
They use their buying power to support non-GMO candy instead!
In this article, you'll learn the risky ingredients in GMO chocolate that consumers avoid.
You'll also find out the labels that show a chocolate's not modified.
Most importantly, you'll find a list of non-GMO chocolates from hot-selling natural and organic brands.
So, add these chocolates to your store, and satisfy your consumers' cravings!
Watching Out for Pesticides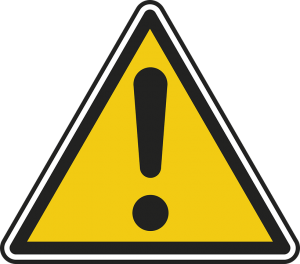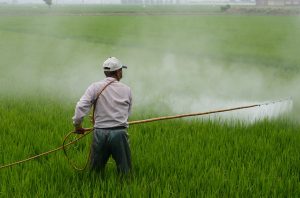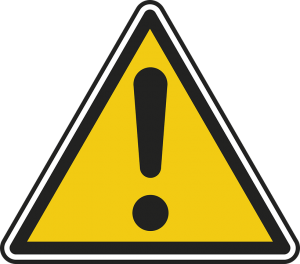 Some modified crops resist pesticides.
So, farmers spray GMO crops with more and more pesticides.
These pesticides harm the environment. They kill other plants—not just weeds.
Also, when farmers spray loads of pesticides, the weeds become more resistant to pesticides and harder to kill.
Pesticides also harm human health. They might even cause cancer.
Thus, people want to avoid pesticides as much as possible.
So, they reject genetically modified candy ingredients!
What Candy Ingredients Contain Risky GMOs?
Several ingredients usually used in chocolate are "high-risk:" commonly genetically modified. These include: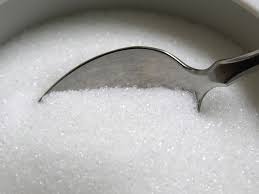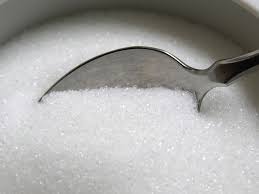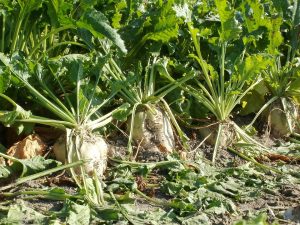 Sugar from modified sugar beets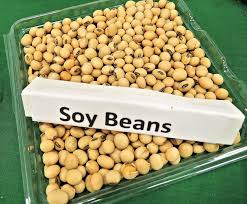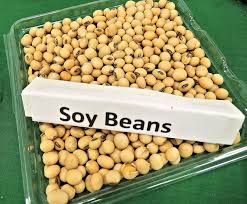 Soy lecithin from heavily modified soybeans
Milk's also high-risk.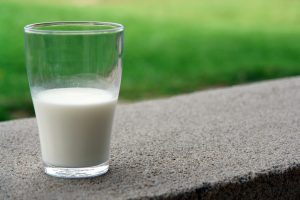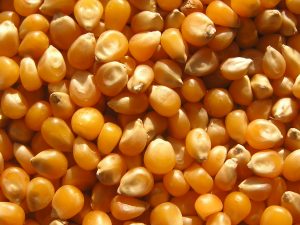 For milk to be unmodified, the cows it comes from must eat unmodified feed.
But, many dairy cattle eat feed made from corn, soy, and other modified ingredients.
This contaminates their milk, making it genetically modified.
Genetically Modified Chocolate: How Common?
Unfortunately, most chocolate from conventional manufacturers contains these genetically modified ingredients.
Thus, consumers want candy with trusted Non-GMO certification marks.
Reliable Non-GMO Certifications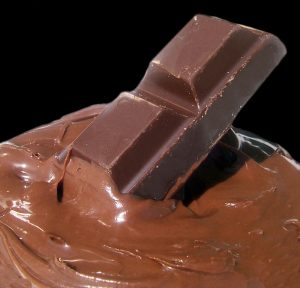 If a chocolate has one of these certifications, it's definitely non-GMO! Consumers should trust these certifications over any other non-GMO claims.
Non-GMO Project Verified
Third parties check foods, and all their ingredients, to make sure the foods aren't modified. High-risk ingredients like milk, sugar, and soy get even more rigorous testing.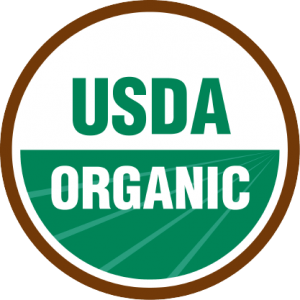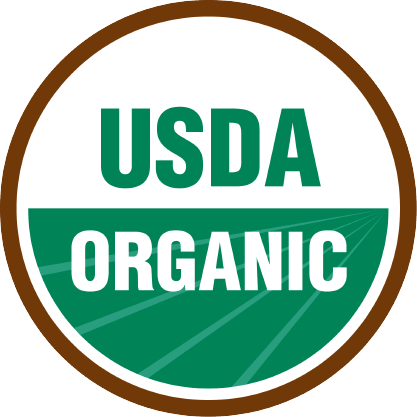 Certified Organic
For a food to be organic, it must not contain modified ingredients. Crucially, it also must not contain ingredients from animals fed modified food. So, organic chocolate won't have milk from cows that eat modified corn! National certifications include USDA Organic, Canada Organic, EU Organic, and Australian Certified Organic.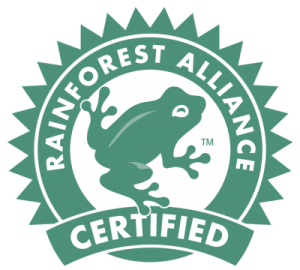 Rainforest Alliance Certified
Companies that earn this seal use sustainable practices that support rainforest health. This includes keeping chocolate free from modified ingredients.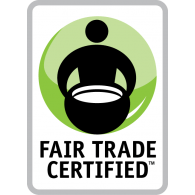 Fair Trade
Chocolate with a Fair Trade certifying organization's seal comes from companies that pay cacao harvesters fair wages. In addition, Fair Trade chocolate must contain no genetically modified ingredients. Reliable Fair Trade labels include Fair Trade Certified and Fair For Life.
Carefully Chosen Ingredient Swaps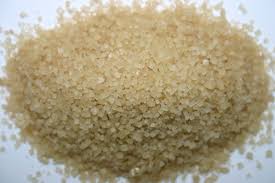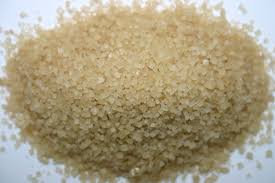 Certified non-GMO chocolate uses cane sugar (or another organic sweetener) rather than modified beet sugar.
Also, it contains organic or otherwise unmodified milk. (Alternatively, some unmodified chocolate won't contain any milk.)
Finally, unmodified chocolate calls for soy lecithin from unmodified soybeans—or no soy lecithin at all.
Sweet Non-GMO Chocolate
Here are 12 sweet chocolate choices from 7 reliable natural and organic brands. No genetically modified ingredients here!
Theo Chocolate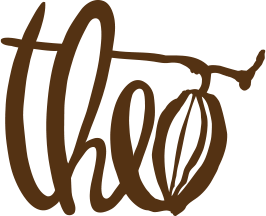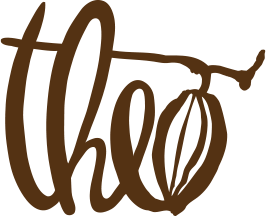 Theo's a fully organic chocolate company.
So, it keeps every chocolate free of genetically modified ingredients and focuses on the pure.
In fact, its founder was a pioneer in bringing organic cocoa beans into the United States.
Also, Theo was the first organic chocolate maker in the U.S.!
In addition, every Theo bar meets rigorous USDA Organic and Fair Trade standards.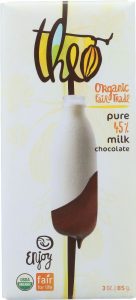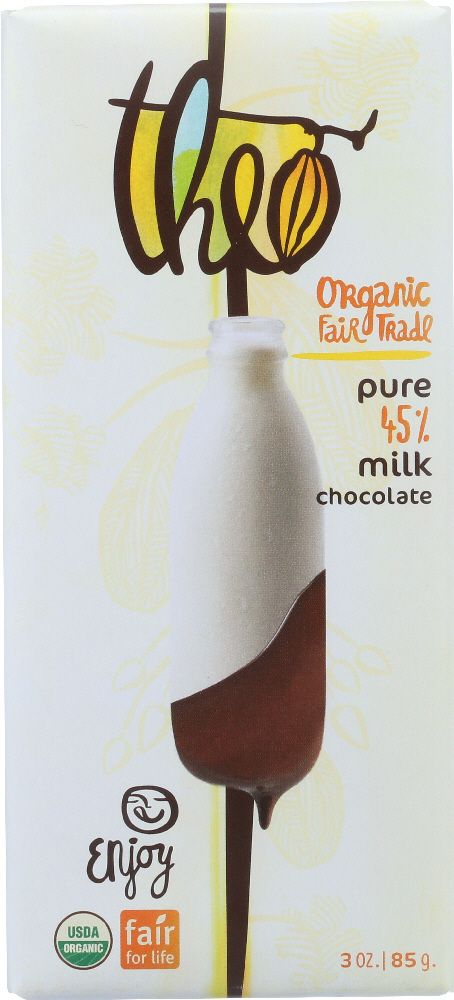 Theo Organic Milk Chocolate 
In a climate where most milk chocolate uses modified milk, Theo's organic milk chocolate breaks the mold.
It's totally organic and Fair for Life Fair Trade certified.
Rich, creamy and made with a mix of organic Congolese cocoa beans.
Also, made with fully organic cocoa powder, milk powder, and ground vanilla beans.
Instead of modified sugar from sugar beets, Theo uses organic cane sugar.
In addition, it's Kosher (dairy) and gluten-free.
Plus, it's soy-free. No modified soy lecithin here!
Contains 45% cacao.

Theo Salted Almond Organic Milk Chocolate
Sweet and salty tastes balance with a satisfying crunch.
USDA Organic and Fair Trade certified.
A 45% organic Congolese cacao base with organic California almonds.
With organic milk powder, it's a rare organic, unmodified milk chocolate.
Organic Himalayan pink salt sourced from Pakistan rounds out the recipe.
Fully organic ground vanilla beans add flavor.
Theo uses organic cane sugar. No modified sugar beets allowed!
In addition, it's soy-free. So, Theo avoids modified soy lecithin.
Also, it's Kosher (dairy) and gluten-free.
Endangered Species Chocolate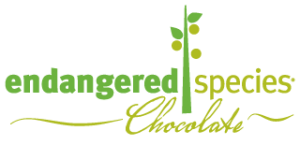 Endangered Species Chocolate is grounded in a mission—to raise awareness of threatened wildlife. But, the company also makes the world a better place for chocolate workers and stays environmentally conscious.
10% of Endangered Species proceeds go to wildlife conservation organizations.
Also, almost every bar is dedicated to raising awareness about a specific animal.
Plus, all of the brand's chocolate varieties are Fair Trade Certified.
In addition, many are Non-GMO Project Verified.
Dark Chocolate with Raspberries
72% rich dark chocolate, balanced with tart red raspberries.
Perfect as a sweetheart gift, for any time of year. It tantalizes the taste buds!
Fair Trade, Non-GMO Project Verified,  Kosher, and Certified Gluten-Free.
Also, it's Certified Vegan. So, there's no milk—and no risk of GMO contamination.
Highlights the at-risk grizzly bear. Customers can learn more about this wild hibernator inside the bar's wrapper.
Purchases of the bar support conservation efforts.
A popular bar with consumers. Some have even chopped it up and baked it into cookies!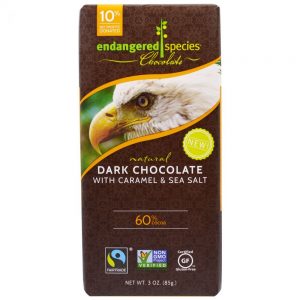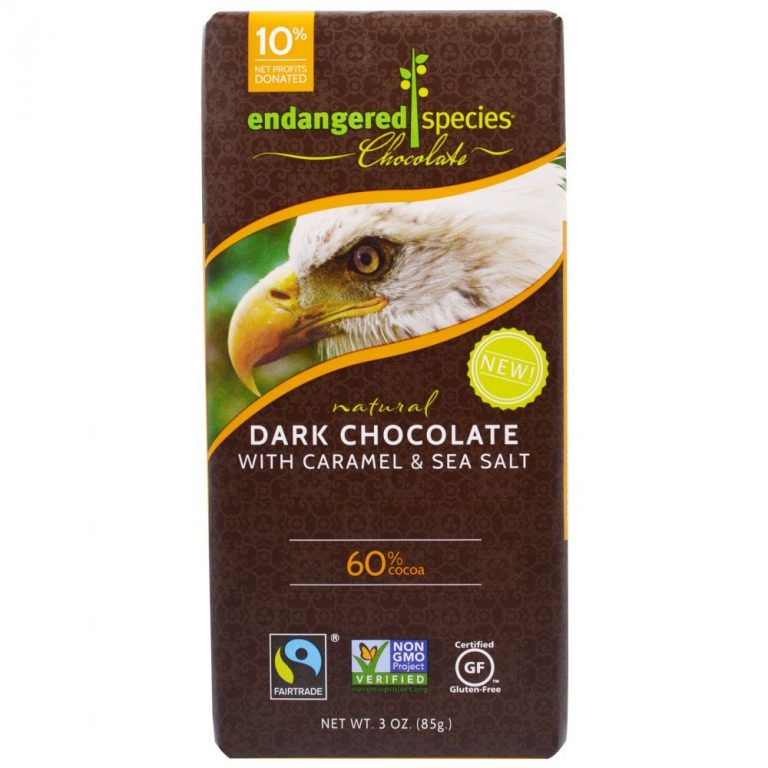 Dark Chocolate with Caramel and Sea Salt
A 60% cacao bar with a creamy caramel center, plus pink Himalayan sea salt.
This classic chocolate and caramel combo soars "to new heights" with the bald eagle, the bar's featured animal.
Learn about bald eagles, an "Endangered Species Act success story," on the inside of the wrapper. (This American national bird was once endangered, but is now off the endangered list!)
The caramel's organic and made with organic milk, cream, butter, cane sugar, and tapioca syrup. Modified sugar beets and milk are off-limits.
Also, Endangered Species uses organic soy lecithin instead of the dangerous modified version.
In addition, it's Non-GMO Project Verified, Fair Trade, Certified Gluten-Free, and Kosher (dairy).
Alter Eco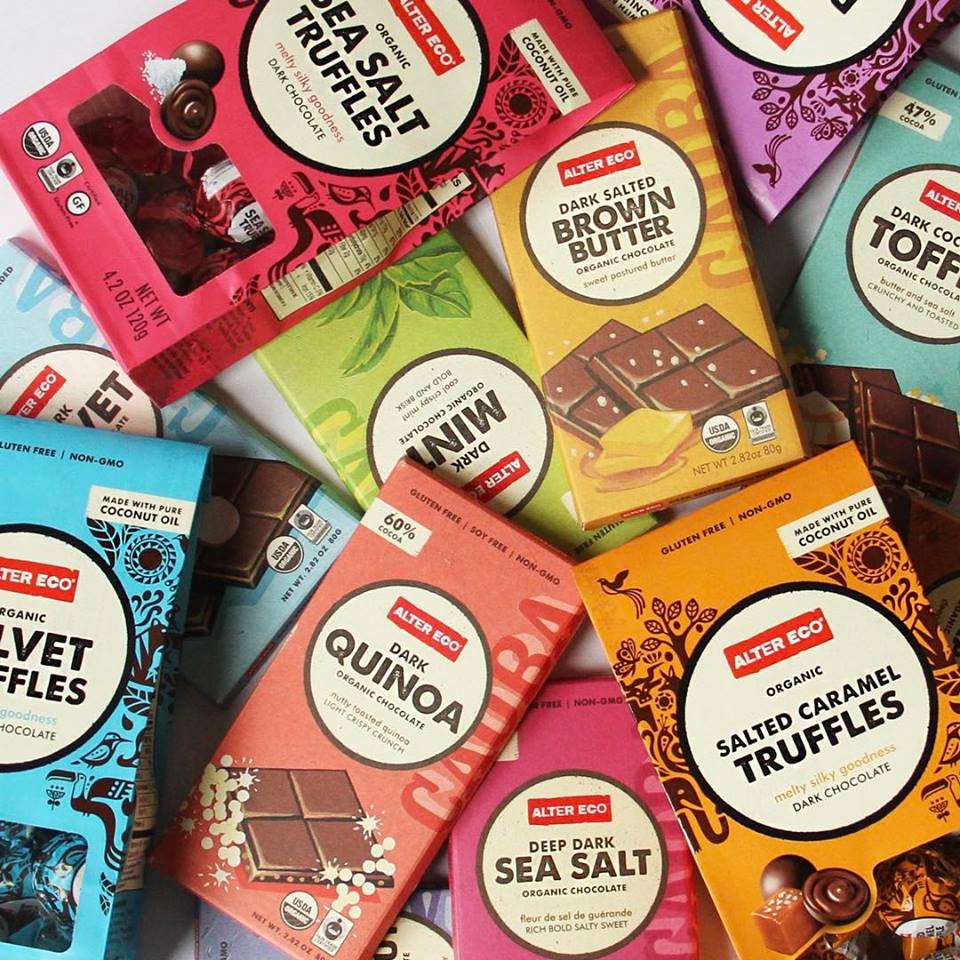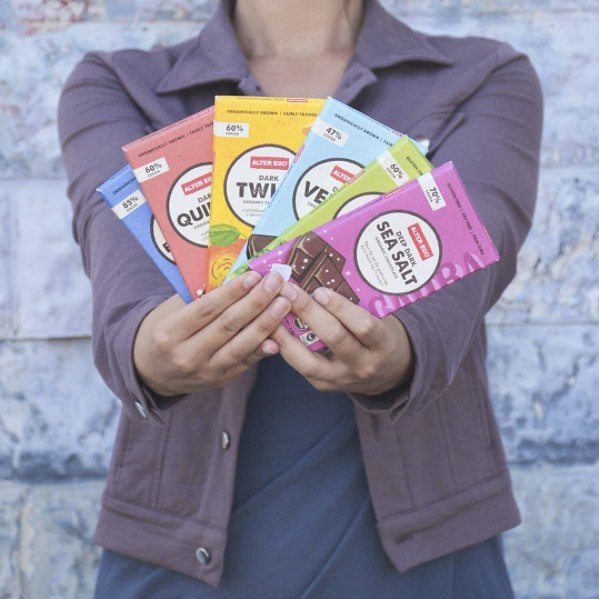 3 principles drive Alter Eco Foods: the company always strives to produce food that's "reliably delicious," while being "environmentally responsible" and "socially just."
Alter Eco always keeps its sourcing Fair Trade. (The company's certified under multiple Fair Trade organizations.)
Most importantly, the company assists small farmers in cultivating organic practices. Alter Eco bars are USDA Certified Organic.
The certifications don't stop there, though. Several third parties verify that the company's an environmentally conscious business.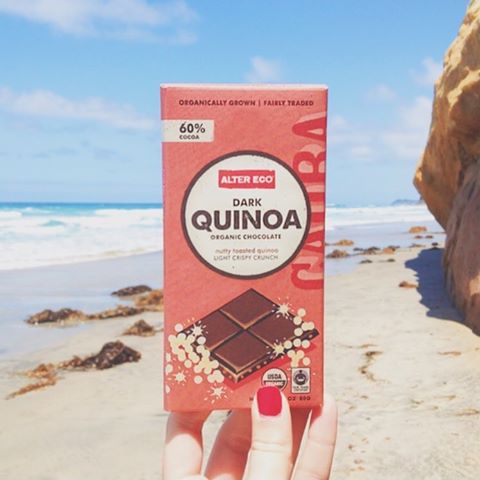 Organic Dark Chocolate with Quinoa
60% "deep, malty" dark chocolate made from single-origin Ecuadorian cacao.
Light, puffed quinoa evokes childhood memories of popping cereal and crispy chocolate candy, but with an artisan twist.
Also, the superfood quinoa brings a nutty taste and all nine essential amino acids to this bar.
Sweetened with raw cane sugar instead of sugar beets.
100% organic and Fair Trade Certified ingredients!
Only 6 pure ingredients.
Never any artificial flavors.
In addition, this bar's vegan,  soy-free and gluten-free.

Organic Velvet Chocolate Truffles
These velvety morsels reinvent the truffle with over 99% organic ingredients.
Cacao and coconut oil combine for a new, better-for-you take on the signature creamy center.
This "dark milk" blend (39% cacao) is perfect for customers who can't decide between milk and dark chocolate.
Non-GMO Project Verified, gluten-free and soy-free.
Also, it's always free of artificial flavors.
In addition, made with only 7 pure ingredients.
The wrappers are fully compostable!
Dagoba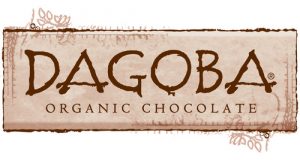 Dagoba chocolate's organic, environmentally sustainable, and dedicated to improving women's lives.
All Dagoba chocolate starts with premium organic cacao from only smaller farms.
Also, Dagoba chocolate is organic and Rainforest Alliance Certified. Every cacao farm Dagoba sources from must meet requirements for both certifications.
So, consumers can be sure that Dagoba's committed to sustainability—and keeping chocolate free from modified ingredients.
In addition, Dagoba gives economic support and a voice to female cacao farmers, whose work tends to be valued less than that of male farmers.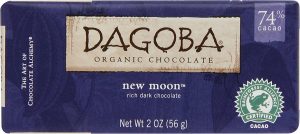 New Moon Dark Chocolate
Just like a new moon makes the night darker, Dagoba's New Moon signifies a darker chocolate.
Contains 74% rich organic cacao. Perfect for lovers of premium dark chocolate, with nothing added.
Made with organic dark chocolate from Rainforest Alliance farms. Plus, the entire bar is USDA Certified Organic and Rainforest Alliance Certified. So, consumers can be doubly sure the chocolate's not modified!
In addition, the cane sugar and soy lecithin are also organic. They're far superior to modified sugar and soy!
Crafted and labeled with care to protect consumers from common food allergens and intolerances.
Also, it's totally gluten-free.
Green & Black's Organic 
Green & Black's, an ethically sourced chocolate company, has an extensive line of organic, unmodified candy bars.
Make sure you stock the bars with "organic" on the label.
That way, you'll know they're made with organic, Fair Trade cacao from Dominican Republic cacao farms.
According to Green & Black's taste specialist, this Trinitarian cacao boasts "fruitiness, complex savory notes and intense depth of cocoa."
In addition, the Organic line has earned multiple awards from Academy of Chocolate and Great Taste Awards.
Organic White Chocolate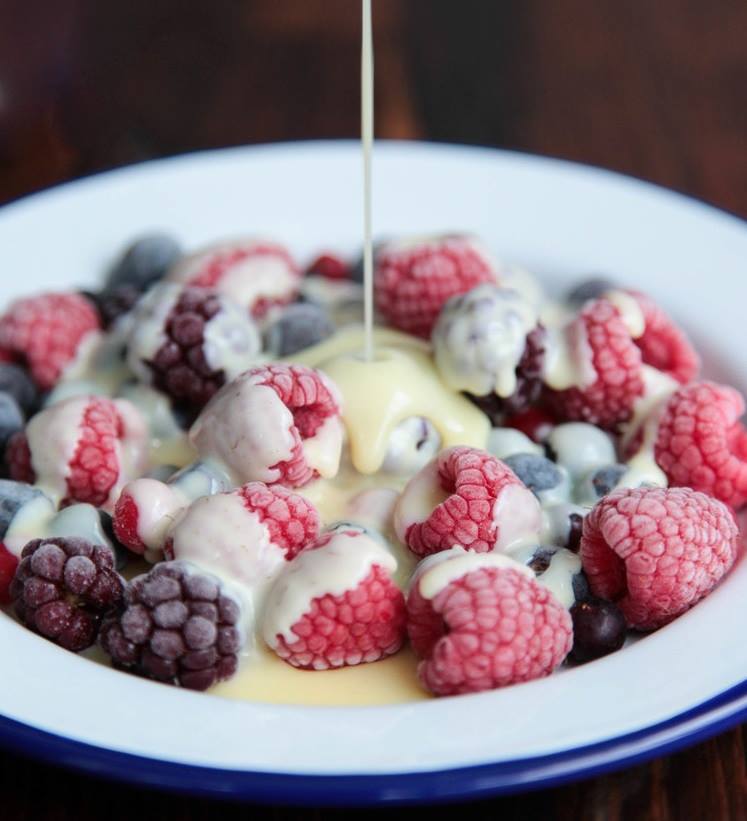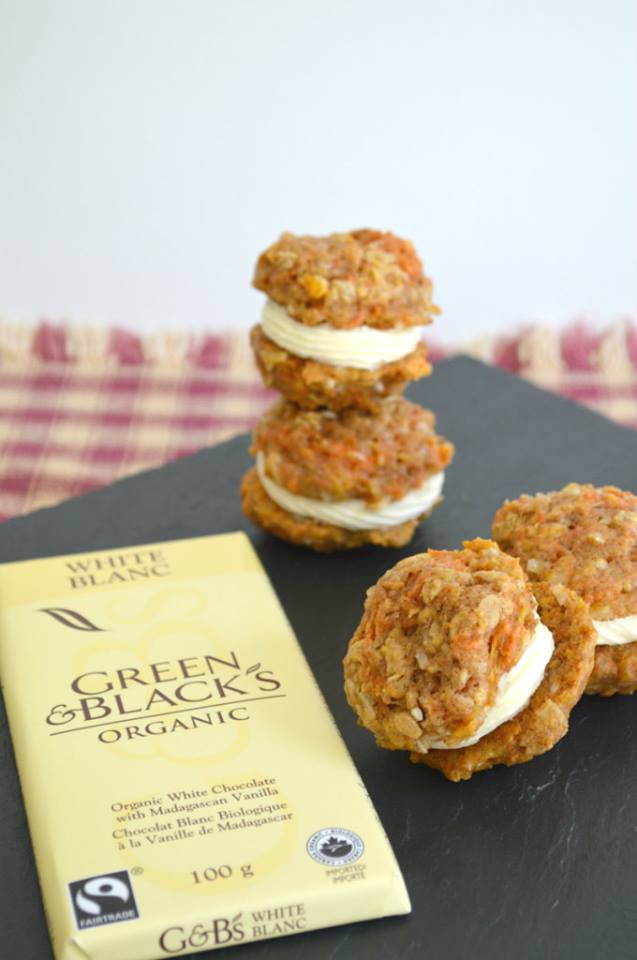 White chocolate without modified ingredients? So smooth and heavenly!
This rare USDA Organic white chocolate beauty's made from organic cocoa butter and crushed organic cocoa beans (30% cacao).
Plus, it's packed with plenty of creamy organic whole milk.
Also, fragrant Madagascan vanilla enhances the sweet artisan flavor.
An unusually deep white chocolate (the "black sheep" white chocolate!)
Made with unmodified soy lecithin and raw organic cane sugar.
In addition, it's Fair Trade Certified chocolate, made with fair trade cocoa, cane sugar, and vanilla.
Eat it on its own, drizzle it over fruit and desserts, or mix it into your favorite recipes. Scrumptious!
Organic Milk Chocolate with Toffee Pieces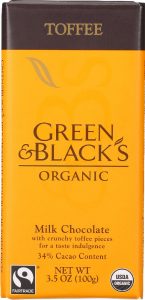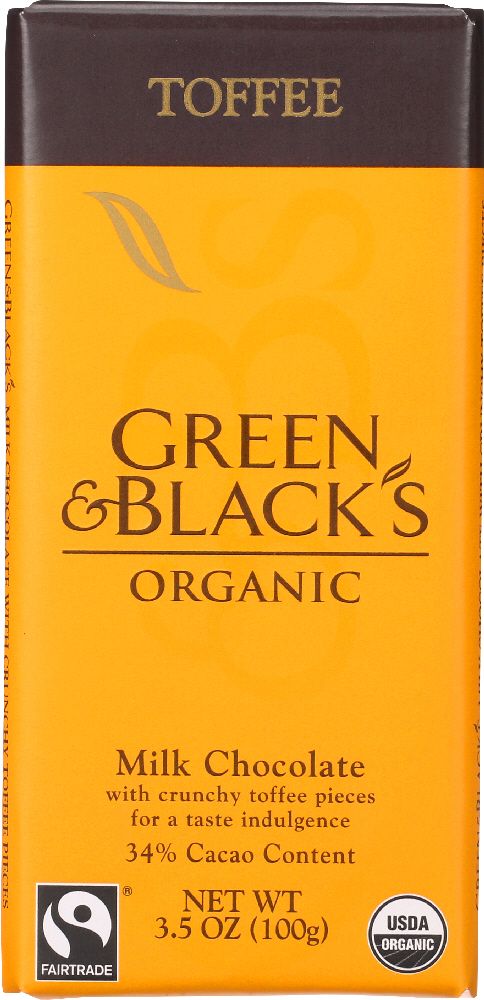 This rich, intense 34% cacao content milk chocolate is USDA Organic.
Toffee pieces, made with organic sugar, butter, and molasses, punch through the chocolate for explosive buttery sweetness!
The full, concentrated flavor of toffee's packed into every bite. Crunch and smoothness collide.
Your customers will love this "taste indulgence."
In addition, it's Fair Trade Certified chocolate, made with fair trade cocoa, cane sugar, and vanilla.
Contains unmodified soy lecithin and organic cane sugar.
Also, made with organic milk (contains 25% milk).
Vivani 
Highest standards. Top-quality components. German chocolate tradition. And never any modified ingredients. Vivani's truly committed to "the art of chocolate."
Every ingredient Vivani uses is Certified Organic, so genetically modified ingredients are strictly off limits.
Soy lecithin hardly ever makes its way into Vivani recipes.
The chocolate's made slowly and carefully, for premium taste.
Vivani chocolates have won multiple awards from gourmet magazines and other organizations.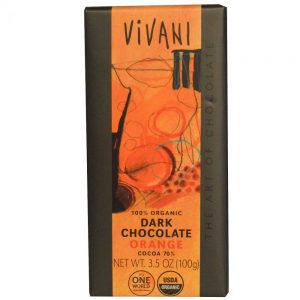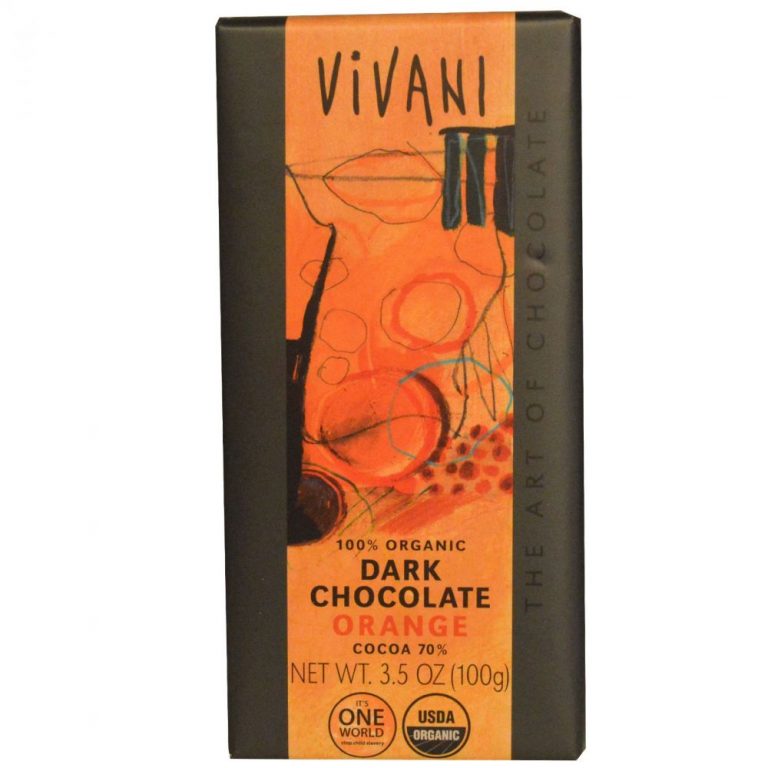 Premium Organic Dark Chocolate with Orange Flavour
Dark chocolate (70% cocoa solids) combines with the refined citrus of orange essential oil.
A gourmet feast for artisan dark chocolate lovers, or anyone who can't get enough of chocolate oranges.
Contains only 4 pure ingredients: cocoa liquor, raw cane sugar, cocoa butter, and orange essential oil.
Also, made with 100% USDA Organic ingredients!
A perfect bar for vegans—includes no milk.
In addition, it's Kosher (DE).
Newman's Own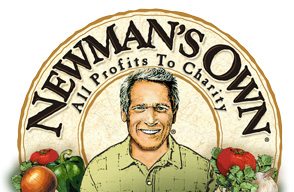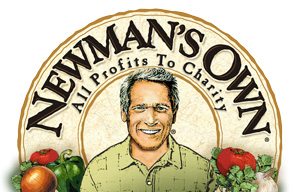 Newman's Own produces only organic, unmodified food, including chocolate treats.
The foundation-owned company is committed to bettering the lives of others. So, 100% of its profits go directly to charities.
Newman's Own chocolate comes from only the finest organic cocoa beans.
Also, although Newman's Own is not officially Fair Trade certified, the company pays cocoa farmers ethical wages, directly tied to organic beans' fair trade prices.
In addition, all Newman's Own chocolate is USDA Certified Organic and Rainforest Alliance Certified.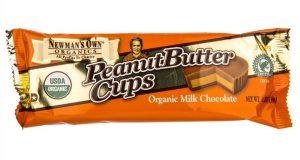 Organic Milk Chocolate Peanut Butter Cups
The classic combo of peanut butter and milk chocolate, but without modified ingredients!
A taste you remember from your childhood. But, the high-quality ingredients are healthier and better for the environment.
Customers will love the chocolate shell, and that it's made with organic sugar, cocoa, milk and soy lecithin.
Packed with organic, 2-ingredient peanut butter—only organic peanuts and salt inside.
Less sugary, and nuttier, than conventional peanut butter cups.
A USDA Organic and Kosher candy.
Made with Rainforest Alliance Certified cocoa.
Organic Dark Chocolate Peppermint Cups
The beloved mint-chocolate combo, but with sustainable, unmodified ingredients.
Dark chocolate and peppermint balance perfectly. The mint isn't too strong, and the chocolate doesn't overpower the mint.
The chocolate shell's made with organic sugar, cocoa, and soy lecithin.
Organic milk also makes an appearance—no modified milk here!
A USDA Organic and Kosher candy.
In addition, it's made with Rainforest Alliance Certified cocoa.
Are you interested in selling these and other brands of candy without genetically modified ingredients? Also, are you ready to drop ship products without GMOs? GreenDropShip.com has a wide selection of unmodified candy and offers fast transit times. Learn more.