In our series of articles, exploring the drop shipping business opportunity of reselling vegan wholesale products, we are turning our spotlights to Gardein. Gardein offers frozen meatless products that only few drop ship supplier can ship.  Thanks to the drop shipping order fulfillment method, you can sell vegan products online without risks. In this article, you can learn more about drop shipping model, reselling vegan products, and more specifically, selling Gardein brand online.
Dropshipping Model for Selling Vegan Products Online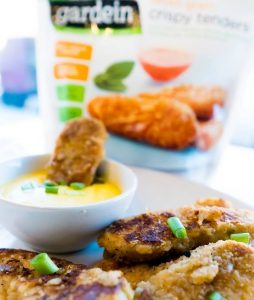 Dropshipping is an order fulfillment method that allows you to resell items without keeping an inventory. Unless you manufacture your own products, why would you want to take the risk and spend a lot of resources and effort to manage an inventory of perishable vegan products? This is an unimaginable and unnecessary challenge for small online retailers, who think of their business as a way to make some extra income. With the drop shipping method, you eliminate this important problem. Dropship suppliers fulfill your orders so that you, as a small retailer, can spare much more time and effort for other aspects of your business.
How Does it Work?
When you sign up for a membership with a drop shipping supplier, you can start to take advantage of their large inventory. Then, you can list their products in online marketplaces or your own online store. When you receive an order, they will prepare and ship the order directly to your customer. The difference between your retail price and the supplier's wholesale price will be your profit from that sale.
Why Should You Drop Ship Gardein Products?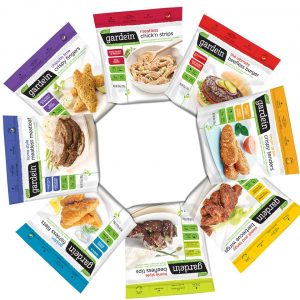 Selling Gardein online makes perfect sense. This is because they offer quaility products that are popular with a relatively low competition on e-commerce. This results from the fact that shipping frozen food is more difficult and costly. Most products are shipped with the dry-ice method, which requires about twice as much weight as the product itself. However, you can turn this problem into an advantage if you are a GreenDropShip member. With their method of frozen shipment, they can ship Gardein products cheaper and faster, sealing the package in an expanded polystyrene shipper and applying a polyethylene coating.
It gets even better. With GreenDropShip, you can sell products including Gardein without a minimum order quantity. Even Gardein itself sells 8 packs of their products on Amazon. You, on the other hand, can offer this product in single packs. Moreover, you can offer fast and cheaper shipping, which is bound to give you a very significant advantage.
---


Why GreenDropShip?
Greendropship.com is a supplier of 20.000 natural, organic, specialty products, including various frozen and vegan products. As a member of greendropship.com, you can take advantage of our fast shipping, blind shipping, up-to-date inventory data, and high-resolution images. Whenever you receive an order from customers, we will fulfill the order. Your customers receive the order within 3-5 days wherever they are in the United States.
Thinking about becoming a dropshipper? Learn more about drop shipping or join us if you are ready to dropship vegan products at true wholesale prices.