Selling Frozen Food Online: Chicken Entree Opportunities
Selling Frozen Food Online: Smart, Hot Chicken Entree Choices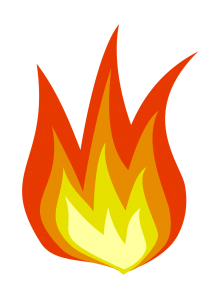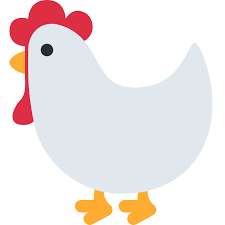 If you're selling frozen food online, remember that consumers want what's nutritious.
Natural and organic frozen entrees fulfill that need. Consumers see them as healthier because they don't contain artificial chemical ingredients.
And if they're craving meat, consumers know that chicken's one of the healthiest meat choices.
So, when they want healthy entrees in a flash, frozen chicken entrees are perfect.
---
Check out my previous article on why frozen food's a hot-selling category online.
---
Natural and organic frozen entrees are certainly hot. 
Remember that in 2017, U.S. sales of natural and organic frozen entrees reached over  $1.1 billion!
And this is at a time when conventional (food that's not natural or organic) frozen entree sales struggle to grow.
But why chicken entrees?
Chicken contains less cholesterol and unhealthy fat than red meat.
So, chicken's better for the heart, according to the American Heart Association.
And of course, chicken's packed with protein.
Thus, health-conscious meat eaters flock to chicken entrees!
And why natural and organic chicken?
This chicken's ethically raised—with no antibiotics.
So, you'll want to add chicken entrees from brands like Evol Foods, Saffron Road, Luvo, Udi's Gluten-Free, and Feel Good Foods to your online store asap. They're what consumers want!
Read on for seven reliable entree choices from these brands. Sell them online today!
Feel Good Foods Pad See Ew Noodles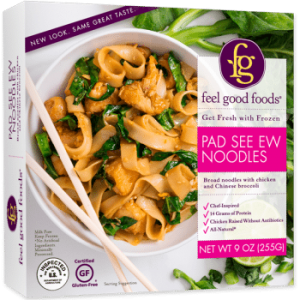 A gluten-free Feel Good Foods take on Thai Pad See Ew noodles, made with chicken and rice noodles. Tied together with Chinese broccoli (a bitterer variety than traditional broccoli).
This entree's a chef-inspired, Certified Gluten-Free frozen food.
Also, the chicken's raised without antibiotics.
In addition, there's 13 grams protein per serving.
Plus, there's 25% the daily value of iron, 20% the daily value of Vitamin A, and 60% the daily value of Vitamin C per serving!
Luvo Orange Mango Chicken
 
A complete, easy, healthy frozen meal. Tangy tropical chicken with mango pieces and a fruity sauce, accompanied by whole grain rice, broccoli, and kale.
This dish is packed with 34% of consumers' daily protein needs (19g protein per serving)!
Also, the chicken's ethically raised, without antibiotics.
In addition, there's 27g whole grain per serving!
Good Housekeeping nutritionist approved.
Plus, it's free of nuts and dairy.
Luvo Chicken Chile Verde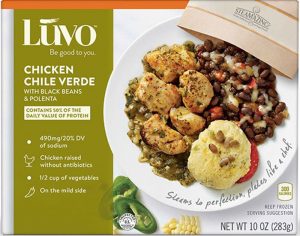 Flavorful, bold chile verde made with chicken raised without antibiotics. Black beans and polenta complete the  meal.
Packed with a whopping 22g of protein—that's half the daily protein value!
Also, it's a Good Housekeeping nutritionist-approved food.
A nut-free dish.
Steam it in the pouch and it's ready in minutes.
Customers are blown away by this frozen food's taste, convenience, and health value. So, sell it online today!
Saffron Road Lemongrass Basil Chicken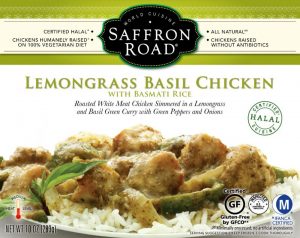 Consumers will enjoy healthy white meat chicken, flavorful lemongrass basil curry, Basmati rice, green peppers, and onions.  The traditional, complex flavors will transport them to Thailand!
Also, a Certified Gluten-Free and Halal (IFANCA Certified) food choice.
Made with humanely raised chicken. These chickens only ate vegetarian feed.
In addition, the chickens never received antibiotics.
An excellent source of protein—19g per serving!
Evol Foods Lean and Fit Fire Grilled Chicken Poblano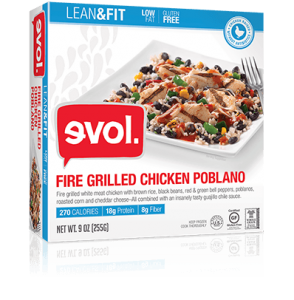 Fire-grilled white meat chicken, plus brown rice, black beans, poblano peppers, bell peppers, non-GMO roasted corn, and cheddar cheese. Tied together with "insanely tasty" guajillo chile sauce.
Add some healthy spice to your online consumers' daily routines!
A low-fat food that's also Certified Gluten-Free.
A good source of whole grains.
Also, there's 18g protein and 8g fiber per serving!
Made with chicken raised without antibiotics. In addition, the chickens eat only vegetarian feed.
Udi's Gluten-Free Chicken Parmesan Penne
Breaded white meat chicken and penne pasta (all gluten-free!), plus marinara and parmesan. An Italian food classic, without the gluten.
This Certified Gluten-Free meal serves two people. Pour it into a pan, heat, and enjoy after only 10 minutes.
16g protein per serving—an excellent protein source.
Also, this entree provides 20% of daily Vitamin A needs and 25% of daily calcium needs.
Evol Foods Sriracha Chicken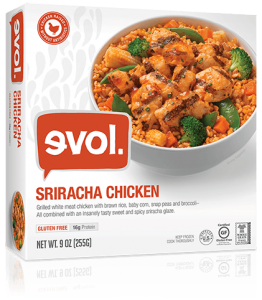 Are your consumers craving hot, spicy chicken? They should look no further than this dish from Evol.
Grilled white meat chicken, brown rice, corn, snap peas and broccoli pack the bowl.
And sweet, spicy sriracha drenches all the ingredients in its heat wave.
Made with humanely raised, antibiotic-free, vegetarian-fed chicken.
Also, a certified Gluten-Free food.
In addition, it's an excellent source of protein, at 16g per serving.
Plus, it's a hearty source of whole grain.
Interested in selling these and other frozen chicken entrees online? Want to drop ship food? GreenDropShip.com uses an innovative frozen food shipping method.
[contact-form-7 id="5741″ title="Front Page Subscribe"]