Selling Kombucha From Home: Dropshipping Opportunities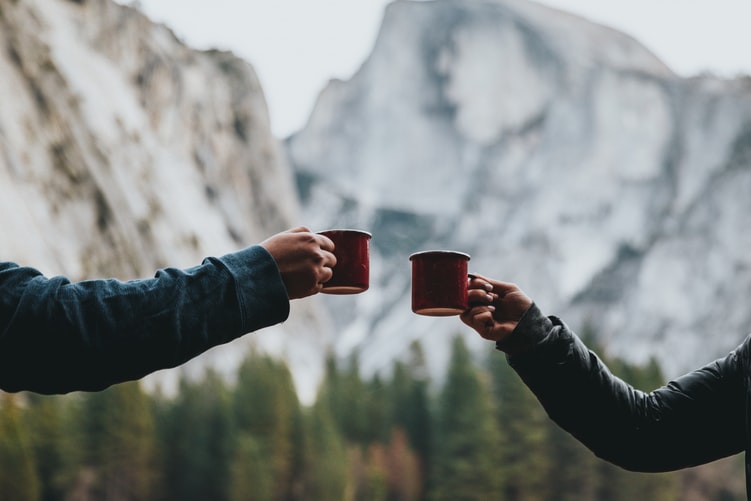 Dropshipping Is The Best Way To Sell Kombucha From Home
Now is a great time for selling kombucha from home. And dropshipping is the most convenient and easiest way to do it.
Why?
Kombucha is enjoying a massive way of popularity among consumers. This is especially so with millennials. Fact is, it's easy to dropship.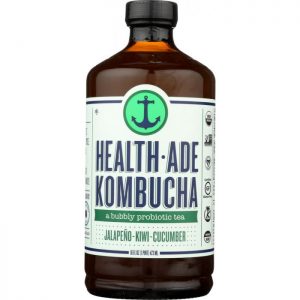 And you get to expand your organic consumer base by attracting younger consumers. This age group is typically drawn to the ease of online shopping for non-perishable food products. With consumers working towards healthier lifestyles, kombucha is considered a very beneficial health food. The sugary tea is fermented using a culture of bacteria, yeast and probiotics.
In terms of dropshipping kombucha, this method of eCommerce is a piece of cake. Simply put, dropshipping is a supply management method in which the online retailer never sees the stock. But instead transfers all customer orders and shipment details to the wholesaler. They then ship the goods directly to the customer.
This is what makes kombucha an excellent candidate for dropshipping. But while some kombucha merchants are selling the product directly from their homes, there are many responsibilities to go with it. These include licensing, permits and shipping costs. Then there's actually making the kombucha. This makes these merchants subject to health laws and certifications for selling a food product from home.
All that can easily be bypassed by dropshipping quality ready-made kombucha brands from your website. Doing so gives you the convenience of selling kombucha from home. But never having to worry about inventory or inventory quality. Plus the added bonus having products shipped directly to consumers without having to deal with any customer service matters. All of that is taken care of by the wholesaler.
Best-Selling Kombucha Brands To sell Online?
Considered a healthy beverage among many, kombucha comes in many flavors. There are so many wonderful options to choose from. But what are the bestsellers? Check out the list below:
1. Health-Ade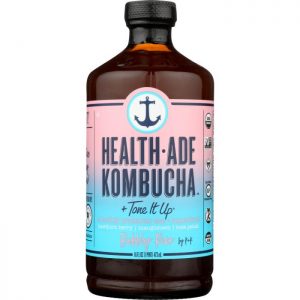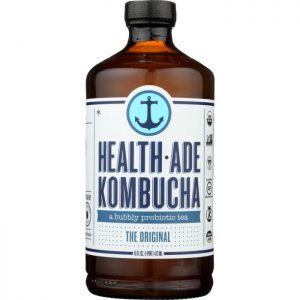 This kombucha is not only a bestseller but a great introduction to kombucha newbies. The drinks are lightly sweet and effervescent. They're very refreshing and delicious. Health-Aide kombucha comes in an array of flavors including apple, grape, and maca-berry.
2. GT's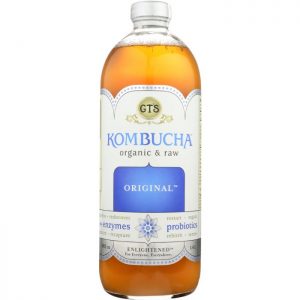 Probably the most popular brand on the market, GT'S offers an extensive line of flavors and types of kombucha. The brand tastes slightly stronger than Health-Aide's line of beverages yet offers huge bestsellers like Gingerade, Mystic Mango and Cosmic Cranberry.
3. Dr. Brew Kombucha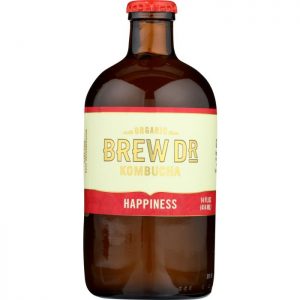 Dr. Brew delivers 12 great flavors including Citrus Hops, Clear Mind, and Ginger Turmeric.
4. Kevita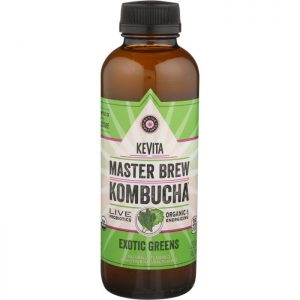 Another market leader, Kevita brand kombucha beverages tout the health benefits the beverage offers while producing several flavors to choose from.
All of these brands can be found on the GreenDropShip website if you sign up and become a member!
Kombucha Market Trends
Currently, kombucha has 39.4% of the functional beverages market share in the United States. With 51% of adults between the ages of 25-34 drinking kombucha soda, it's not surprising to learn the kombucha market was already a $534 million business in 2016. This is all according to Morder Intelligence. It is expected to experience immense growth by 2020, with an estimated 25% growth each year and a $1.8 million profit. A company called Millennium Products, Inc. was the first to bring kombucha to the US in 2013 and several companies have since followed suit.
Selling kombucha from home is made easy by dropshipping your products. Fact is, dropshipping takes out all the hassle and gives you time to market your website and your products. Check out our catalog and see for yourself our great selection of kombucha beverages. Let us help you make your online retail business a success.