Top Dropshipping Memberships: Supplier Costs
So you've decided that you're going to open an online retail store.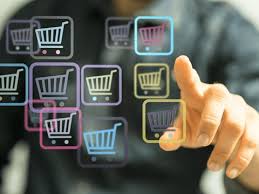 You've chosen the kinds of products you'd like to sell. The only thing left is finding a supplier. Once you find one to your liking, you may discover that in order to do business with them a membership fee is required. But don't be alarmed. Dropshipping memberships are pretty much the norm.
This article breaks down membership fees and what they entail. Typically, dropshipping membership fees are for services and features that support your business.
Also, we'll look at suppliers with no membership fees vs the ones with membership fees. Some suppliers offer dropshipping services at no cost. Others offer different dropshipping plans for retailers based on their needs, which sometimes includes a free plan. The major difference between suppliers that offer paid memberships and those that don't, is simply that they have different business models.
Let's check out the membership fees and plan offerings of some popular suppliers. These will give you a better idea of what membership fees are about to better choose your supplier.
Top Membership-based Dropshipping Suppliers
A leading natural and organic foods supplier, GreenDropShip features over 20,000 products at wholesale prices to online retailers.
Here at Greendropship, we offer natural and organic products made in the USA. Although the headquarters are in Texas, we have distribution centers on both the West and East Coast. Furthermore, our products include food items, health, beauty, self-care, aromatherapy, vitamins, dietary/workout supplements and more.
Membership Fee:
$149.00 annually
Membership includes:
Access to over 20,000 products
Customized product data feed
Up-to-date inventory tracking
Same-day fulfillment
Customer service
Seamless integration into multiple platforms including Amazon Shopify and eBay
Sunrise Wholesale is a major dropshipping supplier that features over 20,000 products with several categories including wholesale electronics, apparel, gifts, home decor, tools, toys, garden supplies and more.
Membership Fee:
$49.00 Monthly
$199.00 Annually
(7-day Free Trial)
Membership includes:
eBay and Amazon listing/research tools
Store integration with Shopify and BigCommerce
Cashback rewards program and promotions
Custom product data feeds in multiple formats
Live Customer Support
eSutras Organics is a dropshipping wholesaler that features herbs, spices, bulk dry botanicals, vegetarian and vegan foods. The Chicago-based supplier also offers supplements, herbal teas, seasonings, and gourmet culinary items.
Membership Fee:
$300.00 (One time only)
Membership includes:
Access to eSutras inventory
No minimum order requirements
CSV feed for product data
MyOnlineFashionStore is a large wholesaler of women's clothing and accessories. The Los Angeles-based company features over 5,000 items for online retailers to sell. Their dropshipping membership features two programs with a free 14-day trial period.
Membership Fee:
$19.00 a month: Standard subscription for non-Shopify store owners
$29.00 a month: Shopify store owners
Membership includes:
Access to 4500 products
Free return service
Email alerts for stock updates
Marketing materials (banners/graphics)
Automated integration with major platforms
MJ Beauty Club is a major hair accessory supplier that specializes in hair extensions, wigs, weave accessories, and hair care beauty kits. Based in NYC, the supplier also offers custom packaging and branding services.
Membership Fee: $17.00 monthly
Membership includes:
Variety of product options
Variety of purchase options (sell a lot of 4 or buy in bulk)
Affordable pricing
Free Personalized product branding (bulk orders of $500 or more)
High-quality product photos for your website
No membership fees Dropshipping Suppliers
A major supplier, Wholesaleb2b features over one million products with dropshipping services. Products include apparel, pet products, electronics, bed & bath, and much more. The supplier doesn't offer memberships. But instead offers plans specific to platforms such as Amazon, eBay, and Shopify. Also, a plan is offered for retailers with websites. They are as follows:
eBay Stores:
Plan Fee: $37.99 monthly/$287.99 annually
Plan includes:
Use of certified eBay listing tool
Access to over a million products
Works with eBay USA and Canada
240 auction templates
Amazon Stores:
Plan Fee: $37.99 monthly/$287.99 annually
Plan includes:
Access to fully automated Amazon listing tool to import products
Access to over a million products
Import to Amazon in bulk
Automated inventory updates
Tracking codes sent to Amazon
Retailer Website:
Plan Fee: $39.99 monthly/$299.99 annually
Plan includes:
Access to over a million products
Website built for retailer
Hosting and shopping cart included
Domain and email included
Automated inventory updates
WooCommerce, Magento, BigCommerce, Shopify, OpenCart, Bonanza, Google, Bing Feeds:
Plan Fee: $49.99 monthly/$359.99 annually
Plan includes:
Download CSV files per supplier
3 feeds included
Custom marketplace feeds
Megagood is a major supplier out of Santa Clarita, California. The company specializes in electronic goods from home theaters to cell phones and kitchen appliances. They also offer office and home items as well as health & beauty products.
Megagoods doesn't offer plans. Instead, the supplier charges $1.50 per dropshipping order.
Fragrancenet.com offers over 18,000 brand named fragrances, skincare, hair care, and aromatherapy items. The supplier offers a comprehensive dropshipping program with no fees. Contact the company directly for more information.
The fine retail store offers a comprehensive dropshipping program to online retailers. In addition to access to a huge variety of products, Nordstrom pays all shipping fees for dropshipped items. Best of all, the dropshipping program is free. No fees or membership required.
Bambinilayette.com is a supplier that specializes in baby and infant clothing. Items include one-piece outfits with snaps, pajamas, gowns, robes, caps, blankets, play outfits, and more. The company offers a free dropshipping program to online retailers with websites, or retailers selling on online marketplaces.
From the information provided about various suppliers, you can get an idea about dropshipping membership services and what they provide. You can also get a better understanding of non-membership suppliers and how either way can serve to benefit your online retail business.
Whichever way you decide to go, just make sure that it aligns with your business objectives and supports the best way for you to make profits.