Wholesale Italian Food Distributors You Need To Know
Why You Should Sell Italian Food
Not surprisingly, Italian food is the most popular ethnic cuisine in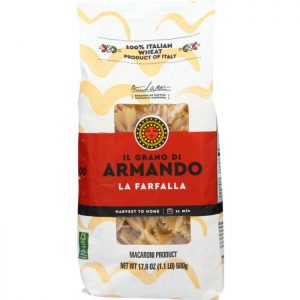 the world. From delicious pasta dishes to pizza varieties galore, everyone it seems loves a taste of Italian. In the United States, Italian food ranks among the top three most favorite ethnic foods. Fact is, it has become as American as apple pie. There's no town or city across the nation that doesn't feature a great Italian restaurant. And what's a good food court without pizza? This is why if you're an online food retailer it's a good idea to get familiar with some of the best wholesale Italian food distributors around.
With Italian food being so popular working with a good wholesale Italian food distributor can expand your customer base and help you develop a reputation as a knowledgeable online retail source for good Italian food products. Those consumers who are advanced in the kitchen in terms of knowing quality goods when they see them will very much appreciate your product selection and get the word out to others.
On the flip side, what's so wonderful about Italian food is that there are so many dishes that are super easy to make. One doesn't have to be a chef to create yummy spaghetti or even lasagna. So combining the popularity of Italian food along with providing quality Italian goods to your customers means it's important to know the best players in the wholefood Italian foods distributor industry.
The following is a list of five major distributors who specialize in a variety of great Italian food products.
Italian Wholesale Food Distributors You Should Know About
Manicaretti is a huge Italian Food distributor based on the East Coast. Their line of products includes an impressive variety of pasta, fine olive oils, sauces and a selection of vinegar. Fact is, Manicaretti is pretty high-end when it comes to quality Italian food products. The distributor has won several awards from the Specialty Food Association (SOFI) for the superior quality and diversity of their Italian food products.
In business for over 30 years, Cancdoro is also a leading wholesaler of quality Italian food products. Like Manicaretti, this wholesaler boasts a huge variety of Italian goods from oils to flour and everything else in between. Starting as a small business, they expanded quickly offering gourmet Italian food goods and now offer their own product lines to retailers and restaurants.
Another East Coast-based wholesaler, Gustiamo prides itself in importing real ingredients and products from Italy. Gustiamo has direct relationships with Italian farmers and food makers guaranteeing authentic Italian food products for retailers and restaurants nationwide and their product catalog is extensive.
Located on the West Coast, Concord Foods offers a large variety of pizza, deli and Italian food products including cheeses, olive oil varieties, and pasta.
If your dropship foods, then you'll want to check out GreenDropShip large inventory of quality Italian food products. As organic food specialists, we also carry vegan and vegetarian Italian food options.
Founded in 2001, Viola Imports also offers a fantastic variety of quality wholesale food options. This company as well maintains direct relationships with Italian food growers and manufacturers. From pasta and oils to sauces and flour, they've got it. Their distribution network is nationwide and their product catalog is extensive.
What Products You Should Look For From Wholesale Italian Distributors
Why there are many Italian food products to sell, it's best to curate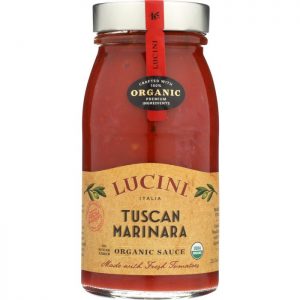 your selection of items you'd like to sell on your website.  Think in terms of what are the most popular kinds of Italian products that will always be in demand.
For instance, spaghetti is practically an American institution. So it would be smart to offer spaghetti pasta and sauces. Organic food lovers will also appreciate options like gluten-free spaghetti pasta and/or whole wheat pasta. And speaking of pasta, a good variety of them on your website will more than likely create a boost in business. So not only do you want to offer basic pasta like spaghetti, but you also want to feature other pasta such as the following:
Lasagna
Elbow Macaroni
Rigatoni
Ravioli
Linguini
Cannelloni
Penne Pasta
Fettuccini
Pappardelle
Orzo
Farfalle
Angel Hair
Manicotti
For Sauces:
Tomato Sauce
Pizza Sauce
Organic Spaghetti Sauce
Pesto
Marinara
Italian Food's Popularity Means A Variety Of Products To Offer
Other items you should offer include olive oils, pizza dough, and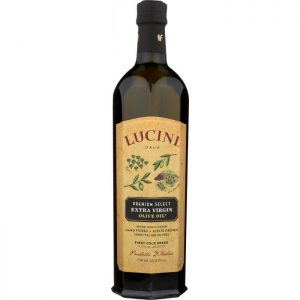 assorted vinegar. While it might seem like a lot remember, Italian food is the most popular ethnic cuisine in the world. Which means there's a huge demand for quality Italian food products. Finding a wholesale Italian food distributor who can provide you with all the items mentioned and more can really contribute to your online businesses success.
Check out GreenDropShip's catalog for quality wholesale Italian foods for your online retail business. Let us help you make your business a success.