Wholesale Pasta Suppliers You Need To Know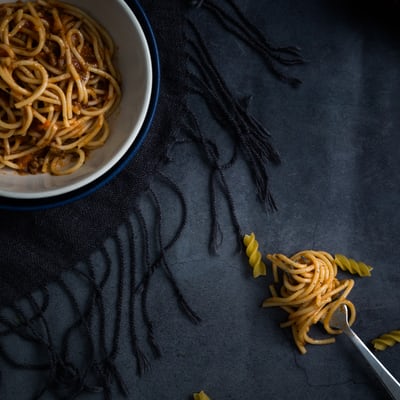 How To Find The Best Wholesale Pasta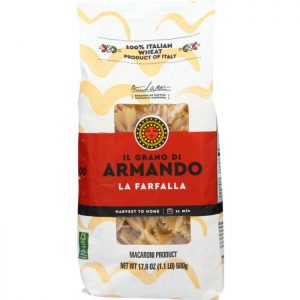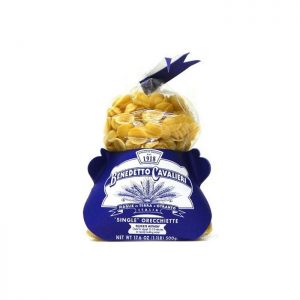 Finding wholesale pasta suppliers is not a difficult task. But what you want to do is find the best wholesalers. As an online retailer competing with the likes of Amazon, you want your product offerings to shine. With Italian food so hugely popular in the U.S., showcasing top-quality pasta products help get you the online traffic and an expanding customer base that your business deserves.
We all know that Rome once ruled the world. And to this day many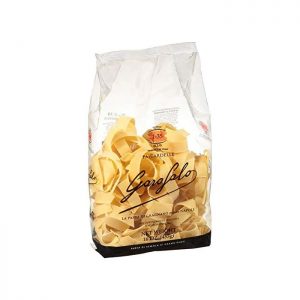 people believe that the Romans conquered the world with pasta. So many delicious dishes with so many great pasta varieties have made Italian food the most popular ethnic cuisine around the globe. Eating pasta a dish can be festive, sloppy, joyous and fun. It can also be a treasured culinary experience. Many consumers take their pasta selections seriously when gathering up ingredients to make their favorite pasta dish.
This creates a nice niche for online food retailers who are interested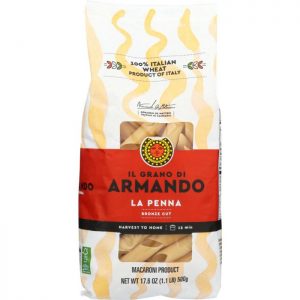 in branding their websites as top online portals for outstanding food products including items like pasta. So naturally, you'll want to work with the best suppliers in providing quality products for your customers. Here's a list of some of the best wholesale pasta suppliers in the U.S.:
New Jersey-based Severino Pasta Company offers incredible varieties of artisanal pasta from spaghetti to gnocchi. All of the pasta products are made by hand so we're talking the freshest of the fresh. The company already maintains a contract with Wholefoods for their amazing pasta lines.
Here are some of the wholesale pasta products they offer:
Egg Pasta
Specialty Flavor Pasta
Specialty Egg Cuts
Hand-Pulled Pasta
Homemade Ravioli
Specialty Square Ravioli
Round Ravioli
Medium Square Ravioli
Seafood Ravioli
Ravioli
Stuffed Rigatoni
Ricotta Cavatelli
Gnocchi
Agnolotti
Tortellini
Sacchetti
Manicotti
Tortelloni
Stuffed Shells
Involtini
Lasagna Sheets
Ravioli Sheets
Gluten-free Pasta
Specialty cut pasta (circle or square)
Online sourcing giant Alibaba is also in the business of selling quality wholesale pasta products. In Alibaba's case, however, we're talking thousands of pasta items for you to choose from. This includes name brand pasta products like Barilla and Napolina. Countless wholesale pasta suppliers are at your fingertips for you to choose from.
Another artisan wholesaler, Vera Pasta produces a wide range of outstanding pasta for restaurants, online retailers and wholesalers. The following is a portion of the pasta varieties that they offer:
Gemelli
Spaghetti
Pappardelle
Tagliatelle
Bucatini
Radiatori
Rigatoni
Penne
Linguine
Gnocchi Sarde
Fusilli
Pasta Sh
Pasta Sheets Webstaurant Store is a major wholesaler of all kinds of food products. However, they also carry a massive inventory of pasta products. The wholesaler pretty much has everything you could possibly want in terms of variety. They tout themselves as the largest online wholesaler for restaurant and retail food products.
This Italian food wholesaler imports and distributes Rustichella d'Abruzzo pasta exclusively. These pastas are of the highest quality made with the finest grains and blended with pure mountain water. Manicaretti offers a nice variety of Rustichella d'Abruzzo pasta to retailers and restaurants.
Round Eye Supply is a leading national online Restaurant Supply Store and Wholesale Food supplier to the restaurant and food service industry including home retail consumers. They've got a vast selection of pasta products to choose from. However, their specialty is bulk dry pasta for restaurants. Contact them to find out about wholesale products to online food retailers.
GreenDrop features a wonderful selection of pasta such as GRANO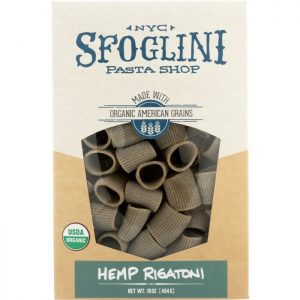 ARMANDO's Pasta Tortiglione and BENEDETTO CAVALIERI's Orecchiette pasta. Both of these fine products are made with 100% Italian wheat and are imported from Italy. GreenDropShip offers lots more great pasta including gluten-free and products like SFOGLINI's Organic Hemp Rigatoni Pasta.
Wholesale Pasta And The Market Share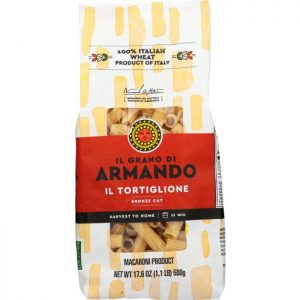 The global pasta and noodles market share were valued over $59.6 billion dollars in 2016. This is according to Grand View Research. Since then sales have continued to grow year over year. Key factors for pasta's astronomical sales numbers include pasta being a staple food in some countries, the ease of preparation and the variety of new products.
Check out our catalog for a variety of quality pasta products for your customers. Let GreenDropShip help you make your business a success.