WordPress Dropshipping: Smart Advice For New Retailers
WordPress Dropshipping: What You Need To Know
Ready to start your own online dropshipping business? You've chosen a great time to do it. Dropshipping is a fantastic way to make great revenue with very little overhead. Dropshipping with WordPress is by far the most convenient and popular method to dropship online.
But What Is Dropshipping?
Before we go any further let's talk about dropshipping and then we'll go into the wonders of WordPress.
Dropshipping simply defined, is a business model that enables an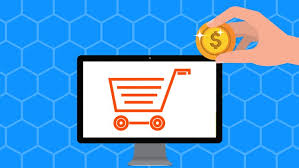 online retailer to operate without maintaining any inventory. Instead, your inventory is warehoused by a supplier or wholesaler. This supplier ships orders directly to your customers when they make a purchase on your website. With dropshipping, online retailers never see the product or handle customer service. It's all done by the wholesaler for a small percentage of sales. Some wholesalers also require an annual membership.
Bottom-line: dropshipping is an excellent business model that's good for early entrepreneurs and as a second income source.
Why WordPress Is The Best Platform For Your Dropshipping Business
WordPress is a blogging platform created by a company by the name of Automattic. Not only is it one of the most popular platforms in the world for websites, but it is also very popular with online retailers who dropship their products.
The reason for this is because WordPress is very user-friendly and highly adaptable. It's easy to create an online business with WordPress. You don't have to be a tech guru to do it. WordPress also customizes very well. This means you can design and enable your website with features and add-ons to make it specific to your personal needs.
On the face of it, WordPress as a website or blogging platform is very basic. There's not a lot to it. It's what you can add to your WordPress dropshipping site that can make it highly functional providing pretty much everything you need to run an online business.
Setting Up Your Dropshipping Business With WordPress
As a new dropshipper you're going to need all the tips available to help make your business a success. Let's go into some tips and advice you can use for your WordPress website to get your dropshipping business off to a great start.
The first thing you want to do is find a reputable wholesaler who offers a dropshipping program. This, of course, is after you decide what you'd like to sell on your website. Once that's established then you want to set-up your WordPress website. WordPress is a free open-source CMS. It enables you to customize almost to your heart's content.
You'll need to have your website hosted by a service that keeps your website going live 24 hours a day, seven days a week. The cost can be as little as $5.00 a month and upwards. Finding a reputable host in your area shouldn't be difficult. Google "website hosts" and do a comparison of their services and pricing to help you decide who you're going to go with.
You'll then want to purchase/register a website address. Make sure it's simple and easy to remember. There are several registration websites to do this. Goggle Domains offers web address purchasing and some Website hosts offer it among their services.
The Nuts And Bolts Of Your Online Presence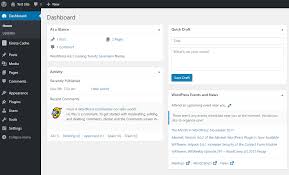 Once that's settled you'll want to do the following:
Choose your website theme.
This is the look of the website including some functionalities such as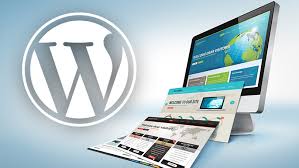 featured posts and other amenities. There are literally thousands of themes available. You can go to the WordPress website and choose one for free. Or, you can purchase one from several theme-makes such as Woo Themes who offer highly customized themes at a cost.
Keep in mind the theme you use for your website is the face and look of your business. Make sure you choose a theme that will support the products you sell as well as reflect your own personal brand.
Install Woo Commerce Plugin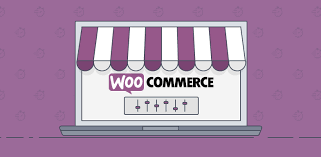 Once your website is up and running the first thing you want to do is install the WooCommerce plugin. Plugins are used to customize your website your specifications. The WooCommerce plugin is a must-have for dropshipping online. It literally turns your website into a dropshipping store and it has all the necessary features to run your dropshipping business. While there are other retailer plugins out there, WooCommerce is by far the best for doing business online as a dropshipper.
After installing WooCommerce, you'll see pages like My Account, Shop, Cart and a Checkout page. Not only that, WooCommerce supports several payment options and currencies so you can sell your products anywhere in the world.
Install Yoast SEO Plugin
The Yoast SEO plugin is considered one of the best SEO plugins you can use on your WordPress website. That's because it offers a wonderful amount of attributes that help your content be SEO enriched and search engine friendly. SEO is important because it helps your website climb higher on search engines for more visibility and more traffic.
Here's what Yoast has to offer:
Keyword Optimization
Readability Check
Breadcrumbs Control
Duplicate Content Check
You can download the free version or get the paid version which offers even more capabilities for top search engine optimization.
Announce Your WordPress Dropshipping Business With A Newsletter
Whether you've already got a client base or trying to create one with existing contacts, you should create a newsletter letting them know your dropshipping website is up and running and ready for business. You can also include the kinds of products you're selling and even feature some of the products that you think will be immediately popular.
Make sure you include a subscription option in your newsletter so that you can build up your email list.
Create Social Media Accounts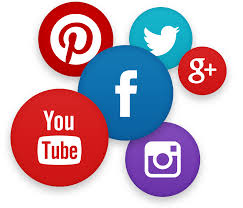 Another excellent way to get the word out and also build up your customer base is to create social media accounts for your business. Instagram, Facebook, even Twitter are powerful ways to announce your business and build your customer base. You can start posting images of your products along with content about your business and any events, sales and specials. Social media is also a great way to gauge feedback and create customer interaction.
Using the tips here on how to get your WordPress site going for your dropshipping business will help set you up for success. Dropshipping is fun and a great way to make money. WordPress is your best friend when it comes to online retailing.