Drop Shipping Baby Products Techniques to Make Money
Selling fishing supplies online just wasn't working out.
Finding the right wholesaler to work made it difficult to offer products at reasonable prices. But as Winston Churchill famously said, "Success is the ability to go from failure to failure without losing your enthusiasm."
Determined to start another company, you began researching products that allow for a considerable profit margin. That's when you came across articles that sparked your interest in drop shipping baby products. You found that selling baby food online can generate a considerable amount of money.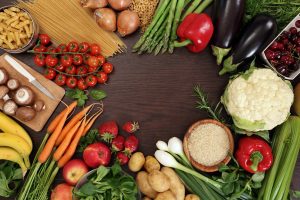 In addition to your research, you've come to find that organic food products sell for more than their non-organic counterparts. Realizing this, you decided to start an online health food store that sells organic baby food online.
Parents are always trying to give the best products for their babies. Since organic foods are generally healthier, many parents are willing to pay more for healthy baby food.
Drop Shipping Baby Products Online
In addition to selling stage one and two baby food products, you might want to consider selling stage three food as well. Selling all three stages will allow you to generate even more annual sales.
Stage 3 baby food is usually recommended for babies 10 months and older. Keep this in mind when you are marketing these products to your customers.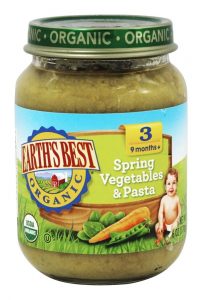 These food containers tend to be chunkier in texture. This is typically the final stage in baby food so after these products, you might want to start recommending food for children as well.
Earth's Best has products for stage three that you can also sell online. Their Spring Vegetables and Pasta baby food containers are great for parents who want their babies to eat healthy, easy to digest food.
Since this product is organic, you can sell it for a higher price on your website. You can dropship this product using GreenDropShip.com for $1.68. You can resell it for $3.00 on your website. That being said, you would only have to sell 682 units to make $900 per month on this product alone.
More Organic Baby Food Ideas
Happy Baby makes great tasting organic food that your customer's babies will love. Their Root Vegetables, Turkey, and Quinoa flavor baby food pouches are sure to be a hot seller on your website.
Try bundling these infant food pouches in multi-packs to boost your sales even more. You can sell these delicious baby food products for $2.75 individually while giving your customers the option to buy a 4-pack for $9.75.
Since four of these pouches only cost $4.92 wholesale, you're still almost doubling your profit. The benefit to doing this is that you encourage customers to spend more money at your store.
You can also sell Plum Organics Chickpea and Tomato with Beef + Cumin stage 3 baby food. These filling baby food pouches are a great source of protein and are produced with organic ingredients.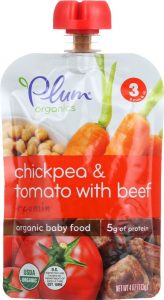 Strategies to Sell Baby Food Online
Along with selling multi-pack baby food, there are other strategies that you can use to improve online sales even more.
Try cross-selling baby food with food the parents might like as well.
When cross-selling items for stage three, it might be a good idea to transition into your organic kids' food line. That way you can sell products for every step of your customers' lives.
After stage three, most children are able to eat soft foods. Since you can't sell any more stage one, two, or three baby food, get your customers to check out other categories.
Be sure to subscribe to the GreenDropShip newsletter for more helpful tips to improve your online dropshipping business!
[contact-form-7 id="5741″ title="Front Page Subscribe"]