Dropship Cosmetics: Importance of Non-toxic & Organic Beauty Products
Natural & Organic Beauty Products
In this article, we will be learning about the importance of natural cosmetics. Natural cosmetics are an important area of the health and wellness industry.
Organic means that it is created from living matter. More specifically that the living matter is in its purest form without harmful ingredients. Scientists have found that our skin absorbs sixty percent of what we put on it.
Environmental Responsibility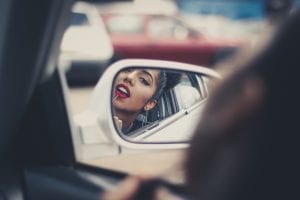 In the United States, the largest share of the natural beauty products market is attributed to cosmetic products. Many consumers care about social and environmental responsibility. More than half of Americans agree that they would rather buy natural makeup products. Organic cosmetics continue to gain popularity in North America, with revenues now above five billion.
People demanding chemically-clean beauty products is helping the market growth. More people are turning to natural makeup products because of health concerns. Most natural beauty products avoid using harmful ingredients. If you look closer at the labels on makeup products, you can find ingredients that are bad for your health.
People continue to demand more natural products. Organic cosmetics include components like oils, plant extracts and other natural ingredients that moisturize and soothe skin. Commercial cosmetics packaging contributes greatly to the mountains of non-biodegradable waste piling up on the planet. Do the environment a favor and stick with natural cosmetics companies using recyclable packaging.
Traditional cosmetics can contain chemicals that promote skin irritation and allergies in sensitive skin. They can also contain parabens and phthalates that have been linked to diseases such as cancer. Meanwhile, organic cosmetics are nutrient rich. Cocoa butter for example, has essential fatty acids that promote youthful skin.
Long-Term Health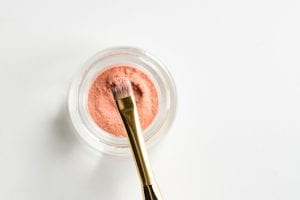 The best way to know what's in your products is by reading the ingredients. Hardly anyone understands what the information on the packaging means. Intentionally or not, the packaging of a product can be misleading. Makeup is an essential beauty item used by women everywhere. Many females are in no hurry to ditch this daily necessity.
Regular beauty products use harmful ingredients. They usually rely on other chemicals for their production process too. There are many women who experience irritation, rashes and other reactions when they use department or drug store makeup. Often, when they finally turn to organic makeup, it's the first time they're able to wear cosmetics.
Buying organic makeup and food helps the industry make money. This will help those who want to develop truly natural, safe products. Something scary about commercial cosmetics is that they aren't heavily regulated by the United States federal government. Personal care products, when applied topically, can hurt your body and lead to untold health problems.
An important and straightforward makeup rule is: if you can't eat it, don't wear it. You can't go wrong when choosing makeup that contains added nutritive ingredients.
Increased Effectiveness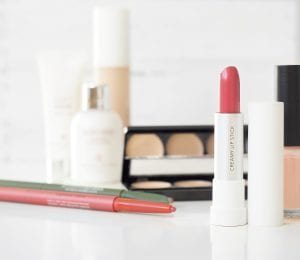 People assume the companies making their makeup products are always using safe ingredients. Unfortunately, that's not always true. Some popular makeup products contain bad ingredients. Thankfully not all makeup products contain dangerous ingredients. There are other trustworthy natural cosmetics available to buy.
Many people shop with their nose when it comes to cosmetic products. Scents in the majority of beauty products consist of a mixture of chemicals. These chemicals can be inhaled throughout the day by people who wear such beauty products. Not only do humans inhale these chemicals into their lungs, they also expose their skin to them.
Makeup made with natural minerals provides a certain level of sun protection. The skin on the face is thinner and more susceptible to UV-related skin aging. Therefore, choosing an organic makeup product may help support healthy, youthful-looking skin. Choosing the right makeup is especially important during the summer months when the sun is strong.
Natural makeup is just as good as regular makeup. You can choose from a variety of cruelty-free makeup if you are looking to avoid those with animal testing. It's obvious that true beauty comes from glowing health, with makeup simply being a sidekick. When it comes to your food and your makeup, always choose organic.
Dropshipping Organic Cosmetics
Dropshipping organic cosmetics is a great idea if you want to raise awareness about the benefits of using natural beauty products. All you need to do is set up an online store. The next step is to find a beauty dropshipping supplier who would provide high-quality natural products at wholesale price. Here at Greendropship.com, we have a wide selection of chemical-free beauty supplies you can choose from.
Whether you want to sell organic makeup, skin care or hair care products, you can choose any wholesale item on our platform and upload it to your e-commerce website. You won't need to handle any inventory as we will ship the beauty products directly to your customers when you get an order. This will give you more time to focus on marketing and bringing traffic to your online store.
Conclusion
According to MarketWatch, "The global Natural and Organic Cosmetics market will reach twenty-three million US$ by the end of 2025, growing at a CAGR of 9.4% during 2019-2025."
If you are starting an online business dropshipping beauty products, please get in touch with us at GreenDropShip. We'd be more than happy to provide you with details about all of the products carried by our manufacturers!