Dropship Health Products that Customers Actually Want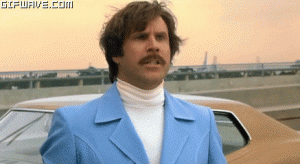 Drop shipping is nothing new for you. For about a year now, your natural and organic food store's sales have been flatlining. While they are decent, these sales aren't exactly where you want them to be.
Lately, you've been thinking of ways to increase online sales. You had the thought to start stocking different items in your store to give your customers a change of pace.
You had the thought to dropship health products, but to do that, you need to find hot-selling items that customers will actually want to buy.
Luckily, we have made a list of some of the best health products to sell online. Here are some of our favorite natural and organic food items that you can sell today.
Dropship Health Products
There are plenty of natural and organic health products that you can sell online.
For starters, the BeeFree Warrior Mix tastes great and is sure to get some attention on your website. People who want to keep their paleo diet will have no problem integrating this product into their diet.
Free of grain and gluten, this product is packed with nut protein. Almonds, seeds, and honey make this food truly unique. This anytime snack is perfect for breakfast or as a late light snack.
Dropship Organic Cereal
If you want to stock more popular breakfast products, you can dropship Qi'a Superfood Chia Cereal. This food is truly bursting with healthy ingredients.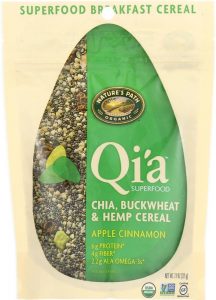 With chia, buckwheat, and hemp, your customers will taste and feel the difference. Unlike many conventional kinds of cereal in the supermarket, this cereal only has 3 grams of sugar. Meaning, that this product is a much healthier alternative to many sugar-laden products in supermarkets.
With 6 grams of protein, omega 3 fatty acids, and a delicious apple cinnamon taste, customers won't be able to resist buying this product.
Dropship Healthy Products
Everybody loves kale. Customers are always looking for the next best product that incorporates this leafy green. According to statistica, sales of prepared foods containing kale increased 156% last year. If you're looking for a hot seller, kale products could definitely be it.
Rhythm Superfoods makes some truly interesting products that your customers will love. Their Kale Chips have the delicious kick of Texas BBQ flavor that will have customers coming back for more.
To make this product even more interesting, it also carries the USDA organic seal, as well as being verified by the non-GMO project.
Sell Tea Online
Taking a slightly different route, you might want to dropship kombucha on your website. According to Forbes,
"Kombucha is considered the fastest-growing product in the functional beverage market with sales estimates of $1.8 billion by 2020″.
That being said, dropshipping kombucha could help you increase your sales. One of the best brands that you can sell is GT's Kombucha.
Dropship the cherry flavor that is loaded with probiotics. Since you can buy this fermented tea at wholesale price, you can sell it on your website for even more money. Many people love the tart and sour taste of this tea.
Sell Frozen Food Online
Believe it or not, selling frozen food online can make you some serious cash. Thanks to GreenDropShip's breakthrough shipping methods, you can sell frozen food online without the cost and risk.
Proyo is a hot-selling brand of frozen yogurt that is packed with protein. Men and women alike will love the delicious chocolate flavor.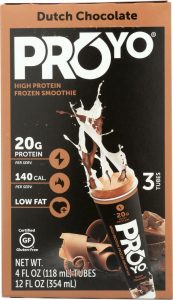 A combination of probiotics, prebiotics, and 20 grams of protein per serving makes this product a great buy for anyone. This rich and flavorful yogurt is a perfect start to the morning or post-workout snack.
In summary, you can make some considerable money selling frozen food online.
Conclusion
Just because your sales have flatlined doesn't mean that its time to throw in the towel. By adding more products, you can get your business on track.
Since you already dropship health products, stocking addition items won't be difficult for you. With the right wholesale drop shipping supplier, you can get the products customers want at affordable prices.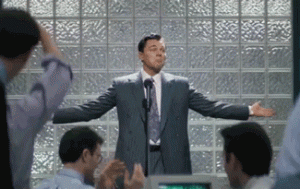 It might be time for a change. Start selling the products discussed in this article and you can improve your sales for the coming quarter.
GreenDropShip has thousands of natural, organic, and gourmet products that you can stock in your online store. Find out how you can get started selling natural shea moisture products online.
For more dropshipping tips, be sure to sign up for the GreenDropShip newsletter!