Dropship Organic Baby Products Insider Success Tips
The recent birth of your first child has been a blessing.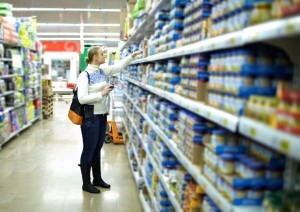 Now that you have quit your job to raise your child, you realize that you have a lot of extra time on your hands now. Not to mention the fact that you are not bringing in another source of revenue. While your family isn't struggling, money is tight.
While searching for hobbies that you can do from home, you came across an article about dropshipping. More specifically, dropshipping organic baby products. Intrigued by what you found, you decided to look into how feasible this would actually be.
Using a free website builder, starting your own e-commerce store isn't nearly as hard as you had previously thought. Now, all you need are some products to stock in your virtual store. Since you don't have to worry about keeping inventory, this can be a great hobby that makes you money at the same time.
Dropshipping Organic Baby Products Online
With the organic food craze, many parents are looking to buy organic baby food for their young ones. As a parent yourself, you are always looking for the healthiest meal options for your child.
Since you yourself buy organic baby food, why wouldn't you want to make money selling it online?
Happy Baby makes delicious baby food that you can dropship on your website. Their Superfood Puffs are made using only organic ingredients, making them ideal products to sell on your online store.
With great flavors like Strawberry & Beet, Banana & Pumpkin, and Apple and Broccoli, parents will have many options to choose from.
Parents will love the fact that these products don't have any unnatural sweeteners like high fructose corn syrup or DHA.
These products are easy for babies to eat and best of all, they contain only high-quality organic ingredients. With their easy pour feature, snack time is fun and easy.
Why Parents Buy Organic Baby Food
Like you, many parents are willing to pay a little extra for products that they know will be good for their babies. Many health-conscious shoppers look for the USDA Organic logo on the package.
Ording to a recent study, the global organic baby food market was valued at $.652B in 2016. This figure is projected to grow to a whopping $14.8B by 2025.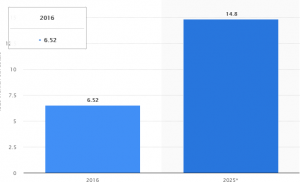 What this study shows, is that more parents will be looking to buy organic baby food. In combination with recent online buying trends, the number of parents who shop online for healthy baby food will continue to increase.
Keep in mind that parents will be looking for many different products to choose from. They don't want to come to your store and see just a handful of products. Be sure to stock many different products, even if they are similar. Since it doesn't cost you anything additional to stock more products, there's no reason not to.
You can also bundle different flavors together and sell them in a mix pack. For instance, you could bundle the  Strawberry & Beet, Banana & Pumpkin,  and Apple and Broccoli, flavors together to sell a higher quantity.
For more dropsphipping tips, sign up for the GreenDropShip newsletter!
[contact-form-7 id="5741″ title="Front Page Subscribe"]