Dropship Organic Baby Products Sell Happy Baby For Breakthrough Sales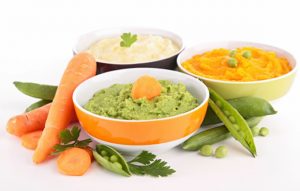 The birth of your nephew has meant that you have to do your part and help out when necessary. Sometimes that means picking up diapers and sometimes you have to pick up food. On your most recent trip to the store, you actually took a second to look at the products you were buying for your newborn nephew.
Some of the products you were looking at had a long list of ingredients, many of which seemed unnecessary. In addition to unnecessary ingredients, you found that some items had a lot of added salt, sugar, and other ingredients that can be harmful to newborns.
That is when you thought enough is enough. You instead turned your attention online looking for healthier alternatives to the foods you found in the supermarket. This gave you another idea as well. Why not Dropship Organic Baby Products yourself?
Dropship Organic Baby Products 
In your research, one brand that kept coming up was Happy Baby. Launched in 2006, this brand has found itself in the limelight thanks to its organic baby food. With healthy food products that cover stages one through three, you can have customers from newborn to first steps.
Moreover, selling baby food online is shaping up to be a profitable business idea. In fact, baby food is one of the fastest growing industries within the Food and Beverage categories, according to Statistica.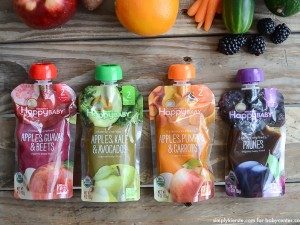 Now is a great time to get into selling organic baby food online. Like you, there are many health-minded shoppers who are looking for the best products for their infants. Since you can buy Happy Baby organic baby food at wholesale prices, this can also be a great way to make some extra money.
Within the Happy Baby brand, there are many different products that you can sell.
Here are a few.
Organic Baby Food
Happy Baby offers lots of great food items that you can stock in your store. For starters, the Stage One Mango flavor is perfect for babies who are just starting to eat solid foods. Bearing USDA Organic and non-GMO certified labels, this product is sure to get some attention on your website.
For Stage Two products you might want to carry the Broccoli, Pears, & Peas flavor. Not only does it taste great, but it is packed with essential nutrients. Or, for babies who prefer something a little sweeter, stock the Stage 2 Apples, Cherries, and Blueberries food pouch.  The more flavors the better!
For Stage Three, it might be a good idea to carry the Harvest Vegetables with Chicken and Quinoa pouch. This easy to use organic baby food pouch comes at a great price and tastes great.
Natural Baby Food
In addition to these products, you might also want to consider selling healthy snacks for babies. Happy Baby also makes delicious food puffs that are sure to be a baby favorite. Dropship the Strawberry & Beet flavor to boost your online sales even more.

Babies will get the vitamins and minerals they need while parents will appreciate having a snack their babies will actually eat. With a great taste and healthy ingredients, parents will buy this product again and again.
Conclusion 
With the right products and a solid marketing strategy, You can make some considerable revenue selling organic baby food from brands like Happy Baby. With GreenDropShip.com, you can find thousands of organic products to sell online.
Be sure to sign up for the GreenDropShip mailing list to receive more helpful tips and content!