Dropship Organic Baby Products: Proven Strategies

Lately, you've been thinking of ways to spend your time now that you about to retire. Your long career working as a public defender has given you a comfortable lifestyle. As you near retirement, however, you realize how much more it is going to cost for you to live comfortably.
In addition to finances, you need a hobby for when you retire. That's when you realized that starting a small business could satisfy both needs at once.
Since your oldest son is about to have a child, you have been purchasing baby products to help the new family out. Why not dropship organic baby products online?
Doing so could help you generate a steady stream of income while giving you a fun hobby. You've always wanted to be your own boss. Why not start by selling natural baby products online?
Dropship Organic Baby Products
Buying organic baby food for your new grandson has been expensive. Your daughter-in-law is very health conscious, which means that all of the baby food has to be organic and vegetarian.
This holds true for many parents.
Everyone wants the best for their newborn. This means that they will be looking to buy the best baby food, even if it is more expensive. This means that if you were to sell organic baby food, you could make a steady income throughout your retirement.
Selling vegetarian baby formula online could be a perfect niche for dropshipping organic baby products.
Bulk Soy Baby Formula
Because so many parents are concerned about the ingredients that are in their baby's food, they shop online to find alternatives to conventional products.
Baby's Only Organic Toddler Formula is a great product to stock in your online organic baby product store. These USDA Certified products are soy-based, meaning that parents who are health conscious will likely consider this alternative for their babies.
In addition to being a dairy-free baby formula, this product doesn't contain any controversial sweeteners. Since this product is free of corn syrup, palm oil, DHA, and lactose, it is healthier than many other brands being sold in stores.
After the first year of breastfeeding, this is a great formula for any parent to buy for their babies.
Why Sell Baby Formula Online
Dropshipping baby food can be a great business to start after you retire from your job as a public defender. Since you can sell products online without having to carry inventory, this is a safe way to sell food online.
It is a good idea to find other products to sell on your website as well. Since you have decided to start a vegetarian baby food store online, find other products that parents might also want to buy from you.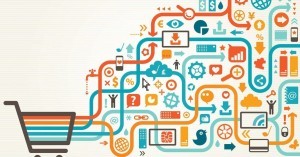 With a good marketing plan and high-quality products, your small business can be generating revenue in no time.
With GreenDropShip.com, you can find thousands of organic products to sell online. Don't settle for sub-par dropshipping wholesalers. Our fast shipping, low prices, and ease of use make dropshipping a no-brainer.
Be sure to sign up for the GreenDropShip mailing list to receive more helpful tips and content!