Guide to Selling Perishable Goods Online
Turning to online shopping to buy perishable goods is easy and convenient. Shoppers can come to your online store to stock up on essential goods without being limited by store hours or long supermarket lines. As a result, selling perishable goods online can be quite profitable.
Online groceries include perishable foods like meat, poultry, fresh produce, dairy items, and baked goods. So let's discuss how you can start your online business selling groceries and how to grow your e-commerce store.
Is It Possible to Dropship Perishable Goods?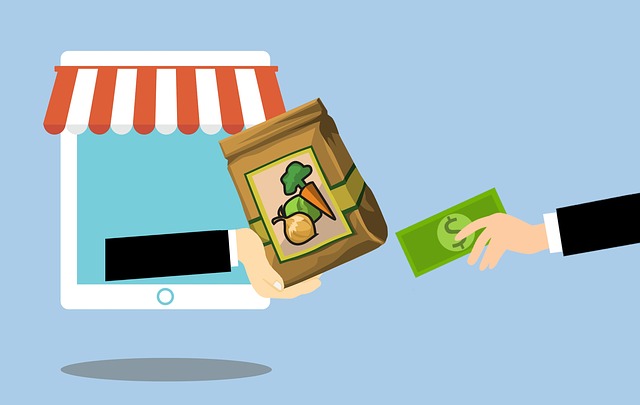 Dropshipping is the best way to sell perishable goods online. With the dropshipping business model, the online retailer doesn't need to keep any of the actual inventory. Instead, the dropshipping supplier is in charge of storing, packing, and shipping the items to the customer.
The end customer doesn't even know that the supplier shipped the item. To them, it looks as if the online store actually shipped and packed it.
As an online store owner, you don't want to deal with the hassle of handling food products, especially when they're refrigerated. This is why you should choose a dropshipping supplier that specializes in perishable goods.
GreenDropShip has an innovative method of packing the perishables so that they reach the customer completely fresh and unspoiled. Check below and we'll discuss that further.
Online Grocery Shopping: Search Trends
The market for selling perishable goods and groceries online is huge and expanding at a steady rate. For instance, a report by Grand View Research has concluded the following:
The online market for perishable goods and groceries reached a market value of $189.81 billion in 2019.
By the year 2027, it's expected to reach $1.1 trillion.
The compound annual growth rate (CAGR) is projected to be 24.8% from 2020 to 2027.
Let's take a look at the search trend data for "online grocery shopping" and related keywords: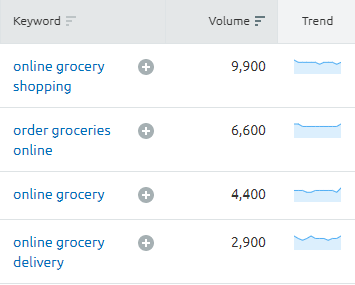 The search term "online grocery shopping" has nearly 10k monthly searches on Google as you can see on the graphic above from the tool SEMrush. As you can see, this is popular niche and may shoppers would like to get their perishables delivered right to their doorstep.
Finally, it's important to note that consumer behavior will be greatly influenced by outside factors. During a time of crisis, shoppers will have to turn to online stores in order to get their essential items and perishable goods delivered. That's precisely what's happened with the coronavirus (COVID-19) pandemic in 2020.
5 Tips for Dropshipping Perishables
So you've decided to start selling perishable goods online. So let's go over some useful tips for growing your online store.
1) Research the market and identify your niche
The online market for perishables and groceries is vast and growing. In order to build a successful dropshipping store, you'll have to effectively identify trends within the larger market. This is where Google Trends comes in handy.
Google Trends is a great tool to look up the search interest for a specific term. If you want to find trending products or topics, you can enter a keyword and check the data on Google Trends. For instance, "vegan" has a growing search interest over the years.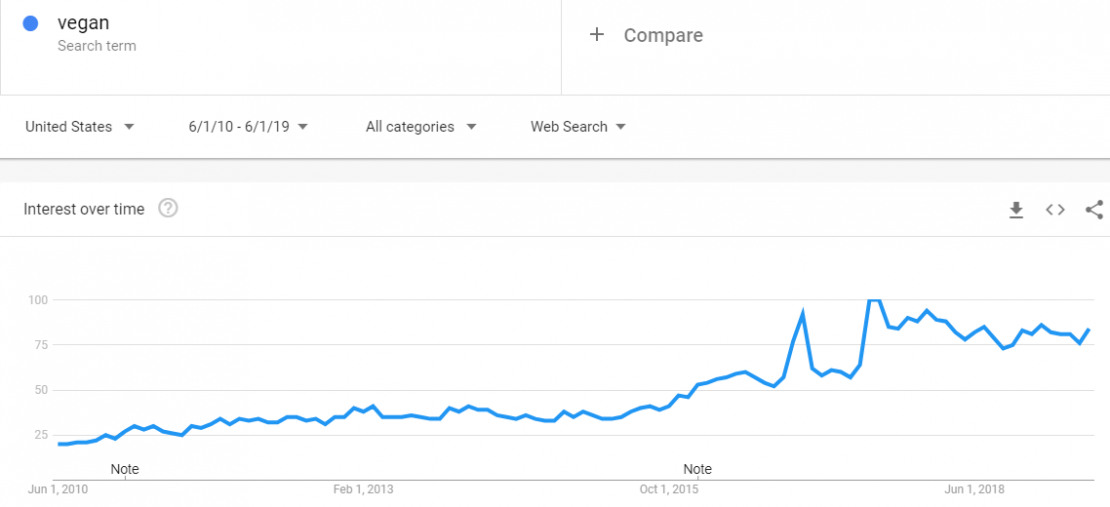 You can also enter a more targeted keyword such as "plant-based food":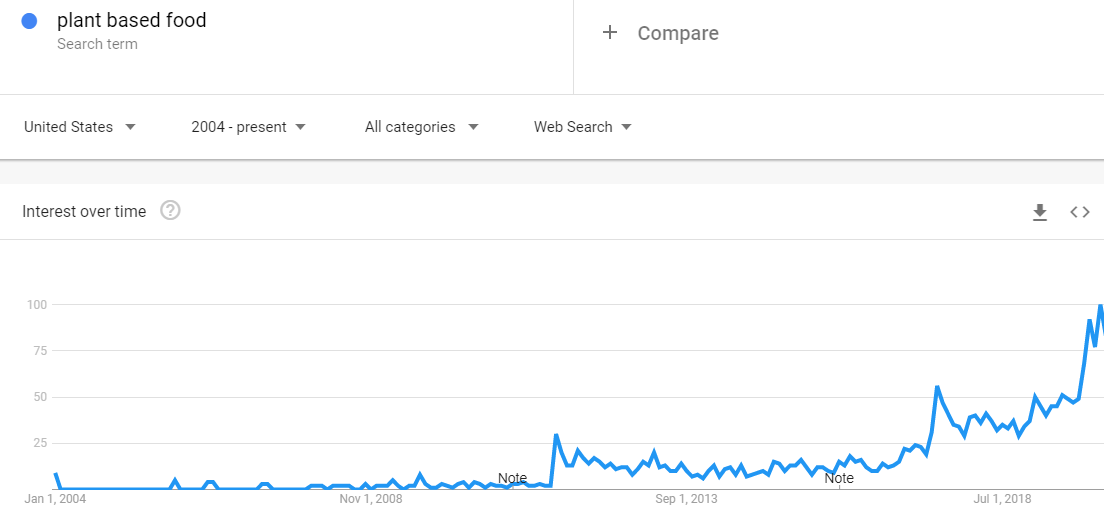 As you can see, there's been a clear upward trend for this particular term.
Plus, in addition to Google Trends, you can use other tools to do market research, including websites like Ecomhunt or Trend Hunter.
Finally, doing all this research on trends should then be used to choose a niche. Remember, the online grocery market is very competitive. As a result, selecting a niche becomes an important part of the process. The right niche or sub-niche will have less competition and higher profit margins, thereby making your e-commerce store more successful. That being said, there are plenty of tools you can use to find the right niche.
2) Pick the right dropshipping supplier
You'll need to find the right supplier to successfully sell perishable goods online. Not only do they need to carry groceries like meat, cheese, or eggs, but they need to also be able to quickly and efficiently package and ship those products so that they don't go bad en route to the customer. Suppliers will have different methods, some of which are highly innovative, so be sure you communicate with them and determine if they're capable of providing that service. Plus, if those perishables are also fragile (like eggs), then they have to ship them without cracking.
The right dropshipping supplier will also have the following characteristics:
The staff will be familiar with and knowledgeable about the industry and market; in this case, it'd be online groceries and perishables.
You have access to customer service reps who are always available, every day of the year.
They'll carry high-quality products or offer an extensive inventory so you can create a niche out of what they carry.
Innovative tools to help your store thrive, including searchable order history, accurate product descriptions, high-resolution product photos, and up to date data feeds.
GreenDropShip meets all of these criteria. We have over 20,000 natural and organic products, including perishables like meat, cheese, and eggs. We also carry premium brands that are in high demand with online shoppers. Plus, we've developed an innovative and foolproof method for packing and shipping these items so that they arrive fresh and intact for your customers.
3) Price your perishable goods accordingly
You need to price your products based on the wholesale price and manufacturer's suggested retail price (MSRP or "sticker price"). In certain cases, using the MSRP will allow you to easily hit your ideal profit margin. Usually, the manufacturer calculates the MSRP by analyzing the entire market.
But the MSRP isn't always the right choice – expenses and costs are different for each store. Plus, you have to take into consideration market demands and consumer behavior. For example, there may be a rush on groceries and perishable goods during a time of crisis. That means that there will be a lot of dropshipping stores all competing for consumers. In this situation, you'll have to watch how your competitors price their products.
Luckily, there are multiple websites that allow you to do perform wide-scale price comparison with other retail sites. They include:
Google Shopping. This is one of the strongest tools at your disposal. It's just an extension of the regular search engine, so it's very easy to use. Plus, you can even add your products to Google Shopping in order to drive more traffic back to your store.
BizRate. This is another exceptional comparison tool due to its easy setup and comprehensive results. It also allows you to set price alerts so you can react to marketwide price fluctuations.
Pronto. Searching for prices on Pronto will give you results at multiple retail giants, including Amazon, Overstock, Walmart, or Bed, Bath & Beyond. It also has multiple filters so you can easily refine your results.
If you decide to sell natural or organic perishable goods, then you remember that these usually have a higher price point. However, consumers are willing to pay more for a premium product.
Finally, it's crucial to remember that using the dropshipping method means that you don't have to worry about overstocking a product. As a result, you don't have to slash prices just to move surplus items.
4) Pick the right e-commerce platform.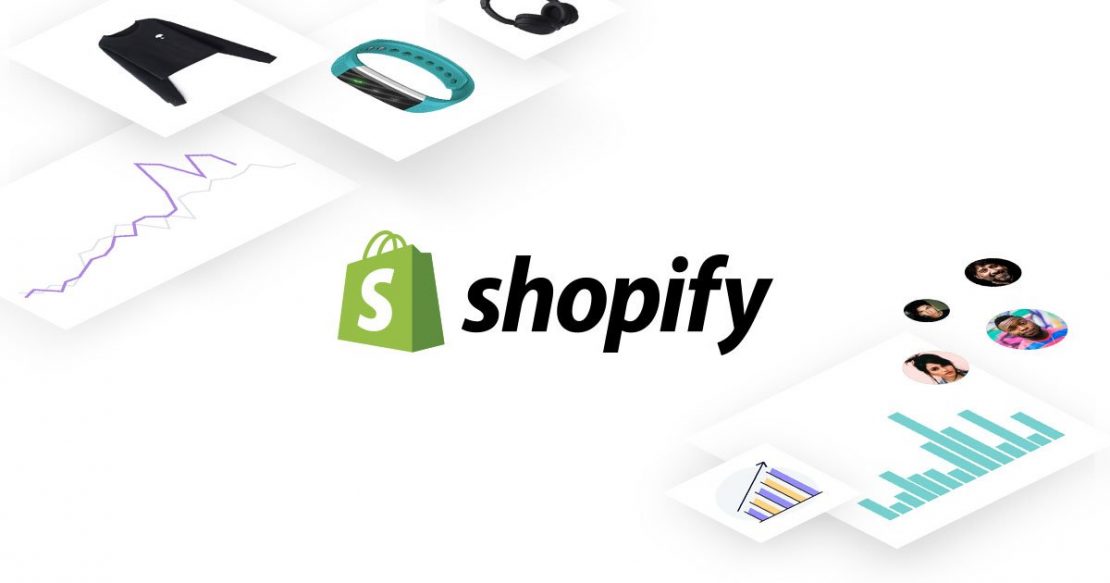 There are various platforms you can use to sell perishables online. They each have their respective pros and cons but they can all be used to launch an e-commerce store:
WooCommerce – This open-source plugin was designed for WordPress. It's become really popular due to its simplicity, high levels of customization, and convenience. This is a solid choice, whether you're a first-time or a seasoned pro.
Shopify – You create an e-commerce store by paying a Shopify membership fee. This gives you access to their shopping cart solution for your every need: listing, selling, shipping, and managing your products. If you're uncertain, then there is a free trial with limited functionality.
BigCommerce – This platform is also pretty popular because it has an interface that's very easy to use. It includes search engine optimization (SEO) and web hosting.
You can also use Amazon FBA (Fulfillment By Amazon) to sell perishables online.
10 Essential Perishables to Sell Online with GreenDropShip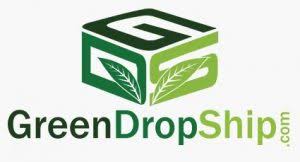 If you're looking to start selling perishables online, then it's critical that you have the right dropshipping supplier. GreenDropShip can meet all your business needs. Not only do we offer a wide variety of groceries and perishables, but we also have innovative methods of packing and shipping the perishables. That way, your customers can have these essentials delivered right to their door, as fresh as if they had gone to a brick-and-mortar grocery store.
So let's look at essential perishables that you can sell online with GreenDropShip:
1) Organic Valley: Raw Sharp Cheddar Cheese
Organic Valley is a company based in Wisconsin that specializes in dairy products made the old-fashioned. This raw, artisan cheddar cheese is certified "organic" by the USDA. It's also made without antibiotics, synthetic hormones, toxic pesticides, or GMO-derived ingredients.
Plus, it's a highly-rated and best-selling product on various major retail websites, including Amazon, Walmart, Safeway, and Kroger.
Finally, let's take a look at some consumer search data for the phrase "buy cheese online":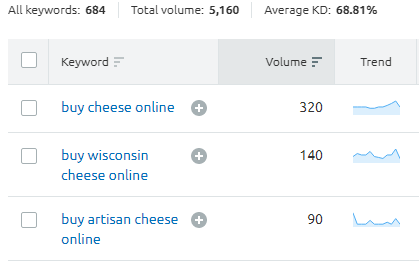 As you can see "buy cheese online" has 320 monthly searches on Google. Plus, related phrases like "buy Wisconsin cheese online" and "buy artisan cheese online" have 140 and 90 monthly searches, respectively. Not only are consumers looking to buy cheese online, but they're also looking for these specific types in online grocery stores.
2) House Foods: Tofu, Extra Firm Organic
Remember that "vegan" and "vegan food" are a solid trend or niche for your dropshipping store. It only makes sense that you would offer some perishable vegan options.
This product is non-GMO verified, Gluten-free, kosher, and USDA certified organic.
Let's a look at the Google Trends data for "tofu" for the past 15 years: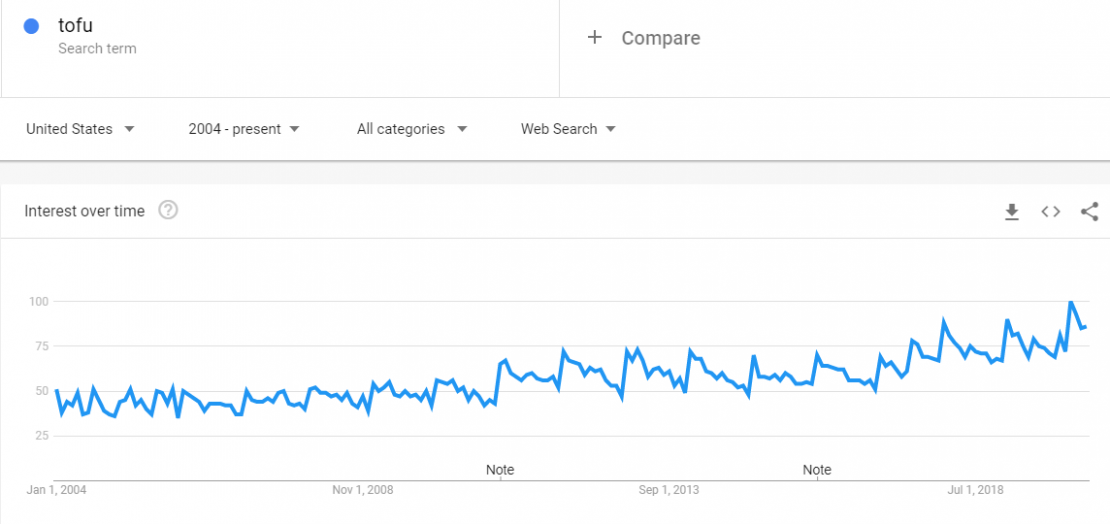 As you can clearly see, it's exhibiting a modest but steady growth over an extremely long period of time.
3) Kretschmar: Oven Roasted Turkey Breast (Lower Sodium)
Don't forget about your carnivorous customers. Not everyone will be satisfied with vegan options like tofu, so be sure you carry some meat products as well.
For example, this oven-roasted turkey breast is gluten-free, MSG-free, and reduced sodium.
It's also a best-selling product with high ratings on major retail websites, including Amazon, Walmart, Target, Safeway, and Vons.
Finally, let's look at some related search data: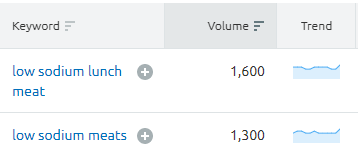 This is data for the volume of monthly searches on Google for the search terms "low sodium meat" and "low sodium lunch meat". This shows that consumers are increasingly looking for healthier options, including low sodium products.
4) Columbus: Sliced Italian Dry Salame
This is also an exceptionally popular meat product. It's made without artificial colors or flavors. Plus, the pork used for the meat was raised without any added hormones.
Additionally, let's take a look at the volume of monthly search data:

As you can see, the term "colombus salame" has a solid number of searches per month on Google.
5) Clover Sonoma: Organic Unsalted Butter
This organic product is made without GMOs and is USDA-certified organic.
Let's also take a look at the Google Trends data for organic butter for the past 15 years: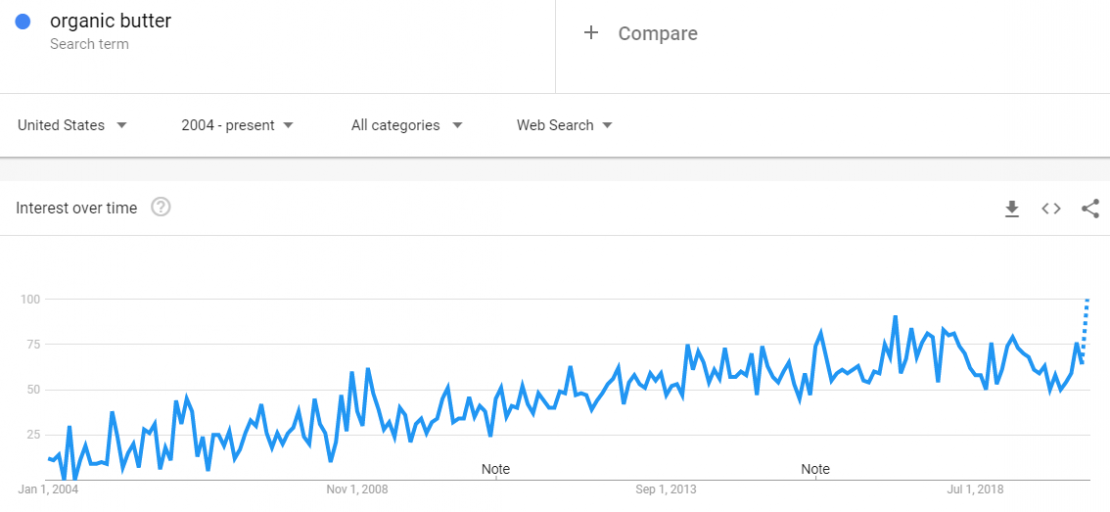 As you can see, it's steadily growing over an extended period of time, so this product is in high-demand and will drive a lot of visitors to your store.
6) Maple Hill Creamery: 100% Grassfed Organic Whole Milk
This product is homogenized and ultra-pasteurized. It's also USDA certified organic.
Let's also take a look at some data for monthly search volume: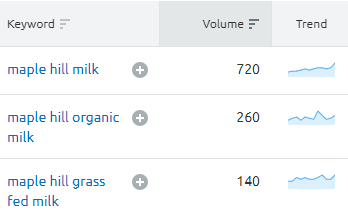 As you can see, there are a lot of searches for "maple hill milk" every month. However, there's also a fair amount of traffic for "maple hill organic milk" and "maple hill grass fed milk" both have a solid volume of searches. The Maple Hill brand is in high demand and they carry the types of products that online shoppers want.
7) Roli Roti: Butcher's Chicken Chile Limon Sous Vide
In addition to all these perishable products, you can also carry ready-to-eat meals and frozen dinners. These are especially essential in times of crisis – consumers will be stocking up on them just in case. These are also known as "TV dinners" with some shoppers, especially if they're older.
This fully-cooked and ready-to-eat product is made with chickens raised without antibiotics.
It's also a top-rated bestseller on major retail websites like Amazon, Target, Walmart, Safeway, Vons, and Kroger.
Finally, let's go over some data for search volume:

As you can see, "Roli Roti" is an exceptionally popular brand with 1,300 monthly Google searches.
8) Organic Valley: Free Range Extra Large Eggs
Eggs are generally considered to be an essential grocery item, so it makes sense to offer them as one of the perishables you can sell in your dropshipping store.
These eggs come from Organic Valley, one of the more widely known organic food companies.
Let's also take a look at the Google Trends data for "free-range eggs" for the past 15 years: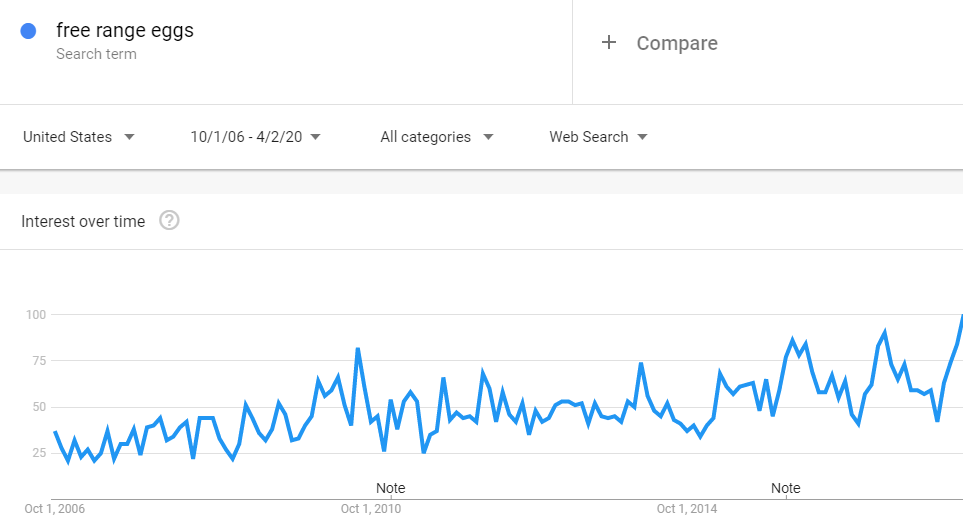 As you can see, the search interest for "free-range eggs" has grown, although it's a fairly modest curve. Don't forget that this is over a long period of time, making this a solid niche within the larger "organic food" trend.
9) Lightlife: Gimme Lean Ground Veggie Sausage
Veganism and vegetarianism are growing in popularity. That being said, it's not a bad idea to sell plenty of plant-based perishable goods in your dropshipping store.
This "veggie sausage" is made without any animal products. Plant-based meats are growing in popularity. Let's look at the Google Trends data for "veggie meat" over the past 15 years: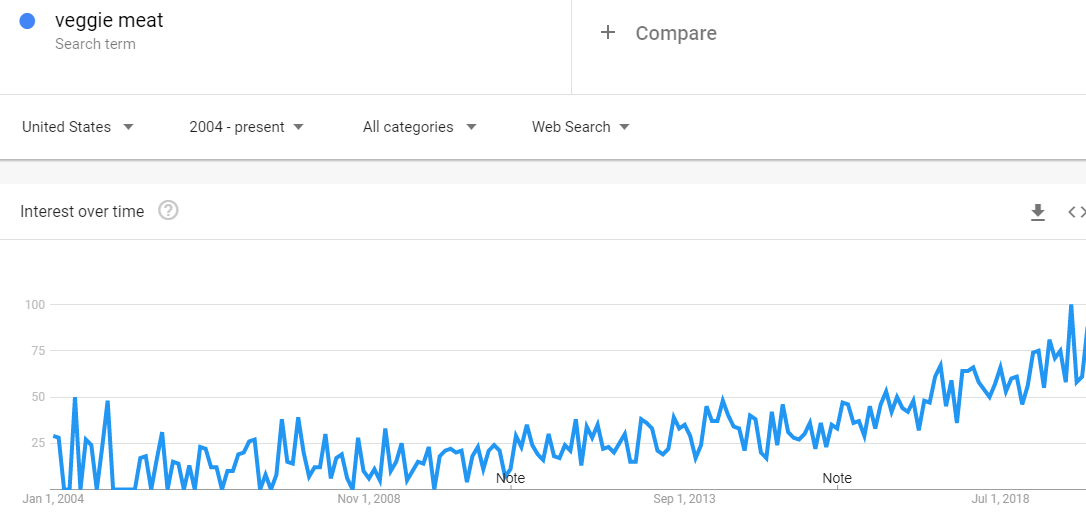 10) Tofurky: Roast Beef Style Deli Slices
This is another meat alternative that's popular with online shoppers. It's gluten-free, vegan, and made from non-GMO ingredients.
If you're selling perishable goods online, it'd be a good idea to offer plenty of vegan or plant-based meat items. For instance, let's take a quick look at the Google Trends data for "vegan meat" and "plant-based meat" over the past 15 years: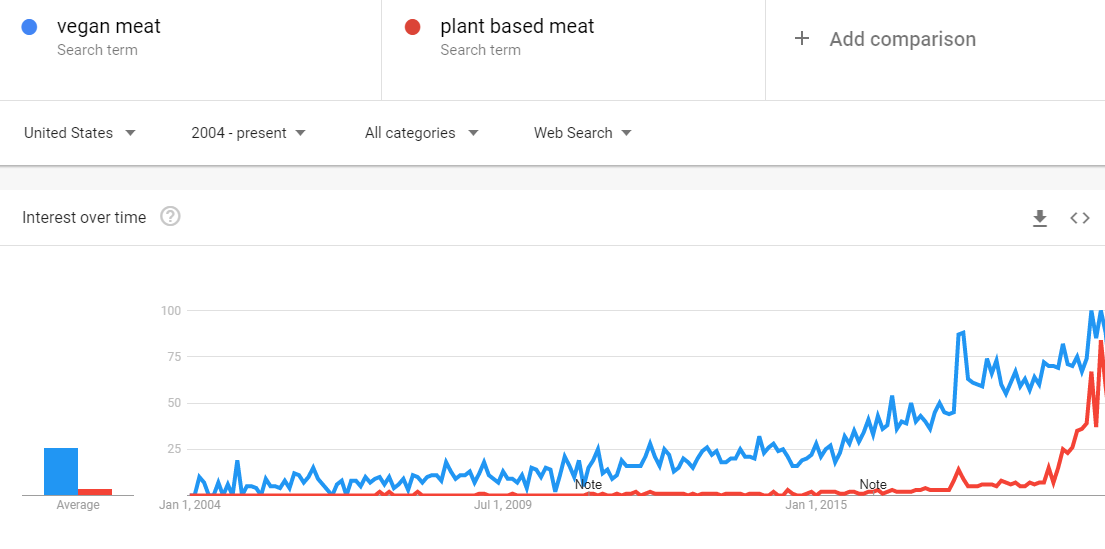 As you can see from the data, both of those phrases have exploded in popularity. However, the trending for "vegan meat" versus "plant-based meat" has been growing more steadily over the time period.
GreenDropShip carries all of these perishables as well as over 20,000 natural and organic products to choose from. If you're looking to start selling perishable goods online, then we are the dropshipping supplier that can meet all your needs. Not only do we offer an extensive selection of groceries and perishable goods, but we also have the know-how and ability to pack those items safely and quickly.
If you want to start selling perishable goods with GreenDropShip, then be sure to contact a sales representative today!