Natural Wholesale Beauty Products: Start Re-selling Online
More and more online retailers are re-selling natural wholesale beauty products with increasingly high profit margins. This is due to the increasing demand for natural and chemical free products. Consumers used to think organic and natural beauty products were not as effective as chemical-based ones. But those days are over. Nowadays, they see that all-natural beauty products are just as effective as chemical-based ones. And they're healthier too.
In this blog post, I will discuss why you should sell natural beauty products online using the dropshipping method.
Why Are Natural Beauty Products So Popular?
Natural beauty products have exploded in popularity among online shoppers because:
They're more eco-friendly.

Conventionally produced beauty products frequently have a long list of chemical ingredients, many of which have negative consequences for the environment.

They're free from harmful ingredients.

conventionally produced beauty products, you'll see a long list of artificial colors, chemicals, fillers, preservatives, and synthetic detergents. Many of these have negative side effects. On the other hand, natural beauty products use natural sources for these ingredients.

They're just as effective as other products.

For years the conventional wisdom held that natural beauty and skincare products were too weak and could not compete with conventional, chemical-based items. This is definitely not true!

They're not causing long-term damage. Chemical-based beauty and skincare products are full of harsh and abrasive ingredients. As a result, there's a lot of speculation that they'll end up doing serious damage if used for an extended period of time.
Re-selling Wholesale Natural Beauty Products is a Great Source of Extra Income
Today, a lot of entrepreneurs are looking to earn extra income. Home-based businesses are perfect for that. As they do not take many hours a day, selling beauty products online can be a great side job.
All you need to do is create an e-commerce store and choose a wholesale supplier of natural beauty products. As an entrepreneur and online business owner, you should educate your potential customers about the harmful effects of such chemicals and let them decide if you want to buy your natural products.
Also, if you convey enough information about these chemicals and attend to your customers' concerns and needs individually, you may earn a loyal customer base, who will not go anywhere but your online store to but their natural personal care products.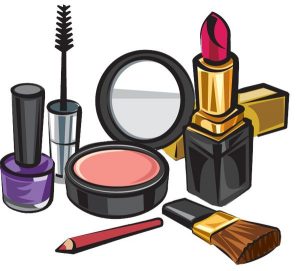 Why Choose the Dropshipping Method
Dropshipping is a supply chain management method. It is a great e-commerce solution if you want to minimize the inventory risk. Online retailers who dropship do not have to stock the products themselves. After finding their dropship suppliers, retailers basically import the products they want to sell into their e-commerce platforms such as Shopify, WooCommerce.
With this method, the retailer can buy beauty products at real wholesale prices. Then, they can re-sell them at much higher retail prices. But here is the trick: you do not actually have to buy the products. At least, not until your customer purchases them from you! Once you get an order from a customer, your dropshipping supplier will ship the product directly to the customer. So, with dropshipping, you definitely save time and money on handling shipping and inventory.
5 Top Natural Beauty Products to Dropship
Now let's go over some of the best-selling natural beauty and skincare products that you can offer to potential customers. All these wholesale beauty products can be found on GreendropShip.
1. Alba Botanica Sea Lettuce Cleansing Milk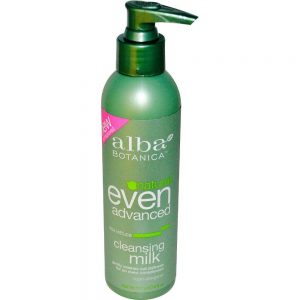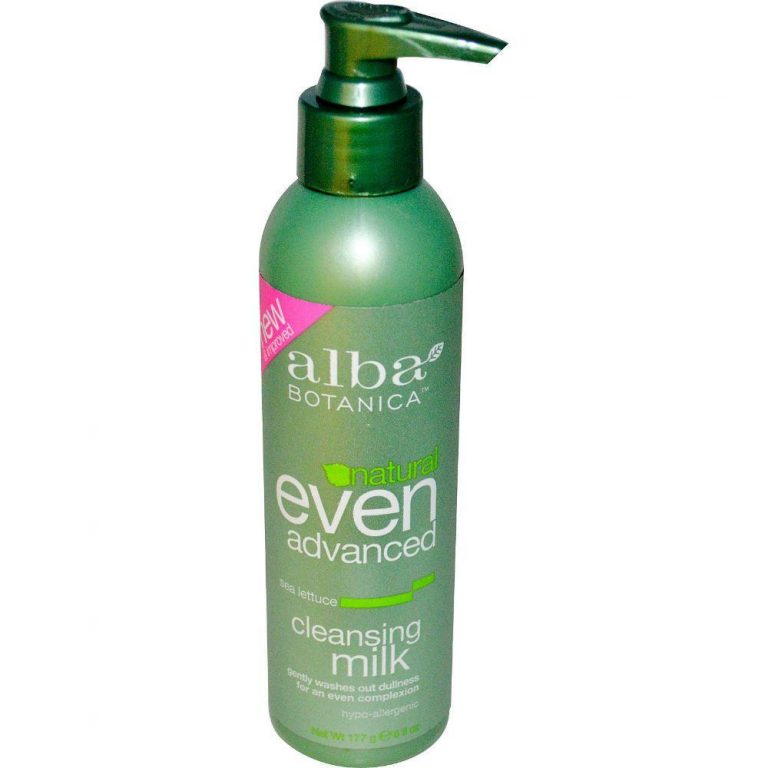 This natural skin care product is a unique and detergent-free cleanser that's made with sea lettuce, aloe vera, and almond oil. It gently wipes away make-up and any impurities without irritating or damaging delicate skin for a clean, vibrant complexion. Plus, the aloe and shea butter give the skin extra protection and moisturize it until it feels rejuvenated. It also contains a proprietary Marine Complex that's rich in minerals to detoxify and stimulate cell regeneration.
This is an exceptionally popular product – it's designated as Amazon's Choice and is a top-rated and best-selling item on LuckyVitamin, Swanson Health Products, and Amazon.
More balanced, uniform, and even complexion.

Frothy cleanser freshens and brightens skin.

100% vegetarian ingredients.

No animal testing.

No parabens, phthalates, or synthetic fragrances.

Hypo-allergenic.

Detergent-free
2. Derma E: Firming Serum
This is another natural and organic face cleanser. The formula contains skin-firming DMAE as well as antioxidants like Alpha Lipoic Acid and C-Ester. Plus, the cleanser is also made with calming Lemon Grass, Chamomile, and natural astringents like Horsetail and Horse Chestnut. That means it's tough on dirt and grime but easy on your face, especially if the skin is sensitive.
Finally, It is 100% vegan, cruelty-free, paraben-free, sulfate-free, mineral oil-free, lanolin-free, gluten-free, GMO-free.
This product is a big seller – it's a highly-rated bestseller on Amazon, Vitacost, Walgreens, iHerb, and Walmart.
100% natural and made with Botanical Extracts

pH-Balanced

Cruelty-free

Paraben-free

Sulfate-free

Lanolin-free

GMO-free

Gluten-free

Eco-friendly

100% vegan
3. Giovanni: Facial Cleansing Towelettes – D:tox System

This bag of 30 towelettes is specially formulated to help detoxify your skin and revitalizing a tired-looking face. Plus, it's made with natural ingredients, including volcanic ash as well as acai and goji berries.
The volcanic ash acts as gentle but effective exfoliator to pull away damaged skin. The acai and goji berries are super-antioxidants that help combat damaging free radicals.
Designated as Amazon's Choice and is a top-rated bestseller on Vitamin Shoppe, Vitacost, and Walmart.
Hypoallergenic

Dermatologist & Clinically Tested

Ophthalmologist Tested & Non-Comedogenic

Citrus extracts aid in refining skin's texture

Cucumber extract soothes and hydrates

Antioxidants help combat skin-damaging free radicals

Ultra-soft to comfortably remove makeup & mascara
4. NooTrees: Skin Wipes
These skin wipes are specifically designed to slow down aging. Using NooTree's proprietary Eco-dot technology, they can be used for intense moisturizing anytime or anywhere. Just consider them your own personal, mobile spa!
They're also full of nourishing vitamins and fatty acids to give your skin a vibrant, healthy, and radiant look. Plus, because they provide incredible, sustained moisture, they help delay the onset of wrinkles and crow's feet.
These are designated as Amazon's Choice and are also highly rated bestsellers on VitaCost, Walgreens, CVS, and Vitamin Shoppe.
Made from sustainable sources

100% biodegradable bamboo

BPA-free

100% renewable raw material

Vitamins A and E
5. Earth Science: Face Clarifying Herbal Astringent
This product is specially formulated for oily skin and complexions. That way, it helps to combat the oil buildup without stripping the skin of its necessary moisture and causing more breakouts. This astringent is best used as the second or third step in a comprehensive facial regimen, following washing and scrubbing, respectively.
It effectively removes soap residue, trapped oil, and dead skin while refreshing and toning. It also prepares the skin to be more receptive to further treatment without disturbing its natural moisture balance. Extracts of witch hazel, sage, rosemary, horsetail, cucumber, sea kelp, and peppermint provide gentle astringency.
This is an Amazon's Choice product and is also a top-rated bestseller on WalMart, Swanson Health Products, and Rite Aid.
Cruelty-free

Gluten-free

Paraben-free

pH of 4.0

Vegan
Sign up for a membership on GreendropShip and start dropshipping all the natural beauty products above and much more! You can also view our product catalog to find out more about all types of natural products you can sell online.