Shea Moisture Wholesale Top Selling Bath and Body Products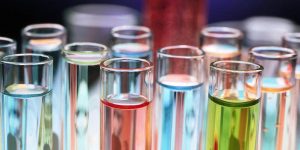 After reading the back of your soap bottle, you were shocked. The number of synthetic ingredients unfamiliar to you was staggering.
You began researching for healthier bath and body products that didn't contain unnatural ingredients. This is when you realized that you can actually make money selling natural skin care products online.
You aren't alone in your quest to find alternative bath and body products. There are many Americans out there who are tired of using big-name brands whose products belong in a laboratory.
While your household income is good, you recognize that having some extra income each month couldn't hurt. That's when you began looking online for Shea Moisture Wholesale drop shipping opportunities.
There are many others like you who look online for healthier bath and body products. Why not make some money selling them online for profit? To get started, here are a few ideas.
Shea Moisture Wholesale 
The Shea Moisture brand has gained a time-honored reputation for making high-quality natural healthcare products. With shea butter as an active ingredient in many of their products, Shea Moisture has quietly been gaining popularity recently.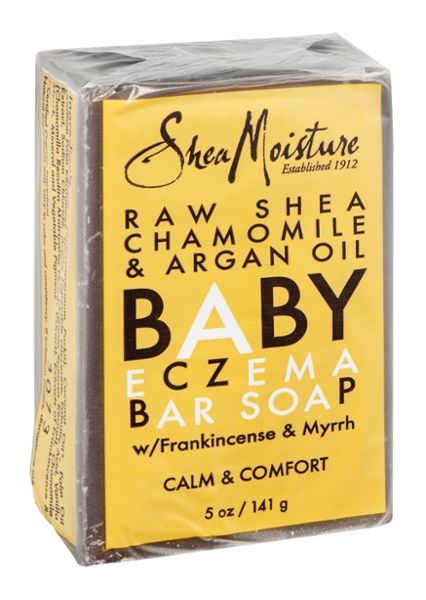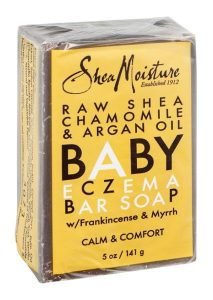 Be sure to stock their Shea Butter Bar Soap in your store. This bar is packed with natural moisturizers that work to nourish dry skin. Not only will your customers feel clean after showering, their skin will be noticeably softer.
That's because shea butter is one of the best natural moisturizers for dry skin. This ingredient was cherished by our ancestors for its benefits. With more customers looking for natural moisturizers, shea butter has once again found itself in the limelight.
Natural Frankincense and Myrrh freshen skin with a timeless scent. Shea Moisture is a great brand to sell online. Best of all, you can get their soaps and other products at wholesale prices.
Bulk Natural Bath And Body
Selling natural bath and body products isn't just going to make you money. In a way, you are also doing something good for others. Since many products on the market today contain harmful chemicals, offering healthier alternatives is also a social good.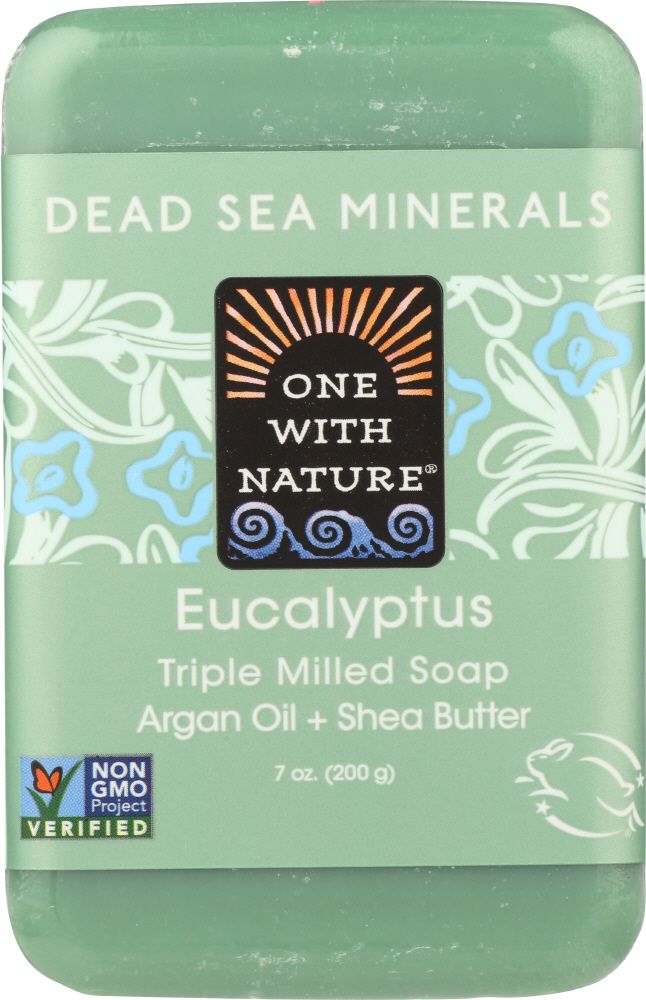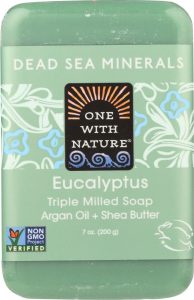 To bolster up your products, why not sell One With Nature bar soap as well. The triple milled soap incorporates Dead Sea minerals, shea butter, and argan oil for silky smooth skin. The triple milling process means that the soap will last longer than most others, making it a luxury product.
Instead of using synthetic fragrances, this soap uses eucalyptus essential oil for a calm and lasting scent. Men and women will love the way this soap smells and feels. As if this soap couldn't be any more progressive, it is also non-GMO certified. What's not to like about this all-natural shea product?
Wholesale Luxury Soaps
As you may know, many people are looking for products that have a luxury appeal. Especially when it comes to toiletries, people are often willing to spend more for products that are higher quality.
Nubian Heritage has launched a series of deluxe soaps that utilize the moisturizing properties of organic shea butter while providing a thorough cleansing experience. Aside from the brilliant packaging, the first thing that customers will notice is the fresh scent of this soap. Wildflower and lavender Buds almost leap out of the box, greeting users with a calming floral smell.
With a generously thick lather, this soap is sure to generate some smoothe sales. With only high-quality natural ingredients, your customers will be getting only the best with this product.
African Black Soap
An exotic product that's sure to attract some attention to your brand new website.
Sell the Nubian Heritage African Black Soap for customers who are looking for something a little different. Natural ingredients gently exfoliate skin while leaving it feeling moist and replenished. To add to the excitement, mineral-rich dead sea salt and jojoba beads work to remove dead skin while shea butter, oats, and aloe vera help to moisturize.
The ancient ingredients used in this soap have been used for centuries and are still just as relevant today as they were then. Combined with a natural essential oil blend, this soap is great for everyone. Especially from a trusted brand like Nubian Heritage, this soap can quickly become a best-seller in your online store.
Bath and Body Gift Set
Some of your customers are going to be looking for gift sets either for as a gift or for themselves. The Nubian Heritage Intensive Moisture Therapy Kit is great for anyone who needs to relax. Honey and black seed extracts hydrate skin, revitalizing your skin after a long day.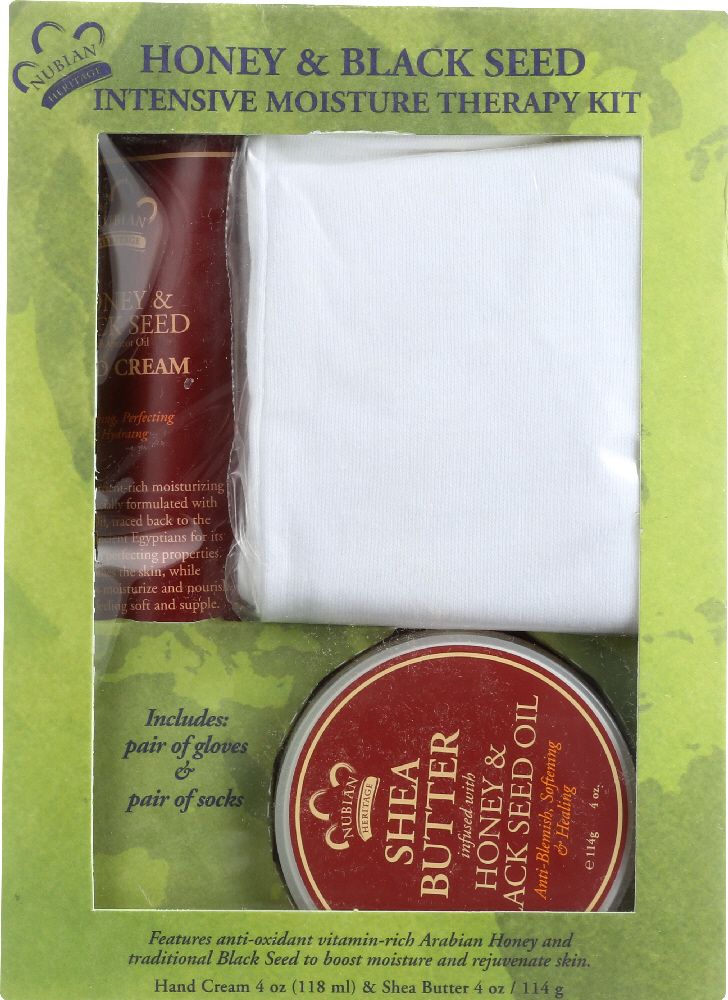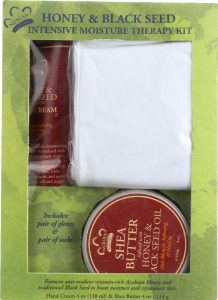 Everyone's hands and feet need some tender love and care. This deluxe set comes with shea butter hand and feet lotion, making it a complete spa package. Whether it is for a spa Saturday or a gift for a coworker, your customers will love this product.
In conclusion, many bath and body products on the market today contain artificial ingredients, some of which are known carcinogens.  Your store could be the solution to someone's problem: finding soaps that aren't unhealthy.
Shea Butter Products
As more Americans buy bath and body products that contain shea butter, you can expect your sales to increase. n conclusion, selling bath and body products that contain shea butter is not only a great way to make money, but you will also be selling products that are actually good for people.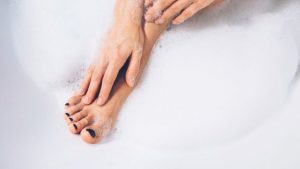 With GreenDropShip, it's easy to dropship natural bath and body products right to your customers' door. Best of all, you don't have to worry about keeping any inventory. We make it easy to import product pictures and data with just a few clicks. Fast shipping, competitive wholesale prices, and high-quality natural products are what contribute to our narrative of excellence.
For even more helpful dropshipping tips and advice, you can sign up for the GreenDropShip newsletter!