Top Wholesale Tea Suppliers For Your Online Store
Looking to find the best wholesale tea suppliers for your ecommerce store? You've come to the right place.
Selling tea could be a smart business move for a savvy online entrepreneur. According to Statista, wholesale tea sales in the United States were approximately 1.84 billion dollars in 1990 and grew to almost 13.12 billion dollars by 2020. That's an increase of nearly 11.28 billion dollars in just the last decade!
So stick with us, and we'll show you how to find reputable tea wholesalers that provide high-quality products for resale. We'll also share some of the best types of teas to sell, along with some popular tea brands you'll want to consider adding to your online inventory.
How Can I Sell Wholesale Tea Online?
Once you've made the decision to offer wholesale tea in your online store – your next question will likely be, "What do I need to do to get up and running so I can start selling?"
First, you'll need to choose an eCommerce platform to host your online store. If you're just starting out, it makes sense to go with a well-established platform such as Shopify, WooCommerce, or Amazon/eBay that have tools, apps, plugins and other resources available to help you build a professional looking store quickly and easily.
LEARN MORE | How To Start An Online Store: 8 Easy Steps
Then you need to choose a business model. There's more than one way to sell wholesale tea online. As an entrepreneur, you need to determine which method will work best for your unique business needs.
Let's go over the two most common retail models for tea resellers; bulk buying and dropshipping. Once you understand how these methods work, and the pros and cons of each, you can decide which one is right for you.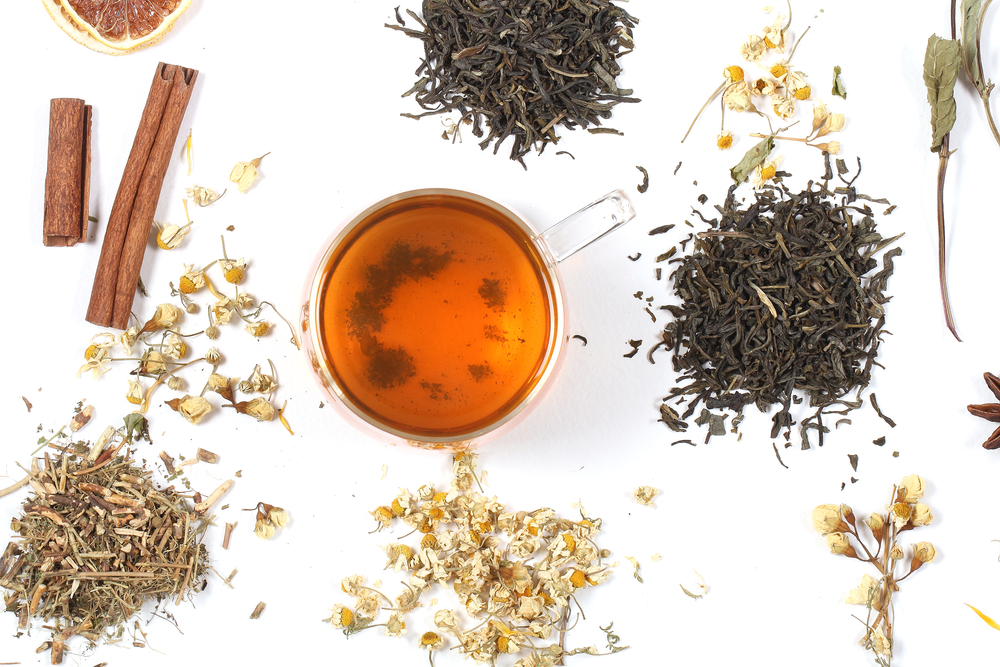 Buying In Bulk From A Tea Wholesaler:
With this model, you pay wholesale prices for a large volume of tea products. And since you're buying in larger quantities, you might be able to negotiate a lower price from your wholesale tea supplier.
However, you're then responsible for storing, packing, and shipping the orders out to your final customers. Which means you'll need to have access to warehouse or storage space, as well as the resources required for shipping and handling.
Another thing to be aware of when buying wholesale tea in bulk are "sell by" dates. You want to be sure that you manage your inventory effectively, so that the tea leaves don't sit around on your shelf too long and lose their freshness.
So if you plan to handle the tea shipping yourself, be sure you develop a solid inventory management system. It's important to have protocols in place that ensure you only stock and send in-date fresh tasting products, to keep customers happy.
Dropshipping Tea:
The other retail method we wanted to share with you is dropshipping. And to be honest, we think there's no easier way for new entrepreneurs to get up and running quickly and start selling wholesale tea quickly right from home.
Think about it, where else are you going to find a online business model that enables you to start selling with:
Low startup costs
No inventory or warehousing
Not having to deal with shipping and handling
With dropshipping, your supplier will maintain and manage all the inventory for you. They'll also pull, pack, and ship orders out to your final customers. It doesn't get much easier than that!
As an added bonus, this gives you more time to spend promoting and marketing your online tea store. Which is how you can build brand awareness and increase sales.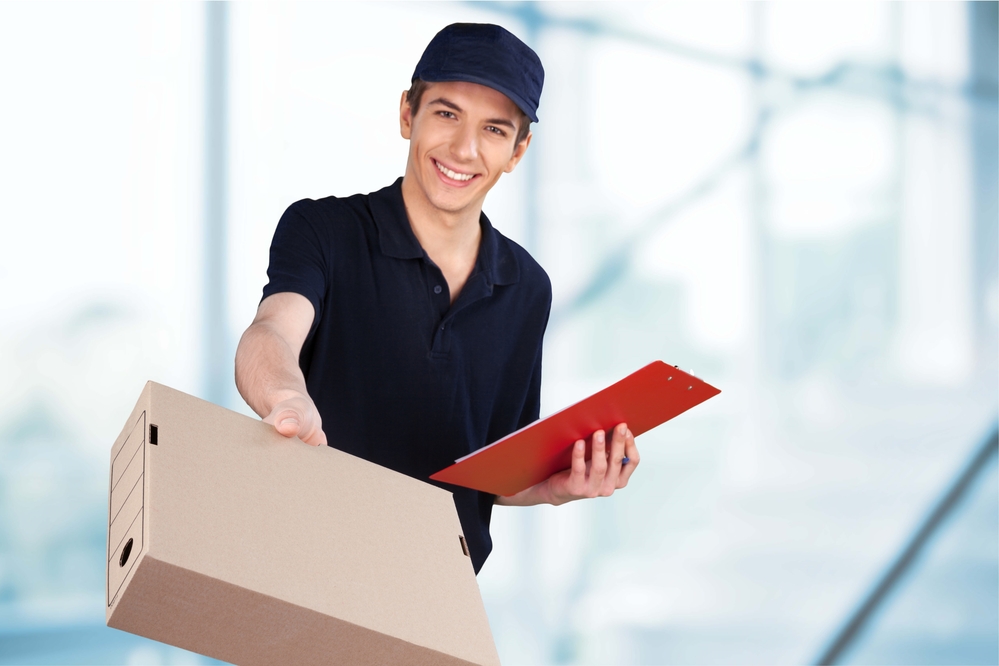 Use GreenDropShip As Your Tea Supplier:
But whether you choose to buy tea in bulk, or go with the dropshipping method, you'll still need to partner with a reputable wholesale tea supplier. GreenDropShip offers thousands of quality name brand food and beverage products, including some of the most popular tea brands on the market. Both in bulk and for dropshipping.
Plus with GreenDropShip, you can easily integrate with the ecommerce platforms mentioned above, Shopify, WooCommerce, and Amazon/eBay, to quickly and easily create an online store.
GreenDropShip also offers competitive pricing, no minimum order requirements, and quick shipping from domestic warehouses right here in the USA. Plus we have the tools you need to succeed; including detailed product information, images, marketing tips, and more. We even launched the GreenDropShip app for Shopify so you can add products to your Shopify store with just 1-click. LayoutColumn Order||ImageContentColor & StylingText OptionsAlignment & Spacing
How Do I Find Wholesale Tea Suppliers?
This is one of the most important steps in building your eCommerce business. You should treat your wholesale tea supplier as a partner. In other words, you'll be working together to keep your customers happy and boost profit margins.
Be sure you choose a reputable supplier with a good inventory of wholesale herbal, organic, and other popular types of tea – as well as the ability to quickly, efficiently, and safely ship those items.
Your customers will think the tea they buy online comes directly from you. Therefore, they'll associate the service they receive from your wholesale supplier with your brand. In their minds, it is all the same thing.
Which is why it's essential to choose a quality supplier that does the job right, so you'll get repeat business. Here's some tips for finding the kind of quality wholesale tea suppliers you'll want to work with.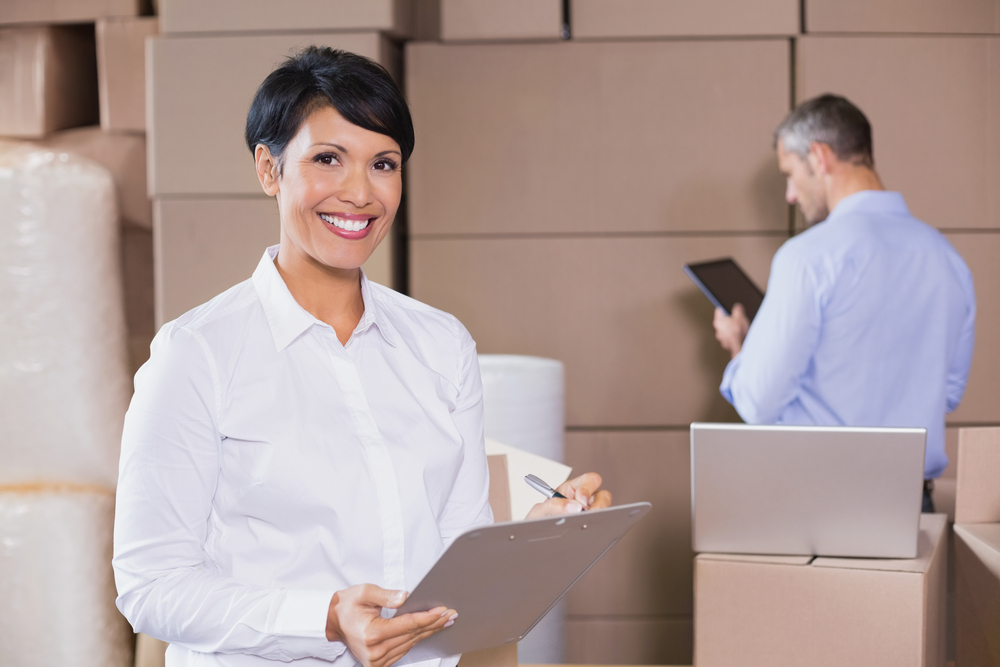 Check A Wholesale Supplier Directory:
One place you can start your search is an online supplier directory. This is a list of wholesalers, including dropshipping suppliers, that have been pre-screened and vetted.
This is an important distinction because inferior, illegitimate, or even fake dropshipping suppliers exist, usually based overseas. Using a directory ensures you'll be dealing with legitimate suppliers only.
Plus, you can use the supplier directory's search function to browse the listings and see which suppliers actually offer tea and other beverages. Some of the more popular supplier directories include:
Search For Wholesale Tea Distributors Online:
You can always try to contact wholesale tea suppliers directly. A good place to start is by doing a Google search related to whichever ecommerce platform you use.
For example, try searching "Shopify dropshipping tea supplier" or "WooCommerce dropshipping beverage supplier" to find suppliers that will integrate with your online store.
Then check their online catalog to see if they carry a good selection of wholesale teas that align with your dropshipping niche. You want to be sure they offer a good variety, to keep your tea-drinking customers happy.
Use The Shopify Marketplace:
If your ecommerce store is hosted by Shopify, you can browse their marketplace to find dropshipping apps for wholesale tea suppliers. This is one benefit of launching your online store on Shopify.
To find a list of Shopify dropshipping suppliers, go to the Shopify App Store and click: Categories > Finding Products > Dropshipping or Finding Suppliers.
You'll see a list of all the available dropshipping suppliers that offer a Shopify app, which makes it really simple to integrate with your store. From here you may need to do a little sleuthing to figure out which of the suppliers stocks the kind of tea and beverage products you want to carry.
Read the app description and look up the supplier online to get a feel for what type of products they offer. Also check out the online reviews to see if the supplier has a solid reputation.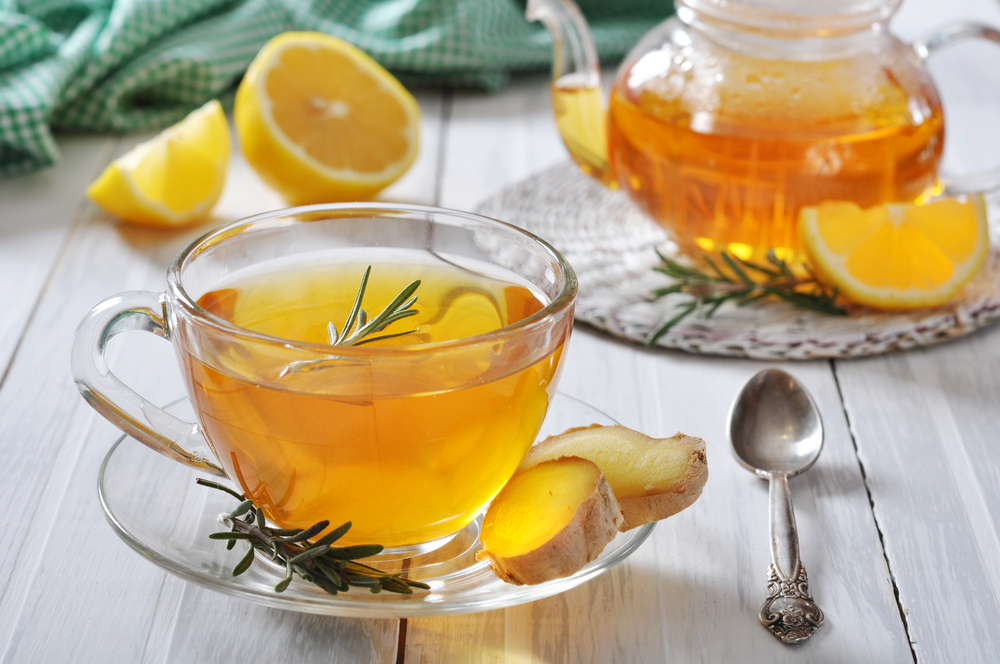 What Types Of Tea Should I Sell?
Tea is becoming more and more popular in the US, and it's easy to see why. Tea blends come in a wide variety of flavor profiles to suit almost any taste. Plus you can get both caffeinated and decaffeinated versions, and some teas even offer health and wellness benefits!
Check out some of the most popular tea varieties below. All these brands and more are available for dropshipping or in bulk from GreenDropShip.
Wholesale Organic Tea:
Organic tea gets as many as 10K monthly searches on Google per Keyword Planner. Which means there are lots of consumers looking to purchase teas that are certified organic.
There's a good reason for this. Certified organic tea is free of synthetic fertilizers, herbicides, and pesticides. In addition, organic tea agriculture sustains the health of soils, ecosystems and people.
Plus many serious tea drinkers say that organic tea just tastes better. Less synthetic chemicals in the production process means a better, fresher tasting tea leaf.
For all these reasons and more, wholesale organic tea is a category worth exploring for your online store.
NUMI Teas: Morning Breakfast Blend Organic Black Tea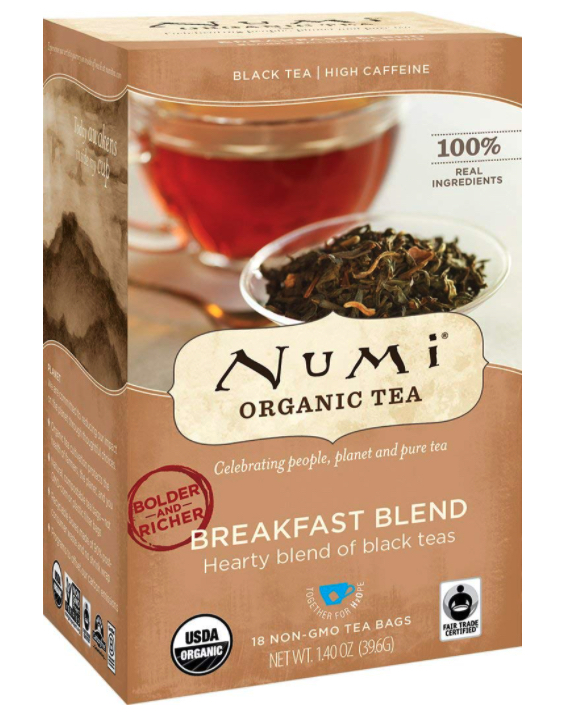 The perfect way to start your day! This hearty morning tea blend is smooth, with a refreshing aroma and floral notes. Plus it provides a kick of caffeine to wake you up and get you going.
USDA Certified Organic
Kosher, Vegan and Halal
Over 6,000 Amazon reviews with an average rating of 4.6 Stars
Certified Amazon's Choice product
Heath and Heather: Organic Green Tea with Moroccan Mint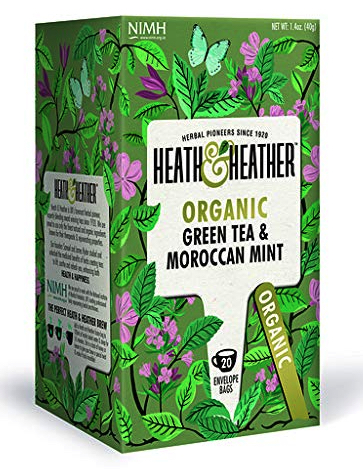 A beautiful blend of flavors, tea drinkers will enjoy this masterfully balanced green tea with organic Moroccan peppermint that satisfies with every sip. Plus the natural caffeine found in green tea combined with peppermint's rejuvenating properties, will give your customers the energy boost they need, without jitters or crashes.
USDA Certified Organic
Kosher and Vegan
Average Amazon rating of 4.5 Stars
Certified Amazon's Choice product
Wholesale Green Tea:
Green tea is wildly popular with tea connoisseurs. In fact, the term "green tea" gets as many as a million monthly Google searches, and "organic green tea" gets upwards of 10K per month.
Green tea's popularity is likely due to the fact that it is one of the healthiest beverages there is. It's loaded with antioxidants, which gives green tea many health benefits including:
Improved brain function
Fat loss
Protecting against cancer
Lowering the risk of heart disease
So you can see what all the fuss is about. Wholesale green tea is another strong selling variety you might want to add to your online inventory.
Bigelow: Steep Organic Green Tea with Ginger Plus Probiotics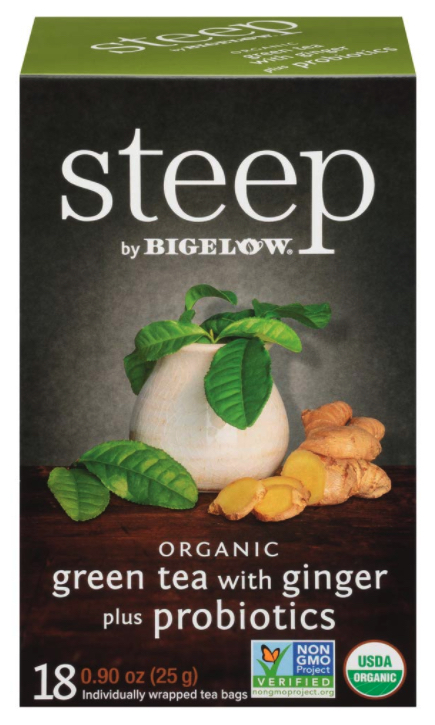 This soothing organic American-made tea combines delicate green tea with Ganeden BC30 probiotics (Bacillus coagulans GBI-30, 6086) and a zesty hint of organic ginger and sweet organic spices. Not only is it delicious, but it's also designed to help support a healthy gut.
USDA Certified Organic
Non-GMO Project Verified
Kosher and Gluten-free
Over 2,500 Amazon Reviews with an average rating of 4.7 Stars
Celestial Seasonings: Green Tea With White Tea Honey Lemon Ginseng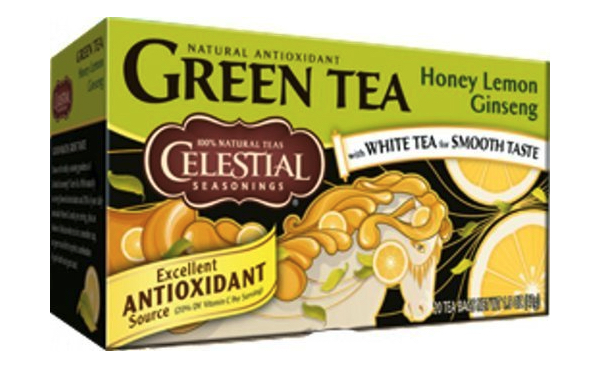 This spirited blend combines traditional green tea with white tea for smooth taste, and a lively combination of lemon and honey.
Rich in antioxidant Vitamin C
Gluten-free
Over 300 Amazon reviews with an average rating of 4.8 Stars
Certified Amazon's Choice product
Wholesale Loose Leaf Tea:
Loose leaf tea is another popular category of tea, with up to 100K monthly searches on Google. Serious tea drinkers prefer to brew loose leaf tea. They say it tends to be higher quality, and therefore produces a better tasting cup.
Teabags are often produced from dust and fannings (smaller pieces of tea) that don't have the same surface area as the loose leaf variety. Larger tea leaves tend to give off more essential oils which, in turn, produces a more aromatic pot of tea.
So when choosing which teas to carry, don't overlook wholesale loose leaf tea. This is the type tea fanatics tend to buy and brew more of.
Eco Teas: Yerba Mate Pure Leaf Loose Tea Green Energy Unsmoked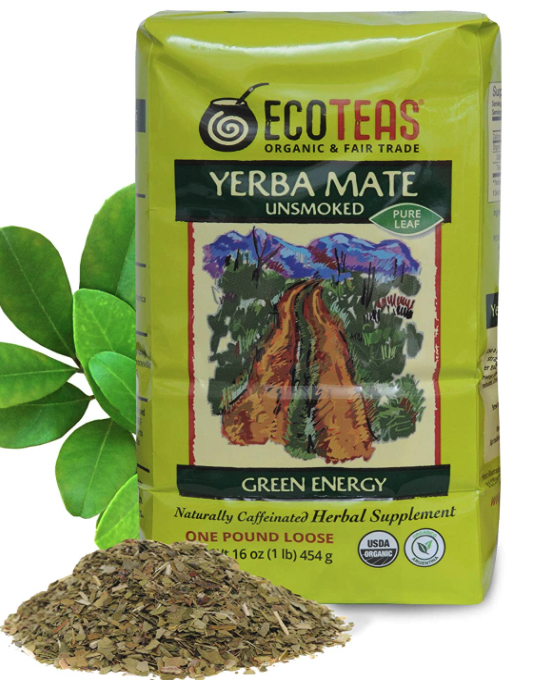 This pure loose leaf yerba mate tea with no stems or dust is easy to brew in a French press, or with a bombilla. Yerba mate loose leaf can also help reduce coffee intake with its low-acid, jitter-free, long-lasting energy effect.
USDA Certified Organic
Fair Trade and Kosher
Non-GMO and Gluten-free
Over 900 Amazon reviews with an average rating of 4.7 Stars
Wholesale Herbal Tea:
And finally there's herbal tea, another popular category with up to 100K monthly Google searches. Herbal teas are soothing, and great for people who don't want the caffeine jitters.
Plus different herbal teas can offer a host of health benefits such as reduced inflammation, improved immune system function, better sleep, and more. So this is another hot tea category you don't want to overlook when building your online tea shop.
Twining Tea: Soothe Orange & Star Anise Herbal Tea with Turmeric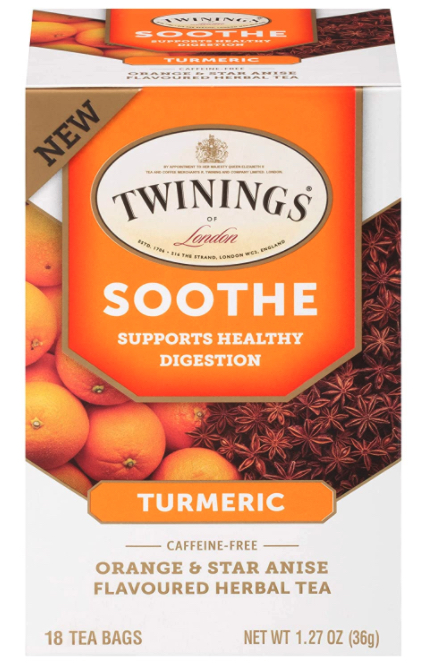 A delicious and exotic herbal blend. Star Anise is a smooth, gentle spice. Earthy turmeric and orange creates a smooth blend that is naturally caffeine free. This tea is also specifically designed to support healthy digestion.
No artificial ingredients
Over 1,050 Amazon reviews with an average rating of 4.6 Stars
Certified Amazon's Choice product
Celestial Seasonings: Sleepytime Extra Wellness Herbal Tea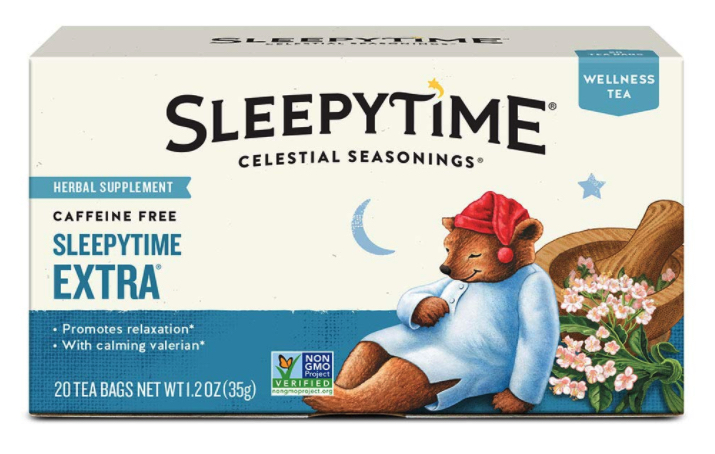 Sleepytime Extra Tea helps promote relaxation before bedtime. This caffeine- and gluten-free tea is blended with chamomile and valerian root for an especially calming cup that serves as a natural sleep aid.
Non-GMO Project Verified
Gluten-free and Caffeine-free
No artificial flavors, colors or preservatives
Over 330 Amazon reviews with an average rating of 4.8 Stars
Start Selling Wholesale Tea With A Supplier In The USA!
All of these popular wholesale teas and more are available to GreenDropShip members. In fact, we offer literally hundreds of tea blends and brands. That's alongside our full inventory of over 20,000 natural and organic products, including grocery, cleaners, household products, baby items and more.
Even better, most of our products are proudly made in the USA, which reduces shipping times and means they are held to the highest quality standards. And don't forget, we're both a dropshipping supplier and a bulk wholesaler. So whichever retail business model you choose, we can help.
And if you're a Shopify store owner, we've got you covered. GreenDropShip launched its own dropshipping app for Shopify. Making it even easier to add products to your online Shopify store… with just 1-Click.
As an online business owner, you want to work with a supplier that is reputable, and will deliver exactly what you advertised to your customer. That's why GreenDropShip is the smart choice for wholesale tea suppliers.
Join GreenDropShip today and start selling!