Top Valentine's Day Products to Sell Online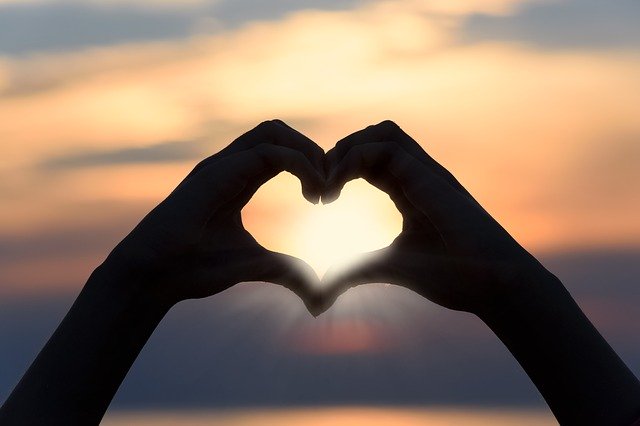 It's that time of year when romance is on everyone's minds: Valentine's Day. As an online reseller, you're probably on the lookout for the best Valentine's Day products to carry in your online store. You'll need to find a dropshipping supplier that can provide you with options that are popular, high-quality, and in high demand.
We have selected for you a list of best-selling items including Amazon Choice products that would be a great gift for Valentine's day. Keep in mind you can find all these products using GreenDropship!
Top 10 Valentine's Day Products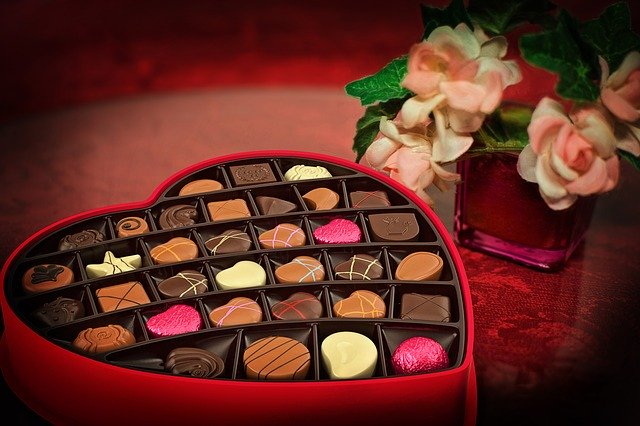 Since it's a big day for online retail, be sure you check out this list of the best Valentine's Day products. You could also easily combine some of these products to make a gift basket. That way, your customers can give their loved ones the opportunity to practice a little self-care while love is in the air!
1. EO: Bubble Bath Eucalyptus & Arnica
You can help your loved one soothe their tired and aching muscles with this bubble bath product. Furthermore, adding it to hot bathwater will relax and release tension with herbal and sharp eucalyptus essential oils that are blended with soothing arnica extract. Pure lemon, pine, lime, and wintergreen essential oils are added for a stimulating, bright touch.
If your customers are interested in aromatherapy, then this is the perfect Valentine's Day product!
This Amazon Choice Product is also:
Certified Gluten-Free
Cruelty-Free
Synthetic Fragrance-Free
GMO-Free
Finally, all EO products are totally natural, organic, and made in the USA.
2. EVOLUTION SALT: Himalayan Pink Bath Salt Coarse Grind
Himalayan salt baths have been known to improve the texture, tone, and appearance of your skin. Furthermore, they can help combat water retention, promote sinus health, prevent muscle cramping, regulate sleep, and even decrease stress. In fact, it's been said that a 30-minute soak is the equivalent of a 3-day cleanse.
Evolution Himalayan Crystal Salt is perfect for the ultimate bath experience. Since ancient times, Himalayan bath soaks have been used to purify, relax, rejuvenate, and restore one's balance. That being said, this product moisturizes and rejuvenates skin on a cellular level, leaving your skin incredibly soft after a soak. It also gently draws toxins out of the body while 84 minerals are absorbed through the skin.
Let's consider the numerous benefits:
Total detoxification
Unbelievable relaxation
Skin hydration
pH balance
Relief for dry and cracked skin
Natural anti-fungal treatment
Helps with achy muscles
3. JASON: Wash Men All One Mountain Spice
It's important to note that we also carry Valentine's Day products that have been specifically developed for men!
With this aromatic and powerful body wash, you can feel the deepest clean from your head to your toes. This all-in-one soap packs a botanically-powerful punch to completely clean your face, hair, and body. The Aloe Vera moisturizes, while Orange Peel, Bergamot and Clove Oils leave you feeling refreshed and invigorated.
Plus, this product is free of:
Parabens
Harsh Sulfates
Petrolatum
Phthalates
Furthermore, this body wash is an Earth-friendly, biodegradable formula. It's also so popular that it's become an Amazon Choice Product!
4. SEA WEED BATH COMPANY: Bath Wash Whole Seaweed
Detoxifying and replenishing, our Whole Seaweed Detox Bath is a pure bathing experience that provides your skin with beneficial vitamins, minerals, and amino acids found in the ocean. It's a perfect Valentine's Day gift for that special someone!
The only ingredient is organic seaweed with over 65 vitamins and minerals that are sustainably-harvested off the coast of Maine. It's important to note that this form of seaweed naturally helps to purify and restore the skin while providing an invigorating experience. It also includes a drawstring mesh bag for a customizable, mess-free bathing experience that contains enough seaweed for 2 to 4 baths.
Additionally, it's:
Natural
Organic
Eco-friendly
Easy on the skin
Made in the USA
It's also proven to be exceptionally popular and has even been designated as an Amazon Choice Product.
5. EVERY MAN JACK: Cedarwood Body Wash and Shower Gel
Designed specifically to control men's oily skin, this Volcanic Clay body wash extracts and absorbs dirt, oil, and grime from deep within pores. Mineral-rich Volcanic Clay detoxifies the skin from everyday pollutants. It also provides a deep cleanse while lightly exfoliating.
It also includes botanical extracts like aloe, rosemary, and watercress in order to leave skin feeling soft, smooth, and younger. Additionally, by adding essential oils like sage, it provides an invigorating and refreshing scent. It's been specially designed for all skin types, including oily or sensitive. This means that it's particularly effective for men who are prone to breakouts or blemishes.
It has no:
It's also natural, organic, and made in the USA.
6. DERMA E: Vitamin E 12000 IU Cream
Derma E is a popular beauty products company, and this is their original antioxidant Vitamin E cream. In fact, as the first product developed by the brand, it is a multi-purpose daily face and body formula that helps moisturize and protect skin while fighting free radical damage. Remember that Vitamin E is a natural moisturizer that protects the skin's fatty acids and fights free radicals.
This specific formula is quickly absorbed to shield skin, replenish lost moisture, soften, and soothe. Ideal for the face, elbows, heels, knees, and hands, or anywhere skin is in need of nutrient-rich moisture.
Derma E Vitamin E cream is:
100% vegan
Cruelty-free
Paraben-free
Sulfate-free
Mineral oil-free
Lanolin-free
Gluten-free
GMO-free
Natural and organic
Made in the USA
Eco-friendly
This particular formula is so popular, in fact, that it's also an Amazon Choice Product.
7. ACURE: Brilliantly Brightening Day Cream
With this amazing day cream, you can face the day and brighten your face. This amazing product is filled with beneficial ingredients like CoQ10, gotu kola, and argan oil. This powerhouse combo helps moisturize and protect with a one-two-three punch that fights dullness and evens out skin tone for skin that's radiant and beautiful.
It can make a perfect Valentine's Day gift for just about anyone who's serious about their facial care. It can be used for all skin types, including dry, oily, or acne-prone complexions. This product is also:
Paraben-free
Sulfate-free
Phthalate-free
Mineral oil-free
Petrolatum free
Silicone free
Cruelty-free
Finally, this is one of Amazon's top-selling skincare products. In fact, the entire Acure line is popular with online shoppers, and Greendropship carries a wide variety of their high-quality beauty products.
8. EVERYONE: Cleanser Face Brightening
This high-quality face cleanser is hypoallergenic, pH balanced, and mild. With its mild hypoallergenic formula, it's an ideal face wash for sensitive or acne-prone skin. For anyone who's serious about their facial care routine but who wants it to be easy, convenient, and effective can turn to this brand and expect results!
Additionally, this Amazon Choice Product gently removes dirt and oil while being formulated with hibiscus, lemon oil, and provitamin B5. It's also:
Sulfate-Free
Dermatologist Tested
For All Skin Types
EWG Verified
Certified B Corporation
Certified Gluten-Free
Leaping Bunny Certified
Cruelty-Free
Synthetic Fragrance-Free
9. THEO CHOCOLATE: Organic 70% Dark Chocolate Bar Cherry and Almond
What list of Valentine's Day products would be complete without chocolate? Well, Greendropship also carries its fair share of sweets.
For example, this Theo Chocolate bar has organic chocolate with cherry and almond. This classic pairing reaches new levels of deliciousness. It's made with the finest 70% dark chocolate, then add tangy, sweet organic cherries and crunchy roasted almonds. The result is a yummy, crunchy, chocolaty delight you're sure to love.
However, keep in mind that it contains allergens like tree nuts (almonds). It's also manufactured on shared equipment with products containing milk, eggs, wheat, peanuts & other nuts.
Finally, this amazing product is:
Soy Free
Kosher
Vegan
Organic
Fair for Life
Non-GMO Project certified
10. LINDT: Chocolate Truffle Milk
Last but not least, we also offer this large box of milk chocolate truffles. With 120 pieces, it's sure to satisfy anyone's sweet tooth!
Inspired by the company's long-running secret recipe, the Lindt Master Chocolatiers created a masterpiece with the beloved Milk Chocolate LINDOR truffle. In fact, this particular brand has a heritage dating back over 165 years!
With this box of chocolate truffles, you'll find a delicate milk chocolate shell that enrobes an irresistibly smooth milk chocolate center. Furthermore, it's always made with the best ingredients grown from world-renowned regions.
Finally, this is one of the best-selling chocolate products on Amazon and Greendropship carries a wide variety of Lindt chocolates.
Greendropship is the Right Supplier for Valentine's Day Products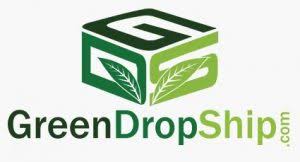 If you decide to sell Valentine's Day products on your e-commerce store, you'll need a top-notch dropshipping supplier. Don't forget that they should have:
An excellent inventory of high-quality products.
Sales and support representatives to help you.
Inventory and sales tracking tools to guide your sales.
The ability to quickly, efficiently, and safely pack and ship products to your customers.
Well-priced membership dues.
Look no further than Greendropship! Not only do we meet every one of these criteria, but we're also proud to offer over 20,000 natural and organic products that are made in the USA. Consumers increasingly want natural and organic products, so we've made a commitment to sourcing and carrying only the highest-quality items.
Be sure to contact one of our friendly representatives or you could also check out our product catalog to see all the products we carry!