Wholesale Chinese Food: Why These Products Are Bestsellers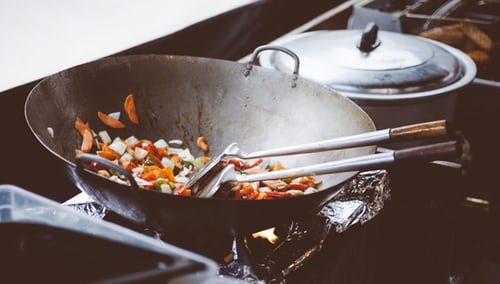 Wholesale Chinese Food: Understanding America's Favorite Ethnic Cuisine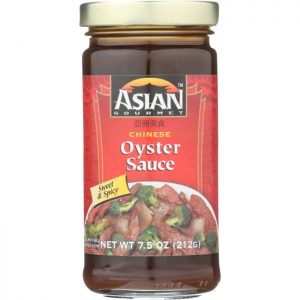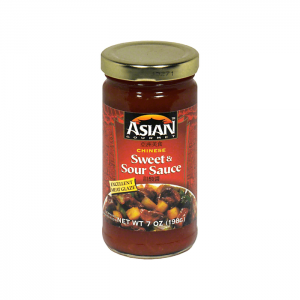 Believe it or not, Chinese food was the very first Asian cuisine to make it to the United States. When migrant Chinese arrived in the 19th century they brought their delicious food items with them. Wasn't long before much of America fell in love with Chinese cuisine. While most American-made Chinese dishes have been adapted for American tastes, today Chinese food is the most popular ethnic cuisine in the United States. Therefore it makes good sense for online food retailers to integrate wholesale Chinese food into their offerings.
Fact is, Asian food products are all the rage. From Thai and Japanese to Korean and Vietnamese, consumers here in the U.S., can't get enough of these ethnic cuisines that are now very much a part of the mainstream American diet. However, Chinese food is king when it comes to ethnic cuisine. This especially applies to Chinese take-out and dishes cooked at home.
No longer are dishes like sweet and sour pork and shrimp fried rice exclusively served in restaurants. Today, home cooks from around the country prepare these items regularly making them staples on any dinner table.
What Wholesale Chinese Food Can Mean To Your Business
That means this is a great time for food retailers to develop relationships with Chinese food wholesale suppliers who feature quality products among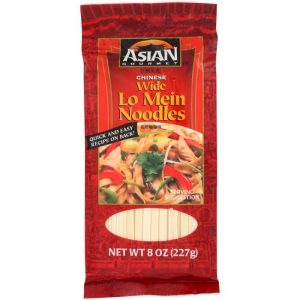 their inventory. Additionally, you can market these items to your customer base in newsletters and posts on your website. People love learning new things, especially how to cook something. For the most part, many Chinese dishes are simple to prepare with minimal ingredients. Imagine delighting your consumers with great recipes and listings of ingredients that can be found right on your website.
Bestselling Wholesale Chinese Food Products
Bestselling items on the GreenDropshiop website confirms America's love of Chineses food. Foodies who love delicious Chinese dishes such as Lo Mein can purchase bestselling Asian Gourmet's Wide Lo Mein Noodles. Other popular selling Asian Gourmet brand products on the GreenDropShip website include
Chinese Sweet & Sour Sauce,
5 Spice Seasoning
Extra Crispy Chinese Noodles
Chinese Oyster Sauce
Hoisin Sauce
For Chinese food connoisseurs ground Chinese ginger will complete an authentic flavor to any home-cooked Chinese dish. As would Ty Ling's Chinese Style Hot Mustard. We have a huge variety of Chinese food products that you can check out in our catalog.
Here are the top 10 bestselling wholesale Chinese food products in the USA:
Soy Sauce
Chinese Noodles
Sweet & Sour Sauce
Chinese Oyster Sauce
Lo Mein Noodles
Chinese 5 Spice Seasoning
Bulk Jasmine Rice
Plum Sauce
Light Soy Sauce
Hoisin Sauce
Duck Sauce
Wholesale Chinese Food And The Market
There's no better time to sell Chinese food products. According to Morter Intelligence, Chinese food continues to lead the pack as the most in-demand ethnic cuisine in the country. The Global Ethnic Foods Market soared past USD 36,481.1 million in 2018, and it is projected to register a CAGR of 11.80%, over the forecast period (2019-2024).
Also, now that people eat healthier, Asian foods, particularly Chinese foods, are perceived to be more healthy because of the freshness of ingredients and a large number of vegetables used in many dishes. The internet has also made Chinese food recipes accessible. This has caused a marked increase in Chinese food products sold in the U.S. Even if there aren't any Asian markets near consumers they can easily order Chinese food products online. And this is where a smart retailer comes in to fill the accessibility gap by offering a nice selection of Chinese food products on your website.
A Growing Asian Population Demands More Products
As per the data published in the Pew Research Center report in 2017, there were 20 million Asian-Americans in the United States, an increase of 72%, since 2000, making the Asian population the fastest-growing population group in the country. With an increasing number of Asian-American grocery store chains, Americans are consuming more Asian food than ever.
Check out these fine wholesale Chinese products you can find on the GreenDropShip website. Then look at our catalog for our large selection of quality wholesale Chinese food items.