Wholesale Hair Products: Beauty Dropshipping Opportunities
The Growth of Wholesale Hair Products
The growth of wholesale hair products within the hair market is being driven by fluctuation in population growth. We'll be talking more about hair products' growth, trends, and the hair products market in this article!
Hair Products Growth & Trends
Based on product type, the hair care market is classified into coloring, shampoo, straightening, and perming. The demand for plant-derived colors is developing in the hair care market. Furthermore, growing demand has encouraged manufacturers to introduce organic colors which is expected to help the market.
The amount that the average American spends on hair care products changes considerably each year. The past five years has shown an upward trend of $62 dollars per year to $83 dollars per year. The United States' professional hair care market continues to witness growth. A few key players in the global hair care industry include L'Oreal, Estee Lauder, Avon Products Inc., and Revlon Inc.
Hair Products Market
Hair care products help prevent hair damage. In today's culture, healthy hair is a staple that portrays the idea of maintaining a young appearance. According to Grand View Research, "The increasing demand for hair color products, owing to the growing aging population base and increasing air pollution, are the major factors contributing toward significant market growth." The hair care market is witnessing a higher demand because there's been an increase in hair and scalp issues.
Hair care is engaging in research and development and helping with the formulating of new, more effective, and safe products. Recently, herbal hair care products have been enjoying popularity because of consumer's knowledge about harsh chemicals. Nowadays, numerous consumers are more concerned about the hair aesthetics and scalp nourishment. There is an increase in demand for hair treatments by the consumers without compromising the hair and scalp health.
Dropshipping Hair Products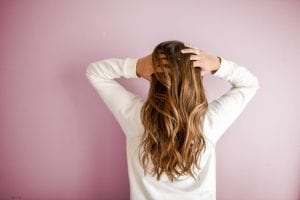 Selling hair products can be hard because as the hair care market is competitive. However, online retailers can run a successful beauty business if they understand their target customers. Whether you're selling organic or high-end hair care products, you have to know your niche industry to meet consumers' needs.
You also have to make sure you find the right wholesale supplier to provide high-quality products. Dropshipping companies for example, have a broad product offering and save you time storing, packing, and shipping hair products. Dropshipping hair treatments is a great way to get everything delivered to clients without having to handle any shipping or inventory.
Conclusion
Dropshipping is done by listing and selling products from an online store without storing those products yourself. Suppliers receive orders from your website, package the product, and send it to the customers on your behalf. You primarily add value through product marketing, customer service, and advertising. The logistics, storage, packaging, and shipping are left to the supplier.
If you're considering starting an online business selling hair products, then please get in touch with us here at GreenDropShip. We would be happy to provide you with details about the full range of hair products carried by our manufacturers!