Wholesale Japanese Food: Quality Products For A Popular Cuisine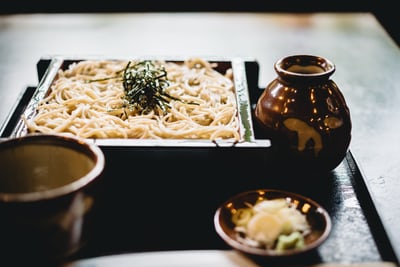 Why Japanese Wholefood Distributors Are Now In Demand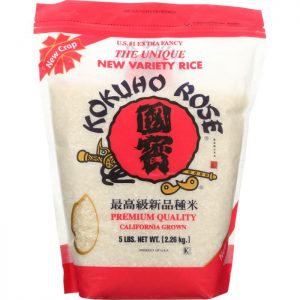 Japanese food is considered one of the most popular ethnic cuisines in the United States. Many consider sushi as the catalyst to the boom in Japanese food consumption here in the nation. Once sushi was introduced to Americans, it served as the gateway to other delicious Japanese dishes. This created fast growth for Japanese restaurants across the states. Eventually, many Americans would start to cook Japanese favorites in their own kitchens. Ultimately over the last few decades, this has prompted a huge demand for quality wholesale Japanese food products.
Japanese wholesale distributors are now in heavy competition in providing quality products to retailers online and brick 'n' mortar. As American tastes and cooking skills become more refined, wholesalers are pushed to make sure their products are premium food items for scrutinizing retailers who are selective in what they offer their customers.
Quality Wholesale Japanese Food Products Will Bring Customers
This has to do with the quality of foods offered in Japanese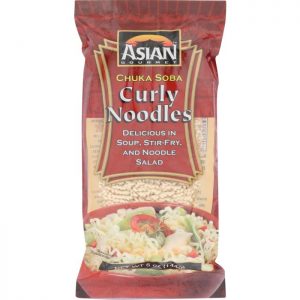 restaurants stateside. And the fact that Japanese food enthusiasts are very particular about the ingredients they use to create their dishes. This is good news for dropshippers interested in wholesale Japanese food.  Forming a relationship with a reputable Japanese food distributor can contribute to making you an authority on good Japanese food products.  It also creates loyalty for your business among consumers.
The growth of Japanese grocery stores in the U.S. has made it much easier for Japanese food connoisseurs to purchase authentic and quality Japanese food products. However, purchasing many of these goods online is far much more convenient. But before stocking up on Japanese products it's a good idea to make sure that you understand and know the kinds of foods that are popular in the U.S. And that are most likely to be prepared in kitchens across the country. This gives you a much better idea of what kinds of products to offer your consumers. They'll more than likely be the highest in demand.
Popular Japanese Dishes Cooked At Home
Let's take a look at some popular Japanese dishes made in homes stateside:
Sushi
Typically contains sticky rice held together with Japanese rice vinegar. The rice is shaped and topped with raw fish or whole cooked shrimp, fish roe, or vegetable.
Tempura
Seafood or vegetables dipped into a thin flour batter and deep-fried quickly. The quick frying method maximizes the flavor and nutritional value of the ingredients. Tempura is typically dipped in a ginger soy sauce.
Tonkatsu
Pork or chicken cutlets covered in Japanese bread crumbs and deep-fried. Typically served with a curry sauce over white rice.
Udon or Soba
Thick wheat noodles served in hot soups with many different ingredients or served cold.
Ramen
Yellow noodles served in a soup base along with pieces of meat and vegetables. Ramen has become very popular in the states in the recent decade.
Teriyaki
Probably the most popular method of Japanese cooking in the U.S. Teriyaki refers to the process of grilling chicken or beef in a sauce made from soy sauce and mirin. Teriyaki not only creates an incredible flavor for meats it's simple to make, hence its popularity.
 Quality Wholesale Japanese Food You Can Purchase at Greendropship
As an online retailer, you can easily provide quality Japanese food products for your customers. GreenDropShip offers a great line of wholesale Japanese food products and ingredients for Japanese food lovers.
Our website offers delectable sushi creations your sushi-loving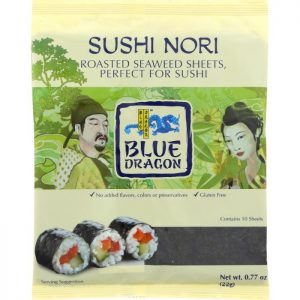 customers will love. Products like Blue Dragon roasted seaweed wrap for sushi is excellent for home and restaurant sushi-making. Help your Japanese food fans save a trip to the grocery store. This especially helpful if one lives somewhere that Japanese food products are not easily available. Other products that GreenDropship offers include:
Sushi Chef Panko Japanese Style Bread Flakes which is perfect for tonkatsu dishes and other Japanese favorites.
Wel Pac Sushi Ginger and Kikkoman Soy Sauce are both recognized brands and used in many Japanese food creations.
Here are some other quality Japanese food products that can be found on the GreenDropship website:
Japanese Food Market Share Continues To Expand
According to Nippon, Japanese restaurants have increased substantially in the U.S. and other countries over the last few decades. Japanese food has long enjoyed a healthy image with Americans (low-calorie yet highly nutritional). This makes providing quality products to consumers all the more important.
Along with Japanese restaurants growth is the interest in preparing favorite dishes at home. Ramen, sushi and other Japanese favorites are almost routine on American dinner tables. This is particularly evident in the West And East coasts.
This creates an excellent opportunity to offer quality Japanese food products on your website while expanding your customer base.
GreenDropShip offers a large inventory of quality wholesale Japanese food and ingredients. Our products are sure to impress any Japanese food lover. Check out our catalog today.