Wholesale Juice: How To Start A Profitable Juice Business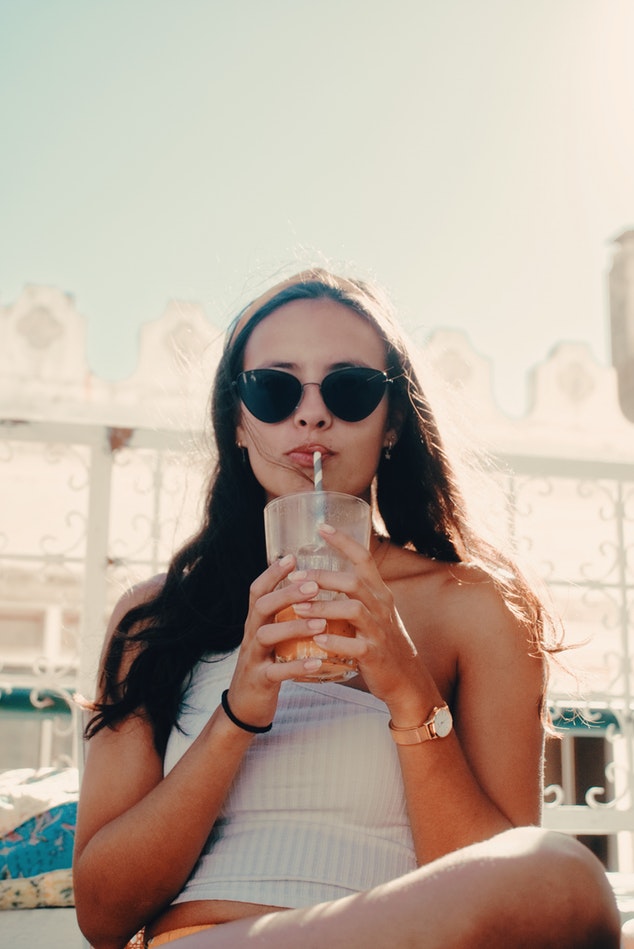 Juice is in vogue. For a long time "juice" was associated with breakfast and health. Then suddenly in the last decade juice became the "it" drink. Today, juice bars are almost as popular as coffee shops. But let's not confuse the juicing craze with wholesale juice that is made available by juice suppliers.
Juice bars on the other hand, are enjoying a huge popularity among consumers today. The organic food movement has much to do with the rise in demand for juices. People simply want to eat healthier and want to enjoy foods and beverages they know are good for them.
Choosing the right Wholesale Juice Supplier
Thing is, opening up a juice bar commands a huge investment. Time, money and risk, are what's required when talking about opening up a brick 'n' mortar operation. Thankfully, you can be quite successful starting your own juice business as an online retailer. However, it is essential to find the right wholesale juice distributor. There are different methods you can use to make sure you select a great supplier. Searching the Internet, attending trade shows or talking to brand manufacturers are some of the best ways to learn more about your options. You also have to make sure your wholesale distributor will help you attract the audience that you have in mind. If you want to sell juices to health-conscious consumers for instance, consider partnering with an organic juice distributor.
Health Benefits Of Juice
For this article, we're talking about good old fashioned pure juice from fruits and vegetables. Juices you can toss in the blender with other items for the juicing effect. Getting wholesale juice and then providing it for your customers online is much easier than the brick 'n' mortar route. Plus, you're providing a convenience by creating simple purchasing options for a quality yet highly popular product.
Fruit juice is good for you! It's well known that most adults should consume at least 1 ½ cups of fruit a day. But since most Americans don't eat fruit so often, they're actually getting their fruit from fruit juices. One cup of 100% fruit juice is equal to 1 cup of fruit.
The great thing is, fruit juices are full of minerals and vitamins that are important to good health. Here's a quick list of popular juices and the benefits they provide to your overall well-being. .
Orange Juice
Everyone knows orange juice is rich in vitamin C. The vitamin helps boost the immune system. It's also important for collagen production for skin. Not only is orange juice an excellent source of potassium, it contributes to bone health and actually reduces PMS symptoms.
Tomato Juice
Rich with the antioxidant lycopene, tomato juice helps protect the skin from sun damage. It also helps prevent types of cancer such as cervical and ovarian.
Pomegranate Juice
Pomegranate juice is full of antioxidants. This is great for overall health and disease prevention.
Tart Cherry Juice
Did you know tart cherry juice is great for drinking just before going to bed? The juice has one of the highest natural sources of melatonin, the hormone that helps you sleep. Tart cherry juice also helps muscles recover after a hard workout. But there's more. The juice has inflammatory properties that are strong. Some athletes claim that they no longer had to rely on anti-inflammatory medication after drinking the juice regularly.
And More Juice!
Grape Juice
Study after study has confirmed that grape juice is wonderful for the heart. A glass of Concord grape juice promotes healthy circulation and good heart health.
Cranberry Juice
Already famous for treating urinary tract infections, cranberry juice like pomegranate, is loaded with antioxidants. It's great for cataract prevention and macular degeneration. And surprise, it's an excellent source of vitamin E.
Prune Juice
Prune juice keeps you regular. It has a gentle laxative effect which is why the elderly love it. It's also a good source of potassium. It keeps blood pressure in check and it may reduce osteoporosis.
Grapefruit Juice
Grapefruit juice is so powerful it can change the way your body metabolizes certain drugs. Something to consider if you're on prescribed medication. Otherwise, the juice has long been fabled to help reduce weight while dieting. High in nutrients, the juice also acts as an aid to help prevent insulin resistance in diabetics.
Here are some of the juices you can sell online:
The Juice Business Is Booming
These juices are at the top of list among Americans. But by no means are they alone. With the juicer craze in full effect, organic mixed fruit and veggie juice drinks have taken the market by storm. As has pure vegetable juices. They're all excellent products to feature among juice items on your website.
Let's look at the market share numbers: Ready for success as an online juice reseller? According to Grand View Market Research, fruit and vegetable juices are expected to reach $257 billion dollars in sales by 2025. The increased consumption of fruit juices along with fruit and vegetable blends is what's driving the market. Setting up an online retail site for juice products should bring in good profits and a loyal base of consumers.
Check out our catalog for a variety of excellent organic fruit and vegetable juice products. Your business will depend on quality juices from a reputable distributor. GreenDropShip has the wholesale juice products that will support your business in growing fast.