Wholesale Cleaning Products: Natural Household Cleaners
Lately, you've been thinking about how to improve your online store. You already sell natural and organic food online, which provides you a cushy additional source of income.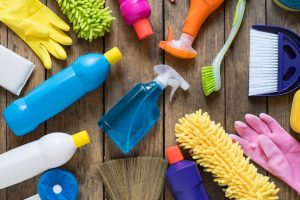 As a single mother with two kids to feed, you're trying to make your successful business even more profitable.
Having existing customers who already care about the ingredients in the products they buy is a good start. However, you are looking to increase your online sales.
After reading an article about natural cleaning products, you decided to do some research.
Now, you are looking for wholesale cleaning products that you can sell in your dropshipping store. Here are some natural household cleaning products that can boost your sales for this quarter.
Natural Surface and Glass Cleaners
Every household has surface and glass cleaners.
According to Stastica, 80% of Americans wash their windows during spring cleaning. This means that selling surface and glass cleaners can be a great opportunity to sell more products online.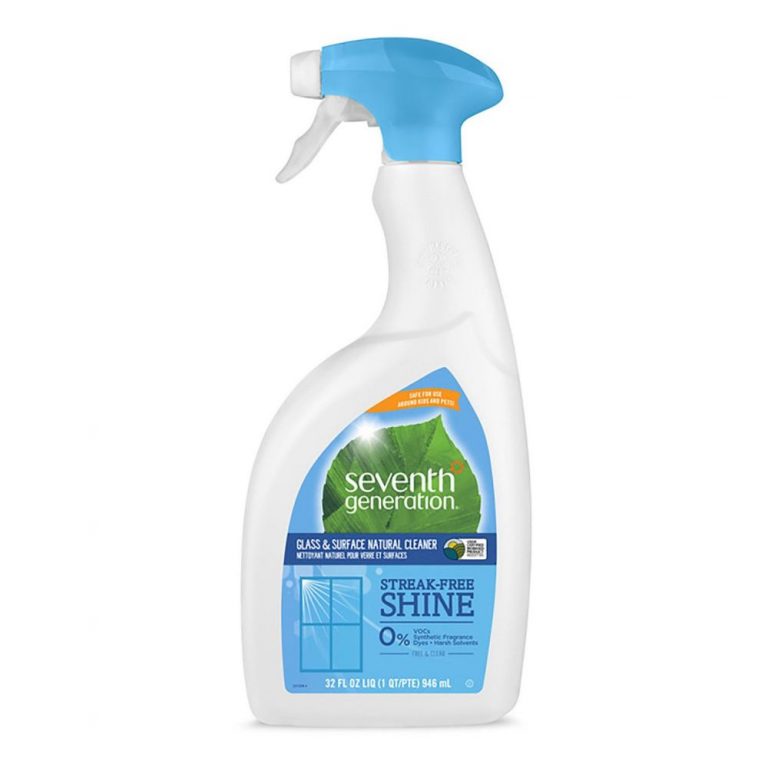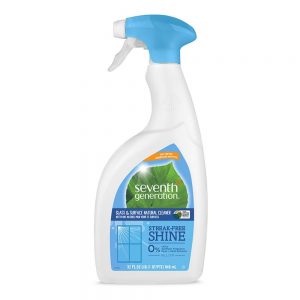 Seventh Generation offers great household cleaners that do not contain any synthetic chemicals.
Using ingredients derived from plants, this surface and glass cleaner doesn't have a nasty chemical smell. Most importantly, it cleans surfaces and windows without using dangerous chemicals.
Especially for customers who have children, this is a huge plus.
Earth Friendly has a great line of window cleaners that you can sell as well.
This is a great product because many of your customers are mindful of their health.
Selling products that don't use synthetic ingredients shouldn't take too much convincing.
Natural Toilet Bowl Cleaners
Many of your customers are already shopping for natural and organic foods. Why not offer another plant-based cleaning product to your website?
Seventh Generation makes a lot of great natural household cleaning products.
This natural toilet bowl cleaner doesn't use any harsh chemicals and doesn't give any harsh fumes.
With ingredients like balsam fir extract, lime oil, and Cyprus oil, your health-minded customers will feel comfortable buying this cleaning product.
It's great for getting out tough stains and best of all, it uses natural oils instead of synthetic fragrances.
Many of your customers are concerned about the environment. Since this product doesn't use any chlorine or synthetic dyes, your customers will be more likely to buy it.
Natural Degreasers
From cleaning microwaves to removing glue, your customers will love this product.
Fit Organic has a great organic degreaser that uses USDA certified organic ingredients. This concentrated spray bottle doesn't contain any unnatural ingredients and can be used on over 1,000 different surfaces.
Many customers do not want to use harmful chemicals on surfaces they use to make food. This is a great product that you can add to your store to increase profits.
Organic sunflower oil and grapefruit oil are ingredients your customers are already familiar with. This will make them more likely to buy the product over conventional degreaser.
This would be a great item to bundle together with the Seventh Generation natural surface and glass cleaner.
Natural Drain Cleaner

Conventional drain cleaners are notorious for containing chemicals that are dangerous for both the user and the environment.
That is why selling natural drain cleaners can be a great way to boost sales for your online natural and organic food store.
Sell Earth Friendly Natural Drain Opener to appeal to the customers who are looking for a safer alternative.
The enzyme-based solution cleans drains without the negative health aspects. This makes it a great product to add to your natural and organic online store.
While this might not be your best-selling cleaning product, it can be a great way to diversify your cleaning product line.
Unlike conventional drain cleaners, this product is safe to handle and removes tough buildup from drains and pipes. Learn more at greendropship.com
[contact-form-7 id="5741″ title="Front Page Subscribe"]