Wholesale Natural Hair Products to Make Money
Natural hair products are becoming more popular among American consumers. Shoppers are spending more time online looking for hair care products that contain ingredients they can trust.
According to a recent study, 33% of consumers say they always care about the ingredients that are in the beauty products they buy.
This means that consumers are looking online for hair cair products that have natural ingredients.
Since your online store already focuses on selling hair care products, this could be an excellent addition to the products you currently sell.
Many of your customers are women who take the time to look for high-quality hair care products online. As you might have figured, they don't want products that contain harmful ingredients.
Here are a few wholesale natural hair products that can bring your product line up to speed.
Sell Natural Shampoo
People care about the products they use in their hair.
Shampoo brands such as Giovanni Cosmetics use natural ingredients like avocado and olive oil. These are ingredients that your customers are familiar with and trust to use on their hair.
Nature's Gate also has natural shampoo products that contain natural ingredients like tea tree oil and sea buckthorn.
Dropshipping natural shampoo products is a great way to modernize your online hair care store.
Altogether, selling unnatural hair care products is outdated. Don't fall behind the trend.
Sell Natural Hair Conditioner
Selling natural conditioner is another great item to sell in your online hair care store. These are products that you can easily cross-sell with the natural shampoo products.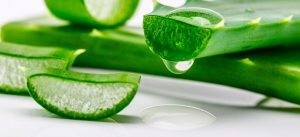 Additionally, Nature's Gate and Giovanni Cosmetics also have conditioner products that will complement their shampoos. You can bundle them together or sell them individually for even more flexibility.
With natural ingredients like aloe vera, macadamia oil, and tangerine, customers will feel confident buying conditioner from your online store.
To sum it all up, don't risk losing customers by selling unnatural conditioners. If you run an online hair care store, it might be a good idea to sell natural products. Selling products that are good for your customers is even better for your wallet.
Sell Natural Hair Color Products
Coloring hair commonly involves using a cocktail of chemicals that can harm your customer's hair. If you are selling synthetic hair dyes, it's time for a change.
As mentioned before, one-third of online shoppers always check product ingredients. Give them products with ingredients that they feel confident using.
NaturTint has great natural hair color products that you can dropship on your hair care store. Whether your customers are young or old, this product is sure to be a hit.
Comparatively, this plant-based natural hair coloring brand doesn't use any ammonia, resorcinol, or other unnatural ingredients.
In short, your customers will feel a lot more comfortable buying this brand.
It's time to modernize your store. After all, it would be contradictory to sell hair care products that are harmful to your customers. Looking for wholesale natural hair products doesn't have to be hard. Luckily, GreenDropShip has you covered.
For more natural products and helpful dropshipping advice, subscribe to the GreenDropShip newsletter!
[contact-form-7 id="5741″ title="Front Page Subscribe"]