Best Wholesale BBQ: Charcoal vs Wood Chips
The glorious wonders of an outdoor barbeque. The white tendrils of smoke, flames dancing beneath the grill. The mouth-watering aroma of sizzling meat on the grill. Put it all together and it can make you almost delirious with anticipation. Barbequing isn't just a great American past-time, it's an ingrained part of how Americans cook and eat. That's why starting your online business selling wholesale charcoal online is a great choice for extra income and increased profits.
Fact is, Americans love to barbecue. Possibly because of that consumers can get a bit picky about the products they use when they embark on one of their favorite outdoor activities. For instance, there are those who swear by charcoal demanding that charcoal suppliers keep them notified of their favorite brands. Yet there's a whole other school of grillers who insist wood chips without question provide the best flavor.
Which side are you?
The Wonders Of Wholesale Charcoal And Friends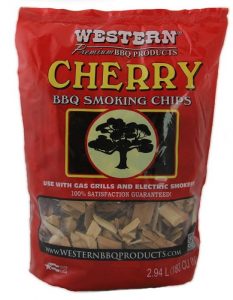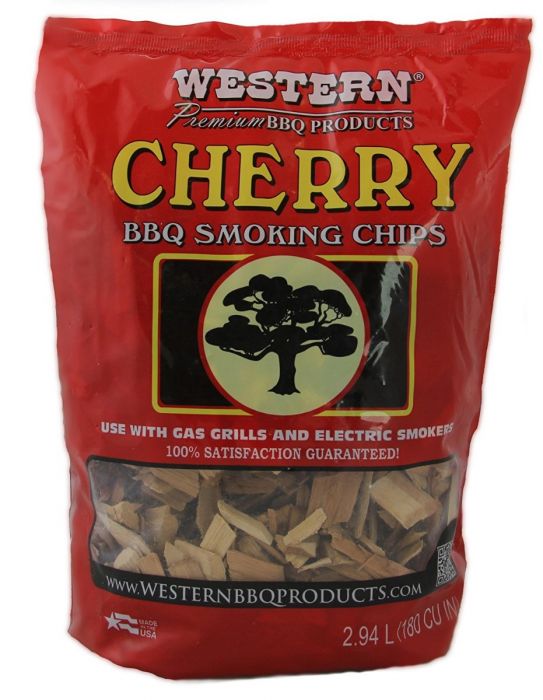 Before we get into the great debate of which is best-charcoal vs. wood chips, let's go into the different kinds of charcoal and wood chips, plus some history and why these products became the preferred choices to grill outdoor meat.
Kinds Of Wood Chip And Charcoal Products You'll Find On The Market
Believe it or not, there are several kinds of bbq charcoal that grillers can use to help satisfy their culinary appetites. Let's start with the most popular charcoal and wood chip products among charcoal suppliers and consumers and make our way through the list.
Charcoal briquettes:
Charcoal briquettes hold a special place in the hearts of many bbq chefs from backyard holiday celebrations and park picnics to high end restaurants and bbq take out spots. While barbequing has been an essential part of cooking for thousands of years, the charcoal briquette wasn't patented until 1897 by a man named Ellsworth B. A. Zoyer. But charcoal briquettes didn't take off as a popular grilling product until the 1920s when Henry Ford, opened up a store next to his Model T factory after he'd figured out a way to reuse wood scraps and sawdust for his car assembly lines. Using the waste he created charcoal briquettes for sale for grilling purposes along with other items. By the 1940s, barbecue grills and charcoal briquettes were a common feature in American backyards.
Today's charcoal briquettes are basically made up of components that include hardwood, char, coal, lime and starch.
Now here comes the fun part. There's actually different kinds of charcoal briquettes.
Traditional Charcoal Briquettes
Made from sawdust and scrap wood (usually soft woods),  charcoal briquettes  also contain coal dust and chemical binders and fillers which helps make them shapable—hence briquettes. Compressed into small pillow shapes, they're easier and convenient to store.
Here's the advantages to cooking with charcoal briquettes:
Burns quickly.
Smoke is more neutral.
Doesn't burn as hot as hardwood charcoal. About 700 degrees Fahrenheit.
Burns more evenly.
Hardwood Charcoal or Lump Coal
Not briquettes in the classic sense (shape-wise),  hardwood charcoal is made from a similar process as charcoal briquettes. The big difference in the main material is hardwood such as maple, oak, mesquite and hickory—-all of which doesn't contain resin like most softwoods.
Here's the advantages to cooking with hardwood charcoal:
Lights faster.
Burns really hot. Around 1,000 degrees fahrenheit.
Doesn't leave much ash in grill.
Delivers a pure wood-fire flavor to foods.
If hardwood coal is not completely burned after grilling you can use it again for another occasion.
Getting To Wood Chips
There are three different kinds of wood products that are on the market: wood chips, wood logs and wood planks. Surprisingly, one of the biggest differences of cooking usage between charcoal and wood chips is that wood chips are more preferred for smoking meats whereas coal is regularly used for grilling and cooking meats that require less time to barbeque.
Most popular wood chips (different smoky flavors):
Apple wood chips: delivers a smoky, apple flavor. Good to use for cooking chicken, ribs, pork, fish, game, lamb, turkey and even vegetable.
Cherry wood chips: offers a smoky cherry flavor. Perfect for chicken, ribs, pork, fish, game, lamb and turkey.
Pecan wood chip: gives you a smoky, pecan flavor. Excellent for chicken, ribs, pork, fish, lamb and turkey.
Mesquite chips: delivers a southwestern flavor to meat. Great with chicken, ribs, pork, fish, game and vegetables.
Should also add to this list that while not technically wood chips, hickory chunks are quite popular and excellent for smoking and grilling.
Wood Chips vs Charcoal
So what'll it be? Wood chips or charcoal? You'll find many charcoal bbq fans that swear by the product for the advantages they say it provides for outdoor cooking. For starters, it creates its own steam. When meat cooks, it tends to drip on the charcoal causing it to release steam which adds flavor to the food. Charcoal also sears meat, those dark outer strips found on meat during grilling that makes you want to take a big bite as soon as it's done.
Wood chip lovers however argue that charcoal is just plain messy. Using it regularly forces you to clean your grill often and because charcoal embers stay hot for a long time there is potential danger involved when grilling and after bbq chores. Morever, wood chip enthusiasts don't like the time it takes for charcoal to heat up and complain there is very little temperature control when using lump charcoal and briquettes.
Then there's lump coal also known as hardwood coal. Lump coal is the king of heat. It produces considerable more heat than charcoal briquettes. While lump coal is a bit more expensive. But some consumers swear by it when it comes to grilling steaks and burgers. You can use it to sear quickly without overcooking the interior of your meat.
So is cooking with wood chips better?
At least wood chip lovers think so. Wood chips add a flavor to food that is undeniable. However it's important to understand that it definitely matters the kind of wood chips you use. The ones listed above –cherry, apple and pecan each adds a very distinct flavor to foods. So depending what you're going after is what you want to choose in selecting the right wood chips.
Also, it's a good idea to be careful with over-smoking your meat with wood chips which is very common especially among novice grillers. While the smoky flavor can lend to incredible richness in taste and smell, you don't want to overdo it. Otherwise you'll end up with meat with your smoke and not the other way around. A general rule of thumb is to not smoke your food no more than half the time it takes to cook it.
Smoking the meat is more than just adding flavor. It's also about adding texture and hue. If you're really feeling adventurous, there's nothing wrong with mixing your wood chips. Some hickory, a little pecan, maybe a couple of handfuls of apple chips in the mix for a superb grilling experience. It's like blending spices. But instead, you're blending wood chips.
While wood chips tend to produce more smoke when grilling and can be even more dangerous to use, all bbq enthusiasts agree that using wood chips is a top option when deciding to bbq.
Selling Wholesale Charcoal Online
According to PS Market Research, charcoal sales was at about $5,813.2 million in 2017, and has grown annually at 2.0% since then with an overall revenue of $1 billion in the U.S.
Here's some interesting facts:
Seven in 10 U.S. adults own a grill or smoker, and in Canada, ownership is 8 in 10.
More than a third (35%) of U.S. adults plan to purchase a new grill or smoker in 2017.
Gas is the most popular grill type (64%), followed by charcoal (44%), then electric (9%).
Wood pellet grill ownership is currently 3%, but 11% of the prospective buyers plan to purchase one in the coming year.
Adding fireplaces and heaters to outdoor kitchens (1 in 10 consumers) is a growing trend.
56% of grills were purchased as replacements, while 29% were first time purchases.
The majority of consumers (83%) have three or more accessories, indicating that consumers have invested in ways to customize their grilling experiences.
While gas grilling may be the most popular grill type, barbecue coal grillers make up a whooping 44% with sales growing year over year. This positions the enterprising charcoal supplier to take advantage of the growing charcoal market share by offering products online. The U.S. is the world's third largest market for bbq charcoal and wood chips. Charcoal is the primary fuel in barbecue cooking at barbecue restaurants. The expansion of bbq restaurants over the last few years across the U.S., has contributed to sales increases annually. Popularity with organic charcoal is on the rise as well as consumers expand their use of eco-friendly products.
Dropshipping: The Easiest Method To Sell Wood Chip And Charcoal Products Online
Dropshipping serves as a simple order fulfillment process which allows online retailers to sell products without upfront purchase of inventory. It doesn't matter where you. Whether you're in the U.S. or any other part of the world, you can dropship charcoal products from the U.S., easily. All you have to do is sign up for membership with a reputable dropshipping supplier and start making extra income as a side business. Best of all, startup costs are very low and there's never an issue of inventory risk. Work full time? No problem. You can still start your own dropship business and keep your current job. Get fast and reliable shipping with no minimum order requirement. Join GreenDropShip today.