Guide to Buying Wholesale Cleaning Supplies
Everyone likes a spotless house, especially if they have a home full of kids. But it can seem like a neverending battle to get it truly clean. But if you have the right products at your disposal, it can go like a breeze. As a result, lots of consumers are turning to online stores to get the cleaning supplies they need. As an online retailer, you'll need to know where you can buy these wholesale cleaning supplies to keep your e-commerce store fully stocked.
How To Find Wholesale Cleaning Supplies?
We've already written about how to sell cleaning supplies from home, so be sure you look over that post. Let's assume that now you've already made the decision. Now you'll just have to find the wholesale cleaning supplies. So let's go over some important tips that you'll need to know, including which e-commerce retail model will work best:
1) Buying Cleaning Products In Bulk
More and more consumers are preferring to buy essentials from home. A growing number of people consider trips to brick-and-mortar stores to be reserved for browsing at items like clothes or books. Essentials like food or cleaning supplies can be just as easily purchased from home.
If you find a supplier for wholesale cleaning supplies, then you can order in bulk. In these cases, however, you are responsible for storing the inventory. This means that there will be additional warehouse costs on top of your regular operational costs. Luckily, cleaning supplies don't take up a lot of room and aren't terribly heavy, but this is still an additional cost.
The best thing about selling cleaning supplies online is that they're a necessity. They're not considered to be a luxury and they're something that is used on a regular basis. That means customers will have to come back and stock up on their favorite cleaning products.
2) Use Wholesaler Directories
You'll need to find a supplier for your wholesale cleaning supplies. First of all, you can always contact the manufacturer, they should have a list of approved wholesalers and suppliers.
If you're not sure what brands you want to carry just yet, then you can also use a supplier directory. These are lists of wholesalers and dropshipping suppliers. There is no directory that specializes exclusively in cleaning supplies, but here are a few that have sections on suppliers for wholesale cleaning supplies:
All of these directories are free, but none of them specialize in suppliers or wholesalers of cleaning supplies. That means you'll have to sift through a huge list, making the process of finding wholesale cleaning supplies a little more challenging.
3) Choose GreenDropShip As Your Cleaning Supplies Wholesaler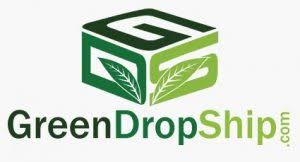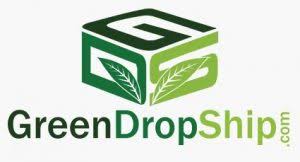 If you're looking to hit the ground running and start selling right away, then you could choose GreenDropShip as your premium wholesaler and dropshipping supplier. We specialize in natural and organic products, including wholesale cleaning supplies. If you're looking to tap into the online market for more eco-friendly and less toxic cleaning products, then we have the most extensive selection. We carry the most widely known brands for just about every cleaning task you could think of.
Our members can use us as a wholesaler or a dropshipping supplier. That means you can test a new product out using dropshipping and, if it sells well, you can then contact us to buy in bulk. Of course, you'll then be responsible for storage and shipping. This means you'll have to familiarize yourself with the best practices depending on the ingredients in the cleaning product.
4) Storing and Shipping Cleaning Supplies
The process of storing and shipping cleaning supplies presents some unique challenges. Obviously, they're not perishable like groceries, but you still have to be aware of best practices. If you decide to dropship, then your dropshipping supplier will oversee these logistics. But if you decide to buy in bulk, then you'll be responsible for this part of the process.
Natural cleaning supplies usually have fewer toxic chemicals than conventional cleaners. However, they may still contain alcohol or flammable liquids, which means that you have to be very careful when storing and/or shipping them. For instance, they have to be kept in a dark, cool warehouse. Additionally, many natural cleaning supplies contain temperature- and light-sensitive essential oils or plant ingredients and improper storage may turn them cloudy. This doesn't necessarily mean that they become ineffective, but your customers will almost certainly return it.
Plus, if you're handling the packing and shipping, then it's important to know the regulations for the various carriers. For instance, be sure you check out the guidelines for UPS and Fed-Ex. They both require rigid packaging and intact flaps on the box as well as "performance packaging". This means that they need to have extra padding and absorbent materials.
Finally, the United States Postal Service has similar rules as well as limitations on how you can ship certain cleaning products. If they're an aerosol product, then no air shipping is allowed, meaning that you have to choose either USPS Retail Ground, Parcel Select, or Parcel Select Lightweight.
All of these guidelines depend on the ingredients in the cleaning supplies, so they may not necessarily apply to every natural cleaning product. Be sure you check the ingredient list and then follow the rules of each shipping carrier.
Best Wholesale Cleaning Supplies
GreenDropShip has a huge selection of natural cleaning supplies. This means that our items are less harsh and more environmentally sustainable than more conventional cleaning products. However, they're just as effective at cleaning and disinfecting. In fact, natural cleaning supplies are becoming increasingly popular with online shoppers.
We'll be using a tool called SEMRush to look at the search interest for cleaning supply brand names. Basically, this tool just shows how many monthly searches there are on Google for a given keyword or keyphrase. It's a really effective way of gauging general consumer interest in a given product or brand. Plus, most of the products we'll be listing are certified Amazon's Choice, meaning that Amazon has chosen them for their exceptional quality and competitive price.
Finally, our product descriptions include the various ingredients in each product, so your customers will know exactly what they're buying and what they'll be using to clean their homes. This is a strong selling point since consumers looking for natural cleaning supplies will be more health-c0nscientious and concerned about the environment.
That being said, let's take a look at some of our top products:
Top Wholesale Laundry Detergent
GreenDropShip has an amazing selection of natural laundry detergents, all of which are specially formulated to be tough on stains but gentle on your clothes and the environment:
Mrs. Meyers Clean Day Laundry Detergent
Mrs. Meyer's is one of the premier names in the natural cleaning supplies game. This Clean Day Laundry Detergent is gentle on fabric but powerful on dirt and grime. It's made with natural essential oils so it cleans and freshens clothes without the use of harsh additives like phosphates. This is a hard-working cleaner that will get the job done every time!
Let's take a closer look at the product:
Made from plant-derived sources
HE-compatible and concentrated for 64 loads
Eco-friendly
Made in the USA
GreenDropShip offers two scents: Geranium and Basil
Average rating of 4.6 stars on Amazon
Certified Amazon's Choice
GreenDropShip wholesale price: $12.59
Average Amazon retail price: $15.99
Finally, let's take a look at the search interest in the Mrs. Meyers brand:

As you can see from the SEMRush data, there are nearly 50,000 monthly Google searches.
Earth Friendly (ECOS) Laundry Detergent
The Earth Friendly brand, also known as ECOS, is popular with consumers. GreenDropShip offers several varieties, including the Free & Clear Laundry Detergent that's fragrance-free. All ECOS laundry detergents are free of dyes, formaldehyde, phosphates, dioxane, and other harmful ingredients used in most conventional detergents. Our plant-derived science is inspired by a desire to preserve your clothes, our environment, and your family's health as long as possible.
Let's take a look at the product details:
Hypoallergenic and great for colors, whites, and all fabrics
HE-compatible and highly efficient
GreenDropShip also offers Magnolia & Lily and Lemongrass scents
Average rating of 4.6 stars on Amazon
Certified Amazon's Choice
GreenDropShip wholesale price: $9.52
Average Amazon retail price: $12.99
Let's also take a look at the monthly Google searches for the ECOS brand:

Based on the SEMRush data, there are 6,600 searches every month for Ecos Laundry Detergent.
Top Wholesale Dish Soap
No one likes to have dirty dishes in the sink, so offer your customers these natural cleaning supplies to cut through the grease and grime.
Earth Friendly (ECOS) Dishmate
Earth Friendly (ECOS) promises to make green cleaning a reality for all by using sustainable practices that protect people and the planet. By formulating products from the goodness of plants in facilities powered by 100% renewable energy, we empower a natural clean at a price you can afford. The Dishmate series can cut through any mess that builds on dirty dishes.
Here are some other product details:
100% natural
Tough on grease and grime but gentle on the hands
Biodegradable
Hypoallergenic
Free of harsh additives
GreenDropShip offers multiple scents, including Apricot, Grapefruit, Bamboo Lemon, Liquid Almond, and Free & Clear (no scent)
Almost 2,000 reviews on Amazon
Average rating of 4.4 stars on Amazon
Certified Amazon's Choice
GreenDropShip wholesale price: $2.54
Average Amazon retail price: $3.99
Mrs. Meyers Liquid Clean Day Dish Soap
Mrs. Meyer's Clean Day Dish Soap is rich and thick. It can make grease disappear like nobody's business. This concentrated liquid dish formula for hand washing dishes and pots and pans includes Soap Bark Extract, another ingredient from the garden that is one of nature's best degreasers. All you need is a squirt or two and you're on your way!
Let's take a closer look at the product:
Ingredients are at least 97% naturally derived
Harnesses the power of plants to cut through grease
GreenDropShip has multiple scents, including Lavender, Rosemary, Basil, and Lemon Verbena
Almost 4,400 reviews on Amazon
Near perfect rating of 4.8 stars
Certified Amazon's Choice
GreenDropShip wholesale price: $3.42
Average Amazon retail price: $4.50
Top Wholesale Cleaning Supplies
Finally, let's take a look at some general cleaning supplies from GreenDropShip:
Carbona Stain Devils
Stains can be a real pain. They can ruin clothes, furniture, carpeting, or upholstery. That's why natural cleaning company Carbona has developed its Stain Devils line of stain removers. These are specially formulated to fight off the toughest, darkest, and ugliest stains without the use of harsh or unsustainable ingredients.
GreenDropShip offers four special formulas:
Fat and Cooking Oil (#5) – Takes care of fat-based stains, including butter, margarine, pesto, cooking oil, grease, lard, olive oil, carbon, and toner.
Grass, Dirt, and Makeup (#6) – Removes clay, dirt, food coloring, lipstick, makeup, mascara, grass, pollen, mud, rouge, and toothpaste.
Coffee, Tea, Wine, and Juice (#8) – Takes care of baby food, maple syrup, mold/mildew, fruits/fruit juice, coffee, soda, jams/jellies, iodine, nicotine, perfume, self-tanner, red wine, vegetables, and bodily fluids.
Rust and Perspiration (#9) – Removes sweat stains, deodorant marks, and rust from both fabrics and hard surfaces.
Let's look at some product details:
Near perfect rating of 4.8 stars on Amazon
Certified Amazon's Choice
GreenDropShip wholesale price: $2.52
Average Amazon retail price: $4.99
Finally, let's take a look at the search volume data:

Based on the SEMRush tool, we can see that there are nearly 2,000 monthly Google searches.
Better Life Whatever! All-Purpose Cleaner
GreenDropShip is proud to offer wholesale cleaning products from the Better Life brand. These have been specially formulated to fight dirt, grime, and germs on just about any surface and in any room of the house. But instead of using harsh and toxic additives, Better Life has harnessed the natural power of plants to deliver effective cleaners that are not only gentle on the environment, but you and your loved ones. The Whatever! All-Purpose Cleaner is their flagship product, designed to clean countertops, sinks, toilets, walls, appliances, floors, tables, chairs, showers, tubs, and baseboards.
If you're looking for natural cleaning products that specialize in certain areas of the house, then be sure to check out the other Better Life cleaning products at GreenDropShip. These include Citrus Mint Floor Cleaner, Toilet Bowl Cleaner, Oaky-Dokey Wood Polish, Granite & Stone Cleaner, Stain & Odor Eliminator, Kitchen & Bath Scrubber, and Stainless Steel Polish.
Let's take a closer look at the product:
100% natural, non-toxic, and biodegradable
Safe around kids, pets, and the planet
Made in the USA with solar energy
Average rating of 4.6 stars on Amazon
Certified Amazon's Choice
GreenDropShip wholesale price: Between $4.05 and $4.67 (for all listed products)
Average Amazon retail price: $6.99
Finally, let's take a look at some search volume data: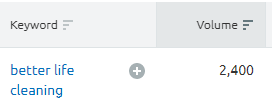 As you can see from the SEMRush data, there are 2,400 monthly Google searches for Better Life Cleaning.
Join GreenDropShip and become a member! You can find all these wholesale cleaning supplies in our inventory, not to mention 20,000 natural and organic products. This includes home supplies, groceries, vitamins, supplements, beauty, body care, and aromatherapy. Most of our premium goods are made in the USA, so come check our wholesale prices and start selling today!