In our series of articles featuring essential oils for online retailers, it is time to turn our spotlight towards Aura Cacia's Love Potion blend. In this article, you can also learn more about reselling organic essential oils wholesale, which can be a great way to make some extra income from home.
---
Check out my previous article for more details on organic essential oils wholesale.
---
Aura Cacia's Love Potion Blend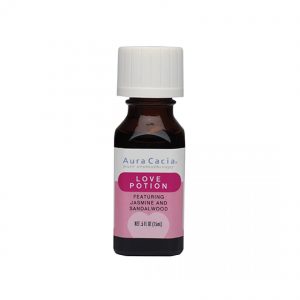 Aura Cacia's Love Potion essential oil blend includes seven different single essential oils. They come together to create a spicy but sweet aroma to set the mood in the bedroom. This blend features Sandalwood, Jasmine, Lemon, Cardamom Seed, Patchouli, Ylang Ylang, Vetiver essential oils, which come together to create the perfect atmosphere for the most romantic nights.
What's Inside Aura Cacia's Love Potion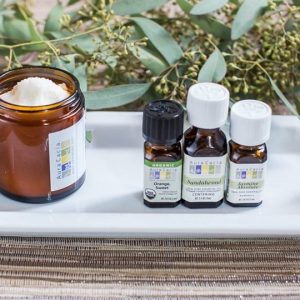 Now, let's take a look at each essential oil in this blend to see what the bring to the table. To learn more about each essential oil, you can simply click on the headings below.
Sandalwood oil comes from steam distillation of the ground woods of the Indian Sandalwood tree (Santalum album) or Australian Sandalwood tree (Santalum spicatum). It has a sweet and woodsy scent. Sandalwood oil works to raise our spirit, so to speak, by enhancing our mood.
Jasmine is a very popular flower, whose beauty and scent inspired people from the beginning of history. Its essential oil is obtained by the solvent extraction of Jasmine flower (Jasminum officinale). Jasmine essential oil is the perfect essential oil to use in this blend. This is because jasmine oil is famous for its pleasant aroma, which brings couples closer. It also works like a natural aphrodisiac, increasing libido with inhalation.
Lemon oil comes from the peels of unripe lemon using the cold press method. It comes with certain health benefits and it is full of antioxidants. It has a sharp and refreshing scent. When it comes to aromatherapy, lemon essential oil can boost your mood and reduce your stress levels.
Cardamom seed essential oil comes from the steam distillation of the comminuted cardamom seeds. The oil is a colorless to pale yellow. Inhaling this essential oil provides mental clarity and increased concentration.
This essential oil comes from the steam distillation of the dried Patchouli plant, which belongs to the mint family. Patchouli oil soothes our nerves, reduces stress and anxiety when we inhale it or diffuse it.
Quite popular during the 60s and 70s,  patchouli oil has long been associated with "mystic oriental culture" as well as the Bohemian lifestyle. If it helped them make love and not war, it will also help you set the mood for your own love-making today.
Ylang ylang essential oil comes from the steam distillations of the Cananga tree flowers, which are, in fact, called Ylang Ylang. This essential oil has an intensely floral aromatic scent. Aura Cacia includes this essential oil in this blend because it is uplifting and exhilarating. Inhaling this essential oil boosts your mood while it also energizes your body.
Vetiver essential oil is extracted from the plant`s roots with steam distillation method. This essential oil has a calming effect on people. When you inhale it, it relaxes your body and reduces stress. For this reason, it makes sense that Aura Cacia included this essential oil to their Love Potion blend. It'll help you establish a stress-free bedroom environment to avoid nervousness.
Dropshipping Method for Reselling Organic Essential Oils Wholesale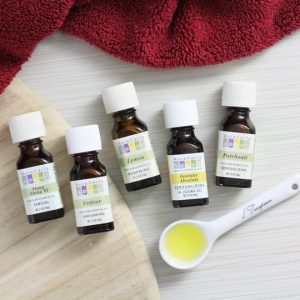 Dropshipping is an order fulfillment method that allows online retailers to resell products without keeping an inventory. Once you sign up for a membership with a dropshipping wholesaler, you can list the products in their inventory on Amazon, eBay or elsewhere.
Once you receive an order, your supplier will prepare and ship the order directly to your customer. Thanks to blind shipping method, your customer will only see your information on the package. So, they will never know about the supplier.
With this method, the retailer can buy beauty products at real wholesale prices.  Then, they can re-sell them at much higher retail prices.
---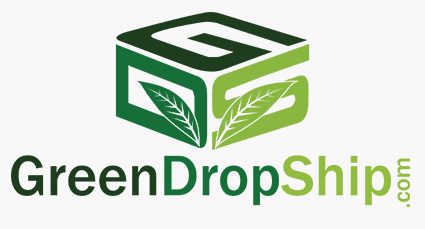 Greendropship.com is a supplier of 20.000 natural, organic, specialty products. We offer pure quality Aura Cacia essential oils at real wholesale prices. As a member of greendropship.com, you can take advantage of our fast shipping. We make sure that your customers receive the order within 3-5 days wherever they are in the United States. We also provide our members with blind shipping, up-to-date inventory data, and high-resolution images.
Aura Cacia produces %100 pure essential oils that your customers will love. Learn more about drop shipping or join us if you are ready to sell Aura Cacia essential oils at true wholesale prices.