Selling Coffee Online: Your Complete Guide
There's no better way to start the day than with a nice, hot cup of joe. According to the National Coffee Association, 64% of American adults currently consume coffee literally EVERY SINGLE DAY. It's probably stellar stats like this that got you thinking about selling coffee online in the first place.
To that point, coffee is the second most consumed beverage worldwide, with daily global consumption estimated at 2.25 billion cups. And the United States is the biggest coffee lover in the world. According to statistics, we consume more coffee than any other country on the planet.
"Coffee, the favorite drink of the civilized world."

– Thomas Jefferson –
That's a whole lot of java! And where's there's demand like that, there's a great business opportunity for savvy entrepreneurs who can carve out a niche and get a piece of the action.
If you're thinking about selling coffee online, you've come to the right place. We'll guide you through the process and share tips for everything from choosing a supplier, to what types of coffee products to offer and how best market them. Let's get started!
How To Sell Coffee Online
The majority of coffee drinkers brew coffee at home. Which means there's a big group of consumers out there looking for a convenient and reliable way to buy coffee from the comfort of their couch. Your online store could be that solution!
If you haven't already set up an ecommerce store, that's okay. We can help with that too. Check out our complete guide for how to start an online store.
We cover everything; from analyzing the marketplace, to legal requirements, choosing an ecommerce platform, branding, marketing, tracking analytics, and more. It's a step-by-step checklist of what you need to do to get your online store up and running.
Once you're set up online, and you know you want to carry coffee products in your ecommerce store – the real question becomes,"How do I start selling them?"
There's more than one way to sell wholesale coffee online. As an entrepreneur, you'll need to determine which method works best for your business.
Let's go over the three (3) most common retail models for coffee product resellers; bulk buying, Fulfillment by Amazon, and our favorite – dropshipping.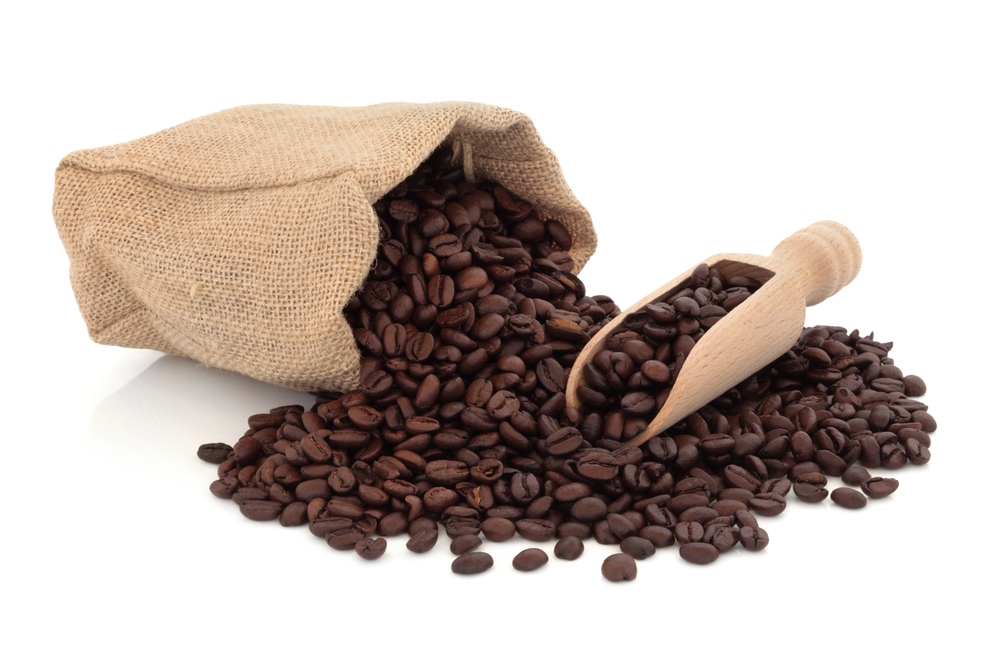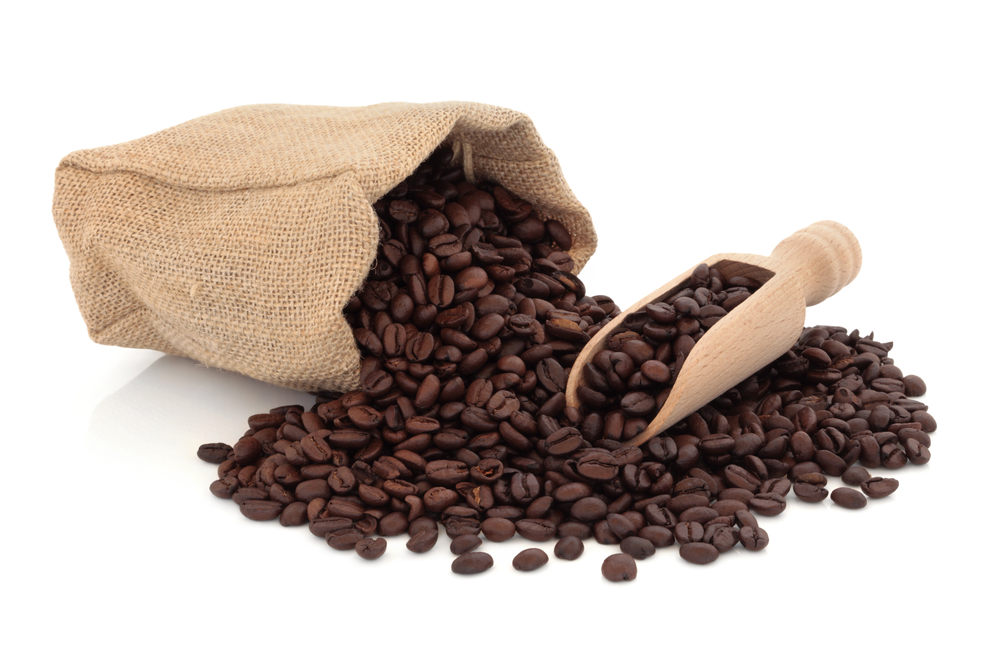 Buying Coffee In Bulk For Resale
With this model, you pay wholesale prices for a large volume of coffee products. And since you're buying in large quantities, you might be able to negotiate a better wholesale price with your supplier.
However, you're then responsible for storing, packing, and shipping the orders to your customers. Which means you'll need to have access to warehouse or storage space, as well as the resources required for shipping and handling.
And some coffee products (particularly premixed varieties) are temperature sensitive and require refrigeration. So when you think about where and how to store them, you'll need to factor temperature into the equation.
Fulfillment By Amazon (FBA)
Another option used by some online business owners is Fulfillment by Amazon (FBA).
With FBA, you pay Amazon to store and ship your inventory from one of their fulfillment centers. If a customer buys a product from your online store, Amazon will pull, pack, and ship the item on your behalf.
Many online sellers who use FBA actually own the inventory they sell via Amazon. If you wanted to roast, package, and distribute your own coffee beans, for example, this might be a way to do that. Or you could buy products in bulk from a wholesale coffee supplier like GreenDropShip, who will then prep the products and send them to Amazon's fulfillment centers.
The benefit of FBA is you're able to tap into Amazon's brand recognition, quality service and huge customer base.
One potential drawback, however, is that keeping track of inventory can be tricky. And you have to pay based on how much inventory Amazon stores for you, as well as for how long they store it.
This means in order to be successful with FBA, you need a good understanding of sales volumes and forecasts so you're able to keep just the right amount of inventory on hand to maintain a profit.
Dropshipping
And finally, there's dropshipping. We believe there's no easier way to resell coffee products from home.
Think about it, where else are you going to find a online business model that enables you to start selling with:
Little to no startup costs
Not dealing with inventory or warehousing
No shipping or handling
With dropshipping, the seller (that's you!) won't have to deal with the hassle of storing or handling any inventory. Your supplier maintains the coffee products for you and then ships the orders to your final customers. How easy is that?
Yup, you read that right. You don't have to worry about buying a space to store products or risk your capital to front-load inventory. You can start this business with almost no cash upfront.
Basically, you get to focus your time and energy on what you do best, marketing to attract the right niche customers to your website. Then let a reputable dropshipping supplier, like GreenDropShip, handle the rest for you.
We'll ship products directly to your buyers, and you pocket the difference between the wholesale coffee price and the amount you sold it for. That's money in the bank with every online sale!
Plus, you can use an e-commerce platform like Shopify, WooCommerce, or Amazon/eBay to quickly and easily create an online store. And if you partner with a supplier like GreenDropShip, you can easily integrate product feeds with whichever platform you choose.
In fact, setting up any kind of food and beverage dropshipping store at GreenDropShip is easy! And GreenDropShip gives you the ability to use any one of the 3 retail models above. We even offer Amazon FBA prep services at no extra cost to our members.
Finally, we also have a Shopify dropshipping app that makes it easier than ever to add products to your online store!
Starting A Successful Online Coffee Business
Once you've set up your ecommerce store, decided on a retail model and chosen your supplier, it's time to get down to the nitty gritty of actually selling coffee online.
Sure there are a lot of coffee drinkers out there looking to buy, but that also means there's a lot of entrepreneurs out there selling coffee. How will you position your store to stand out from the crowd?
With any high-demand competitive product, consumers tend to go off branding and marketing cues when deciding whether or not to buy. Which means your messaging needs to be laser-focused on the right group of people who want/need whatever it is you're selling.
In other words, you need to identify your niche. Then build your online coffee business to cater to that unique audience.
Find Your Niche
Niche markets are segments of larger markets that have unique needs or preferences that might be underserved. You can take any big market, like coffee drinkers, and divide it into smaller niche segments by variables like lifestyle, values, shared interests, location, etc..
So for example, instead of focusing on just anyone who drinks coffee, you want to drill that down to a specific group of coffee drinkers to whom you can offer a unique experience. For example, eco-conscious coffee drinkers who care about fair trade and sustainability, or tired moms that care about caffeine and convenience.
Niche segments are the path to success for an ecommerce business. That's because you're offering carefully curated products to a highly-engaged and converting audience. Plus catering to a niche can give you a competitive edge, and help your brand stand out from all the noise.
Finding a niche market can be tricky. Start by looking at your own skills, hobbies, and interests – then ask yourself questions about the needs of your potential customers.
Who is my ideal customer?
What are their specific needs and pain points?
Can I solve a problem for them?
Am I able to offer them a unique experience in some way?
Then do the research! Check out the size of your target niche market, look at the competition, and see what people are searching for online. Tools like Keyword Planner, Ahrefs and Semrush can help you understand the data behind Google searches. You can also use free tools like Answer the Public or Ubersuggest to find information about people's search queries.
If the search volume for your target niche is high enough, you could definitely be onto something!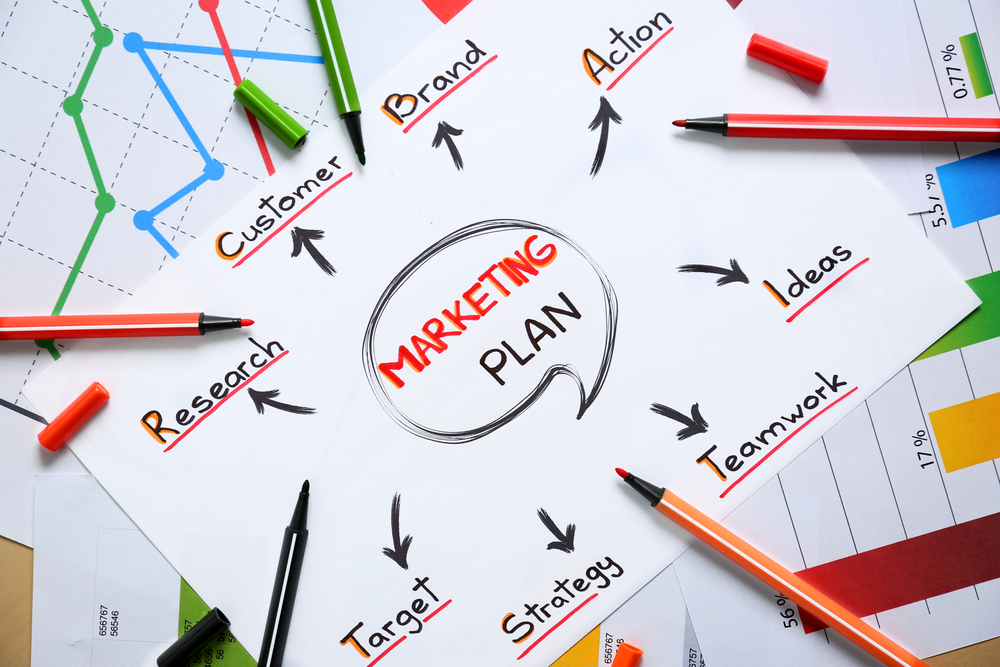 Marketing Tips For Selling Coffee Online
Once you've identified your niche market, it's time to think about what type of customer(s) are in that niche and how you can reach them.
In other words, it's time to put together a killer marketing strategy for selling coffee online. Here are three (3) helpful tips to get you started.
1. Know Your Target Audience
Before you can even begin selling coffee online, you need to identify and understand your target audience. Choosing a niche is step one, but then it's important to take a deeper dive to really understand who your ideal shoppers are.
By learning more about what makes these people tick, you can laser-focus your marketing strategy and product offerings to precisely meet their needs. That's how you build a fan base and get repeat customers!
Remember, success isn't about what you like, it's about understanding what your audience loves. To truly know your customer, you want to consider both demographic information and psychographic details.
Demographic information includes things like; age, gender, location, income level, and occupation. Psychographic traits are things like; hobbies, values, lifestyle, needs, and behaviors.
So as an example, if your niche market is coffee-drinking moms, you might identify a couple of different audiences within that niche – such as stay-at-home moms versus working moms. And these different audiences can have different needs, and therefore require different marketing messages.
2. Apply SEO Tactics
On any given day, people conduct more than 2.2 million searches on Google alone. Showing up on the front page of Google can be the deciding factor between a business that's succeeding, and one that's not.
What do we mean when we say SEO tactics? You've probably heard the term "search engine optimization" before… but what exactly is it you're supposed to optimize?
Is it the content? The design? The images? Or maybe the links? The answer to all of these questions is YES. If you want to be found, you need to optimize the whole user experience on the site.
Basically, SEO is the art of ranking high organically in a search engine, or in other words ranking in the unpaid section. It means optimizing your content so that Google will show your page as a top result for certain keywords.
There are two parts to creating an effective SEO strategy; identifying the right keywords for your business, and optimizing your website to rank for them. To rank you want to include keywords in:
Meta titles and meta descriptions
Page URLs
Product titles and descriptions
Website copy
Image alt-tags
Blog posts
You can use a keyword tool, like Google's Keyword Planner, MOZ, Clearscope or Ahrefs to help you create fully optimized copy for your website. And be sure to monitor your SEO performance over time using Google Analytics. This will let you know what is and isn't working, so you can tweak your SEO strategy as needed.
3. Use Storytelling
Another extremely effective marketing strategy is storytelling. Need proof? Studies have shown that humans are 22 times more likely to remember a fact when it has been wrapped in a story.
How can you tap into the awesome power of storytelling marketing? Storytelling means using a narrative to communicate a message. The goal is to make your reader FEEL something, to inspire them emotionally to buy your product.
Storytelling can help your customers understand why they should care about the coffee you're selling. It works to build trust, and to humanize your brand.
Think about the story behind the coffee you offer. What makes it interesting or special?
Is it the unique flavors that only come from one specific region in the world? Could it be how the company works to support local farmers and sustainable farming practices? Or maybe it's a special roasting profile unique to a particular brand?
When selling coffee online it's important to remember that people relate emotionally to stories. And feelings are what drive shoppers to buy.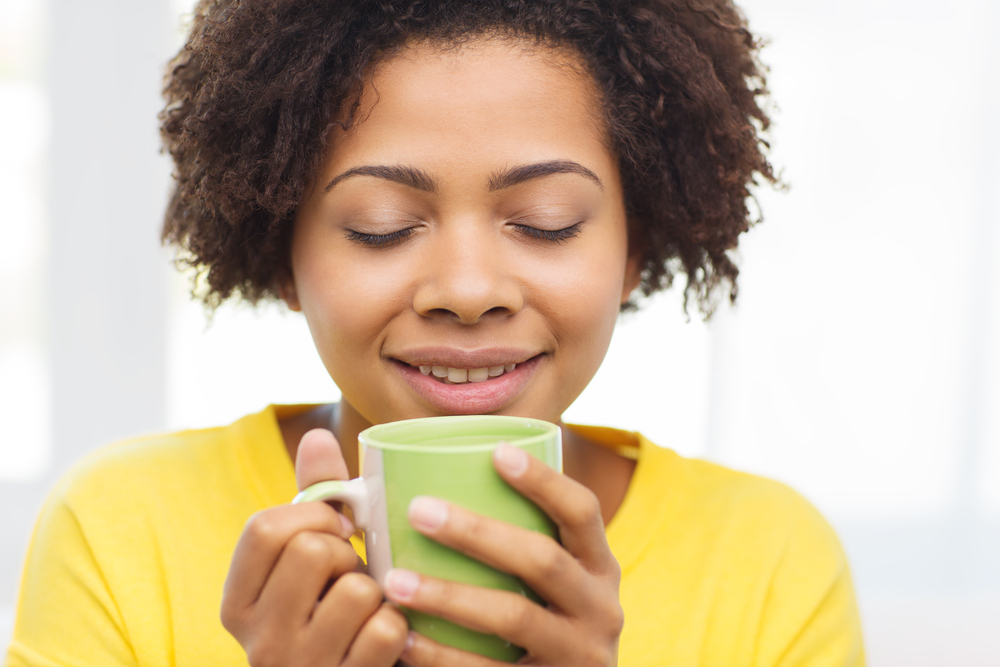 What Type Of Coffee Products Should I Sell Online?
Once you know your niche and target audience, you can determine what type of wholesale coffee products will best suit their needs.
Which features would my audience care about? What benefits would make their life better? Then look for brands that can solve those issues for your customers.
Before you actually start selling coffee online, it's also a smart idea to do a little market research. What brands are popular? What coffee trends are happening now? What are my competitors doing, and how can I offer a better experience?
The answers to these questions will guide you in making inventory selections. Look at what products your wholesale coffee supplier offers, and see what aligns with your audience.
GreenDropShip offers over 1,500 coffee products including whole bean and ground coffee, organic, decaf, coffee pods, cold brews, specialty roasts, and more. Be sure to check out our full online catalog to learn more. We've got a selection of top quality items that we know your target audience will love!
Here are four (4) popular wholesale coffee options to consider adding to your online store.
1. Organic And Fair Trade Coffee
If you're targeting customers in lifestyle niches such as health conscience, eco-friendly, green living, or socially conscious – you're going to want to include organic and fair-trade coffee options in your online store.
Organic coffees appeal to consumers concerned with health or environmental issues. Organic beans are harvested without the use of potentially harmful chemicals and pesticides. This produces coffee with higher levels of antioxidants and less toxins.
Organic coffee is also grown in the shade of forest canopies. This means in addition to not using chemicals in the soil, there's no need to clear forests to grow these beans. Basically you're looking at a product that's better for both your body, and the planet.
Fair trade coffee appeals to both environmentalists and social activists as the designation means the farmers growing the beans were paid a fair price. This is not only ethical, it also allows the farmers to practice more sustainable farming practices.
Some popular organic and fair trade coffee brands to consider include Kicking Horse, Organic Coffee Co., Growers Alliance, and Ethical Bean.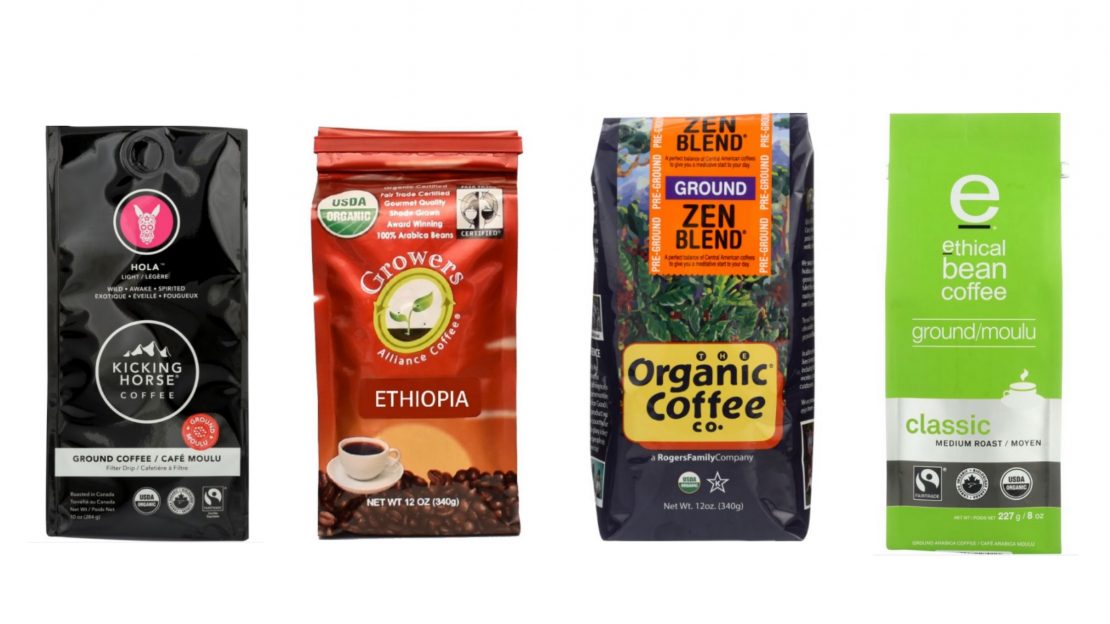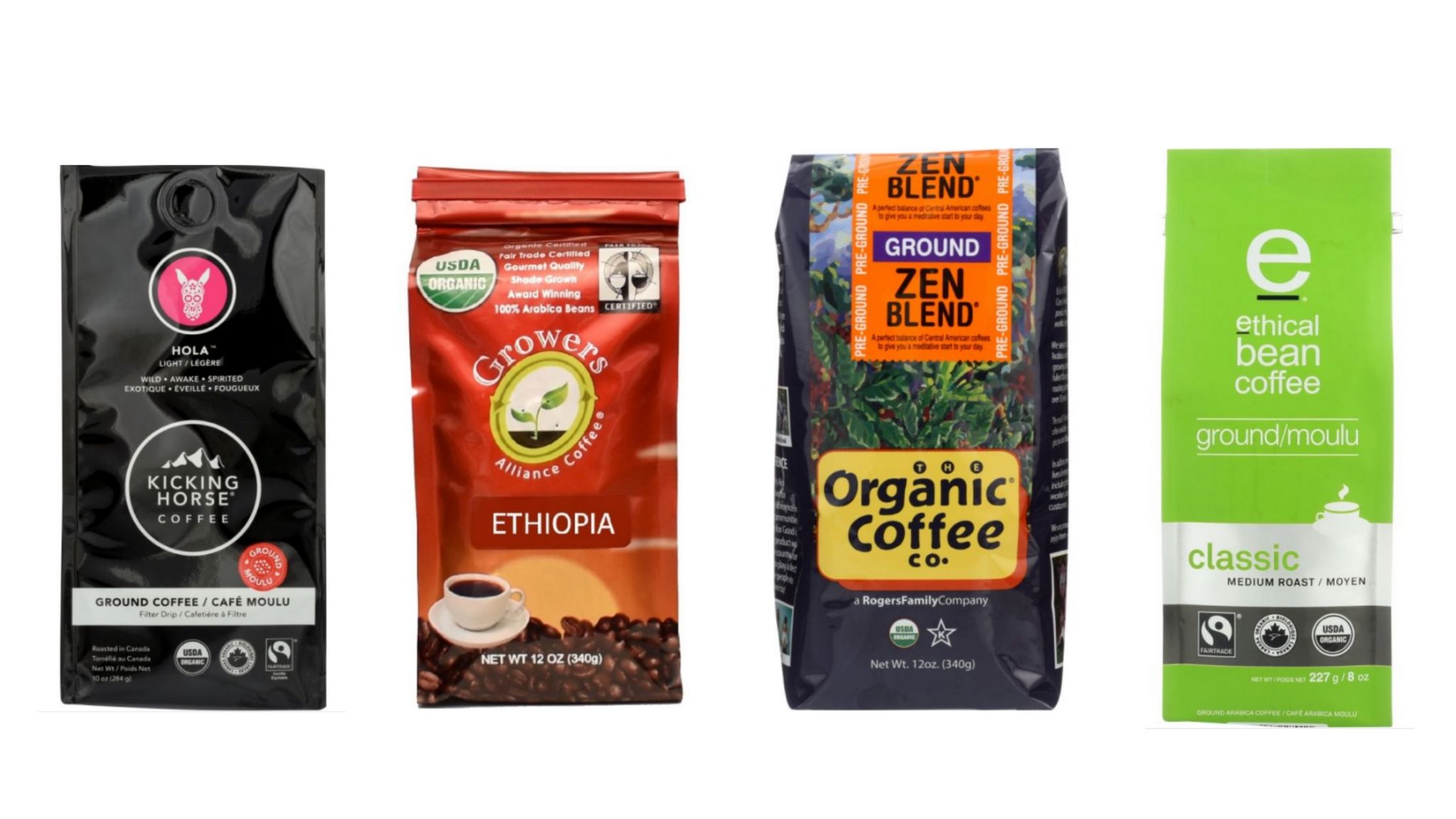 2. Whole Bean Coffee
If your target market includes coffee purists, hipsters, do-it-yourselfers, or foodies – you might want to include some whole bean coffee options in your online store.
When stored properly, whole bean coffee keeps its freshness and flavor longer. A coffee's taste and aroma come from the oil coating the whole bean. Once coffee beans are ground up, those essential oils begin evaporating and coffee begins losing freshness and flavor.
A customer that drinks coffee black, or that cares about aroma, subtle flavors, and roasting profiles; is going to look for whole bean products.
3. Coffee Pods
Coffee pods are a great product for anyone with a busy lifestyle that's looking for convenience. High energy brands like Bulletproof coffee pods are good options for the always "on-the-go" crowd.
Coffee pods are also great for students or single folks who might not want to brew a full pot of coffee just for themselves.
And if your target market includes an intersection of busy convenience-minded people who are also eco-conscience, you might want to think about including compostable coffee pod options like Boyd's Coffee.
4. Cold Brew Coffee
And finally, when selling coffee online, don't forget that not everybody likes their coffee hot! Cold brew coffees are another great product to add to your ecommerce store.
Cold brew is perfect for warm climates and hot days. It's also a good option for customers that want a caffeine fix, but might experience stomach upset with traditional coffee. The cold brewing process produces coffee that is much less acidic than its hotter counterpart.
Some popular cold brew brands to consider include Califia, Chameleon, and Grady's, all of these brands are offered by GreenDropShip.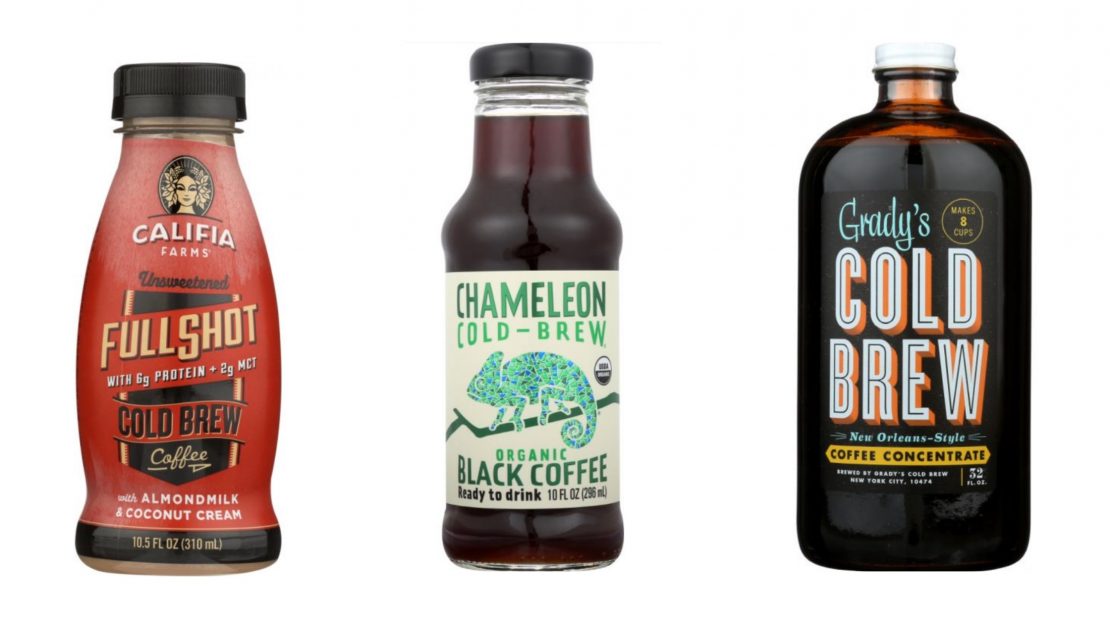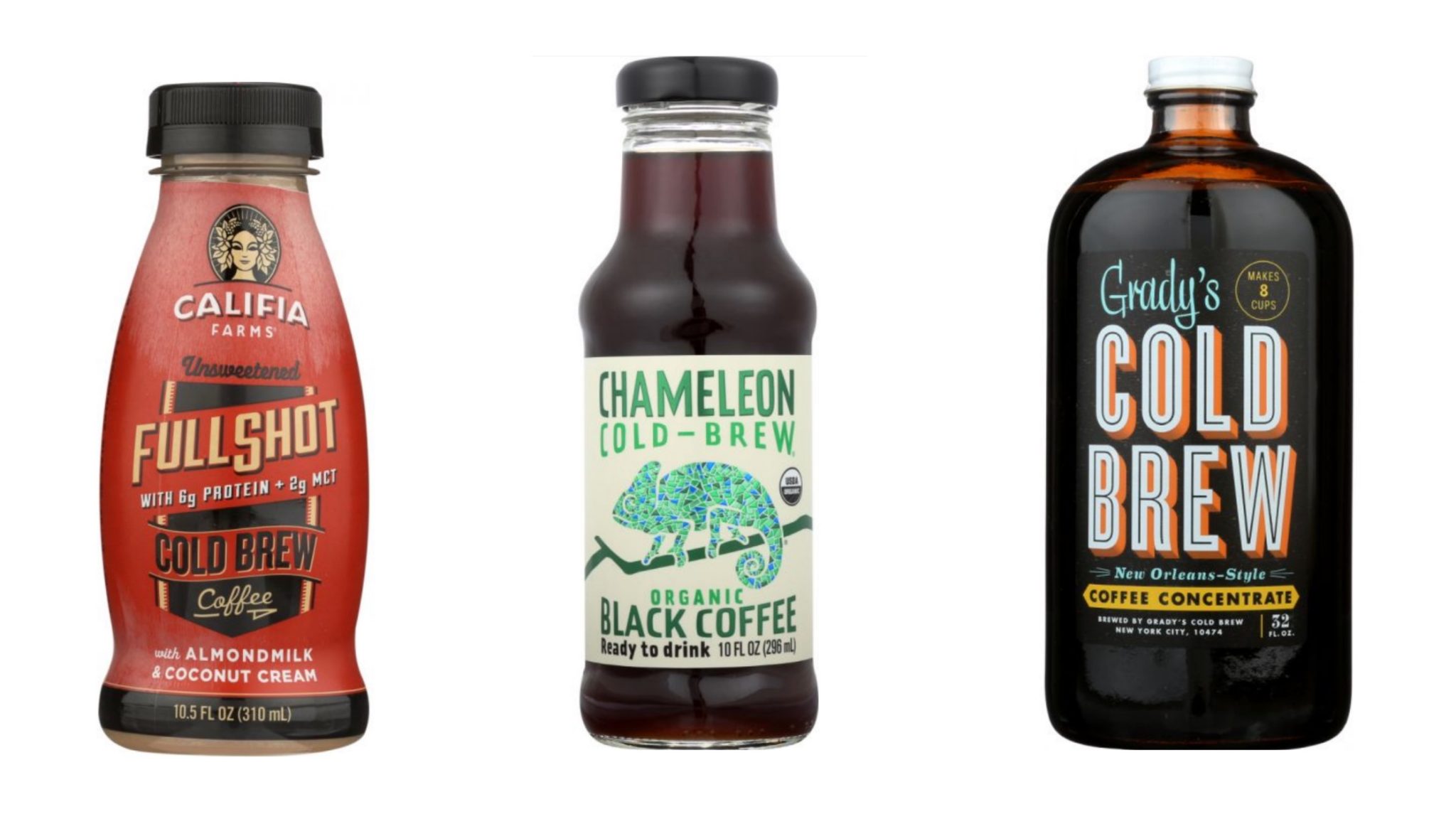 Start Selling Coffee Online Today!
Now that you know what types of coffee products to carry, the next step is choosing the right dropshipping supplier. You want to be sure your supplier is reputable, and will deliver exactly what you advertised to your customer.
GreenDropShip is the smart choice if you're looking for a variety of whole bean, ground, cold brew, fair trade, and organic coffee products. In fact, we carry over 20,000 natural and organic items in a variety of niches, including food and beverage, health, wellness, beauty, cleaning, and more. Let us take care of the logistics, while you focus on driving traffic to your ecommerce store.

Join GreenDropShip today and start making sales!