Coffee Dropshippers: A Home Business
Dropshipping coffee can be an ideal home business for you. Coffee makes the world go round. It's more than just a luxury – it's a part of our collective culture.
Take a moment and think about it – if you're having a business meeting or going on a date, meeting at a coffee shop over a cup of Joe is not only an acceptable venue for this kind of interaction, it's commonplace!
Coffee has become an important and indispensable part of our social lives. As a result, consumers see it as a necessity – there's always considerable demand for this delicious beverage.
This means you can sell organic coffee online for an extra source of income or as your main hustle. In this article, you'll find information about dropshipping organic coffee, including examples of organic coffee products that you can sell in your store.
Everybody needs their coffee, so why not meet that demand and give the consumers what they want? It's never too late to join the many successful coffee dropshippers making money from home.
Dropshipping Coffee: How Does it Work?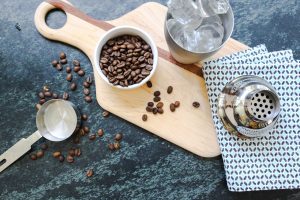 Before we talk about selling coffee online, let`s first define dropshipping. With the dropshipping method, online merchants or resellers never see or handle the products that they are selling, meaning that they never have to keep an inventory. Instead, they use the inventory of their dropshipping suppliers.
In other words, when you sign up for a membership with a dropshipping supplier, you can sell the products in their inventory. This is done behind the scenes – when you receive an order from your online store, you place an order with your supplier and they prepare and ship the package.
Your profit is the difference between the wholesale price of the coffee product and the price you decide to sell it for.
Dropshipping coffee has lots of benefits including:
It's low risk as you don't have to store any inventory.
Coffee consumers need to stock up once they run out, making it easy for you to get repeat customers.
Coffee products have strong brand loyalty.
For instance, this study shows that over 60% of U.S. consumers buy mostly the same brand of coffee. As a result, dropshipping coffee is an excellent way to develop regular customers for your online store.
Why Sell Organic Coffee?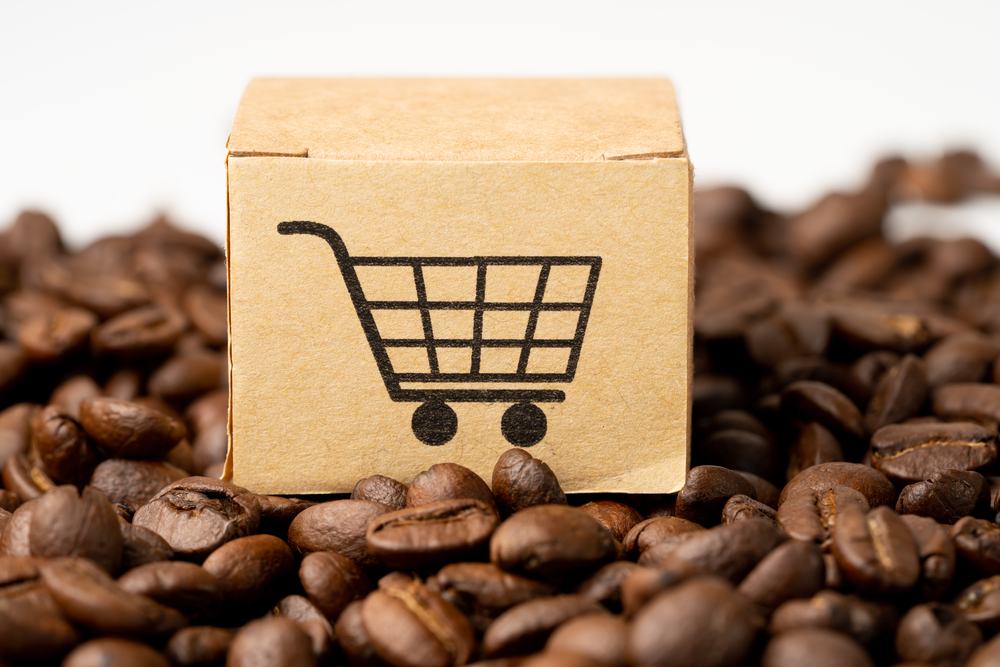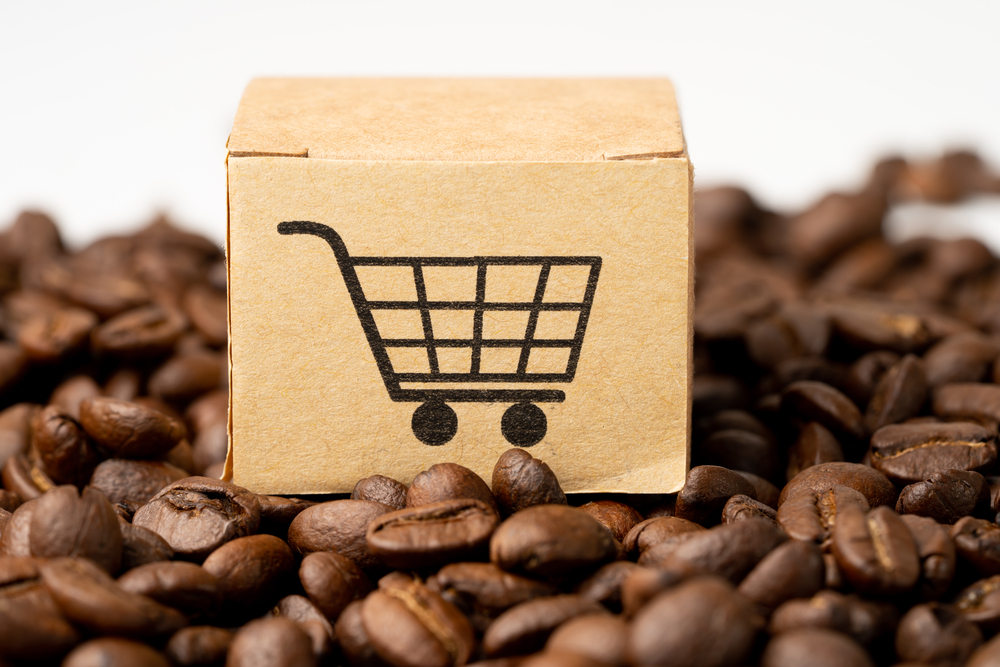 If you're an online retailer, you need to keep your eyes and ears open for emerging trends, including ones coming up in 2021. This is an important part of getting ahead in the online retail market – you need to give online shoppers what they want.
In terms of coffee, recent consumer trends show that there is a major shift towards buying natural, organic, and "Fair Trade certified" coffee.
This is a trend that's been remarkably consistent, with healthy growth that shows no signs of slowing down. In fact, a 2020 study predicts that the organic coffee market will grow at a rate of 8.2% from 2019 to 2026.
Consumers are becoming more conscientious about what they put in their bodies and they care much more about sustainable farming practices and avoiding synthetic ingredients than they used to. As a result, online shoppers want organic coffee!
Demand for natural, organic coffee is growing exponentially. Similarly, coffee brands supporting environmental or social causes also do much better than regular brands. For example, this survey study shows that "the Fair Trade label has a substantial positive effect on bidding for coffee.
Consumers prefer ethically certified products, such as Fair Trade coffee, over non-certified alternatives, and are willing to pay a price premium for such products." On average, shoppers on eBay paid a 23% premium for coffee labeled Fair Trade.
Find A Coffee Supplier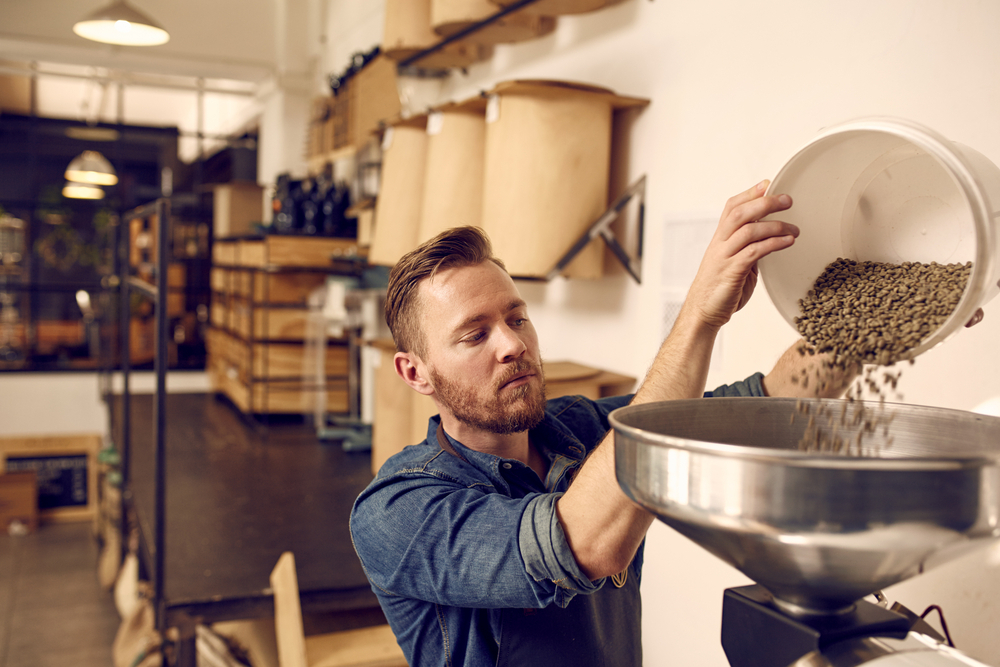 If you decide to start dropshipping coffee, you'll have to find a supplier that can offer you a great inventory of in-demand coffee brands.
Remember, coffee customers show a lot of brand loyalty, so having a wide selection gives you a better chance of winning those regular customers who'll return time and time again to stock up on their favorite coffee. As a result, you'll need to find the best wholesale coffee suppliers to give you the best inventory for your dropshipping store.
The easiest way to do this is to:
Use a wholesaler directory
Contact the manufacturer
A wholesaler directory can be extra helpful since it's basically an already vetted list of suppliers that you can choose from. In some cases, there are even directories that specialize in coffee suppliers.
Additionally, if you already know what brands you want to sell, then you can just contact the manufacturer and ask for a list of suppliers from them. For more detailed information, be sure to check out this blog post on how to find the best wholesale coffee suppliers.
Don't forget that there's high demand for natural, organic, and Fair Trade certified coffee, so make sure you choose a supplier that offers these kinds of coffee products.
Fair Trade certification refers specifically to coffee manufacturers, and it means that they use business and harvesting practices that are sustainable, environmentally conscientious, and friendly to small farmers in Third World countries (where most coffee comes from).
If you're looking for the best selection of natural, organic, or Fair Trade certified coffee, then GreenDropShip has a huge selection. We also offer over 20,000 gourmet and specialty groceries, beauty and body care products, home goods, and baby products.
Build Your Online Coffee Store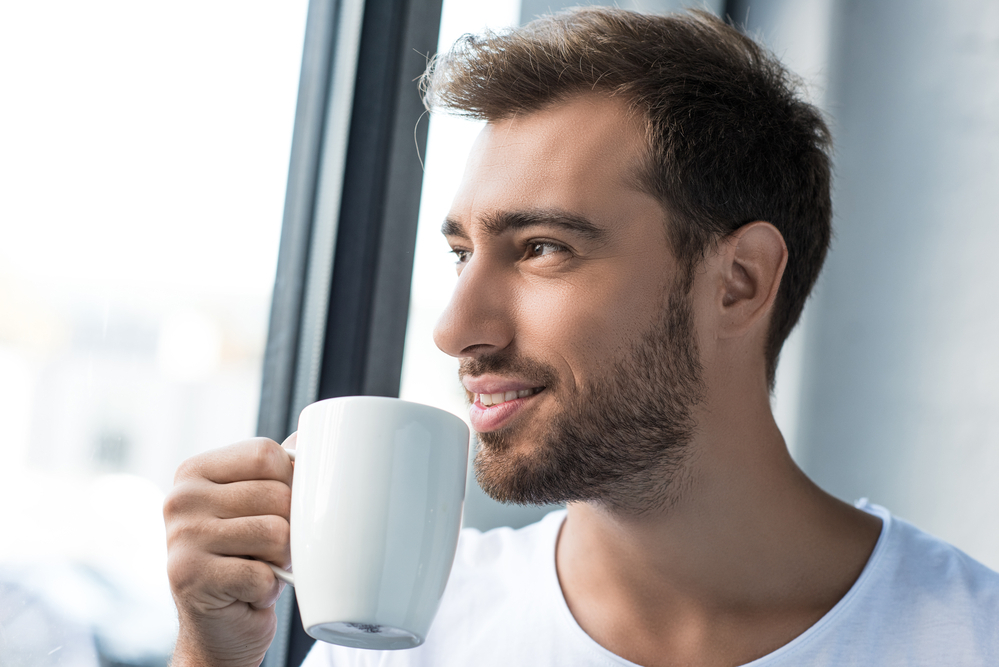 Now that you've found the right coffee supplier, you'll need to build your coffee dropshipping store. One way to do this quickly, efficiently, and inexpensively is to choose an e-commerce platform, with the most popular being:
Choosing a platform like Shopify enables you to build a sleek, professional-looking online store without having any prior experience in web design. It'll also be super secure so your customers can rest easy giving their payment and shipping information.
However, to properly use Shopify you'll have to choose a dropshipping supplier that either provides product feeds or has developed an app that integrates with the platform. These features are how you add products to your dropshipping store.
You can create an inventory list and then upload the product feed to your store or you can use a fully-integrated app to add all your inventory with just a single click of a button. Luckily for you, GreenDropShip has both of these options!
If you'd like to learn more, then make sure you check out this blog post about Shopify dropshipping.
Let's also take a look at the formula for turning a profit with dropshipping:
Profit = Retail Price – (Wholesale Price + Fees/Costs)
The retail price is what you charge consumers and the wholesale price is what you pay for products from your supplier. Additionally, fees/costs include the cost of your membership to a dropshipping supplier, your e-commerce platform membership (like Shopify), the app you use from the supplier, and any shipping fees.
Notice that the costs of inventory storage are not included as this is not necessary for a dropshipping store.
Finally, make sure you always write unique product descriptions. Remember that other online stores will also be selling a lot of the same coffee products, so you need to differentiate your store and avoid repeating information.
You should also adapt the product description to fit your individual brand. That means that if your store is catering more towards health conscientious or eco-friendly consumers, then you'll definitely want to emphasize that your coffee selection is natural, organic, or Fair Trade certified.
If you want to learn more about product descriptions or take a look at some handy templates, then be sure to check out this blog post.
Best Coffee Brands To Dropship
Let's take a look at some of the best wholesale coffee products that GreenDropShip offers:
1) Illy Caffe (Illy Coffee)
Illy Caffe is an Italian gourmet coffee brand that is synonymous with quality, taste, and tradition. They're especially known for their espresso and are a virtual institution all across Italy, the birthplace of modern coffee culture.
Let's take a look at the product details:
Certified Sustainable and founded in Italy in 1933
Airtight cans to keep fresh during storage
Nearly 1,500 reviews on Amazon
Average rating of 4.6 stars
Certified Amazon's Choice
GreenDropShip wholesale price: $10.16 for 8.8 oz of Ground Normale Fine (pictured)
Average retail price: $14.99
We offer a lot of different Illy Caffe products, including Decaffeinated Espresso, Dark Roast, Arabica Whole Bean Ethiopia Coffee, Arabica Brazil, and even different types of Keurig Pods. All of these are highly-rated and best-selling items on Amazon and other retail sites.
Last but certainly not least, let's look at the search volume:
As you can see, people are using the Americanized version of the brand name: Illy Coffee. With this keyphrase, we can see that there are over 18,000 monthly Google searches. If we look at the original Italian brand name, that's almost 600 more. That's a great deal of search interest, especially since coffee is one of the best products to buy in bulk.
2) Jim's Organic Coffee
The fine people at Jim`s Organic Coffee make sure to bring only the highest quality organic beans to customers' homes. They're also widely known and praised for their efforts in sustainability and long-held relationships with their farmers. This company roasts its beans to perfection and the end result is a delicious coffee that is not bitter. In fact, Jim`s Organic Coffee is one of the highest quality coffee beans you can sell online.
Let's take a closer look at this product:
USDA-Certified Organic and 100% eco-friendly
Single Origin beans
Sourced from Kachalu Farms in Colombia that are surrounded by a forest preserve that's managed by Fundacion Natura
All farms are part of the Rainforest Alliance certification program
Average rating of 4.5 stars on Amazon
GreenDropShip Wholesale Price: $9.14 per 12 oz
Average Retail Price: $12.99 per 12 oz
3) Kicking Horse Organic Medium Roast Whole Bean Coffee
Kicking Horse is an up and coming coffee brand with a loyal customer base. In other words, there's a lot of buzz around this brand while a cup of Kicking Horse gives you nice buzz in the morning. This is a bright, chocolaty concoction for the smart-thinking, deep-drinking, good-at-their-game-in-the-morning crowd!
This product is also:
Fair Trade Certified
USDA Certified Organic
Certified Organic in Canada
Kosher
Whole Bean (so it has a longer shelf life)
Average rating of 4.4 stars on Amazon
Certified Amazon's Choice
GreenDropShip wholesale price: $7.92
Average retail price on Amazon: $10.01
Let's also take a look at the monthly Google searches:

As you can see from the SEMRush data, there are 4,400 monthly searches.
4) Bulletproof Whole Bean Coffee
Bulletproof Coffee is an up and coming hot brand. Beloved amongst coffee enthusiasts, it's already gained a loyal following of fans. The beans are single-origin, certified clean, and grown at high altitudes in the greatest coffee regions of the world.
Let's look at the product details:
Rainforest Alliance Certified
Guaranteed fresh since whole beans keep for longer during storage
Almost 800 reviews on Amazon
Average rating of 4.6 stars
Certified Amazon's Choice
GreenDropShip wholesale price: $9.99 for 12 oz
Average retail price: $14.99
There's also a lot of search interest for this brand and its products:
The monthly Google searches for Bulletproof Coffee are an impressive 135,000. That means that there is a lot of consumer interest in the product.
5) Death Wish Coffee – Ground Coffee Beans
Yes, we know, the name is a little intense: Death Wish Coffee. But rest assured, this is the ideal coffee for that hardcore enthusiast who's looking for a little more kick from their cup of joe. In 2012, Death Wish Coffee Co. started in a small coffee shop in Saratoga Springs, NY. Founder Mike Brown saw a need for coffee that was both strong and delicious to serve his groggy morning customers. Today, thousands of people trust Death Wish Coffee to wake them up and keep them going every day.
Let's take a closer look at the product:
Known as the "World's Strongest Coffee"
Made with a unique roasting technique developed by Death Wish Coffee
Nearly 24,000 reviews on Amazon!
Average rating of 4.7 stars
Certified Amazon's Choice
GreenDropShip wholesale price: $16.14
Average Amazon retail price: $19.96
This is an exceptionally popular product. For instance, let's take a look at the monthly Google searches:
As you can see, there's a tremendous amount of search interest: over 90,000 monthly searches!
6) Tim Hortons Ground Coffee
Tim Hortons is a popular chain that first opened its doors in 1964. Since that day, their gourmet blend coffee has been served only one way – fresh. Our special blend is made with 100% Arabica beans from several of the world's most renowned coffee growing regions. Brew your own fresh pot and enjoy the great taste of Tim Hortons coffee at home.
Let's take a look at the product details:
Always serve within 20 minutes of brewing
Ideal for automatic coffee makers
Bring the beloved taste of Tim Hortons coffee home
Over 2,500 reviews on Amazon
Near perfect rating of 4.8 stars
Certified Amazon's Choice
GreenDropShip wholesale price: $6.66
Average Amazon retail price: $11.93
Finally, let's take a look at the search data:
That's over 8,000 monthly Google searches.
If you're looking to start dropshipping coffee, then GreenDropShip is the perfect supplier for you. We offer all of the above coffee products to our members as well as over 20,000 other natural and organic goods.
These include food and beverages, beauty and body care, home and baby goods, vitamins, supplements, and all kinds of health and wellness items. We also make it extra easy to use an e-commerce platform like Shopify with our convenient product feeds.
If you want to step up your online store game, then you can also download our Shopify app, enabling you to add all your inventory with just a single click of a button.