Top dropshipping Products To Sell in Winter
The winter chill has arrived. And that means that your customers are shifting their focus on the kinds of products they're looking to purchase. The probability that you're going to sell out of tanning lotion over the next few months is pretty low. On the other hand, you'll more than likely see a spike on certain kinds of products associated with the winter season. It's smart to plan ahead on dropshipping products that will sell the most during specific seasons. That's why we created this article to showcase the best dropshipping products for the winter using product research tools.
Best Products To Dropship In The Winter
The winter invites more than just dressing warmer. It also brings seasonal illnesses such as the flu and the common cold. To stay warm, customers switch from chilled beverages to hot delicious drinks like hot chocolate and other warm goodies to warm the soul. From moisturizers for skin and dry hair treatments to baking and cooking supplies, let's look at these products, and how you as a retailer can determine the popularity of such items during the winter months. With product research, you'll be able to easily discern what products to dropship on your website. All the products you'll see in this article can be found on GreenDropShip's website. Let's look at the following:
1. The Power Of Vitamin C
This common natural aid to help prevent the onset of common colds and flu symptoms jumps in sales dramatically during the cold months. But how do we know this? Google Trends is an excellent tool for revealing the search interest for products over a chosen time period. For instance, the screenshot below reveals when the searches for products like Vitamin C increase and decrease over a five-year period.
All you need to do is go to Google Trends and type in the product keyword in the search bar provided. In this case, we typed in "Vitamin C." If you try this, make sure to choose the "5-year option when selecting the time span.

Looking at this chart, you can see that the search trend for the term "Vitamin C" rise at the end of each year, then drops during mid-year months. Excellent Vitamin C items like American Health Ester -C 500 milligram Citrus Capsules would be a solid choice to feature among your products. Dynamic Health Vitamin C liquid is another good bet.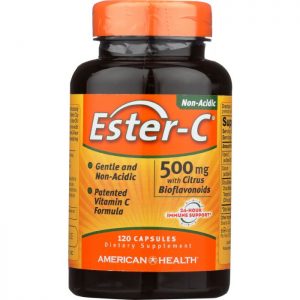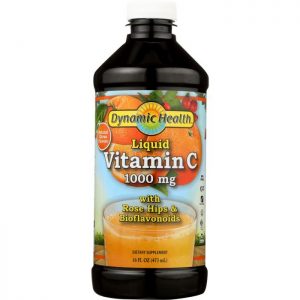 The great thing about Google Trends is that you can look at charts from as little as 7-days to as long as 5-years. You can also look at Google search trends regionally. For example, you can see California versus New York. Or, compare searches in other states. Let's look at other good winter products to sell.
2. Hot Chocolate: America's Favorite Winter Drink
While we can assume hot chocolate is popular in the winter, it's much better when you can see this. Once again, you can see in Google Trends that people are mostly searching for "hot chocolate" during the winter months. Check out the following:

This is an excellent product to sell on your website during the winter season. Ironically, this is an item that is easy to overlook when deciding to select products for the cold season. But with Google Trends, you're able to see why hot chocolate is a big winner in terms of making it among the products to feature during the winter. Chatfield's All Natural Cocoa Powder and Silly Cow's Hot Cocoa Powder both offer organic cocoa for hot chocolate lovers. These great cocoa products should do well on your website and you can find them on Greendropship.com: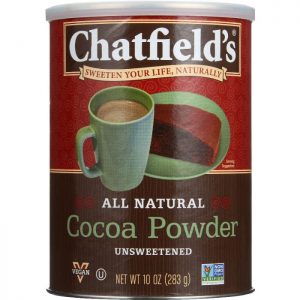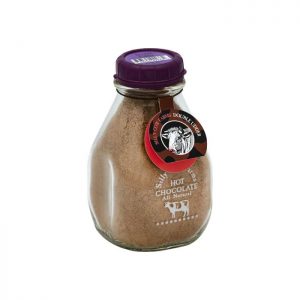 3. Lotion And Moisturizers to Find Winter Dry Skin
Skin moisturizers are a huge necessity during the winter months due to dry skin. Lotion becomes popular as well. Once again, you can confirm this with Google Trends. In researching both moisturizers and lotion, you can easily see an increase in searches during colder months. Searches for those terms drop during warmer months until it gets cold again. Then they increase quickly as consumers seek out treatment for dry skin. Check out both charts below:
Lotion
Searches for "Lotion" peak during December of every year. It also peaks during July of most years. So that's something to note. But it consistently peaks at the beginning of the winter months before dropping in as spring begins.

Skin Moisturizer
Searches for "Moisturizers" peak during the winter months and like lotion peaks again around July of each year before increasing again in December.

With so many lotion products out there it's important to remember that one size doesn't fit all. Weleda Calendula Body Lotion for babies is perfect for moms searching for gentle lotion products for their little ones. Everyone 3 in 1 lotion is a great product to feature for the entire family as it is developed to moisturize all kinds of skin. The Shikai Borage Therapy Facial Moisturizer is specifically formulated to reduce the redness, chapping, and itching associated with chronic dry skin that's common during the cold season.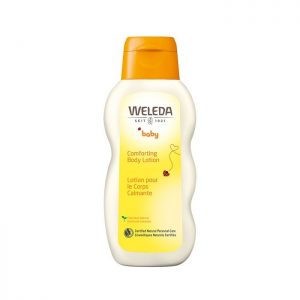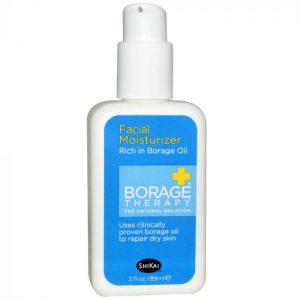 4. Baking Goods are Great for Heating Up During Winter Season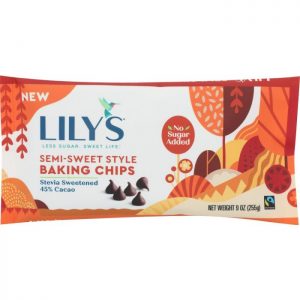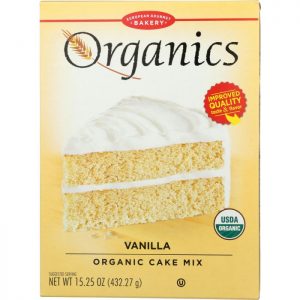 Other great products to sell during the winter are baking products. The chart below shows a dramatic surge in the search interest for baking products during the winter season as consumers prefer to eat and cook at home during the colder season. People tend to stock up on things like flour, cookie baking ingredients, and cake mixes. Lily's Sweets Semi-Sweet Style Baking Chips are perfect for cookie making customers, and European Gourmet Bakery Vanilla Organic Cake Mix offers convenience to those homemade cake lovers who don't have time to make a cake from scratch.

It's clear the need for baking goods rises dramatically during the cold months of every year starting in December. Then drops as the months become warmer. The winter is an excellent time to feature multiple baking supply products. In addition to cake mixes and other ingredients, don't forget to offer items like flour, pie crusts, and holiday-centric goods that are in high demand during the winter season.
5. Natural Cold Remedies To The Rescue
Cold remedies as well increase in sales volume as the winter season begins. The Google Trend chart below makes it obvious that such products are in high demand throughout cold months year over year, as consumers search for products to relieve their cold symptoms.

Nature's Way Umcka Berry Syrup offers relief from runny noses, sneezes, and congestion. The organic remedy is 99.9% alcohol-free and only uses natural products as ingredients. For a bad cough, Wedderspoon Organic Manuka Honey Drops are great to feature on your website during winter months as colds and flu season demands relief for your customers.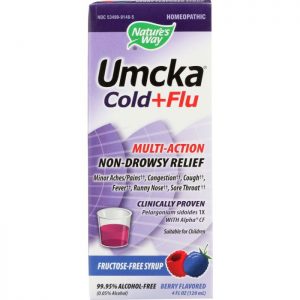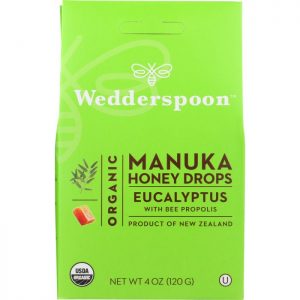 6. Essential Oils Bring Fragrance Cheer To Homes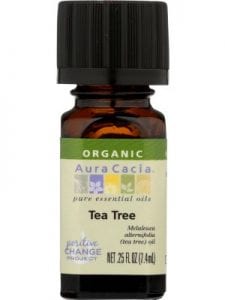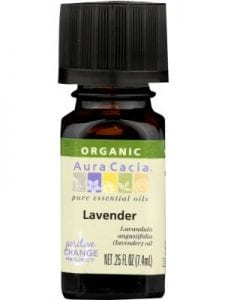 Besides Google Trends, there are other ways to find out the search trends for products throughout the year and during winter. Essential oils are a huge seller during winter months and that search term has over 301,000 searches every month. This is according to SEMrush. SEO tools such as SEMrush can tell you how often people are searching for specific products. Essential oils also enjoy popularity year-round. So this is a great product to feature on your website among winter items. Fragrances like Tea Tree and lavender delivers a soothing calm for aromatherapy lovers.
7. Hair Products For Winter: Huge Seller
It's no secret that the winter months can be harsh on hair. Wind, rain, snow, and other elements serve to dry hair out and wreak havoc on hairstyles. You can use another resource such as Google Planner to look up how many searches we get for a specific keyword.
A free tool, Google Planner allows you to research keywords and get historical statistics and traffic forecasts. This way, you can get an idea of how a keyword or product might perform. In using Google Planner for the search term "shampoo for dry hair," we discovered that this is a very popular search term during winter with over 10,000 searches a month. Information like this is gold to smart online retailers searching for the best products to sell during the winter on their online business.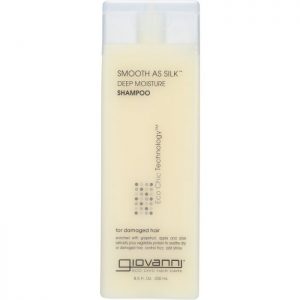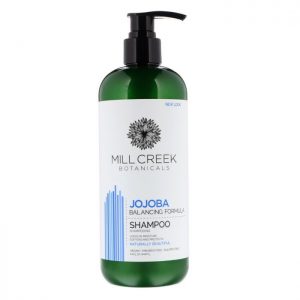 Shampoo products for dry hair like Giovanni Cosmetics Smooth As Silk Deep Moisture Organic Shampoo is just the thing for customers looking to keep their hair manageable and moist during the cold season. Mill Creek's Jojoba Shampoo Balance Formula with its moisture protection abilities that leaves her soft is also a winner.
8. Lip Balm: An Absolute Must For Dry Winter Months
Again, with Google Trends, you can easily see how well a product is performing during the winter months. Lip balm is a sure winner. Dry lips are commonplace in the winter-time. So it's almost a given to offer this product to your customers during colder months. However, it's still a good idea to see what the search trends are like and the best time to feature lip balm.

Products like THAYER Organic Slippery ElmVanilla Bean Lip Balm soothes chapped lips and keeps them supple when outdoors. Likewise, Avalon Organics Intense Defense Vitamin C Lip Balm provides strong protection against chapped lips while delivering nourishment with Vitamin C.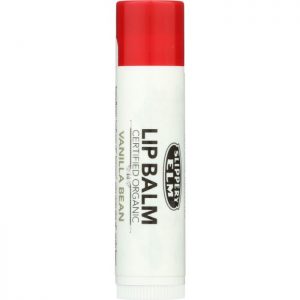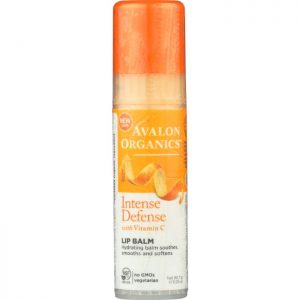 How To Find Best Selling Winter Products?
In addition to Google Trends, you can also look at Amazon Best Sellers to see what products are in high demand for the winter. Amazon Best Sellers lists the number of times a product has been reviewed. On the Best Seller page, it also showcases best sellers by category. So you can easily find the best selling items you're looking for by scanning the category listings and choosing a product. Amazon Best Sellers are updated hourly, which guarantees the most current information on great selling products. While the information may not be seasonal, it gives you a solid idea of what's selling now as we enter the colder months.
Google Trends does offer seasonal information since it can cover a time span from 7-days to 5-years. You can use it to project what to sell next year and coming winter seasons. But you can also use Google Planner to find out the exact search volume for any keyword in Google and plan your product inventory accordingly.
These keyword research tools can improve sales on your website and help you to organize the kind of products you'd like to feature seasonally. You want to always be ready for the competition with products that you know customers look for as the weather changes. These tools will help you to always be at the forefront of products to offer during winter and the rest of the year. Use them to make your online business a winning success.
For more information on the products that we've featured in this post, sign up for our catalog. You'll be able to view over 20,000 natural and organic items for your business.