Wholesale Kiss My Face Products Every Beauty Reseller Needs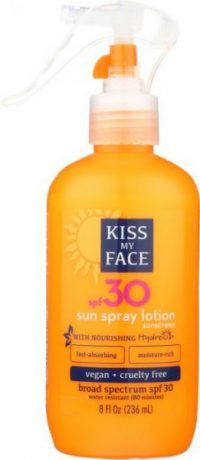 Wholesale Kiss My Face Products: Your Customers Will Love It
Kiss My Face is a fantastic brand that specializes in whole body care. There's a Kiss My Face product for every aspect of body care from deodorant and soap to moisturizers and tanning lotion. If you're a beauty reseller, wholesale Kiss My Face products will work nicely as valued items to offer your customers.
Kiss My Face products deliver a pampered effect while also providing much needed nutrients to the body and skin.
Kiss My Products Are Suitable For Everyone
When it comes to what to offer as a beauty reseller, fact is almost all of the brand's products are excellent selections to offer your customers. Kiss My Face offers a range of great products everyone in the family can enjoy. But while it is considered a premium brand, selling Kiss My Face products on your website can be cost effective for your customers. Personal care items like shower gel, shampoo or body lotion come in economically friendly 32 ounce bottles. Ultimately by purchasing bigger product sizes like those, your customers are able to create savings with their body care products. And at the same time, they're buying one of the most respected body care brands on the market.
Check out this short sample of Kiss My Face products we think would be hot items for beauty resellers :
For wholesale Kiss My Face products, check out our catalog. We've got a wide variety of wonderful Kiss My Face items to suit your beauty needs.