Wholesale Natural Hair Products That Actually Make Money
Your interest in natural hair products has led you to start your own store. By searching for wholesale natural hair products, you found that this is a great drop shipping niche to get into.
As the demand for natural hair care products continues to grow, you can expect to see your sales increase. You love using natural products yourself. By understanding what your customers are looking for, you became interested in selling products that help women look beautiful, naturally.
As a millennial, you know that most shoppers your age prefer to shop online. They do this in order to find unique products that are not sold in retail stores. With this, shoppers also look for natural options that do not contain unhealthy ingredients.
After talking with your friend who studied marketing, you decided that selling natural hair products online can be a great business venture. Since drop shipping doesn't require much investment money, you decided to try it for yourself.
Wholesale Natural Hair Products
There are many natural hair care products to stock in your virtual shelves.
Mill Creek Hairspray is a great natural hair product to sell in your online store. Their Regular Hold hairspray uses natural ingredients that don't dry out hair. With non-sticky ingredients like jojoba, panthenol, and keratin, customers can tame their hair without using harsh chemicals.
Women want to look great without damaging their hair. This product will give your customers confidence in both their appearance and in the integrity of your brand.
Natural Hair Products
In addition, you can sell the Mill Creek Extra Hold Hairspray. For the same price as the extra hold, your customers will get the extra hold they want without their hair becoming stiff or dried out.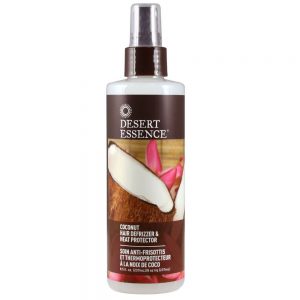 This all-natural product is easy to apply and will rinse out easily in the shower. Your customers will love the way they look without having to deal with dry, damaged hair.
Let's face it. Most people's hair gets frizzy. Instead of using synthetic chemicals to tame hair, why not a sell natural hair defrizzers? Desert Essence makes a great line of natural hair products that also protects hair from heat damage.
For more helpful dropshipping tips, be sure to sign up for the GreenDropShip newsletter!