Top Wholesale Natural Hair Products To Sell Online
Thinking about selling wholesale natural hair care products online? That could be a very smart move for your eCommerce store.
Over the last few years there's been a dramatic shift in the beauty industry to take better care of both the planet and ourselves. As a result, people are buying fewer products that use harmful chemicals and more that are made with natural and organic ingredients. Hair care products are no exception.
Globally, close to 56% of millennials and Gen X actively bought natural beauty and grooming products due to a growing awareness of the benefits of chemical-free formulas. Moreover, close to 40% of the change in shoppers' buying decisions was due to the natural ingredient listing on the packaging.
Take advantage of this trend by offering consumers the natural ingredient hair products they want in your online store!
Let's dive in and see what it takes to actually start selling and marketing natural hair products online. We'll also share some popular wholesale hair care products available for resale that you'll want to consider adding to your eCommerce store.
How To Sell Natural Hair Products Online
Once you've decided that you want to offer wholesale natural hair care products in your online store – your next question will almost surely be, "What do I need to do to start selling them?"
RELATED: How To Start An Online Store: 8 Easy Steps
There's more than one way to sell wholesale natural hair products online. As an ecommerce entrepreneur, you'll need to determine which method best works for your unique business situation.
To help you make that determination, let's go over the two most common retail models for hair care product resellers; bulk buying and dropshipping. Once you understand how these methods work, and the pros and cons of each, you can decide which one is right for you.
Buying Wholesale Natural Hair Products In Bulk For Resale
If you use the bulk buying model, you'd pay wholesale prices for a large volume of hair products. And since you're buying in large quantities, you might be able to negotiate a better price from your hair care supplier.
However, you're then responsible for storing, packing, and shipping the orders to your final customers. Which means you'll need to have access to warehouse or storage space, as well as the resources required for shipping and handling.
Keep in mind that some natural hair care products can be heat sensitive. So when you think about where and how to store product inventory, you'll need to factor temperature considerations into your decision.
Plus many beauty brands refine and update their formulas regularly. And you know your customers will definitely want the latest, most advanced version for their hair. Therefore, it's important to take measures to ensure that you only stock and send in-date products with the latest formulation to keep your buyers happy.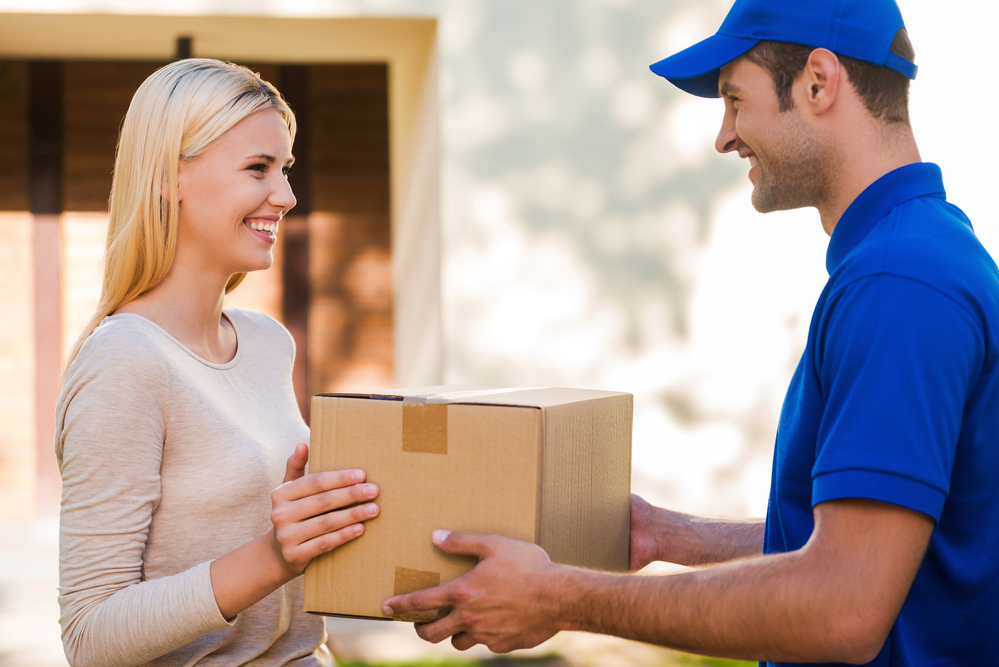 Dropshipping Natural Hair Care Products
The other retail method you'll want to consider is dropshipping. And to be honest, we think there's no easier way for new entrepreneurs to get up and running quickly and start selling wholesale natural hair care products, right from the comfort of their own home.
Think about it, where else are you going to find a online business model that enables you to start selling with:
Low startup costs
No inventory or warehousing
Not having to deal with shipping and handling
With dropshipping, online sellers won't have to hassle with handling any inventory. Your supplier maintains the inventory for you, then pulls, packs, and ships orders directly to your customers. You can't get much simpler than that!
As an added bonus, you now have more time to spend promoting and marketing your online store. Which is how you can build brand awareness and increase sales.
But whether you choose to buy wholesale hair care products in bulk, or go with the dropshipping method, you'll still need to partner with a reputable natural hair care supplier.
GreenDropShip offers hundreds of quality name brand beauty and body care products, at wholesale prices. Both in bulk and for dropshipping.
Plus with GreenDropShip, you can easily integrate with popular eCommerce platforms such as Shopify and WooCommerce to quickly and easily create an online store. We even offer our own dropshipping app for Shopify to make finding and importing products into your Shopify store a breeze!
Marketing Tips To Increase Hair Product Sales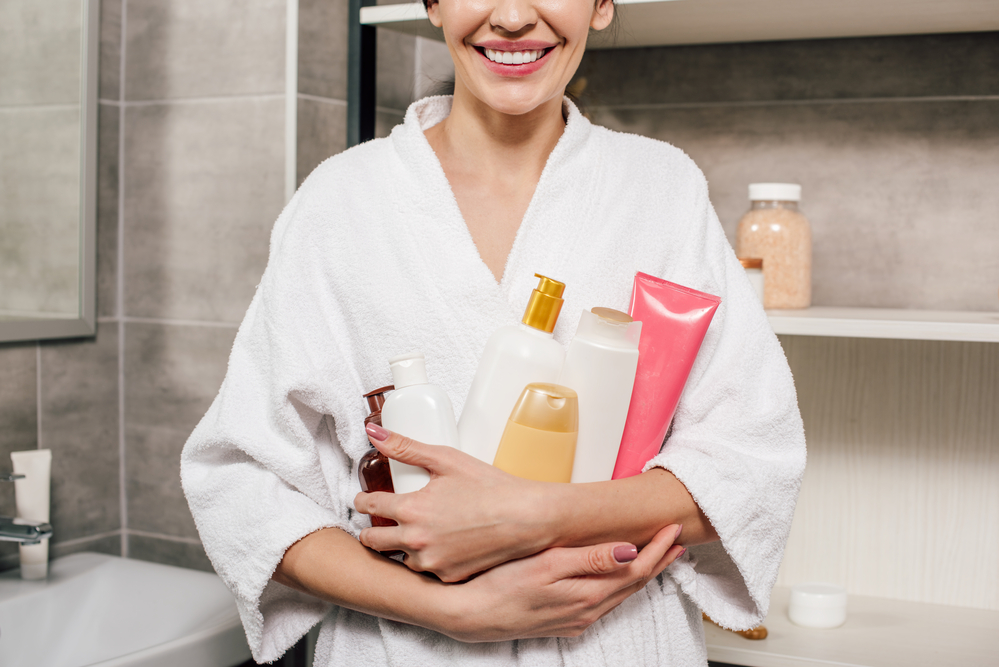 Marketing is all about connecting with your target audience. Know what problem they're looking to solve, and offer them a clear solution through the products you sell.
Start by putting yourself in the mind of your customer – how would they search for hair care products online? What would they want to know? What search terms would they enter in Google? Then tailor your copy to match their search intent and the keywords associated with it.
You also want to clue your customers in to the benefits of the natural hair products you offer. Sure you can tell them a product's ingredients (a feature) but it's more impactful to explain how those ingredients will actually affect your customer's hair and the planet (the benefit).
Customers care about results. What they really want to know is whether a particular product can protect their hair from the heat of a flat iron, make dry hair softer, or defrizz their naturally curly hair. Those are the kind of details you'll want to add to your product page sales copy.
You also want to put together a solid marketing plan that includes optimizing your product descriptions and storytelling to engage your audience.
To learn more about successfully marketing your eCommerce store and to get some killer tips to help boost sales, check out the following resources:
Optimize Hair Product Descriptions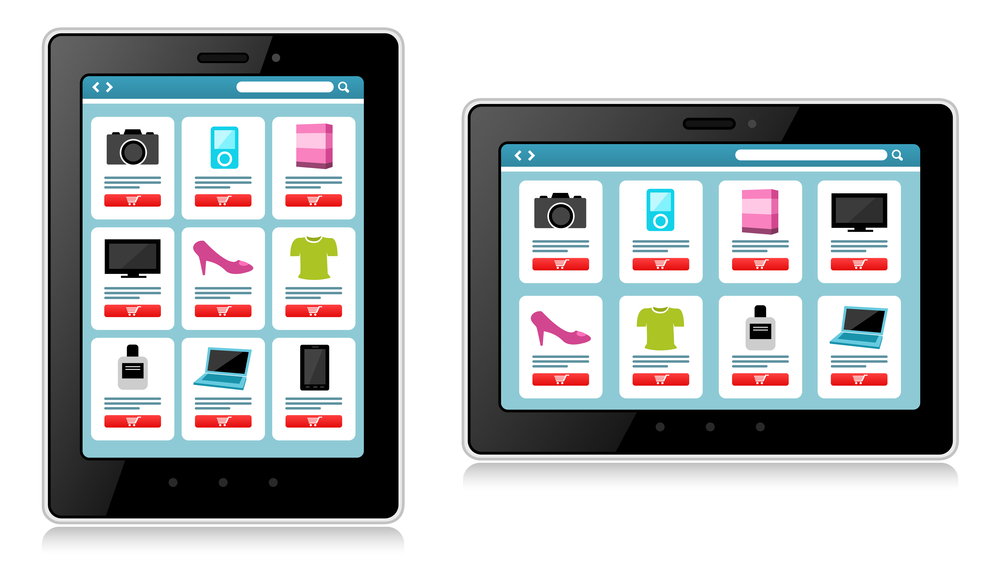 Here's an important marketing tip you don't want to skip. High-quality optimized product descriptions are crucial for your eCommerce store!
A common mistake rookie entrepreneurs make is sticking with whatever product description is included in the data feed from your wholesale natural hair care supplier. While this information is a good starting point, you need your brand to stand out from the competition.
Every reseller has access to the same manufacturer's descriptions. Which is why you want to update your product copy, to make it unique and more appealing to your target customer.
Plus, search engines may downgrade the rankings of your product pages if they see too much "duplicate content" on your site. Long story short, be original!
A solid product description will be detailed and educate consumers on both the features and the benefits of your products. You also want your messaging to directly address the wants and needs of your specific target market. What kind of hair care results are they looking for? What would make their life better?
High converting product descriptions should also include a clear call-to-action (CTA). You want customers to buy hair products from you today, right? Then you need to tell them that!
"Buy Now", "Join Now", "Get It Today" this kind of immediate CTA is a critical component of an effective product description and can increase conversions and sales. Bring a sense of urgency to your copy so customers don't leave without making a purchase.
It's also important to do some keyword research and include popular search terms in your product descriptions to improve your organic search rankings. Search engine optimization (SEO) tools like Keyword Planner, MOZ, Ahrefs, or SemRush can help you find the best keywords for your business.
Use Storytelling To Promote Organic Hair Products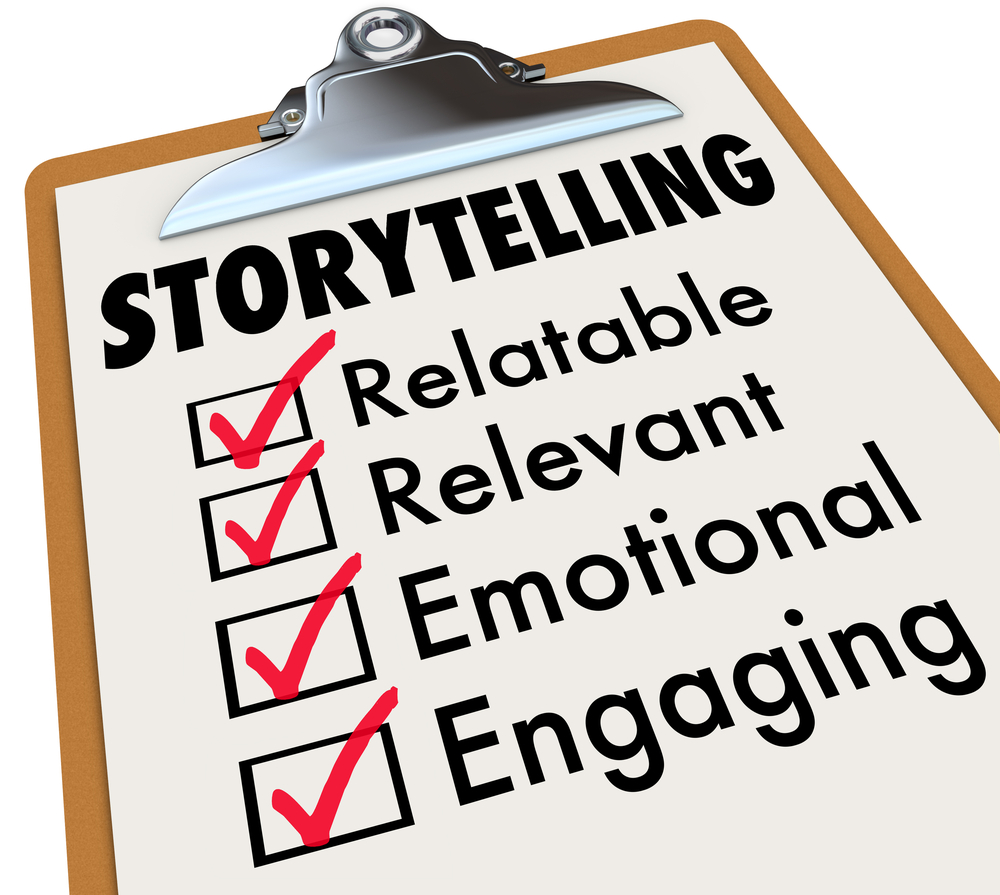 Successful eCommerce entrepreneurs use storytelling to help make ideas stick. People remember stories, and if a story is told authentically it can build consumer trust in your brand.
Good stories will generate an emotional response from your audience. Emotion is what prompts many shoppers to buy.
In the world of dropshipping, where competitors might sell some of the same hair care products as you, storytelling can be the hook that makes a consumer decide to buy from you and not the other guy. This is where you can share your unique personality and knowledge with your target audience.
Surveys indicate beauty brands that value ingredient list transparency are growing in popularity. Customers care about what chemicals might be hiding in the hair products they use, and for good reason.
Complicated formulas with ingredients you can't even pronounce means more opportunities to be exposed to potentially harmful chemicals.
Capitalize on the desire for 'clean and simple' products in your brand storytelling!
Today's shoppers look to certified labels and third-party seals for assurance that the products they're buying adhere to a certain set of standards. Make sure these labels and other 'green' brand details are part of your marketing messages.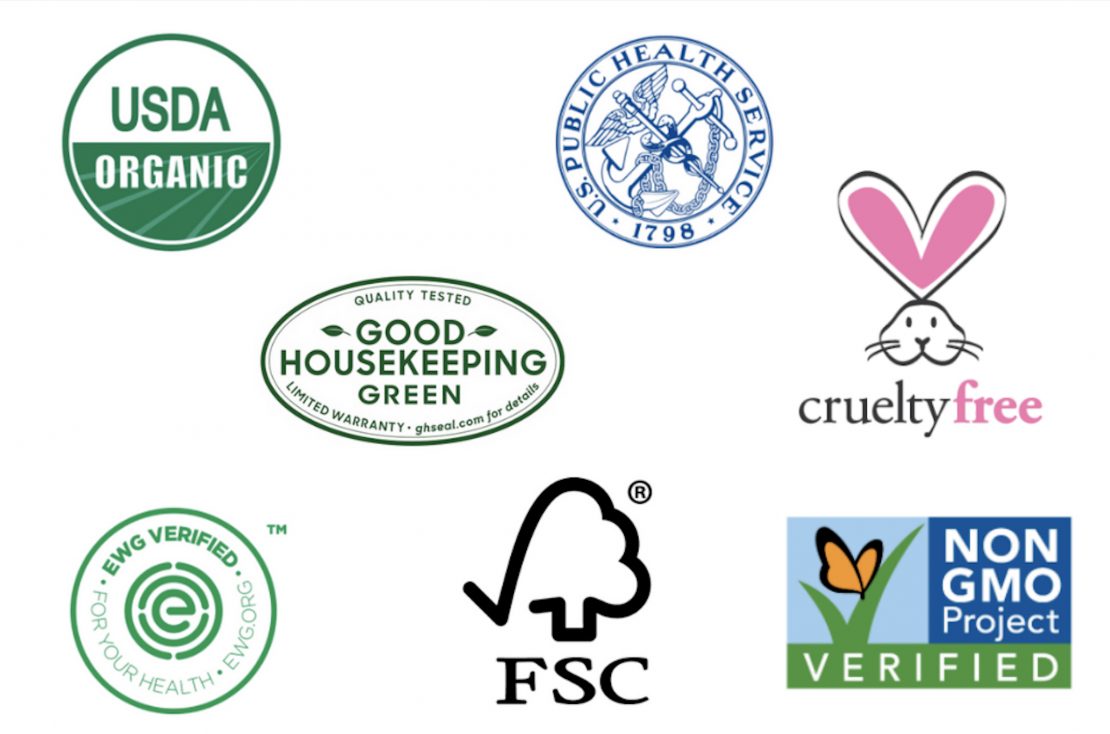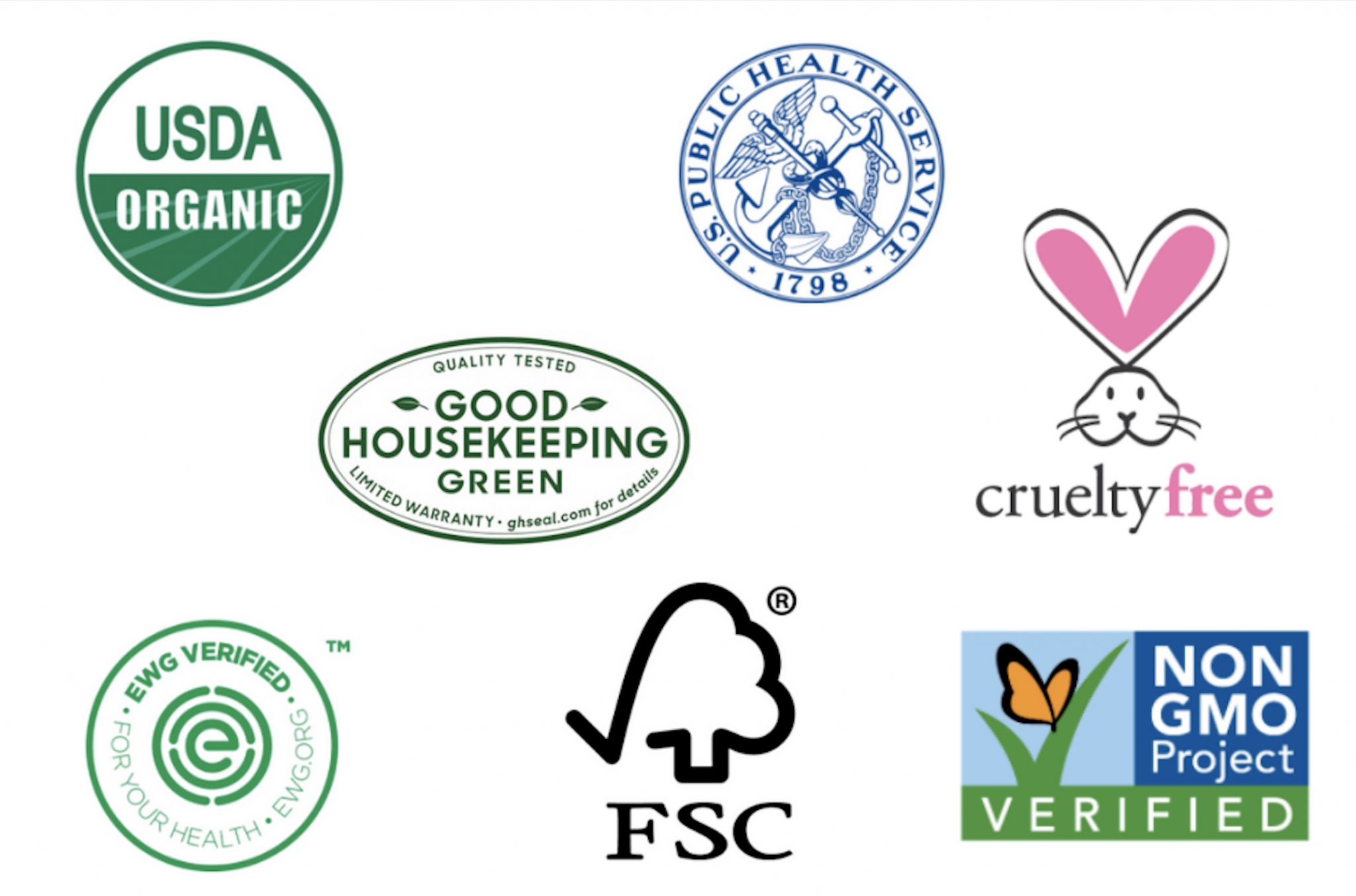 Look for wholesale natural hair care products with the following well-known and reputable third-party certifications, and share this information with your customers:
USDA Organic
Cruelty-Free
EWG VERIFIED
Good Housekeeping Green Seal
Responsible Forest Management (RFM)
Non-GMO Project Verified
U.S. Public Health Service Seal
What Wholesale Natural Hair Care Products Should I Sell?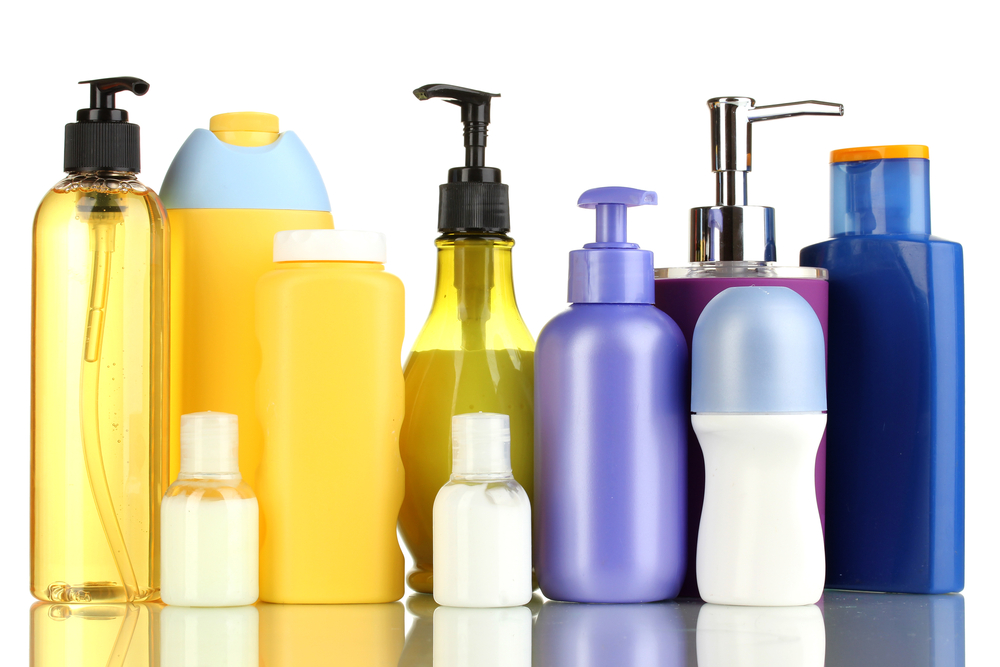 Once you've chosen your retail model and wholesale hair products supplier, it's time for the fun part. Choosing the hair care brands and products you want to sell in your online store!
Be sure to select products that tie into your eCommerce niche and brand, and will also appeal to your target customers. You might want to check out Google and do some research to see what's currently trending in 'clean and simple' hair care.
Which natural hair care products are popular? What items are selling out on competitor websites? Are there any organic and natural hair care brands with great "green" stories your customers would respond to? These are additional clues that can guide you in making inventory selections.
Choose Natural Hair Products With The Best Ingredients
Consumers want hair products that are safe to use, easy on the environment, but still deliver great results. i.e. they won't dry out their scalp, strip their hair color, or leave them with flat hair or flyaways.
Both consumers and brands are turning to nature to find the kind of ingredients that check all these boxes.
Shea butter, coconut oil, argan oil and other organics can be powerful, beneficial ingredients for hair. When selecting wholesale natural hair care products to sell in your dropshipping store, be on the lookout for these clean ingredients!
It's also important to understand what each natural ingredient does, so you can incorporate that into your product descriptions and brand storytelling.
Let's take a closer look at each of these ingredients, along with some quality hair products that use them which you may want to consider adding to your online store. All of these hair products and more are available from Greendropship.
1. Wholesale Natural Shea Butter Hair Products:
Shea butter is fat from the dried and boiled nuts of the shea tree. This high quality natural ingredient helps to soften curly or textured hair to keep it from becoming frizzy.
Shea butter also prevents dryness and brittleness from heat and wind exposure. The fat of the butter coats the hair and keeps moisture in, with no greasiness.
On the scalp, shea butter helps prevent dandruff and stop itchiness. Also, it promotes hair growth. Raw (unrefined) shea butter, contains vitamin A, vitamin E, and essential fatty acids. I can help deeply condition hair and fight damage.
Giovanni Cosmetics: 2Chic Frizz Be Gone Shea Butter Shampoo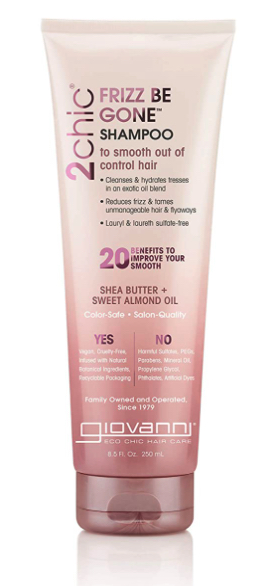 2chic Frizz Be Gone shampoo contains a dual smoothing complex of Shea Butter and Sweet Almond oil to control frizz and flyaways without weighing down your hair. Then a mix of Argan, Jojoba, and Coconut Oils wrap every strand in ultimate hydration while conquering even the most rebellious frizz.
Strengthens over-processed brittle hair
Leave unruly hair more manageable
100% safe for color treated hair
Cruelty-free and vegan-friendly
Lauryl and laureth sulfate free
Certified Amazon's Choice product
Shikai: Color Reflect Daily Moisture Conditioner w/ Shea Butter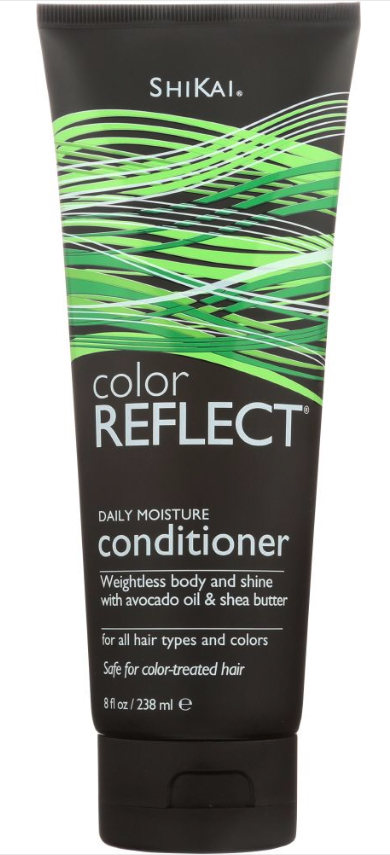 Shikai daily moisture conditioner helps protect and extend color-treated hair. This product provides weightless body and shine, with avocado oil and shea butter.
It also enhances hair color with light-reflective botanicals, giving customers lots of shine. And it protects color-treated hair with UV filters and optimized pH.
Made from plant-based ingredients (no dyes or coloring agents)
100% safe for color treated hair
Over 180 Amazon rating with an average of 4.6 Stars
2. Wholesale Coconut Hair Products:
Like shea butter, coconut oil also helps moisturize hair. It also promotes shine, without being overly greasy and softens the scalp without drying.
Thanks to Vitamin E and saturated fats, it strengthens textured or overly treated hair, helping to prevent breakage.
Coconut oil has natural conditioning properties, so some people use coconut oil as a leave-in conditioner. Others use products infused with coconut oil to help their hair grow longer, thicker​​, and healthier.
These are great wholesale natural hair care products to add to your online inventory.
Alba Botanica: Drink It Up Coconut Shampoo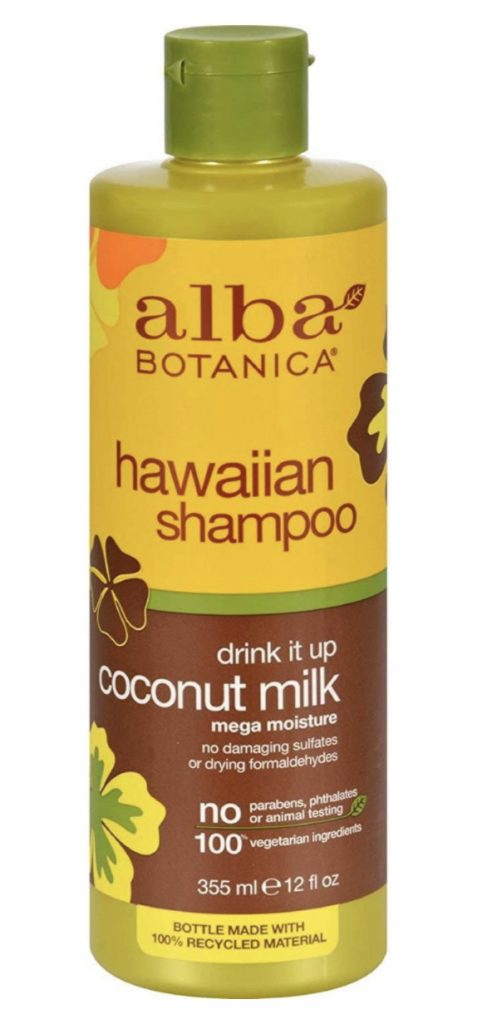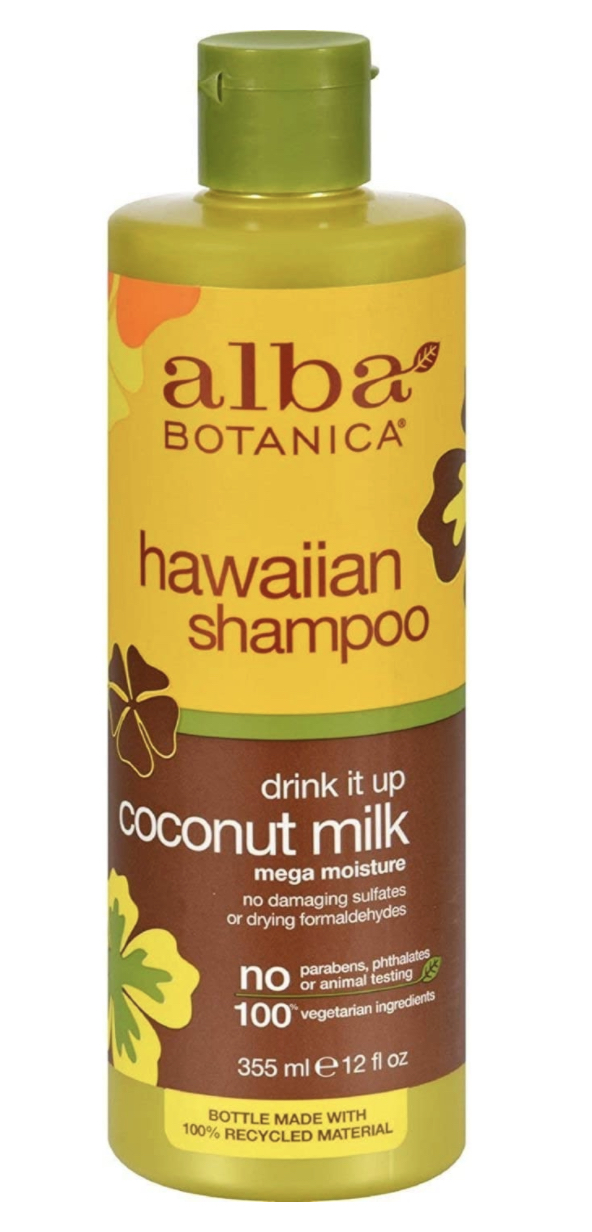 High in fatty acids and protein, the coconut milk in this Alba Botanica shampoo locks in moisture to strengthen the cuticle and reduce split ends. Calendula and tropical oils protect from heat styling and make dry hair more soft and manageable.
PH balanced formula
No harsh sulfates, parabens, or phthalates
Certified Amazon's Choice product
Over 2,000 Amazon ratings with an average of 4.5 Stars
Desert Essence: Coconut Hair Defrizzer and Heat Protector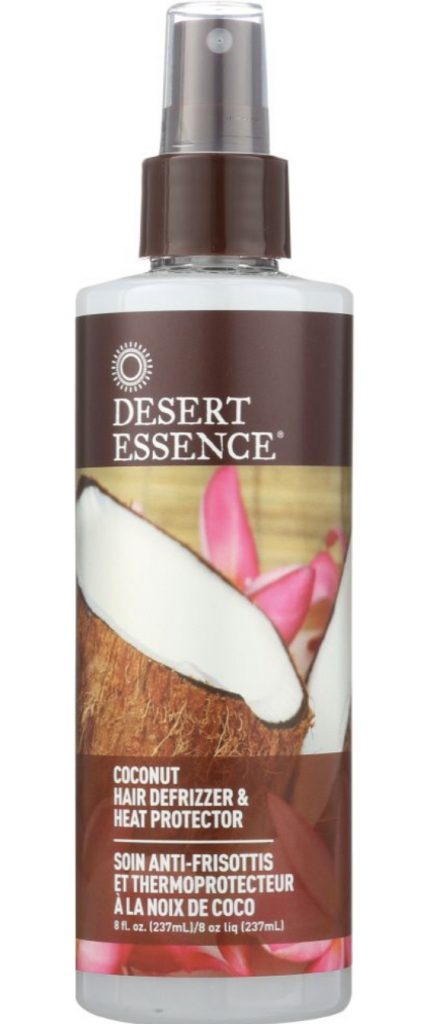 Use this lightweight organic spray from Desert Essence on hair to help protect against heat damage from styling and to detangle frizzy hair.
A unique blend of four desert botanicals and Coconut Oil extracts, this spray penetrates the hair cuticle and conditions from within, protecting hair against further damage. Jojoba Seed Extract conditions and adds shine, making hair look healthier.
Contains organic extracts and natural oils
Keeps hair and scalp moisturized all day
Protects hair from the heat of styling tools, like hair dryers and flat irons
Over 480 Amazon ratings with an average of 4.4 Stars.
3. Wholesale Argan Oil Hair Products:
Moroccan argan oil moisturizes and softens hair, especially textured or dry hair. It leaves hair super shiny without greasiness, adds elasticity, and helps stop hair from breaking.
It also nourishes dry scalp and fights dandruff. In addition, applying argan oil directly to the scalp may promote hair growth.
Some people use argan oil to help smooth and tame frizzy, hard-to-manage hair. This makes it a great product choice for people transitioning from relaxed to natural hair.
Avalon Organics: Argan Oil Shampoo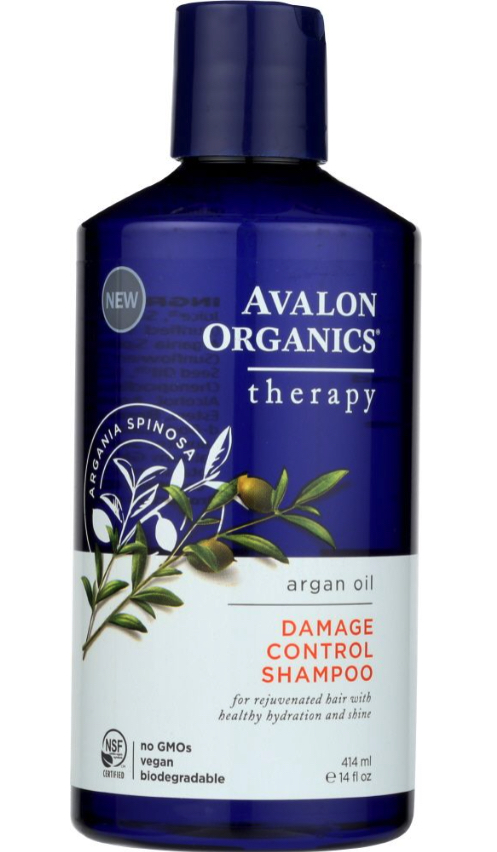 This argan oil infused shampoo from Avalon Organics gently cleanses and nourishes damaged hair to seal in moisture and protect from heat styling.
Certified Organic
Plant-based formula made with organic botanicals and essential oils
Non-GMO
No harsh preservatives, parabens, synthetic colors or fragrances, phthalates or sulfates
Vegan and Cruelty-Free
EWG Verified product (free from EWGs list of known chemicals of concern)
Climate Pledge Friendly
Seaweed Bath Company: Argan Oil Eucalyptus & Peppermint Conditioner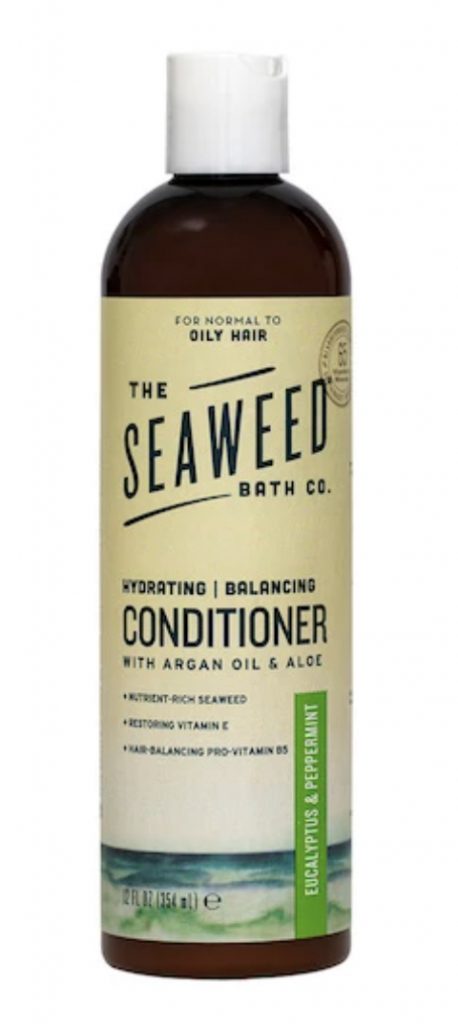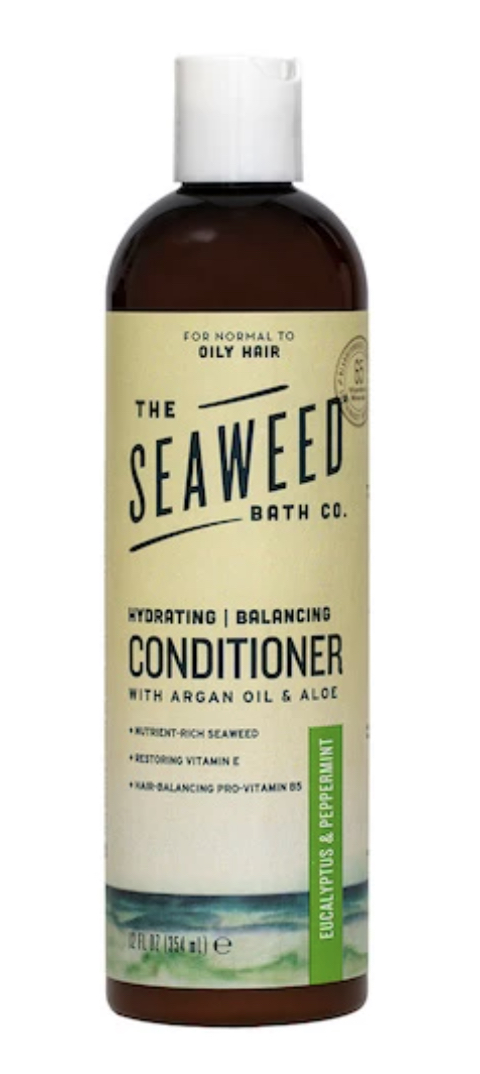 The Seaweed bath Company's balancing combination of seaweed with soothing argan oil cleanses and nourishes hair and scalp while maintaining healthy moisture and shine.
Organic sustainably-harvested bladderwrack seaweed infuses hair strands with 65+ vitamins and minerals. Also contains coconut and avocado oils for even more moisture.
Vegan and Cruelty-Free
No sulfates or parabens
Made with all natural ingredients
100% safe for color-treated hair
4. Wholesale Organic Hair Products:
Organic hair care products are free from harsh chemicals and safer for your skin and scalp.
The strong, alkaline chemicals found in most traditional hair care products can be especially damaging to people who suffer from dandruff or dry scalp, as these products strip the scalp of its protective layer and dry it out even more. Choosing organic replenishes lost hydration and helps re-balance the damage previously caused by chemical products.
In addition, organic products are gentler on the environment. When you're in the shower, excess product gets washed down the drain where it can negatively impact the environment. Using eco-friendly sustainably sourced organic ingredients helps reduce the amount of chemicals you're allowing to seep into our waterways.
Desert Essence: Organic Red Raspberry Conditioner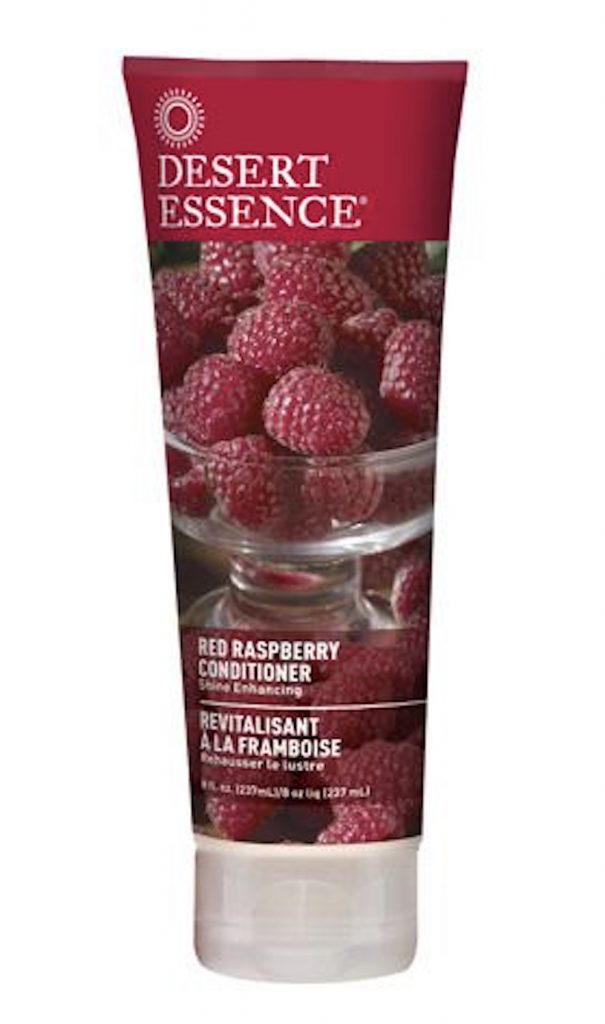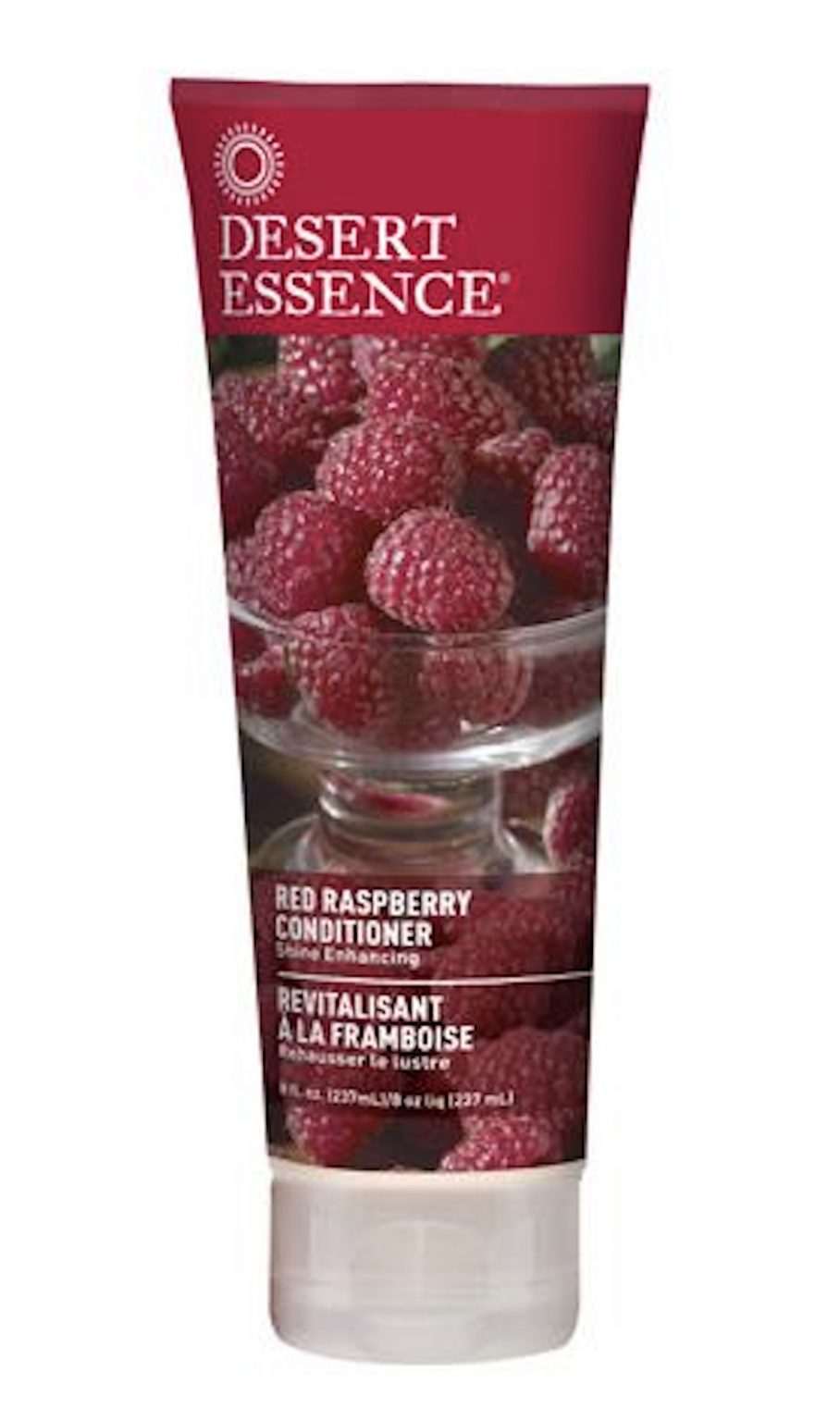 This conditioner has it all; Jojoba, Organic Sunflower Oil and Organic Shea Butter make hair soft while Organic Raspberry Leaf Extract, rich in Vitamins A and C, calcium, and magnesium, imparts a natural shine. Natural and organic extracts such as Organic Maca Root and Organic Nettle and Sea Kelp Extracts help strengthen hair. Plus it leaves hair with a refreshing, raspberry scent.
Vegan and Cruelty-Free
Made in the USA
No sulfates, artificial dyes or fragrances
Made with organic oils and extracts
B-Corp Certified Company
Light Mountain: Organic Natural Hair Color & Conditioner (Red)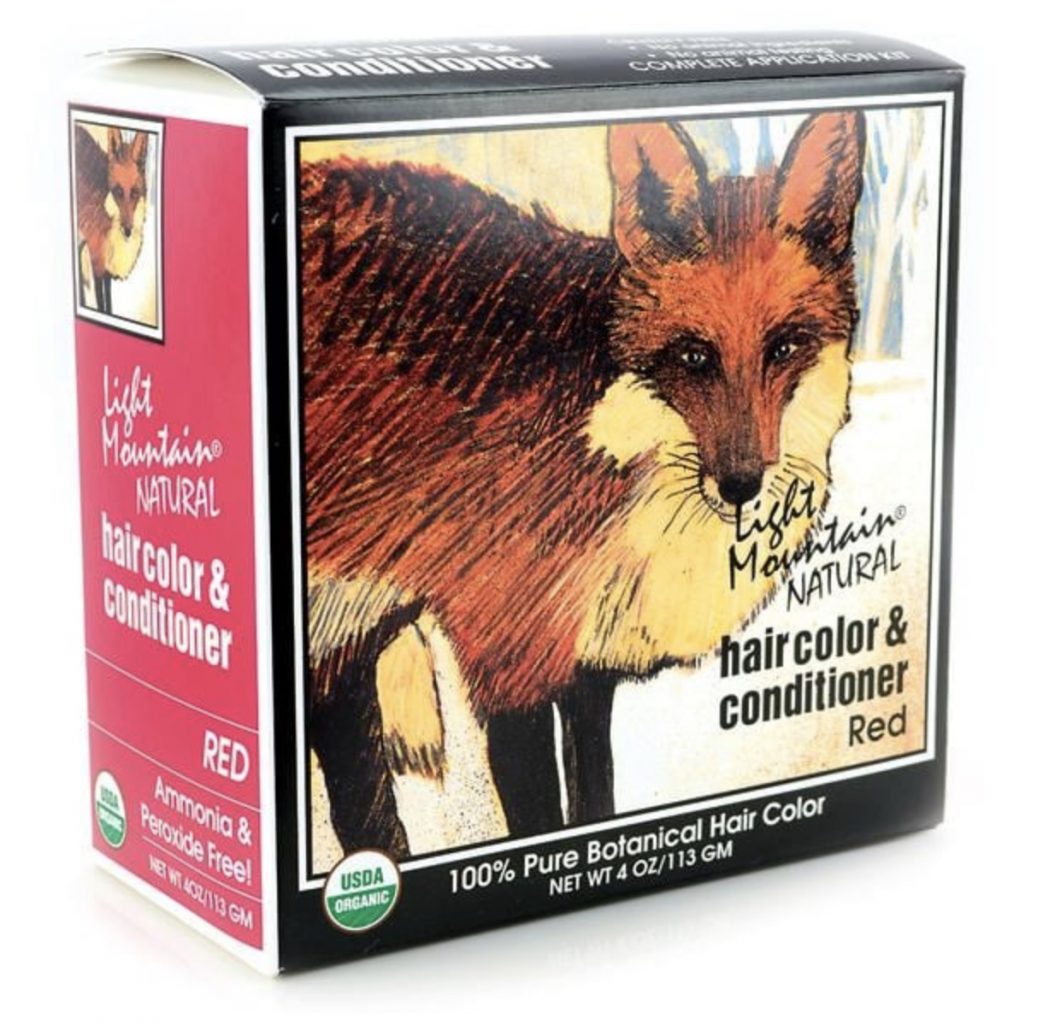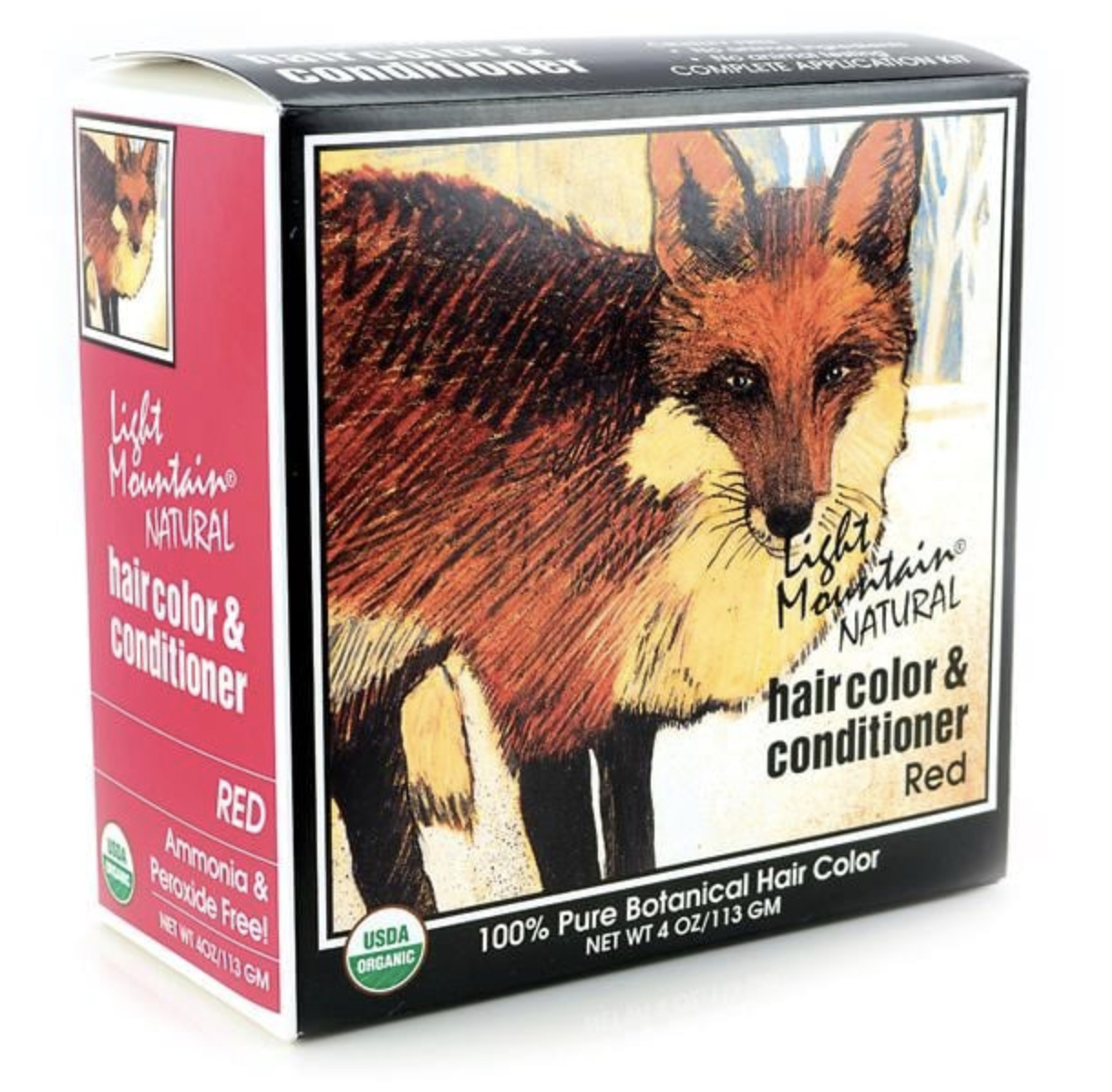 Give hair a naturally red hue with Light Mountain Natural Hair Color & Conditioner in Red. This 100% pure botanical hair color contains only pure botanicals and nothing else.
Its ingredients include senna, henna and indigo. It also leaves your hair soft and conditioned. Complete application kit includes cap and gloves. This chemical-free hair color is even safe to use while pregnant.
USDA Certified Organic
Cruelty-Free
100% pure botanical hair color
Ammonia-free
Certified Amazon's Choice product
Rated 5.0 Stars on Amazon!
Desert Essence: Organic Lemon Tea Tree Shampoo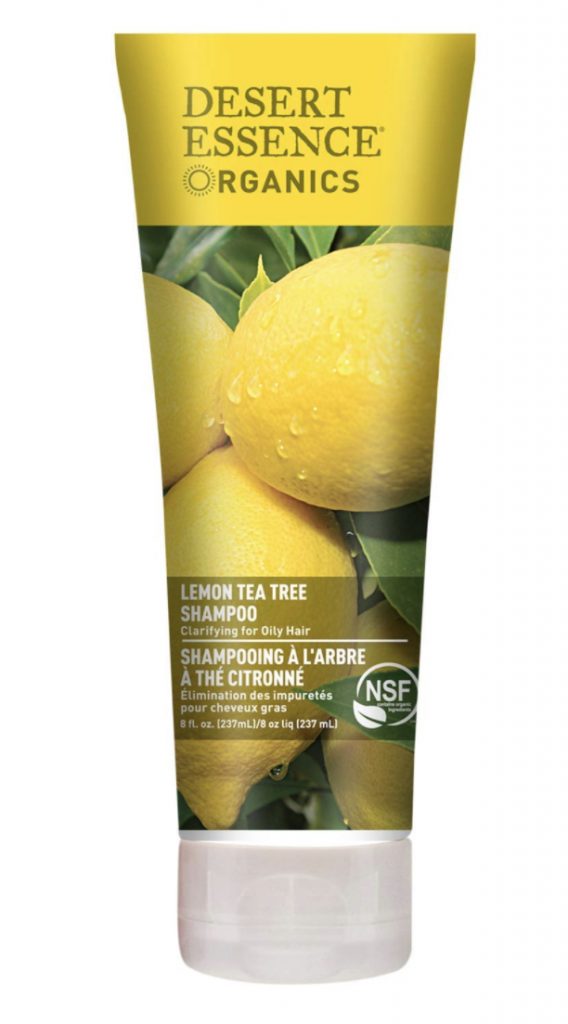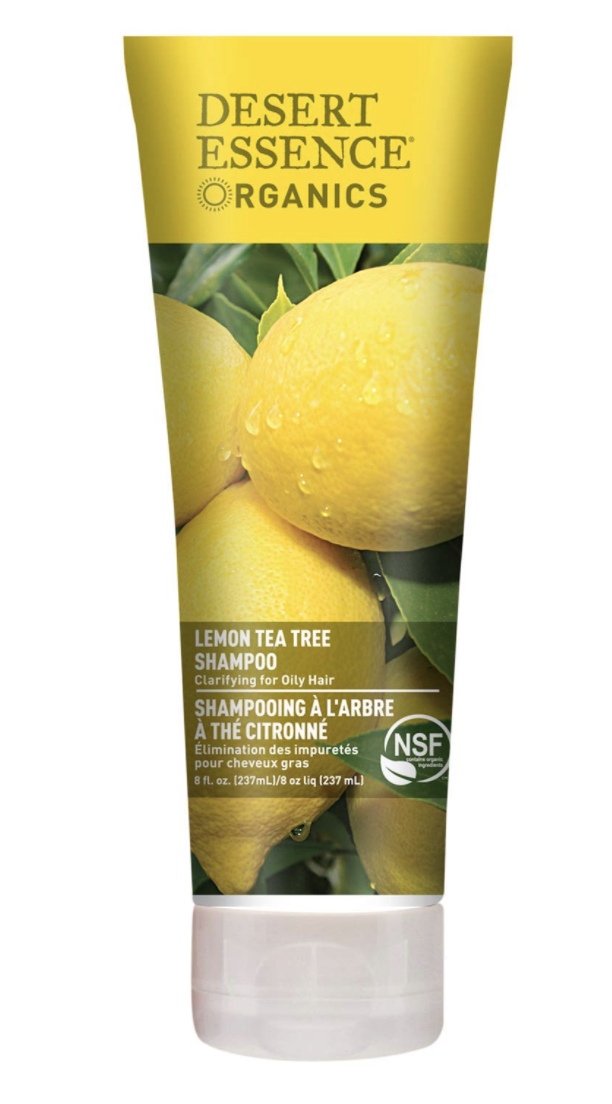 This shampoo is perfect for oil-prone scalp and hair. It helps bring the scalp back to its naturally preferred PH, while leaving hair soft and manageable.
Clarifying lemon tea tree oil conditioner formulated with Provitamin B5, Organic Lemon Peel Extract and Organic Australian Tea Tree Oil.
Vegan and Cruelty-Free
Made in the USA
No sulfates, artificial dyes or fragrances
Made with organic oils and extracts
B-Corp Certified Company
Certified Amazon's Choice product
Over 1,050 Amazon ratings with an average of 4.5 Stars.
Acure: Organic Dry Shampoo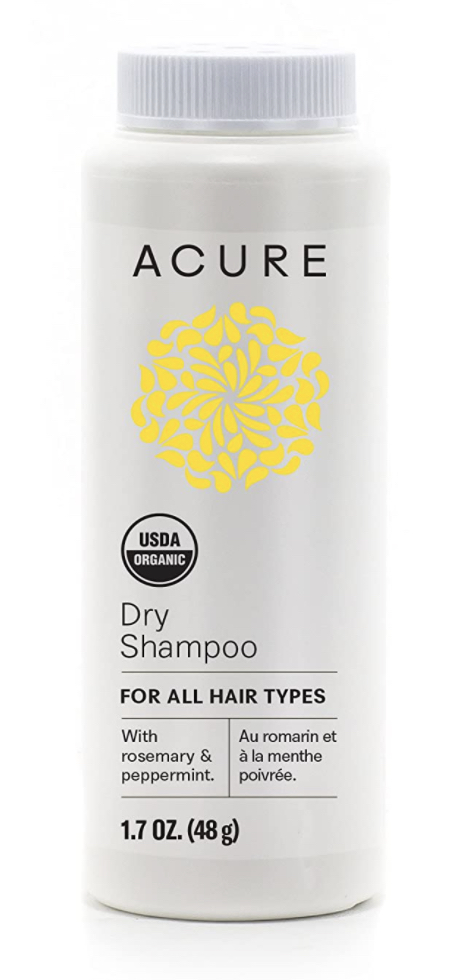 Don't have time to wash your hair but need a refresh? That's exactly what this easy to use, fast acting dry shampoo was made for! It removes oil and grime without using any water, and leaves hair looking clean and fresh to boot.
USDA Certified Organic
Vegan and Cruelty-Free
No parabens, sulfates, phthalates, or fragrances
100% biodegradable
Made in the USA
Start Selling Wholesale Natural Hair Care Products Today!
All of these high-quality natural hair care brands and more are available to GreenDropShip members. In fact, we offer literally hundreds of wholesale natural hair care, skin care and beauty products. That's alongside our full inventory of thousands of natural and organic products, including groceries, cleaners, household products, baby items and more.
Even better, most of our products are proudly made in the USA, which reduces shipping times and means they are held to the highest quality standards. And don't forget, we're both a dropshipping supplier and a bulk wholesale supplier. So whichever retail business model you choose, we can help.
And if you're a Shopify store owner, we've got you covered. GreenDropShip launched its own dropshipping app for Shopify. Making it even easier to add products to your online Shopify store… with just 1-Click.
As an online business owner, you want to work with a supplier that is reputable, and will deliver exactly what you advertised to your customer. That's why GreenDropShip is the smart choice for wholesale natural hair care products.
Join GreenDropShip today and start selling!