Wholesale Soap Bars: Reliable Products For Body And Bath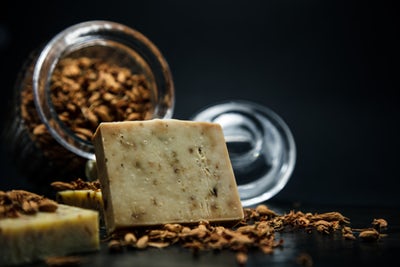 Wholesale Soap Bars: Not The Soap You Used To Know
Quiet as it's kept, wholesale soap bars have been making a strong comeback over the last few years. The popularity for bar soap had dipped after the introduction of body wash and liquid soap beauty products.
But thanks to artisan soap makers and specialty products like natural soap, the tide has changed. Consumers have dramatically increased their demand for bar soap. A lot of this has to do with the variety of offerings from smaller manufacturers and individual artisan soap makers.
Bar Soap: The Good And The Bad
Fact is, commercial bar soaps gained a bad reputation among quite a few consumers for a good reason. That's because many wholesale bar soaps produced by major manufacturers aren't really "soap" at all. Many commercial soaps and body washes are labeled "beauty bar," "cleansing bar," and deodorizing bar. This means these products are not authentically soap. They're actually synthetic detergent products. Made from synthetic surfactants, petrochemicals, and other cleaning ingredients, they're just not great for cleaning the skin.
While synthetic soaps excel at removing oil from skin, on the flip side they dry your skin out. To regain skin moisture, many consumers use lotion after bathing or showering to replenish the skin. Not realizing that if they used a natural or organic soap product, this wouldn't be necessary.
Why Organic Bar Soap Is Better For You
This is one of the reasons why organic and artisan wholesale soap supplies have become so popular among consumers. Natural soap is made with ingredients found in nature. These materials include pure oils, oats, honey, and even goat milk. Not only do they not dry out the skin, but they also replenish and moisturize without chemical additives.
What is Real Soap Made of?
Wholesale soap bar products like these are great for the organic reseller since they perfectly align with other natural and organic products that you may sell on your online business. For starters, natural soap bars are real soap since they fit the FDA definition as opposed to most commercial brands.
To meet the definition of soap in FDA's regulations, a product has to meet three conditions:
What it's made of: To be regulated as "soap," the product must be composed mainly of the "alkali salts of fatty acids," that is, the material you get when you combine fats or oils with an alkali, such as lye.
What ingredients cause its cleaning action: To be regulated as "soap," those "alkali salts of fatty acids" must be the only material that results in the product's cleaning action. If the product contains synthetic detergents, it's a cosmetic, not a soap. However,  you still can use the word "soap" on the label.
How it's intended to be used: To be regulated as soap, it must be labeled and marketed only for use as soap. If it is intended for purposes such as moisturizing the skin, making the user smell nice, or deodorizing the user's body, it's a cosmetic. Or, if the product is intended to treat or prevent diseases, such as by killing germs, or treating skin conditions, such as acne or eczema, it's a drug. But again, you can still use the word "soap" on the label.
There's Variety In Organic Soaps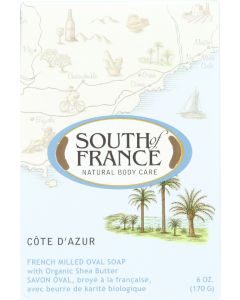 What's wonderful about the organic wholesale bar soap market is that there are so many different varieties for consumers to choose from. Elegant soap concoctions like South Of France Soap Bar Cote D'Azur, combines a delightful melody of sea breeze, citrus peel oil, leaf oil and rosemary, for an incredible bathing and wash experience.
The South Of France brand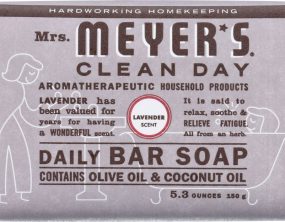 features several craft soaps with different scents and oils. You can find them in our catalog among other quality natural soap brands. Mrs. Meyers Daily Lavender bar soap provides soothing aromatherapy with the scent of lavender. The popular soap bar also infuses coconut oil and olive oil to aid to fatigue relief while providing a silky smooth bathing experience. The Mrs Meyers soaps line can also be found in Greendropship's product catalog.
The Market of Natural Soaps
Natural soapmakers take the ingredients they use seriously. This means they invest in high quality uncontaminated ingredients such as oils and organic scents. The emphasis on these products results in skin loving and super cleansing properties that moisturize and exfoliate the body for a robust complexion all over.
None of this has been lost on consumers as natural wholesale soap bar sales continue to climb over the next decade. According to International Market Analysis Research, the soap bar market sales exceeded $19.5 billion in 2018. This is expected to increase by 5% year over year until 2024. A growing percentage of sales is owed to consumer interest in organic bar soap products. This is due to consumer education about toxic ingredients found in commercial soap bar products and a desire for organic skin care in their personal hygiene regimen.
The smart reseller can easily take advantage of consumer demand for quality natural wholesale soap bar products. An investment in marketing the benefits of organic soap and offering a variety of soap bar products should undoubtedly increase your business revenue.
Greendropship offers over 20,000 organic products for your business. Get our catalog now to check out our inventory of wholesale soap bars for your online business.