Wholesale Sodas: Natural Products Every Reseller Loves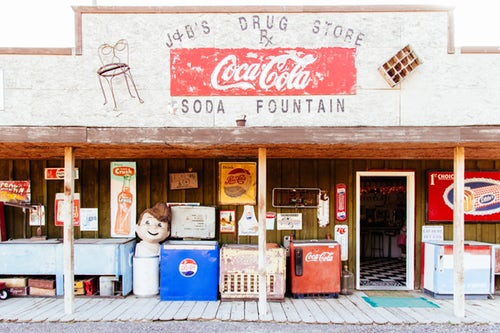 The Pot Of Gold Found In Wholesale Sodas
Some resellers might think wholesale sodas wouldn't be much a revenue generator. But we beg to differ. For starters, organic bottled wholesale sodas are enjoying a huge popularity among consumers. Now presented with healthier options, consumers are scrambling to find delicious health-conscious carbonated soda products to satisfy a never ending thirst.
It's no secret that soda has gotten a bad rap these last few decades. Sugar-laden and filled with empty calories, most health-conscious people shied away from sodas preferring less sugary and more nutritious options.  Ailments like obesity, cavities and diabetes have long been attributed to soda consumption.
The Soda Addiction
Commercial diet soda products fare just as bad. Scientists have concluded that the artificial sweeteners found in diet sodas promote kidney disease, metabolic problems, rotting teeth and even cell damage. So it's easy to see that if you're an organic food seller, sodas wouldn't be on the top of your product selection list.
Nonetheless, the average American guzzles over 44 gallons of soda a year.  So even with the health challenges consumers are facing commercial soda consumption, soda remains one of the country's most popular beverages.
History Of Soda In America
Fact is, soda hasn't been around all that long. It was 1767 when carbonated drinks were invented. Back then, people used carbonated water as a cure for health problems. Originally soda was sold at pharmacies as a medicine.
The first popular soda was root beer. Originating in 1819, root beer was flavored with more than 25 herbs, berries and roots. Soda pop has definitely evolved over time. But it wasn't until Hansen's Beverage Company that soda started to gain some respectability in the healthy drinks realm.
Introducing their natural soda products in the late seventies, the company quickly carved out a niche for organic soda products along with offering fruit juice-based beverages like Snapple. Since then, craft sodas have offered stiff competition to soft drink giants like Hansen is also offering natural alternatives for flavored carbonated drinks.
Natural Soda Comes To The Rescue
Made with ingredients such as cane sugar and natural syrups, these products quickly gained traction among the mainstream as popular soda alternatives to far less healthy commercial brands. Craft soda companies like Flathead Lake, Dr. Brown and Virgil's have amassed a strong consumer base of natural soda lovers.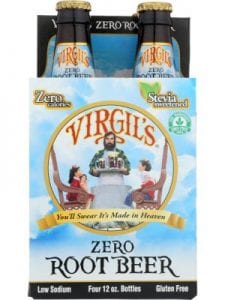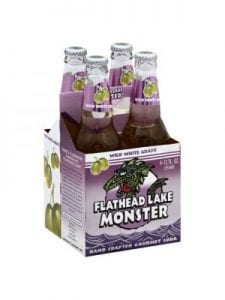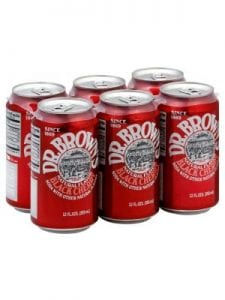 Not surprisingly wholesale organic soda products such as craft sodas have emerged as the fastest-growing segment of the soft drinks market in the U.S. This is according to a report conducted by Grandview Research. All of this is due to increasing demand from consumers. Even major commercial soda producers have started to shift away from nutritive sweeteners to organic non-nutritive sweeteners to bolster the healthy aspects of their products.
This shift in soda production is due to consumer s increasing awareness towards green and healthy products. Fact is, we're loving in an organic conscious age.  From a consumer perspective, soda is not exempt.
Wholesale Sodas: The Marketing Info Will Surprise You
Grand View Research also revealed that young adults accounted for 64% of the wholesale soda market. They are in fact the most significant market segment when it comes to natural sodas.  A lot of this is due to the perception by young adults as natural or organic sodas as being healthier than diet and regular drinks. They're also willing to pay more for premium brands.
However, middle-aged adults are fast approaching their younger counterparts in natural soda consumption. The increasing knowledge about the harmful effects of sugary drinks and weight concerns has been significant factors in the sales growth of organic products. While middle-age consumers tend to look at natural soda beverages ass healthy alternatives, they're also using them as alternatives to alcoholic beverages.
All of this information is important in terms of marketing wholesale organic sodas to your customer base. Among your flavored water , juice and energy drink options, organic soda will be a welcome addition to your product line. Keep in mind that Americans spent over $43 million on natural soda products in 2018. That number is set to increase year over year.
With traditional sodas under scrutiny by health officials and nutritionists, organic sodas are quickly picking up a large swath of the soda market share in the U.S. By offering natural ingredients, fun flavors and unusual packaging, these products are literally flying off the shelves. And even better news, they're doing very well with online retailers. Start selling organic wholesale sodas on your website and watch your profits grow.