Wholesale Sunscreen: Quality Organic Options For Resellers.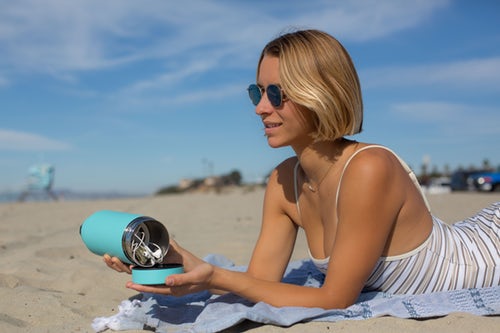 Wholesale Sunscreen: Organic Vs Commercial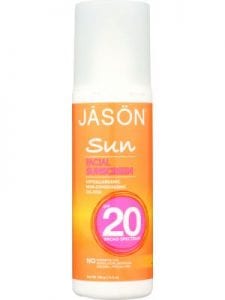 Wholesale sunscreen is an excellent product to carry on your website. Everybody needs it. And it also invites customers to look around for other skin care products that you have to offer. However, sometimes customers get confused by organic sunscreen options verses just sunscreen. Let's clear the air on the differences between the two products.
If you're a reseller of organic products you're probably more interested in organic sunscreen to offer to customers. The term "organic" implies that these products are natural and contain less chemicals than regular sunscreen products on the market. There's some truth to that. Organic sunscreens use carbon-based chemicals that work to reduce the impact of ultraviolet radiation.
On the other hand, regular sunscreen (sunscreen that's not labeled organic), contains what's called barrier chemicals. These include zinc or titanium. Because they are not carbon-based, they are labeled inorganic.
But is organic sunscreen better for you?
Yes. For starters they're non-toxic. Most commercial sun protection products carry parabens and other environmentally unfriendly ingredients like phthalates and ethoxylates. These are harmful to the environment. Other ingredients such as oxybenzone and octinoxate can be highly allergenic. Another ingredient found in commercial sun screen products to look out for is methylisothiazolinone. This is a common preservative found in non-organic sunscreens that is also highly allergenic.
Why Organic Sunscreen Is The Best Option
The good news is, there's great all natural sunscreen products for your organic loving customers. Not only are they good for you, they're also good for the environment. Products like Alba Botanica Sports Sunscreen is a great broad spectrum sunscreen that protects against sun burn, skin cancer and premature signs of aging. On the organic tip, it contains no fragrances and is enriched with vitamin E and green tea which is full of antioxidants.
Kiss My Face offers a broad array of organic sun protection products for the entire family including infants. All of their products are free of paraben and other harmful chemicals that can impact the environment and the skin. Additionally, there are a wide selection of other great organic sun screens that will suit your customer's needs.
Wholesale Sunscreen Sales Is On The Rise
Fact is, in terms of organic sunscreen items, your customers are more than likely looking for them already. According to Grand View Research, sales for sun care products globally soared past $1.95 billion in 2016. Sales in the U.S. alone reach $79 million that same year.This number has increased year over year. Organic products have made up a significant portion of those sales in recent years. This is because in the last decade or so consumers have become aware of the synthetic chemicals found in commercial sun care products and have been searching for more natural options to protect them from the sun.
Grand View Research also says that ecommerce is playing a heavy role in driving sun protection product sales. This is good news for resellers since it means customers are now preferring to purchase these kinds of products online as opposed to brick and mortar stores.
Here are the three top things consumers today are looking for in sunscreen products:
Anti-aging components
Ultra Violet Ray protection
Skin Cancer prevention ingredients
Most organic options offer all of the above including wholesome natural elements that support skin health and rejuvenation. This puts resellers in a great place in offering organic wholesale sun screen products that consumers can trust. Here's a selection of great organic sunscreen products you can sell on your online business. You can find them in Greendropship's catalog here.