Hot Dropshipping Trends: Summer 2022
Can you feel it? Warmer weather, longer days, and restless kids ready for vacation… It all means that summer is just around the corner! Take advantage of the season by adding some summer dropshipping product trends to your online store.
Summertime means 'fun in the sun' outdoor activities, beaches, barbecues, and ice-cold drinks on the patio. Purchasing habits shift based on the activities that consumers participate in, and online entrepreneurs need to be prepared!
Having a successful dropshipping business means offering customers useful and delightful products they need for every season. So without further ado, let's dive into our list of the best dropshipping trends for summer 2022.
16 Best Dropshipping Products To Sell This Summer
Seasonality has a major influence on customer demand. And successful ecommerce entrepreneurs understand how critical it is to have an effective marketing strategy in place to make the most of every season.
Customer behavior shifts in reaction to changing weather and needs. By making your inventory and marketing efforts as relevant as possible to potential customers, you'll ensure their ecommerce experience corresponds to what they're looking for in the moment.
What people search for (in terms of SEO keywords) also depends heavily on the season of the year, more so in ecommerce than anywhere else. You can ride the wave of seasonal SEO trends to drive more traffic to your online store.
In our list below, you'll find recommendations for 16 trending products to sell this summer. Many of these are evergreen ideas that could be offered in your online store year-round, but are especially hot sellers during the summer months.
This means you'll want to showcase these items on your website and summer marketing campaigns to take advantage of increased demand to boost your online sales!
Summer Suncare Products: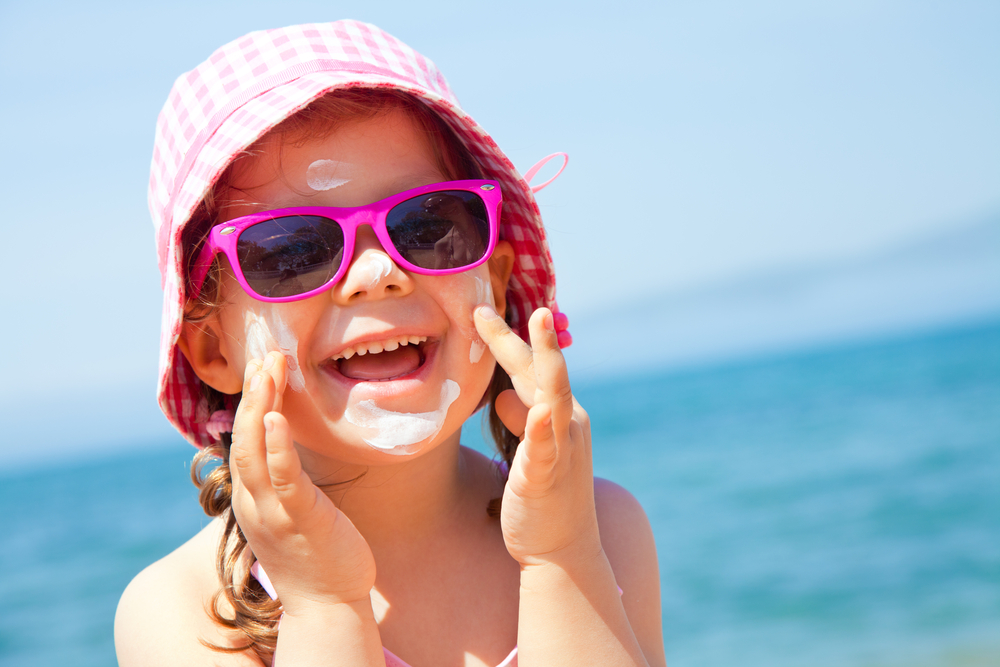 To understand seasonality and how it impacts summer dropshipping trends, let's take a look at some common keywords used by US consumers as shown by Google Trends.
We'll start off with the word "sunscreen". You can see in the chart below, that while sunscreen has some interest year-round, the overall pattern is a spike in search volume during the hot summer months.


That's why sunscreen tops our dropshipping summer trends list and is a great product to feature in your online store this time of year!
Below are four (4) of our favorite natural suncare products. All of these great brands are available from GreenDropShip to add to your summer inventory.
1. DERMA E: Antioxidant Natural Oil-Free Sunscreen For Face (SPF 30)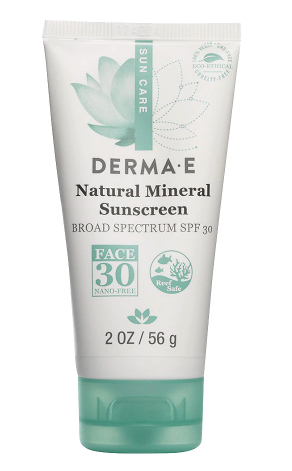 Looking for an everyday natural sunscreen that's safe and gentle enough for sensitive skin? Look no further. Derma E is a family owned brand that has been making trusted, vitamin rich, natural skincare products since 1984.
Apply this product to the face each morning to protect skin throughout the day. Antioxidants Vitamin C and Green Tea help fight free radicals to counteract environmental and age damage.
Broad Spectrum UVA/UVB SPF 30
Neutralizes Free Radicals
Safe and Hypoallergenic
Clear, lightweight, nanoparticle-free Zinc Oxide
Cruelty-free and 100% vegan
No harmful parabens, phthalates, sodium lauryl sulfate, petrolatum, mineral oil, artificial colors or GMOs
Biodegradable and reef safe
Our wholesale price $10.82, but retails for $19.75 at Walgreens
2. Alba Botanica: Kids Spray Sunscreen (SPF 50)

Kids need extra sun protection in the summer, protection that's easy-to-apply, long-lasting and won't wash off when wet. Alba Botanica's Kids spray sunscreen checks all the boxes.
Apply this rich, botanically moisturizing sunscreen to your child's delicate skin every time they go outside for the ultimate defense against damaging summer rays.
Lightweight, fast-drying mist sprays at any angle
Hypoallergenic
Water resistant (80 minutes)
No oxybenzone, octinoxate, nano-sunscreens
Cruelty free and 100% vegetarian
NO parabens, phthalates, sulfates, artificial colors or synthetic fragrance
Biodegradable and reef friendly
3. Alba Botanica: Natural Sport Sunscreen (SPF 45)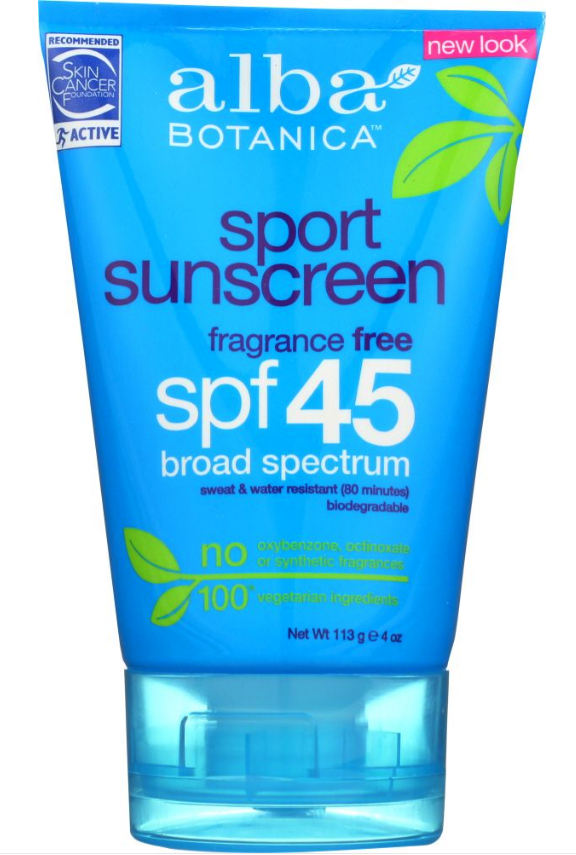 Outdoor activities require extra sun protection, the type of sunscreen that won't rub or sweat off your skin when exercising. That's exactly what Alba Botanica's natural sport formula is designed for.
Extracts of aloe vera, chamomile and calendula soothe and repair, protecting sensitive skin against the free radical damage that often results from exposure to the sun.
Broad Spectrum UVA/UVB SPF 45
Chemical free, mineral sunscreen
Water resistant and sweat proof
Hypoallergenic and fragrance free
Cruelty-free and 100% vegetarian
No harmful parabens, phthalates, sodium lauryl sulfate, petrolatum, mineral oil, artificial colors or GMOs
Biodegradable and reef safe
4. Green Goo: After Sun Skin Repair Salve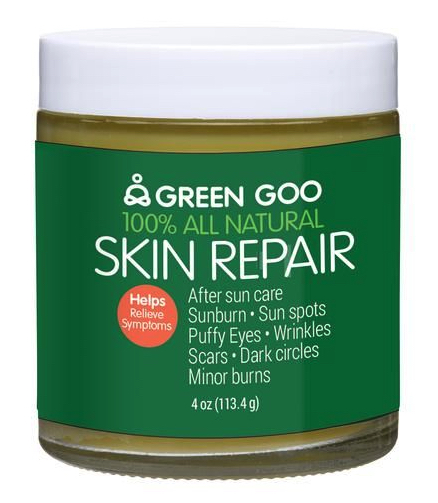 Summer skincare isn't just sunscreen. After a long day outdoors, your skin could probably use a little after sun repair too. Green Goo is a multipurpose skin rejuvenating wonder that's perfect for the job!
This nutrient rich blend of aloe vera and vitamin E oil nourishes and improves skin's appearance. It's great for after sun care and soothing minor burns. Customers can also use it as a daily moisturizer, or as a night eye cream to help reduce the appearance of wrinkles, puffy eyes, and dark circles.
100% natural ingredients, does not contain parabens, phthalates, petrochemicals, or artificial ingredients
Green Goo is women owned, family run, and B-Corp certified
Over 500 Amazon reviews with an average rating of 4.5 stars
Summer Barbecue Trends: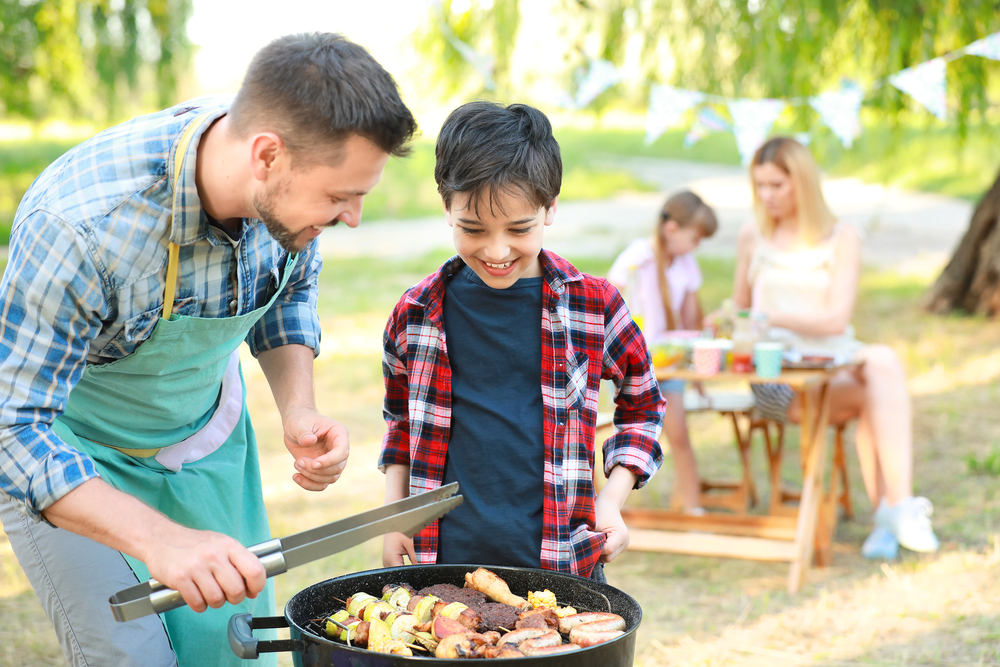 Our next category of dropshipping trends for summer is as close as your own backyard. You guessed it, barbecue!
Nothing says summer fun like getting family and friends together for a little backyard grilling adventure. Let's check Google Trends for search interest in the term "barbecue" over time.


Again you can see how the overall pattern is a spike in search volume during the summer months. Which means all things barbecue – whether it's tablecloths, aprons and tools for the grill, or food items you cook in the great outdoors, are all winners this time of year.
Below are four (4) of our favorite organic barbecue picks. All of these brands and more are available from GreenDropShip to add to your summer inventory.
5. Stonewall Kitchen: Organic Smoky Maple Barbecue Sauce

If you like your barbecue sauces sweet and smoky, then this is the sauce for you. Thick, rich, and loaded with flavorful organic ingredients, it adds a wonderful, well-rounded flavor to all your favorite summertime grilled meats.
No barbecue is complete without the right sauce. This one makes a great addition to your online store.
Certified USDA Organic
Gluten free and Non-GMO
Rated 5.0 Stars on Amazon!
6. Amy's: Black Bean Veggie Burger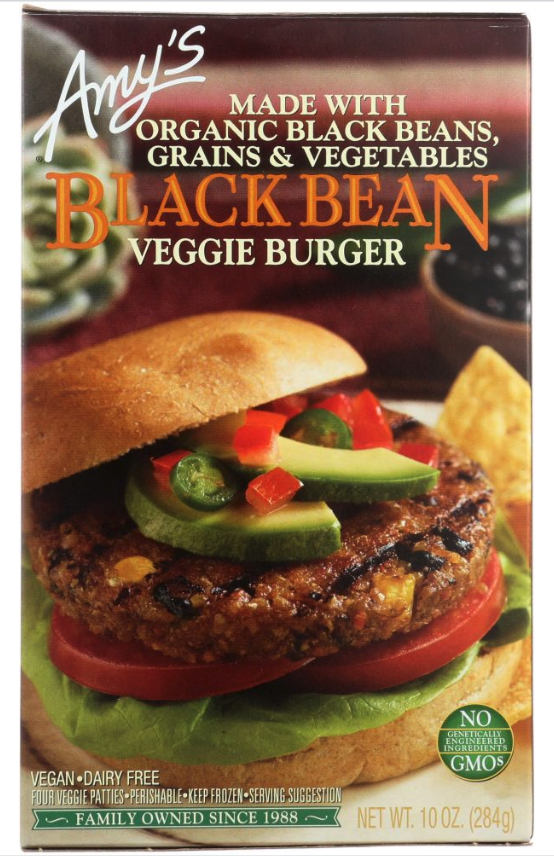 These days more and more people are adopting a plant-based diet, which means one of this year's biggest summer dropshipping trends is adding some vegetarian options for the grill.
RELATED: Guide To Plant-Based Food Trends For Resellers
Amy's helped pioneer the organic food industry and has been a trusted family-owned brand since 1987. They have always supported organic farming as it's better for the planet, and they think it just plain tastes better. We couldn't agree more!
Certified USDA Organic
Dairy Free and lactose free
100% Vegan and Non-GMO
Tree Nut Free
Over 450 Amazon reviews with an average rating of 4.3 stars
7. LightLife: Smart Dogs Veggie Hot Dogs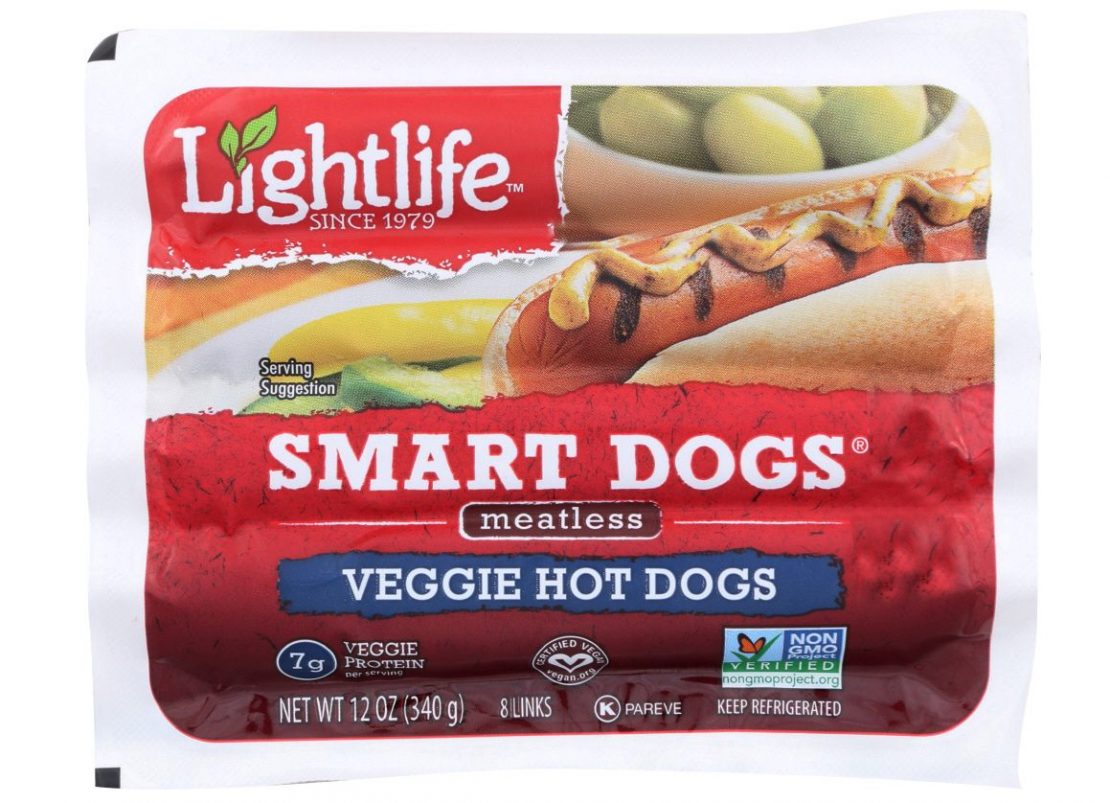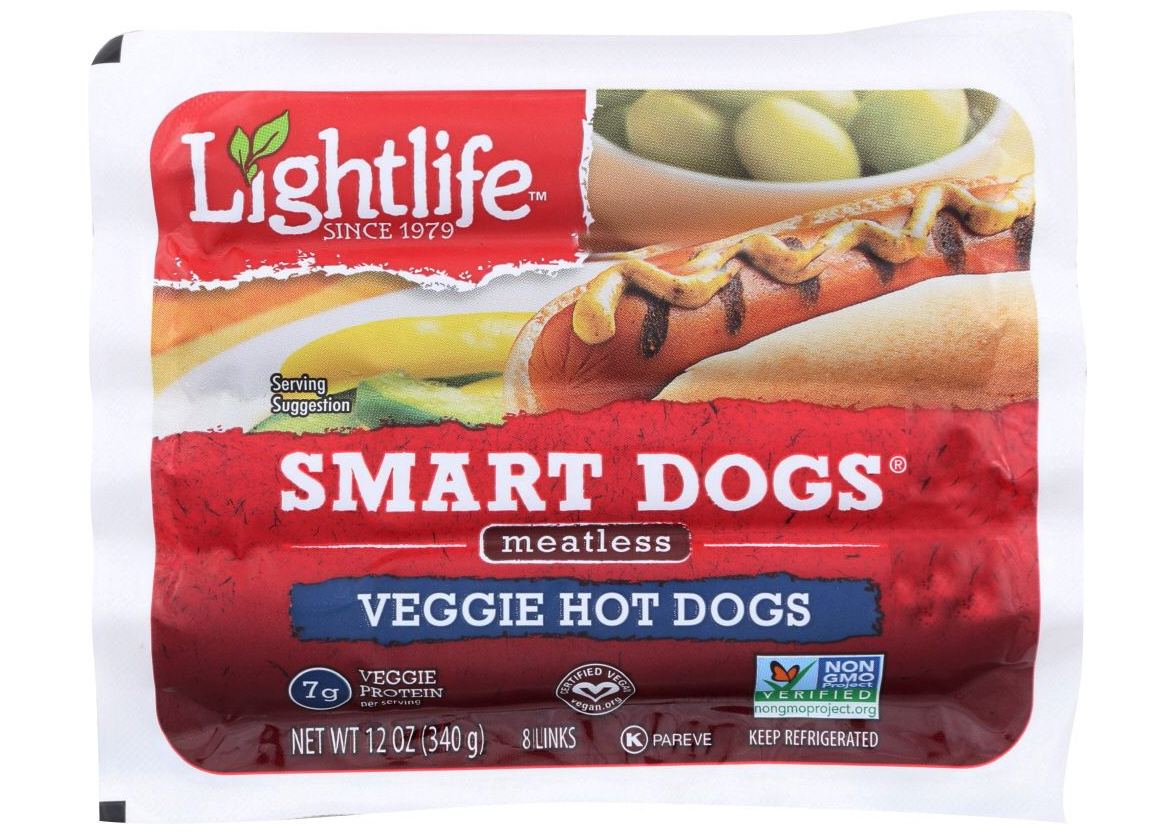 Burgers aren't the only thing customers are looking for plant-based. What would summer be without throwing a few hot dogs on the grill? These are especially great for kids who'll never know they're eating vegetarian.
RELATED: Top Wholesale Vegan Food and Distributors
Lightlife Smart Dogs offer up all the juicy flavor folks love, without the meat. Fire up the grill, top with your favorite condiments, and enjoy the ultimate summertime favorite.
100% Vegan and kosher
Non-GMO Project Verified
Over 1,650 Amazon reviews with an average rating of 4.4 Stars
8. Udi's: Gluten Free Whole Grain Hamburger Buns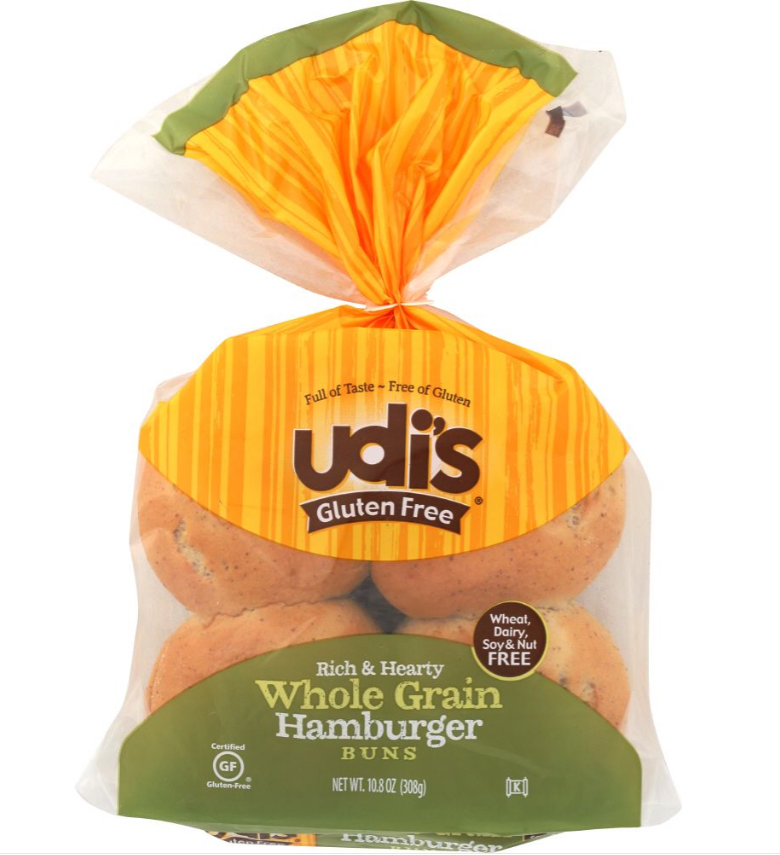 You can't serve a burger (or a hotdog) without the bun. But these days, health conscious consumers are turning away from the old white bread varieties and looking for gluten-free and whole grain bun options.
Udi's is a leader in the gluten-free movement and makes a variety of bun options including this popular whole grain version. Another great summer barbecue addition to your online store.
Certified gluten free
Wheat, dairy, soy, and nut free
Per Google Keyword Planner, the term "gluten free buns" has upwards of 10K monthly searches, while "gluten free bread" has up to 100K
Summer Beverages: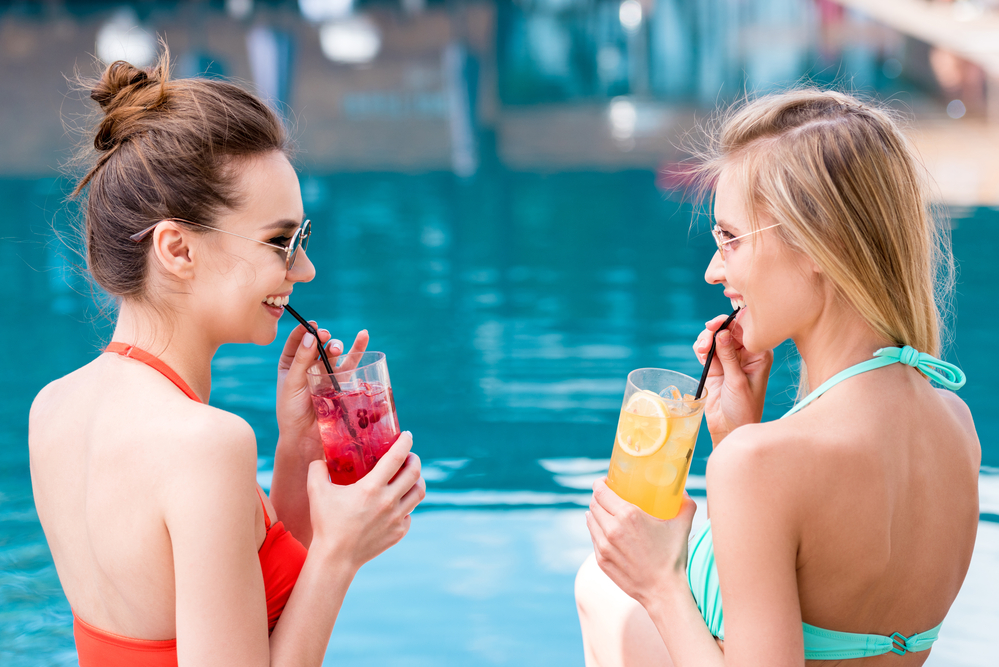 When you think summertime, do you picture yourself on a patio or balcony sipping a cold iced tea or lemonade? You're not alone!
Cold beverages are synonymous with summer, and it's what we've chosen to end our list of dropshipping summer trends. Let's look at Google search volumes to see if consumers agree.


Google trends shows the same seasonal pattern with the term "iced tea". Search interest peaks every year during the warm summer months, which is why summer beverages are another popular item to add to your ecommerce store this season. Here's some of our favorite brands that we offer at GreenDropShip.
9. STEAZ: Organic Iced Green Tea with Lemon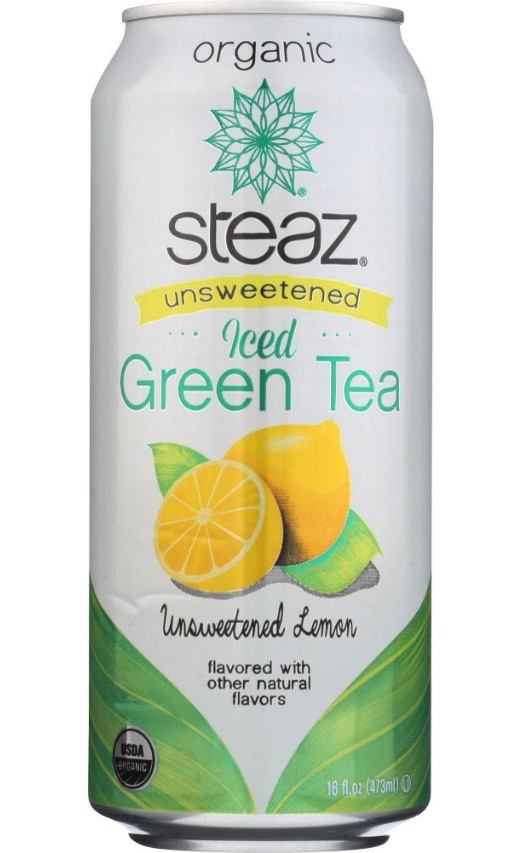 This delicious 100% green tea with a hint of lemon is perfect for hot summer days. It's got no added sugar, but tastes so great you won't even miss it.
Certified Organic
Unsweetened
Contains natural antioxidants
Over 150 Amazon Reviews with an average rating of 4.3 Stars
10. Santa Cruz: Organic Iced Tea & Lemonade (half and half)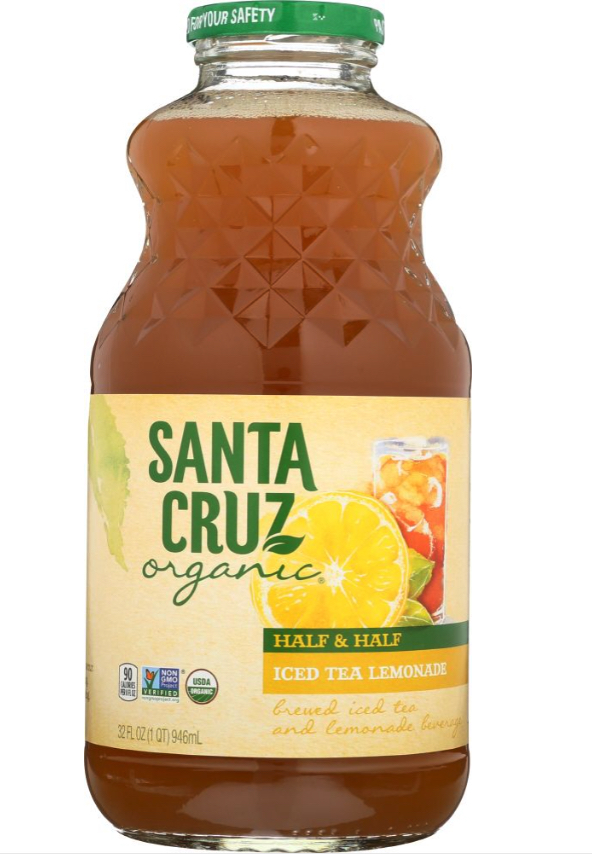 An organic pre-made Arnold Palmer ready to serve? Sign us up!
This delightful mix of half lemonade, half iced tea is a summertime favorite. Customers can serve it up over ice at their next barbecue or pool party. Having it pre-made means you don't have to hassle with mixing it up yourself. Just open, pour, and enjoy.
Certified USDA Organic
Gluten Free
Non-GMO Project Verified
Green-e Energy Certified Company
11. Uncle Matt's Organic: Homestyle Lemonade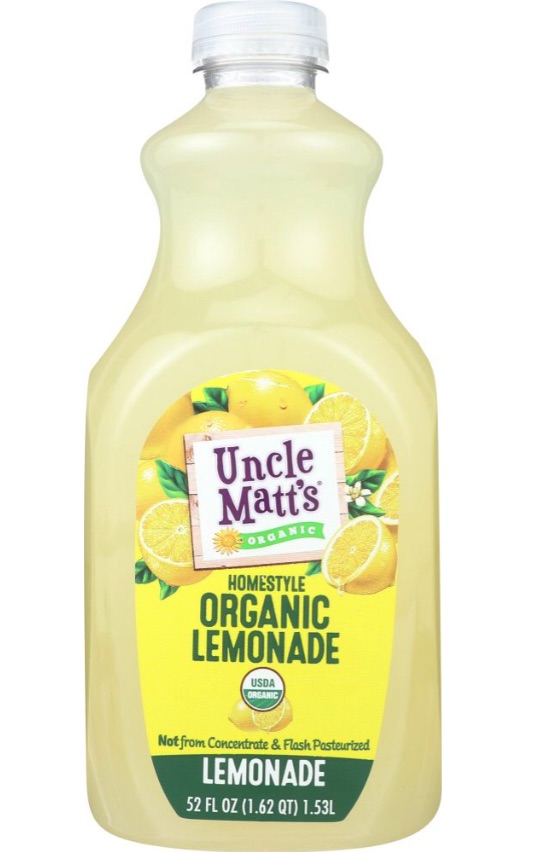 On a hot day, kids love nothing more than a glass of refreshing lemonade. This 'not from concentrate' lemonade is 100% organic, so parents can feel good about giving it to their little ones. Honestly, it tastes so good – grownups will love it too.
Certified USDA Organic
Gluten Free
Vegan and Kosher
No Artificial Preservatives or sweeteners
12. ZEVIA: Dr. Zevia Zero Calorie Natural Soda (10 Pack)

If your health conscious customers love soda on a hot summer day, but don't love all the chemicals that come with it, offer them a natural soda alternative! Dr. Zevia tastes similar to Dr. Pepper, but without all the artificial colors and flavors.
It's also zero calorie and sugar free, so it won't interfere with any diet plan. Clean-eating consumers who thought they couldn't enjoy soda anymore will be pleasantly surprised when they try Zevia.
Certified Gluten Free
Intermittent fasting, keto, and paleo friendly
Keto Friendly
Naturally sweetened with no artificial colors
Non-GMO Project Verified
Vegan and Kosher
Over 7,000 Amazon Reviews with an average rating of 4.3 Stars
Insect Repellent For Summer Bugs: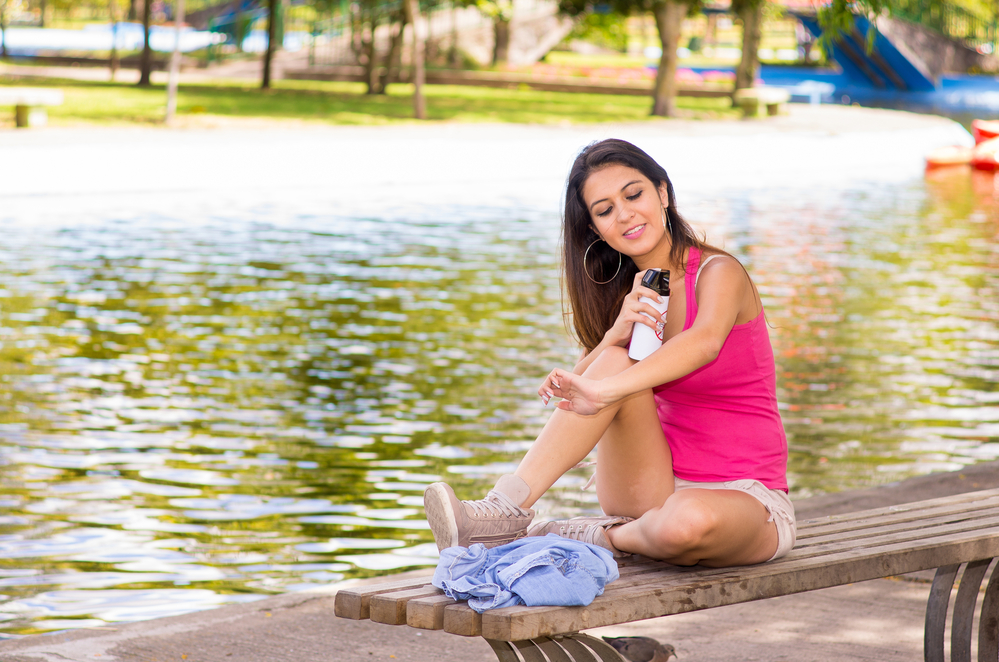 Humans aren't the only ones that spend time outdoors during the hot summer months. Mosquitos, ticks and other bugs are also there, ready to crash your summer barbecue if you let them.
That's why the next item on our list of summer dropshipping trends is something every camper, beach goer, and pool party host is going to want to have on hand – bug spray. Let's check Google Trends for search interest in the term "insect repellent" over time.


Once again you can see how the overall pattern is a spike in search volume during the summer months. Which means anything designed to keep the bugs away from kids, pets, and plants is going to be in demand this time of year.
13. Quantum: Buzz Away Extreme Natural Insect Repellent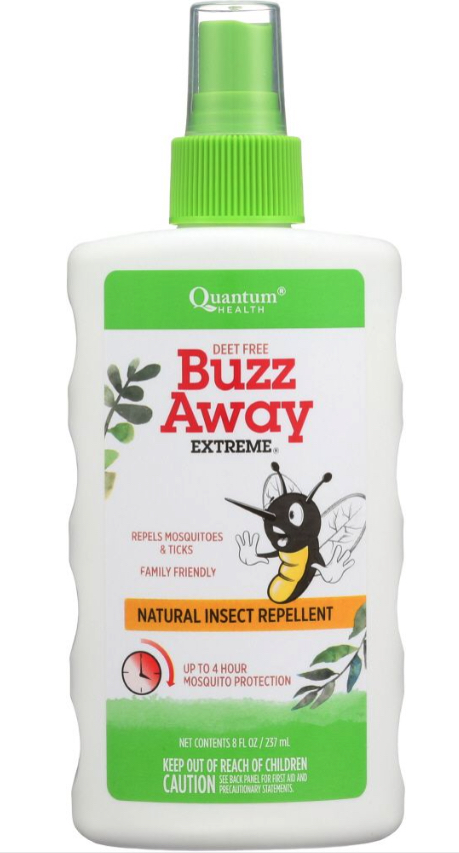 The old days of chemical bug spray are over. Today's savvy consumers know better, and they want a repellent that gets the job done without toxic chemicals.
Quantum is an all- natural insect repellent brand that provides hours of bite protection. It's made from essential plant oils and other natural ingredients, which makes this DEET-free formula safe for families and pets.
Don't let your customers expose themselves to harsh chemical products when there's a proven, natural repellent that works. Quantum Buzz Away is a great summer item to feature in your online store.
DEET-free as recommended by the American Academy of Pediatrics
No harsh chemicals, artificial preservatives or toxins
Over 780 Amazon Reviews with an average rating of 4.4 Stars
Certified Amazon's Choice product
14. Neem Aura: Organic Neem Seed Oil

Did you know that Neem Oil is a great organic pest control solution? It's true!
The smell of Neem Oil repels most insects, keeping them away from your garden or plants. Which, in turn, makes for happier outdoor bug-free fun for everyone. Neem oil also kills insects by making them unable to eat, so it's a natural insecticide.
The best way to use Neem Oil to keep bugs at bay is by making your own spray. Tell customers to fill a large 24-32 ounce spray bottle with warm water, then add 3 teaspoons of neem oil, and 1 teaspoon of unscented castile soap.
Spray this solution on your plants and garden in the early morning or evening. It'll shoo off bugs, without causing any harm to Fido or the kids.
USDA Certified Organic
Cruelty-Free
Non Toxic to people or pets
Summertime Chocolate: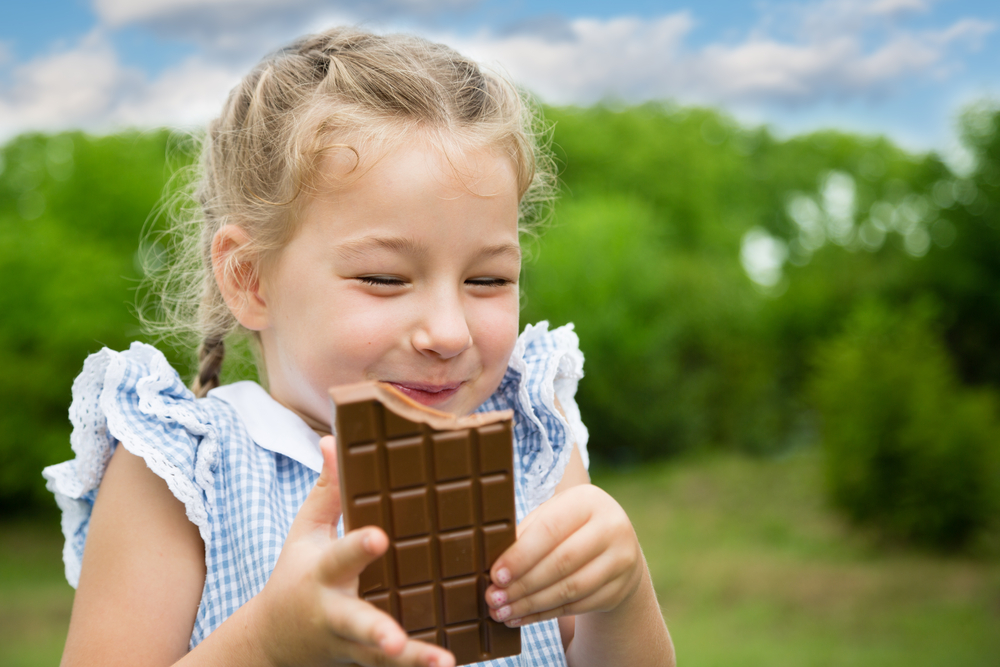 We're ending our dropshipping summer trends list with a product you probably didn't expect. And we know what you're thinking… chocolate? For summer? But hear us out. There's a reason we chose to end this list with America's favorite sweet treat, and it might surprise you.
Did you know that during the summer months Amazon FBA doesn't sell "meltable" items like chocolate? Which means online supply is scaled back, but the demand for chocolate continues year-round. Offering chocolate products to your customers when other online retailers aren't is a great way to stand out from the crowd!
But won't it melt? Rest assured, at GreenDropShip we take extra care when packing chocolate items. They're wrapped in reflective material with ice packs in the packaging to keep them cool all the way to your customer's door.
15. Alter Eco: Organic Black Truffles Dark Chocolate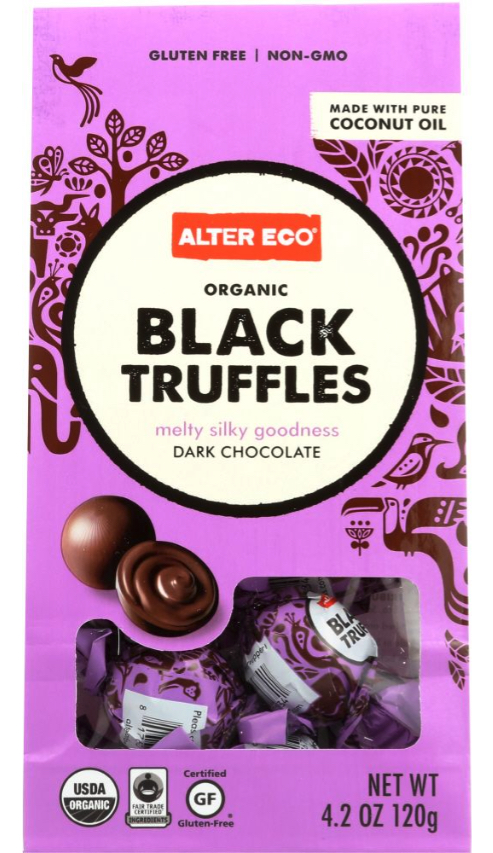 Looking for a decadent summer treat? Look no further than these bold Ecuadorian-sourced dark chocolate truffles hiding a delightfully soft, sweet dark milk chocolate center.
The Alter Eco brand is "chocolate with a conscience". They believe chocolate should be grown in thriving ecosystems, with clean ingredients that are wrapped in compostable packaging. This is a great organic chocolate option to add to your online inventory.
USDA Certified Organic
Fair-Trade Certified
Gluten-Free and Non-GMO
No refined sugar
16. Lily's: Dark Chocolate Bar with Stevia Crispy Rice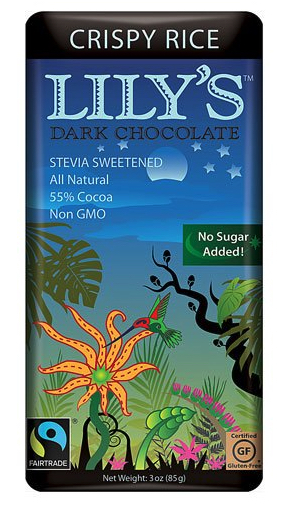 Lily's stevia-sweetened chocolate has all the indulgence your customers crave, but with a lot fewer calories. They use only the finest non-GMO ingred­ients, inclu­ding genuine, Fair Trade certi­fied cocoa.
This crispy rice bar has a snappy, happy crunch. And it can even be eaten by someone following a Keto diet! All they'd need to do is count the bar with their macros for the day.
Fair-Trade Certified
Gluten-Free and Non-GMO
No sugar added
Start Dropshipping Summer Product Trends Today!
Has all this talk about sun, barbecues, and frosty cold beverages got you excited for summer? Join GreenDropShip today and you can stock up on all your favorite summer dropshipping trends!
In fact, all of the high-quality brands mentioned in this article are available to GreenDropShip members. That's alongside our full inventory of over 20,000 natural and organic products; including groceries, cleaners, household products, skincare, baby items and more.
Even better, almost all of our products are proudly made in the USA, which reduces shipping times and means they are held to the highest quality standards. And if you're a Shopify store owner, we've got you covered.
GreenDropShip launched its own dropshipping app for Shopify. Making it even easier to add products to your online Shopify store… with just 1-Click.
As an online business owner, you want to work with a supplier that is reputable, and will deliver exactly what you advertised to your customer. That's why GreenDropShip is the smart choice for organic summer products.
What are you waiting for? Join GreenDropShip and start selling today!