How To Find The Best Wholesale Vegan Food Distributors
Are you curious about adding vegan food products to your online store? Are you looking for the best wholesale vegan food distributors? You've come to the right place!
Vegan food is all the rage lately. Maybe you've noticed more plant-based options on local restaurant menus lately. Or you have friends and family participating in the "Meatless Monday" campaign. Either way, veganism is everywhere.
As a smart online entrepreneur on the lookout for new opportunities, it makes sense that vegan food has caught your attention. And however plant-based products landed on your radar, we're here to tell you that your instincts are right.
Vegan food is more than just a trend. It's a lifestyle movement that will continue to grow into the foreseeable future.
In this article, we'll look at what drives consumers to choose vegan options and how you can incorporate those drivers into your marketing copy. We'll also share the easiest way to sell wholesale vegan food online, and clue you in as to which popular vegan products to add to your eCommerce store.
Here's a table of contents that you can use to jump around in the article:
Why Should I Sell Vegan Food Products?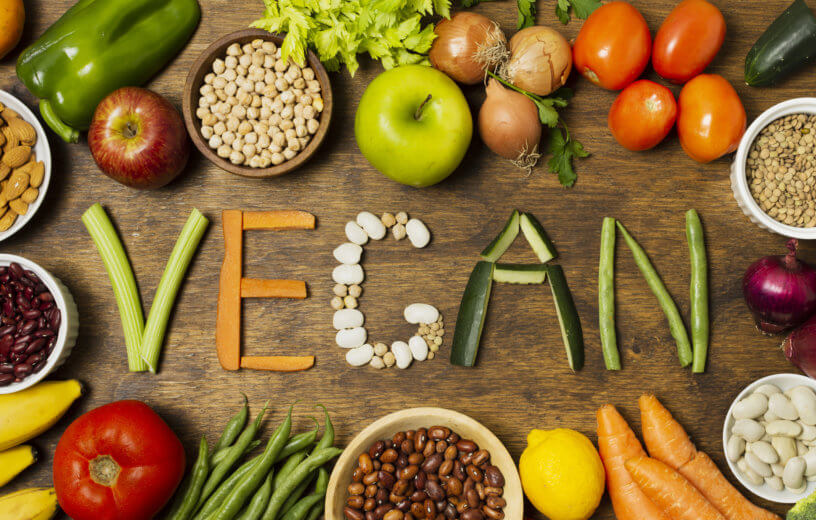 First of all, it's important to point out that another word for vegan (or vegetarian) is plant-based, with both terms being used interchangeably in some situations.
That being said, diets that limit or exclude meat, dairy products, and eggs used to be considered fringe movements. People who identified as vegan or vegetarian were often seen as extreme – it was a thing for hippies and activists, not everyday "normal" people.
Fast forward to now and plant-based diets are literally everywhere. The media is filled with health care practitioners touting the many benefits of eating more plants on a daily basis.
In fact, according to a Harvard study, excessive consumption of meat has been linked with such chronic illnesses as heart disease, type 2 diabetes, obesity, and cancer. By contrast, eating meals rich in fruits, vegetables, and legumes deliver natural antioxidants that benefit heart health.
It used to be that meat-free food options weren't universally available or particularly appetizing. But not anymore!
Vegan products have gone completely mainstream. This means the number and quality of vegan food items have grown exponentially, presenting a great business opportunity for online resellers like yourself.
1) The Vegan Food Market Is Growing
Over the last 3-4 years, veganism has increased by 600% in just the U.S. alone. And it's not just people that identify as vegan or vegetarian who choose more plant-based products, flexitarian diets (where a person includes some meat-free meals in their weekly food plan) are gaining in popularity as well.
You might call this a food trend, but it shows no signs of slowing: vegan products are definitely here to stay.
RELATED ARTICLE: How To Find Popular Food Trends To Dropship
In fact, the vegan food market size was valued at $14.2 billion in 2018 and is expected to reach $31.4 billion by 2026, which is a CAGR (compound annual growth rate) of 10.5% from 2019 to 2026. That's huge!
The evidence for the growing appeal of wholesale vegan food is everywhere. Items like plant-based dairy alternatives are projected to make up over 40% of total dairy beverages over the next five years.
Plus, vegan cheese, which has come a long way in taste and texture over the past few years, is expected to have a global market of just under $4 billion by 2024.
Need more proof? Just check out the steady climb of online searches for "vegan" from Google Trends: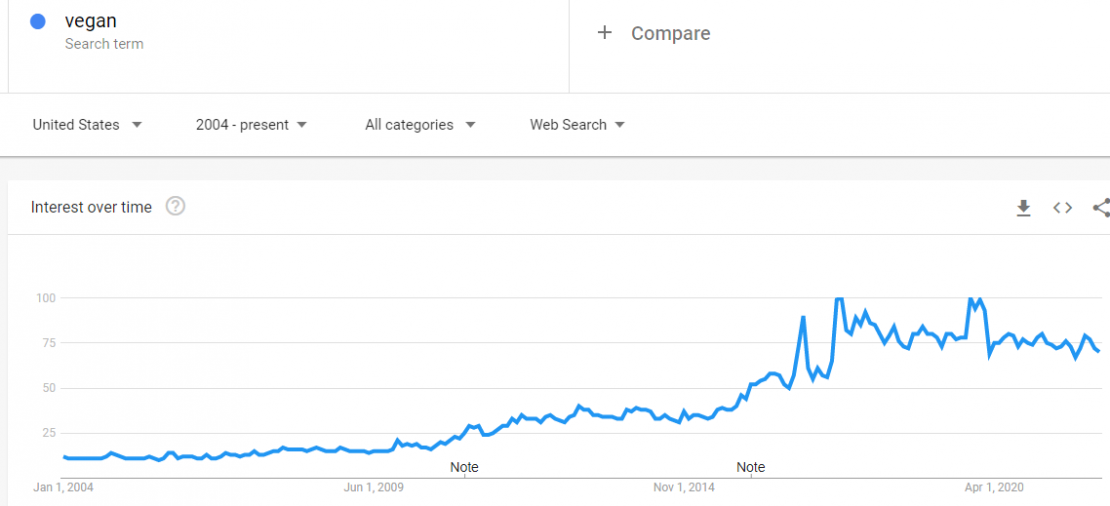 As you can clearly see, the search interest started growing rapidly around 2014 and has stayed consistently high since then.
RELATED ARTICLE: How To Use Google Trends For Dropshipping
All this means that more and more people are becoming vegan-curious and adding plant-based alternatives into their menu rotations. You can position your brand to meet these customers as they search for new vegan food options.
2) Why Consumers Choose Vegan
It's important to understand not only WHAT vegan food products consumers are interested in, but WHY they choose those types of products in the first place. The driver behind a consumer's choice can help you identify your niche.
There are a number of reasons people are eating less meat these days and this chart highlights the most popular ones: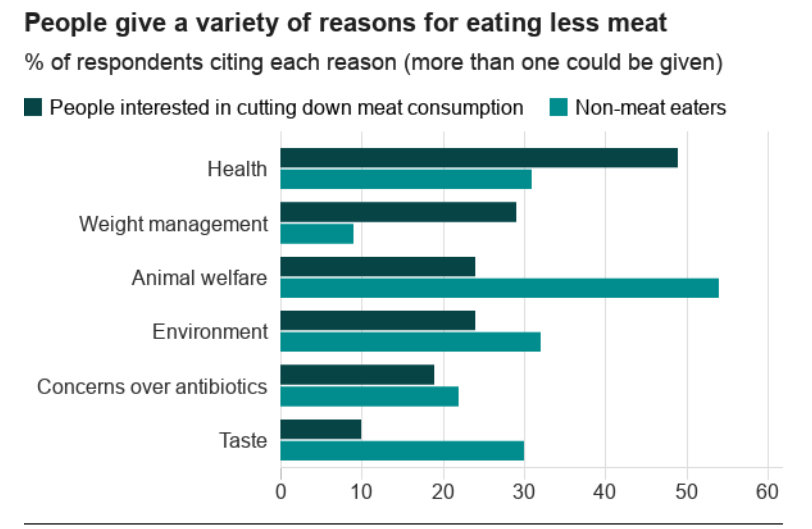 Now, consider these drivers in light of your brand's unique target audience. Which ones most apply to them?
Are your customers choosing vegan for health or weight-loss reasons? Are they doing it for animal welfare? Or to save the environment?
Understanding what makes your vegan customers tick allows you to laser-focus your marketing messages to precisely meet their needs. That's how you stand out from the crowd, build a fan base and get repeat customers!
The features and benefits of a product that would entice a person looking to lose weight are likely very different from those that would entice an animal-rights activist. Which group(s) are you targeting?
Knowing your customers' reasons helps you create better marketing copy which, in turn, can lead to increased sales.
RELATED ARTICLES:
How To Sell Wholesale Vegan Food Online
Let's take a moment to look at a few of the most popular retail models you could use to sell vegan food online.
1) Dropshipping Vegan Food Products
When it comes to selling vegan food online, there's no easier way to go than the dropshipping retail model.
First of all, you won't have the hassle of handling any inventory since the dropshipping supplier (also known as a distributor or wholesaler) maintains all the inventory for you, including storing, packing, and shipping orders to your final customer.
If you're more of a visual learner, let's take a quick look at a handy graphic:


It's so simple!
Plus, there are minimal startup and overhead costs, making it especially attractive to new entrepreneurs. There's also no worrying about maintaining the proper temperature for vegan food products. All those technical and logistical issues are done for you by the vegan food dropshipping distributor.
Basically, you get to focus your time and energy on what you do best: attracting the right niche customers to your website. Your vegan food dropshipping supplier/distributor will handle the rest.
Remember that your distributor pulls, packs, and "blind-ships" goods directly to your buyers, meaning they're sent in unbranded packaging. So your customers will never know that the items didn't come straight from you.
Then you pocket the difference between the wholesale vegan food price and the amount you sold it for. That's money in the bank with every online sale!
RELATED ARTICLE: How To Start Dropshipping Vegan Products
2) Buying Wholesale Vegan Food In Bulk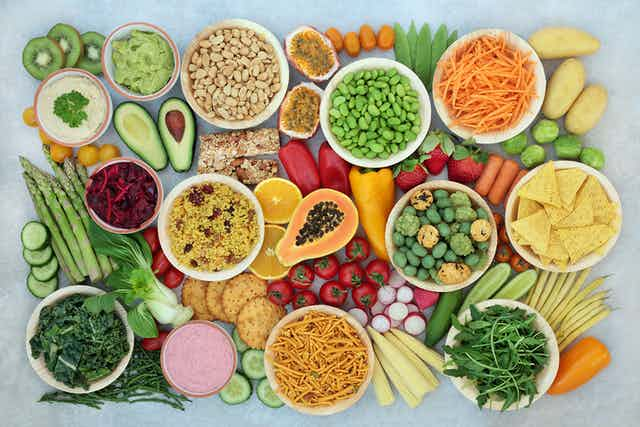 If you'd rather not dropship, you can try buying wholesale vegan food in bulk from a vegan food distributor or wholesaler. You're then responsible for storing the vegan food until you sell it in your store.
Once the sale is made, then you have to pull the product, pack, and ship it. As a result, this is also known as an inventory-holding model.
If you use the bulk-buying or inventory-holding model, you'll pay wholesale prices for a large volume of vegan food products. Since you're buying in bulk, then you might be able to negotiate a better price from your distributor/wholesaler.
However, you're 100% responsible for storing, packing, and shipping those products out to your final customers. This means that you'll need to have access to plenty of warehouse or storage space, as well as the considerable resources required for shipping and handling.
This can pose some logistical challenges for inventory management. Don't forget that food products, including vegan food, must be stored properly for health and safety reasons. This includes keeping track of expiration dates and the freshness of your products.
This all means that buying wholesale vegan food in bulk includes many more headaches and hassles than dropshipping – you'll have to keep all this in mind if you decide to use this type of business model.
3) Use A Hybrid Model
Some vegan food distributors/suppliers offer both dropshipping services and the ability to buy in bulk.
This allows you to use a combination of dropshipping and bulk-buying – kind of a hybrid model, if you will. For some retailers, this is the ideal way to sell vegan food products online.
We can break this hybrid model down as follows:
Find a supplier that offers wholesale vegan food products you want to sell.
Add wholesale vegan food products via their dropshipping program.
If they sell well, you can order wholesale vegan food products in bulk.
GreenDropShip is both a dropshipping supplier and wholesaler, meaning we offer both dropshipping services and the ability to buy in bulk. We're based in the USA with thousands of natural and organic products, including all kinds of wholesale vegan food products.
We also carry groceries, home goods, baby products, haircare, skincare, essential oils, and vitamins and supplements. With such a wide selection of items, you can take advantage of all the growing dropshipping trends!
Finally, you can easily use our dropshipping services with eCommerce platforms like Shopify, Amazon, or WooCommerce.
We also offer a Shopify app that makes it easier than ever to run your online business. You can automate your dropshipping store and add any of our premium, specialty, or gourmet products – including wholesale vegan food – with just a single click.
How To Find The Best Vegan Wholesale Food Distributors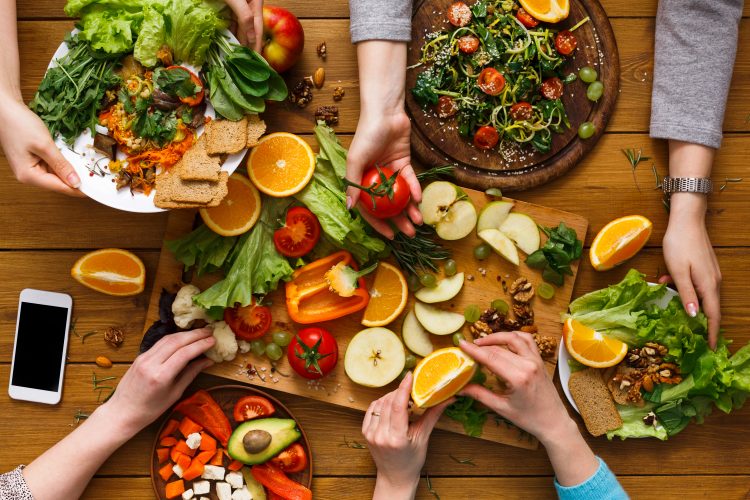 Before you can import wholesale vegan products into your online store, you need to find the right dropshipping supplier(s) to partner with.
Your goal is to work with a 'best-in-class' wholesale supplier that has clearly invested in vegan products and has a finger on the pulse of the entire food industry. If you can find a supplier that specializes in organic and natural items, even better.
RELATED ARTICLE: Best Made In USA Wholesale Dropshippers
There are many methods you can use to find a vegan wholesale food distributor, but these two are the most common and a good place to start:
1) Do A Google Search
Try doing a Google search related to whichever eCommerce platform you're using.
For example, try searching "Shopify vegan dropshipping supplier" or "WooCommerce vegan dropshipping supplier" to find suppliers that will integrate with your online store.
Then check to be sure that any supplier(s) you find offer grocery items, specifically wholesale vegan food products.
RELATED ARTICLE: The Guide To Selling Food On Shopify
2) Try A Supplier Directory
You can also consult an online supplier directory. These resources provide updated lists of prescreened suppliers and the type of products they offer.
Some of the more popular directories include:
Additional items to consider when choosing a vegan food dropshipping supplier include:
Select a domestic US supplier.
Look for competitive membership pricing.
Verify the supplier integrates with your eCommerce platform.
Determine if there are any minimum order requirements.
Make sure they offer customer service.
Review their inventory to be sure they offer the products you want to sell.
GreenDropShip is a reputable supplier that meets all of these criteria. With thousands of natural and organic products – including thousands of wholesale vegan and vegetarian items, we have an extensive inventory to fit any niche.
Setting up a food and beverage dropshipping store that carries vegan products at GreenDropShip is easy.
GreenDropShip also offers competitive pricing, excellent customer service, easy integration with every major eCommerce platform, and quick shipping. Plus we have the tools you need to succeed; including an app, detailed product information, images, marketing tips, and more.
Why Should I Choose Natural & Organic Wholesale Vegan Food?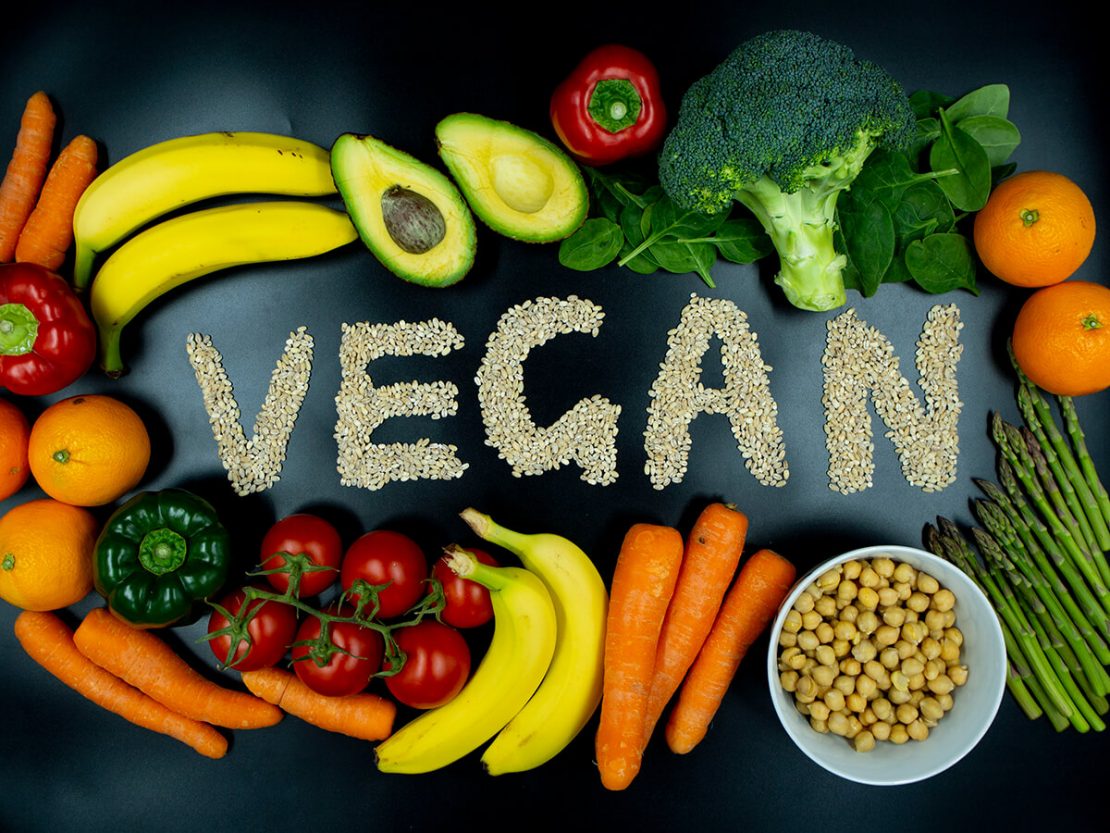 Natural and organic products are more than just a passing fad – they've become a huge market. This includes vegan food products!
Plus, many of these "natural" products are also Fair-Trade Certified, which is something that a lot of vegans and vegetarians are looking for.
Let's take a look at some reasons why consumers are demanding these types of goods:
They appeal to consumers who are more health-conscious.
Vegans and vegetarians are more likely to want natural or organic food.
They're manufactured without genetically modified organisms (GMOs).
Natural and organic brands pay market value rates to farmers in developing countries.
Organic farming prohibits the use of pesticides, growth hormones, or antibiotics.
Organic farming is more eco-conscious and environmentally friendly.
Fair-Trade Certified means that child labor wasn't used (especially in West Africa).
Consumers are willing to pay a premium price for natural, organic, or fair-trade products in order to buy goods that are more socially responsible. In fact, according to a study by Hexa Research, the organic food market was $43.7 billion in 2017.
Additionally, it is estimated to grow to $70.4 billion by the year 2025. As a result, online resellers are turning to wholesale organic vegan food suppliers like GreenDropShip to meet this growing demand.
RELATED ARTICLES:
Why Should I Choose Emerging Vegan Brands?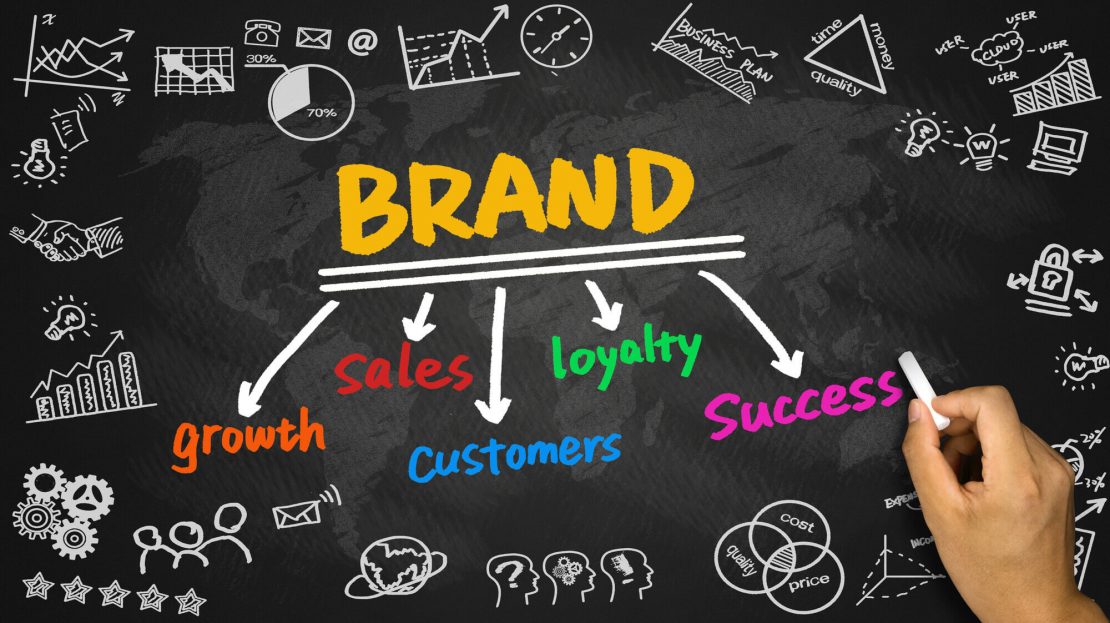 Once you find the right wholesale vegan food distributor, you'll need to ask yourself: should I choose only recognizable brands or should I choose new and emerging brands? What are the pros and cons of each?
Right off the bat, it seems obvious that you should recognizable brands. They obviously have the highest brand recognition, which can certainly help with your marketing efforts.
Plus, if you choose recognizable brands, then you'll need to:
Offer the lowest prices possible
Keep your shipping times/rates better than your competition
Unfortunately, it's really hard to compete with retail giants like Amazon or Walmart on prices and shipping times. It's possible, but it's definitely hard and you won't be able to offer all your products at better prices.
RELATED ARTICLE: How To Handle Shipping Times When Dropshipping
Furthermore, the biggest drawback of choosing well-known and recognizable brands is that they usually reach market saturation, making it harder to turn a consistent profit.
On the other hand, if you choose emerging vegan brands, then you can:
Avoid saturated markets and turn a profit
Engage curious customers looking for new vegan brands
Build authority on these vegan brands with consumers
Stay ahead of emerging trends in the eCommerce market
Limit direct competition with the retail giants like Amazon
Help develop the brand's identity in your marketing strategy
Additionally, choosing emerging vegan brands has more allure and the opportunities are limitless. Plus, there are lots of curious shoppers out there who are on the lookout for newer brands, especially if you market them correctly.
Finally, if you try an emerging brand, the dropshipping model will still protect you from many of the risks of an inventory-holding model. In other words, you'll never end up with an unsold surplus if you overestimate the demand for a given vegan brand.
Top Wholesale Vegan Food Items To Sell Online
Gone are the days of tofu loaves or bland soy patties. The vegan food industry has gone mainstream and is constantly adding delicious new plant-based alternatives to its line-up.
That's good news for you because it means there are a lot of wholesale vegan food products available to sell, including products that cater to the needs and tastes of your unique customers.
However, with such an extensive selection to choose from, that means you'll have to take the time to research the wholesale vegan food market and figure out which brands or products you want to offer. This is where product research comes into play!
RELATED ARTICLE: Product Research: How To Find Products For Your Store
In fact, GreenDropShip offers thousands of wholesale vegan food products – including vegan meat, egg, and dairy alternatives as well as vegan snacks. We've got a selection of top-quality items we know your target audience will love!
That being said, let's take a look at the top wholesale vegan food items to sell online, all of which are available to GreenDropShip members:
1) Wholesale Vegan Meat & Egg Alternatives
By shifting from animal to plant-based meat and eggs, consumers can address four growing global issues: human health, climate change, constraints on natural resources, and animal welfare.
In other words, offering customers vegan alternatives gives them food choices they can feel good about.
Unisoy Vegan Jerky
GreenDropShip carries the following flavors: Hot 'N Spicy (pictured), Teriyaki, Carne Asada, Cracked Black Pepper, Smoky Chipotle, and Pineapple Habanero.
Tastes just like real jerky!
Low in fat and no cholesterol
Great source of protein
Non-GMO
GreenDropShip Wholesale Price: $4.57 per 3.5 oz
Average Retail Price: $6.99 per 3.5 oz
Loma Linda Blue Vegan & Plant-Based Meat
Available from GreenDropShip: Taco Filling (pictured), Sesame Ginger Fishless Tuna, Ultimate Vegetarian Chili, Chipotle Bowl, Thai Green Curry, Italian Bolognese Soup, Lemon Pepper Fishless Tuna, Fishless Tuna In Spring Water, and Sloppy Joe Vegan Meat.
100% Vegan and Plant-Based
Non-GMO and Gluten-Free
No Cholesterol, No Trans Fat, No Preservatives
GreenDropShip Wholesale Price: $2.84 per 10 oz pouch
Average Retail Price: $4.99 per 10 oz pouch
Sophie's Kitchen Vegan & Plant-Based Fish
Available from GreenDropShip: Vegan Crab Cakes (Pictured), Vegan Fish Fillets, and Vegan Toona with Sea Salt.
100% Vegan, Plant-Based, and All-Natural
No Cholesterol, 0 Trans Fat, Low Saturated Fat
No Preservatives, Artificial Colors, or MSG
GreenDropShip Wholesale Price: $4.60 per 8.8 oz
Average Retail Price: $7.99 per 8.8 oz
Primal Strips Plant-Based Vegan Jerky
Available from GreenDropShip: Texas BBQ (Pictured), Hickory Smoke, and Seitan Teriyaki.
100% Vegan, Plant-Based, and All-Natural
93% Fat Free
High Energy and High Protein
GreenDropShip Wholesale Price: $1.32 per 1 oz
Average Retail Price: $2.99 per 1 oz
Just Egg: Plant-Based Liquid Scrambled Egg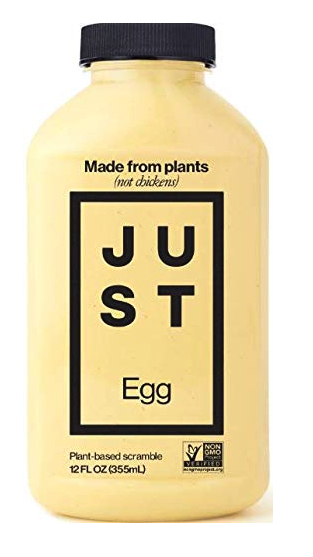 100% Plant-Based Vegan
Egg-Free and Dairy-Free
Non-GMO
GreenDropShip Wholesale Price: $3.35 per 12 oz
Average Retail Price: $4.99 per 12 oz
Savory Wild Plant-Based Portabella Jerky
Available from GreenDropShip: Sesame, Ginger & Korean Chili (Pictured); Garlic & Black Pepper, and Balsamic Fig.
Made from Hand-Picked Portabella Mushrooms
100% Plant-Based and Vegan
Non-GMO and Gluten-Free
GreenDropShip Wholesale Price: $3.94 per 2 oz
Average Retail Price: $5.99 per 2 oz
2) Wholesale Vegan Dairy
There's a new breed of vegan dairy products on the market today that makes plant-based eating even easier. Cheeses that taste great (and actually melt), buttery spreads that glide across toast, and plant-based milks that blend up in smoothies and recipes just like the real thing.
Ripple Plant-Based Milk
Available from GreenDropShip: 32 oz carton (pictured) or pack of four 8 oz bottles.
100% Plant-Based and Vegan
8 g of Pea Protein
Half the Sugar of Dairy Milk
50% More Calcium than Dairy Milk
No Soy, No Nuts, No Lactose, and Gluten-Free
GreenDropShip Wholesale Price: $3.26 per 32 oz
Average Retail Price: $5.99 per 32 oz
So Delicious Organic Dairy-Free Coconut Milk
Available from GreenDropShip: Unsweetened (Pictured), Unsweetened Vanilla, and Sweetened Vanilla.
100% Plant-Based and Vegan
Non-GMO Project Verified
Made With Organic Coconut
Gluten-Free, Soy-Free, and K Parve
GreenDropShip Wholesale Price: $2.63 per 32 oz
Average Retail Price: $4.99 per 32 oz
So Delicious Frozen Dessert
Available from GreenDropShip: Snickerdoodle (Pictured), Chocolate Drizzled Bananas Foster, and Sugar-Free Vanilla Bean.
We Ship Frozen Products with Special Packaging
Tastes Just Like Real Ice Cream
Rich, Creamy, and Indulgent
100% Plant-Based and Vegan
Non-GMO, Gluten-Free, and K Parve
Made with Cashewmilk
GreenDropShip Wholesale Price: $4.78 per 16 oz
Average Retail Price: $6.99 per 16 oz
Chosen Foods Traditional Vegan Mayo
Available from GreenDropShip: Traditional Vegan Mayo (Pictured), Classic Organic Mayo, Avocado Oil Mayo, and Coconut Oil Mayo.
100% Plant-Based and Vegan
Made With Organic Avocado, Coconut, and Safflower Oils
Non-GMO and Gluten-Free
Soy and Canola Free
GreenDropShip Wholesale Price: $6.49 per 12 oz or $11.75 per 24 oz
Average Retail Price: $11.99 per 12 oz or $16.99 per 24 oz
Tofutti Better Than Cream Cheese
100% Plant-Based and Vegan
Gluten-Free, Lactose-Free, Dairy-Free
Non-GMO, Kosher Parve, and Halal
No Cholesterol
GreenDropShip Wholesale Price: $2.84 per 8 oz
Average Retail Price: $4.99 per 8 oz
Milkadamia Original Macadamia Milk
Available from GreenDropShip: Original (Pictured), Unsweetened, Unsweetened Vanilla, and Unsweetened Latte Da.
100% Plant-Based and Vegan
50% More Calcium Than Dairy Milk
Excellent Source of Vitamins B12 and D
Gluten-Free, Lactose-Free, Dairy-Free
Non-GMO and Soy-Free
No Cholesterol
GreenDropShip Wholesale Price: $2.84 per 8 oz
Average Retail Price: $4.99 per 8 oz
3) Wholesale Vegan Snacks
Sometimes you just really need a good snack. Health-conscious consumers looking to eat more plant-based foods want their vegan ideals to carry over into their snacks as well. As a matter of fact, "vegan snacks" is searched as many as 100K times a month on Google.
RELATED ARTICLE: Top Wholesale Snacks For Resale Online
Snack foods are big business! They're also often bought in multiples, which makes them strong sellers that can generate repeat business for your online store.
Rx Bar Plant Vegan Protein Bars
100% Plant-Based and Vegan
5 Core Ingredients
10 g of Plant-Based Protein Per Bar
Soft, Chewy, and Delicious
GreenDropShip Wholesale Price: $1.82 per bar
Average Retail Price: $2.99 per bar
Catalina Snacks Plant-Based & Vegan Sandwich Cookies
Available from GreenDropShip: Chocolate Vanilla (Pictured), Vanilla Creme, Peanut Butter, and Chocolate Mint.
100% Plant-Based, Vegan, and All-Natural
Keto-Friendly and Low Carb
High Fiber and No Sugar Alcohols
GreenDropShip Wholesale Price: $5.75 per 6.8 oz box
Average Retail Price: $8.49 per 6.8 oz box
Larabar: Fruit & Nut Bar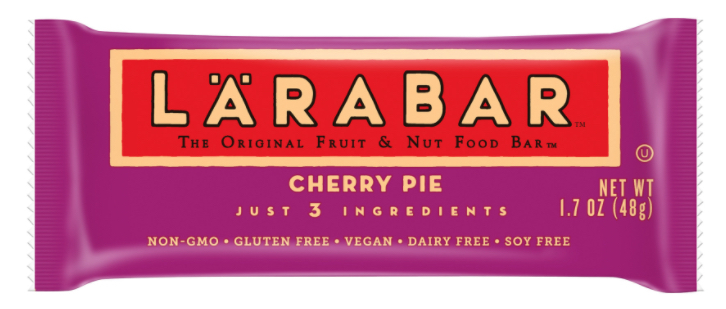 Available from GreenDropShip: Cherry Pie (Pictured), Lemon Bar, Banana Bread, Strawberry Spinach Cashew, Key Lime Pie, Coconut Cream Pie, Peanut Butter & Jelly, Carrot Cake, and Blueberry Muffin.
100% Plant-Based, Vegan, and All-Natural
Gluten-Free and Non-GMO
Each Bar Has Tons of Fruit and B Vitamins
GreenDropShip Wholesale Price: $1.27 per bar
Average Retail Price: $2.49 per bar
Choose GreenDropShip As Your Wholesale Vegan Food Distributor
You can find all these amazing wholesale vegan and plant-based food products at GreenDropShip!
GreenDropShip is the perfect wholesale vegan food distributor for you. We offer all the tools, brands, and products you need to make your store a success.
Additionally, we have a Shopify dropshipping app for seamless integration to your Shopify store – you can add products with just a few clicks and no spreadsheets. It's a great way to automate your dropshipping store, making the whole process easier!
Plus, we have an incredible selection of premium, specialty, and gourmet items, most of which are made in the USA. Our members can choose from categories like:
General health and wellness products
Various groceries, including beans and rice products
Bottled water, including sparkling, mineral, and alkaline water brands
Juice, yerba mate, natural soda, coffee, and wholesale tea
Organic sugar, honey, and natural sweeteners like Stevia or monkfruit
Dairy and plant-based milk, including soy, oat, almond, and rice milk
All kinds of snacks, including gourmet chocolate, candy, and exotic snacks
Baking ingredients, including flavor extracts and different types of flour
Cooking ingredients, including seasoning, herbs, and spices
Sauces, marinades, and dressings
Vitamins, supplements, minerals, and digestive aids
Meal replacements, protein powders, and weight loss products
Skincare, haircare, and beauty products
Baby products, including food and diapers
Home goods like detergents, soaps, and cleaning supplies
Pet food, treats, and supplements
Essential oils and aromatherapy diffusers
Most of these natural and organic products are made in the USA. These include widely-known brands as well as emerging brands that are in high demand.
Become a dropshipping member today and we'll store, pack, and ship your orders to your customers!
Join GreenDropShip today and start selling!