How to Sell Soap Online: Dropshipping Tips
Consumers are increasingly turning to online stores to shop for everything they need, including soaps and personal care products. So if you're wondering how to sell soaps online, be sure to follow the simple steps we've outlined in the article below.
7 Tips for Selling Soap Online
Selling soap online can be a profitable e-commerce business. The easiest way to launch your store is to choose the dropshipping business model. With dropshipping, you don't need to keep any inventory and stock. Instead, your dropshipping supplier is responsible for storing, packing, and shipping all items to the final customer.
If you're wondering how to sell soap online and want to build a successful dropshipping store, be sure you follow these tips:
1) Research trends and find the right niche
This can also be referred to as identifying your target audience. Many online retailers don't take the time to properly do this when they're setting up their online business. But that's an important step that will help your e-commerce store in the long run.
You can use for instance Google Trends to find out what search terms are trending. You can also look at your competition by narrowing your target market down and picking a niche. The process of identifying and choosing a niche can be tricky, but it's vital if you want your beauty business to be successful. This is because the right niche or sub-niche will have less competition and higher profit margins. In other words, this can be an invaluable method when trying to get your e-commerce store off the ground and running. That being said, there is no single surefire way to choose the right niche, although there are a number of tools you can use to find the right niche or sub-niche.
For example, here are the Google Trends results for natural soap over the past 15 years:
It's a consistently strong search term with a marked increase in the past five years.
Additionally, you can compare two trends to identify multiple niches that can be profitable. Here are the Google Trends results for natural soap (in red) and organic soap (in blue) over the past 15 years:
If you look at the graphs, you can see that both "organic soap" and "natural soap" have increased steadily over time. However, "natural soap" is consistently the searched term of the two, possibly because most consumers associate the term "organic" with food or groceries rather than soap.
2) Pick your e-commerce platform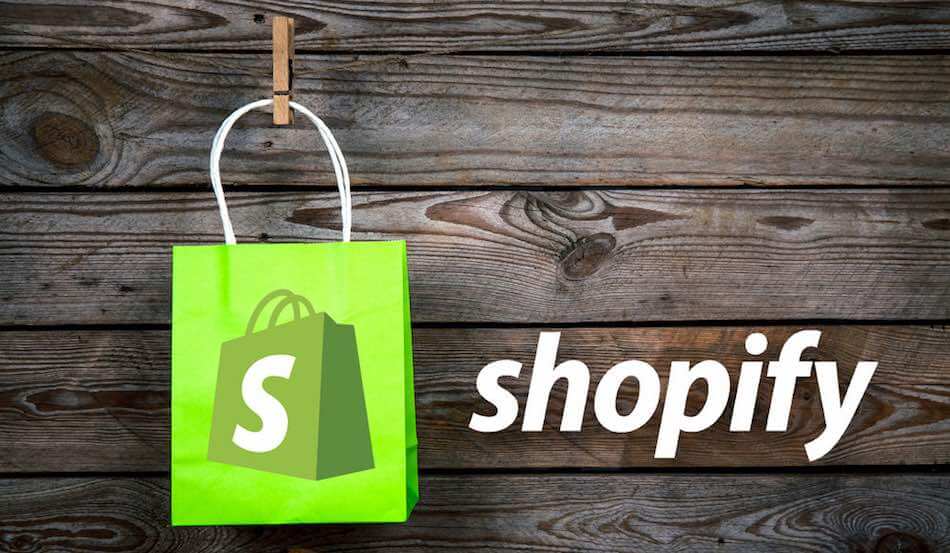 There are multiple e-commerce platforms you can use to sell soaps online, but let's go over the three most common:
WooCommerce – This is an open-source plugin designed specifically for WordPress. By integrating with WordPress, it can be used by any size of an online merchant, from small to large.  That being said, it's quickly become very popular due to its convenience, simplicity, and ease of customization.
Shopify – This is a membership to a software service that allows you to create an e-commerce website. In doing so, you are able to use their shopping cart solution for everything you need in online retail: listing, selling, shipping, and managing your products. Additionally, Shopify also offers a free trial with limited functionality so you can get a feel for the platform.
BigCommerce – This is a software as a service (SaaS) e-commerce platform. It's also quite popular due to its easy-to-use interface while its features conveniently include segmentation and customer groups as well as search engine optimization (SEO) and web hosting.
You can also use Amazon FBA (Fulfillment by Amazon) or eBay to sell soaps online.
3) Choose a dropshipping supplier
Finding the right supplier is critical when learning how to sell personal care products online. There are a number of tools you can use to find the right supplier. You also need to be sure that you ask the right questions to see if they're a good fit.
Additionally, let's review the most important attributes you should look for in a dropshipping supplier:
Knowledgeable staff and familiarity with the industry.
Sales and service representatives who are available 24/7/365.
Innovative tools to help your online store succeed, including excellent product descriptions, comprehensive data feeds, real-time inventory tracking, detailed product catalog, and searchable order history.
High-quality products that meet consumer demand.
Fast and efficient packing and shipping.
5) Promote your store to increase sales 
If you're trying to learn how to sell soaps online, then it's important to consider promoting your store. Besides, without any customers, you won't have any sales!
There are several ways to promote your online soaps store, including:
Start a Facebook or Google ads campaign. This method means you can immediately generate sales and quickly scale your store up. Furthermore, using Facebook or Google ads allows you to reach a highly targeted audience; this is very valuable if you're trying to excel in a particular niche (like "natural soap" or "natural hand soap").
Write engaging product descriptions. You have to make sure that they're accurate and informative while also telling a story about your brand. Additionally, make sure you always use only high-resolution photos.
Optimize your product names and descriptions. This is how you can get search engines to give you a favorable ranking. In this case, be sure you use keywords in the product names and descriptions. In order to find the best keywords, make sure you use the Keyword Planner that's free via Google's Adwords.
Use social media. This is also especially useful, but make sure you grow your followers organically. In other words, don't ever pay for fake followers as this will never equal sustainable, long-term growth. Remember that there are multiple platforms, including Facebook, Twitter, Instagram, Youtube, and others.
Start email marketing. Using this method means that you'll have to gather as many email addresses as you can. This is easy! For example, offer customers a 10% discount if they input their email. Then you can send email campaigns to make customers come back to your website offering promotions and deals for example.
Remember, implementing Facebook ads or Google ads campaign is the only one of these that requires you to invest any money.
5) Use cross-selling and product bundling
While these are both common in virtually any retail operation, they are especially useful if you're trying to sell soap products from home. Why is that the case? Well, using soap can be part of a multi-step process. For example, you can also have moisturizer do keep hands from drying out (due to constant washing) as well as face or body soap products. Ultimately, they can each serve a different purpose in a person's overall cleaning regimen.
For example, you can use cross-selling by recommending a moisturizer to someone who is purchasing hand soap. Or, if a customer suffers naturally from dry skin, you can offer a antimicrobial soap product coupled with a treated soap specially designed for dry skin. GreenDropShip has a wide selection of soap products to choose from. Furthermore, you can also bundle products together so that your customers can put together an entire cleaning regimen in a single visit. Essentially, you're applying these strategies to get customers to spend more per transaction; this is one of the best methods for boosting sales and profits.
6) Solicit feedback & reviews
When determining how to make a dropshipping website that will boost sales, never underestimate the power of positive word-of-mouth! This is also known as "social proof" and it can be a great way to increase your profit margins! Take a moment to consider the following statistics from Review Tracker's 2018 analysis and survey of Online Reviews: a whopping 94% of consumers said that a negative online review has made them avoid a specific business while 80% of consumers state that they only really trust stores with ratings of 4.0, 4.5, or 5.0 stars. As you can see, online reviews are crucial.
So, when you're designing your e-commerce site, look for ways to show your potential customers the positive feedback you've gotten from your existing customers. Add a rating section where people can rate your products. Once you do, make sure you work hard to get as many 5 star reviews as you can! Furthermore, you should add a testimonials section where you feature customer photos with a quote or two about what a great experience they had shopping with you.
The more positive social proof you include, the more trustworthy you'll appear. As a result, you can expect your conversions to keep going up!
7 Best Soap Products to Dropship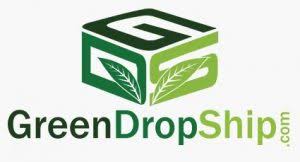 Here are the 10 best soap products you can dropship, all of which you can find on GreenDropShip:
1) Mrs. Meyer's Clean Day Liquid Hand Soap
This product is a highly rated bestseller on Amazon (with an average rating of 4.5), Target, Walmart, CVS, Walgreens, Bed Bath & Beyond, and VitaCost.
GreenDropShip offers multiple scents, including:
Rosemary (pictured)
Apple
Honeysuckle
Bluebell
Lavender
Geranium
Let's also take a moment to look at the Google Trends result for Mrs. Meyer's Soap for the past three months:
As you can see, this brand is only growing in popularity, with a sharp increase in the past several weeks!
2) Everyone Hand Soap
Made with:
Coconut-derived cleansers
Plant extracts
Vanilla extracts
Orange, lemon, and tangerine essential oils
This natural product is also 100% biodegradable.
Everyone Hand Soap is a best-selling product on Amazon (with a 4.7 rating), Target, Walmart, Walgreens, Skin Safe Products, VitaCost, Thrive Market, and Swanson Vitamins.
Plus, let's take a look at the Google Trends data for the past year for Everyone Hand Soap:
As you can see, in the past few months there's been a pronounced increase in searches.
3) A La Maison: Liquid Soap from France
This product is:
Real soap, not a detergent
100% vegetable-based
Palm oil-free
Made with only natural colors and fragrances
Made with Olive Oil and Argan Oils
Made without SLS, phthalates or parabens
Available in Rosemary Mint or Honeysuckle
It's also a best-selling and top-rated product on Amazon (with a 4.3 rating), Lucky Vitamin, VitaCost, and iHerb.
4) Clearly Natural: Aloe Vera Liquid Hand Soap
This product is:
Cruelty-free
Enriched with aloe vera, vitamin E, and vegetable-derived glycerin
Made without SLS or SLES
Hypo-allergenic
Made with only natural ingredients
This is also a best-selling and highly rated product on Amazon (with a 4.7 rating), Healthy Planet, VitaCost, Walmart, Home Depot, Lucky Vitamin, Bed Bath & Beyond, and Swanson Vitamins.
5) EO Products: Hand Soap

This product is:
Made with peppermint and tea tree essential oils
Gluten-free
Cruelty-free
Made with vitamin E and coconut-based cleansers
Made without artificial ingredients or additives
EO Products Hand Soap is also a top-rated and best-selling product on Amazon (with a 4.5 rating), VitaCost, Walmart, iHerb, Thrive Market, and Lucky Vitamin.
6) Watkins: Foaming Hand Soap
This product is:
Made without artificial ingredients or additives
100% natural and plant-based
Made in the USA
Paraben-free
Phthalate-free
It's also a top-rated and best-selling product on Amazon (with a rating of 4.7), Target, Walmart, CVS, Home Depot, Walgreens, and Skin Safe Products.
Let's take a look at the Google Trends data for Watkins Hand Soap for the past 12 months:
Again, you can clearly see that there's been a marked increase in interest in the past several months.
With over 20,000 natural and organic products to choose from, all of these premium items can be found at GreenDropShip. Be sure to contact one of our sales representatives today! You can also sign up to view all the products  we offer!