How to Start Dropshipping On eBay
Dropshipping has the potential to be highly profitable for anyone with a drive and entrepreneurial spirit. However, there is always the question of whether it's better to build a store from scratch or use a preexisting e-commerce platform. For example, dropshipping on eBay is generally easier and more convenient than other options. That being said, let's examine the ins and outs of eBay dropshipping.
The Pros and Cons of eBay Dropshipping
Of all the e-commerce platforms, eBay is exceptionally easy, convenient, and effective. Furthermore, it does have its own pros and cons, including:
Pros
Less Need for Marketing. eBay gets a high volume of visitors and your listings are placed in front of millions of online shoppers. This will effectively save you time and money on SEO, paid traffic, and marketing.
More Traffic for Less Effort. Because of eBay's high traffic, you can easily make sales. As a result, you can charge great prices for your products.
Cons
Listing Fees. eBay charges a small fee for each listing and up to 10% of your total sale price (this is known as a final value fee). However, the first 50 listings are free on your eBay account.
With the already-slim profit margins through dropshipping, these fees can quickly add up. Keep in mind that the key to making money by dropshipping is volume. You can calculate potential fees for your eBay listing by checking its fee calculator.
Less Customization. Selling products on eBay is a great way to start an online business, but fewer customization options for your shop and listings can make it more difficult to stand apart from your competitors.
Frequent Monitoring Needed. You'll need to stay on top of your listings if you want to maintain the volume needed to make money through eBay sales. There are online tools available that can help you streamline the re-listing process.
Ultimately, it's up to you to decide where you want to place the bulk of your time and effort when selling wholesale products online, but for many sellers, eBay dropshipping is a simple and effective way to make money.
7 Tips For Successful eBay Dropshipping
If you want your e-commerce store to thrive, be sure you use the following tips:
1. List Plenty of Products
High volume is the key to gaining a competitive advantage and making money with eBay dropshipping, as profit margins tend to be very small, often only a few dollars per sale. Online sellers try to sell as much as they can in a short amount of time. High volume means more work, as you must process and fulfill every listing individually.
To streamline this process and reduce your workload, find products that can be posted as multiple-item listings. This way, you'll only have to make the listing once, leaving you free to take care of fulfillment and handle returns when necessary. Be sure to set a longer duration for these eBay listings to avoid the need to re-list.
Furthermore, it's also possible to find automated ways to import multiple products to your dropshipping store. For example, you could use:
Turbolister – This is software that you would have to install.
EDrop – This is a browser extension that you'd have to install.
Both of these tools cost a little bit, but it will minimize your workload and make it substantially easier to run your eBay store.
2. Control the Pricing by Setting up a "Buy it Now" or "Reserve Price" Listing
The reason millions of online buyers flock to eBay on a daily basis is the promise of getting the best price for the items they buy. This can be a challenge for anyone with a dropshipping store. This is because the final sale price may fluctuate, but your dropshipping supplier charges a fixed cost no matter what. Additionally, eBay listings require a listing fee plus a percentage of the final sale price (as much as 10 percent). Ultimately, this can cut into your meager profit margins.
Thankfully, there are several ways to maintain your profits. When dropshipping for eBay, you have the option to set a Buy It Now listing, which offers your item at a fixed price. By choosing this option, you can ensure that you pull in your desired profit. Another advantage of using the Buy It Now setting is that the insertion fees are fixed, often for a lower price, no matter if you create an individual- or multiple-item eBay listing.
Furthermore, if you still want to allow your eBay buyers to bid for your products, carrying the potential for a higher profit, you can try setting a reserve price. This is a minimum price that the eBay seller is willing to accept for an auction item.
With reserve pricing, insertion and final value fees will vary, so be sure to adjust your reserve price accordingly. This feature ensures better profits, but can be frustrating to online buyers since the reserve price will not be visible to the customer.
The best way to control your profit margins is to set a high starting bid that ensures you will cover your fixed costs. Be sure to factor in costs from your supplier (including shipping, taxes, etc.) as well as eBay's listing and final value fees.
3. Make Sure Your Products Are In Stock
Thousands of online resellers are making money through dropshipping on eBay because it eliminates the need to keep an inventory, but this can lead to some setbacks. One of the biggest mistakes dropshippers can make is not ensuring that the items they list on eBay are still available.
This mistake becomes frustrating for online buyers, driving away potential repeat customers and decreasing your potential profit margins. Avoid the pitfalls of selling discontinued or out-of-stock items by checking your suppliers' inventories frequently to see what's in stock and what will be leaving their stores soon because of low quantities. Furthermore, collecting daily reports from your dropshipping suppliers will help you maintain a reputation of quick and reliable fulfillment with your customers.
Remember, your business needs its reputation to stand out from the competition, and dissatisfied customers can quickly put your shop at risk of being permanently shut down by eBay.
4. Make Sure You Fulfill All Orders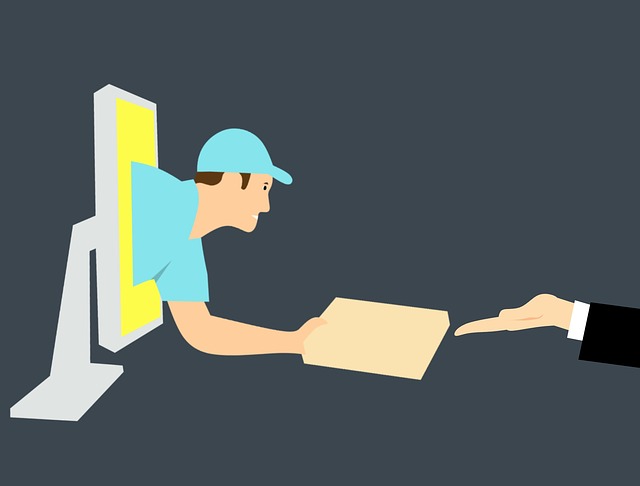 You've made sure your listed items are available; now it's time to keep your customers happy by fulfilling all orders quickly and efficiently. Reputation is everything on eBay, where millions of online sellers are competing for sales every day, so be sure to stay on track with fulfillment.
The biggest challenge with fulfillment is that ultimately, it's out of your hands. You can send your customers' orders to your supplier, but it's up to them to follow through. If your dropshipping supplier is unreliable, then it's time to move on and find another product source. When you're choosing your dropshipping supplier, make sure you use the various tools at your disposal.
A reliable supplier will not only stay on top of shipping the items quickly, but they will also keep you up to date on the status of your orders, letting you know of potential delays or issues so you can relay the information to your customers. Of course, issues will inevitably arise now and then, but keeping in contact with both your suppliers and your customers will keep any potential negative feedback to a minimum.
5. Watch Out for Unreliable Suppliers
There are countless suppliers to be found online, but many dropshippers fail to properly screen or evaluate the ones they choose before attempting to make sales on eBay. This mistake can quickly backfire in the form of late deliveries and poor-quality drop shipped items.
Remember, the customer isn't going to your supplier for what they want—they're looking to you to provide them with the items they paid for in a timely manner and in the quality they expect.
Even if the supplier is at fault with an order, the customer only sees you and will react accordingly with negative reviews or complaints to eBay. Services such as online directories can save you time by offering lists of suppliers that are pre-screened for quality and reliability.
6. Time Your Listings
It's critical to time your eBay listings with peak traffic on the eBay site. High traffic means more potential viewers, which can lead to making a sale more quickly and securing a higher profit margin. However, listing during peak times also means more competition, as well as the chance that your potential buyers might not have a chance to bid on your listing at all because of slow site speeds.
That being said, one key factor to consider is your target demographic. Ask yourself the following questions:
Who would be most interested in your product?
When do these customers typically do their online shopping?
Am I effectively connecting with these customers?
For example, Saturdays and Sundays between 4 p.m. and 7 p.m. PST typically see the highest periods of traffic on eBay, but more tech-savvy customers may choose to avoid those times to ensure a more successful auction bid. As a result, think about who might purchase your product and what their schedules are like.
Finally, always pay attention to the history of each eBay listing to determine the best timing for future products. For example, be sure that you examine when your items experience a peak in traffic and identify the patterns.
7. Let Customers Track their Packages
Most of the time, making sure your eBay customers can track their package is easy. Just share your UPS, FedEx, or USPS tracking numbers with them. Where this gets more difficult is when you ship an Amazon order to a customer and that order is being delivered with Amazon Logistics.
Amazon Logistics shipments are those that are actually fulfilled by Amazon instead of UPS, FedEx, etc. It's fairly easy to tell because they usually have a tracking number that starts with TBA that is then followed by 12 numbers. The problem with these deliveries is that, because you need to log in to your Amazon account to track them, your eBay customers can't track their shipment.
Not only that, but eBay doesn't consider Amazon's TBA tracking numbers valid. If you need to prove that an item was delivered during an eBay buyer dispute, you won't be able to because there is no way for eBay or the buyer to track the Amazon Logistics shipment.
The best way to ensure that your shipments are trackable is to work directly with dropshipping suppliers rather than sourcing your products from places like Amazon that have these kinds of complications. You can choose to work with a single supplier if they have the kinds of products that fit your niche. For example, Greendropship specializes in natural and organic groceries and personal care products, two of the fastest-growing segments of online retail. Additionally, if you'd like you can also work with multiple suppliers, thereby ensuring that you have the maximum selection of products.
4 Easy Steps to Start Dropshipping on eBay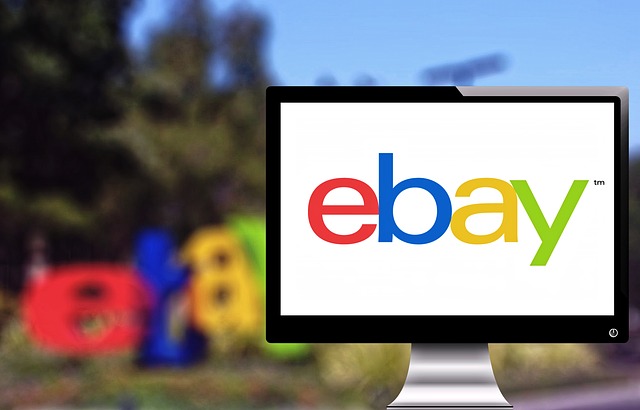 Once you decide to start eBay dropshipping, be sure you follow these 5 easy steps to get your online store up and running.
Step 1 – Find A Dropshipping Supplier
A successful eBay online store comes down to quality customer service and the right supplier. Furthermore, there is the question of choosing a local supplier or going with an outfit that is based internationally. Each of these has its respective pros and cons, so be sure you do research ahead of time.  Furthermore, when choosing a supplier, consider these key factors:
What shipping methods do they offer? Does this include expedited shipping?
How long does an order typically take to ship? Quality suppliers will almost always have a 24 to 48 hour turnaround time.
Will they ship worldwide, or only to specific countries? You could be limiting your customer base without expanded shipping options.
How do they conduct quality control? Poor quality can lead to poor reviews.
Can you use their source material (photos, specs, product descriptions) in your listings? High-quality product descriptions can give a boost to your sales.
Once you've selected your suppliers, contact them. Let them know you'd like to become a retailer for their products and ask about their policies on dropshipping.
Step 2 – Choose Your Niche and Products
This is incredibly important. By choosing the right niche, you'll give yourself a much better chance of having a successful online store. Luckily for you, there are a number of useful and effective tools you can use to choose this niche.
Additionally, you'll have to decide what types of products you'd like to carry in your dropshipping store. For example, online groceries and health and wellness products have been proven to be exceptionally popular in contemporary online retail. In fact, a report that was released in 2019 concluded that this market sector has grown 15% in recent years and now accounts for over 6% of total online sales.
Step 3 – Set Up Your Seller Account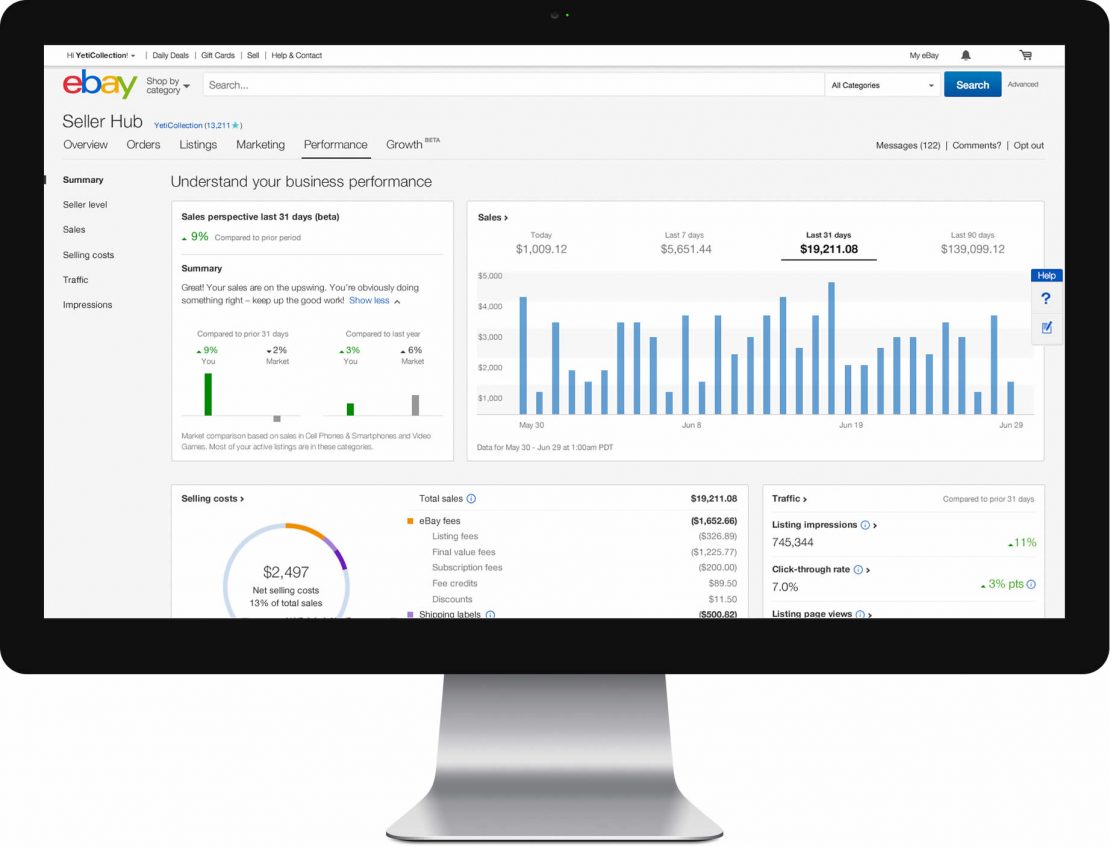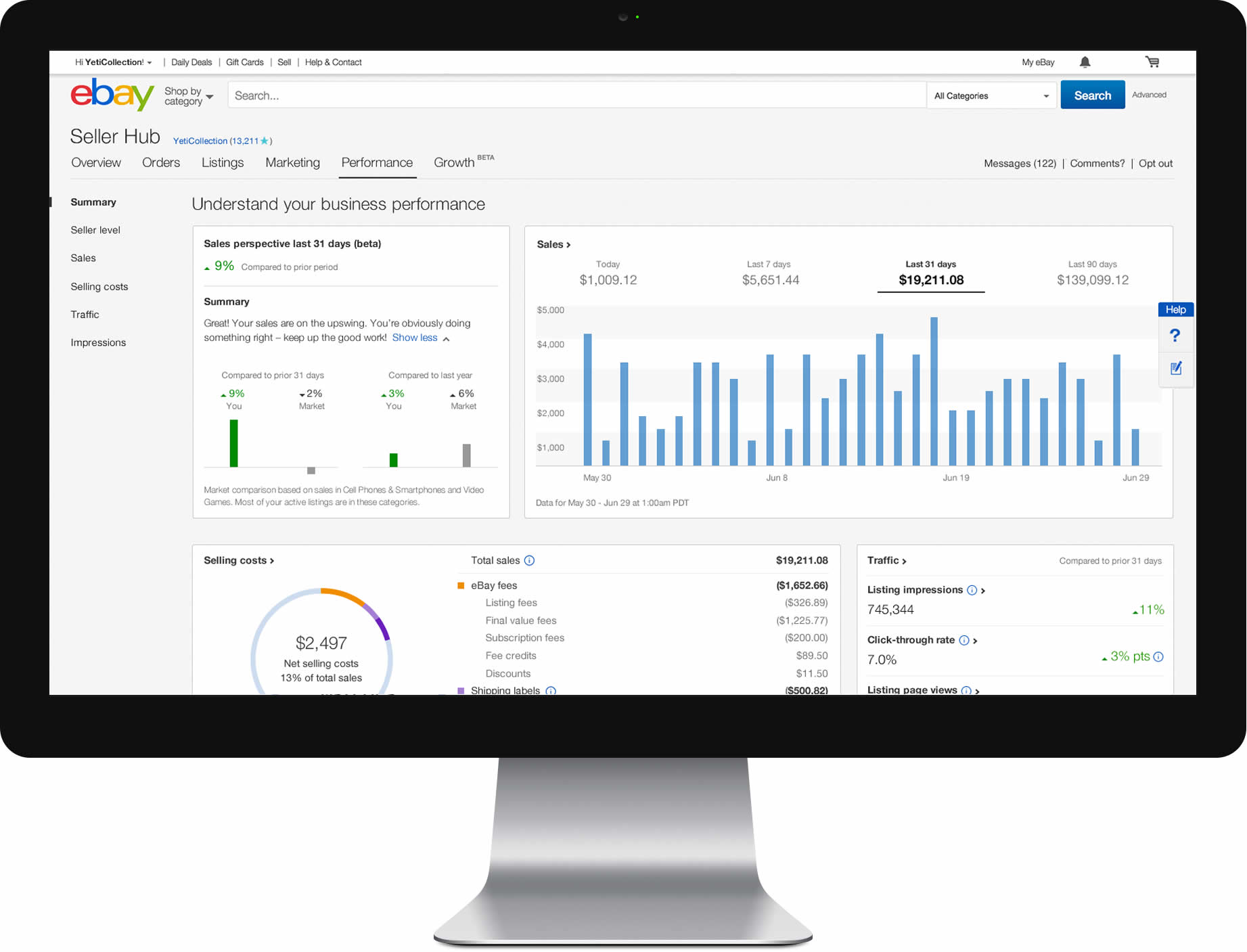 Setting up your account takes just a few minutes, but there are some important steps that you should definitely follow:
Pay attention to eBay's seller information center, which contains useful links and guidelines for setting up your store.
Choose your account name wisely. Crude or offensive usernames might drive customers away (and violate eBay username policy), while clever or catchy names might lead to better sales.
eBay may require a tax ID for seller accounts. A quick Google search will tell you how to apply for a tax ID in your state.
Set up your payment method. These methods vary by country, but all U.S. sellers are required to have either a PayPal account or a merchant credit card account.
Set up your profile page with details about your shop and its policies, including shipping and return policies. Detailing your background and credentials can be useful for certain niche markets (electronics, makeup, etc.).
Step 4 – Create Your Product Listings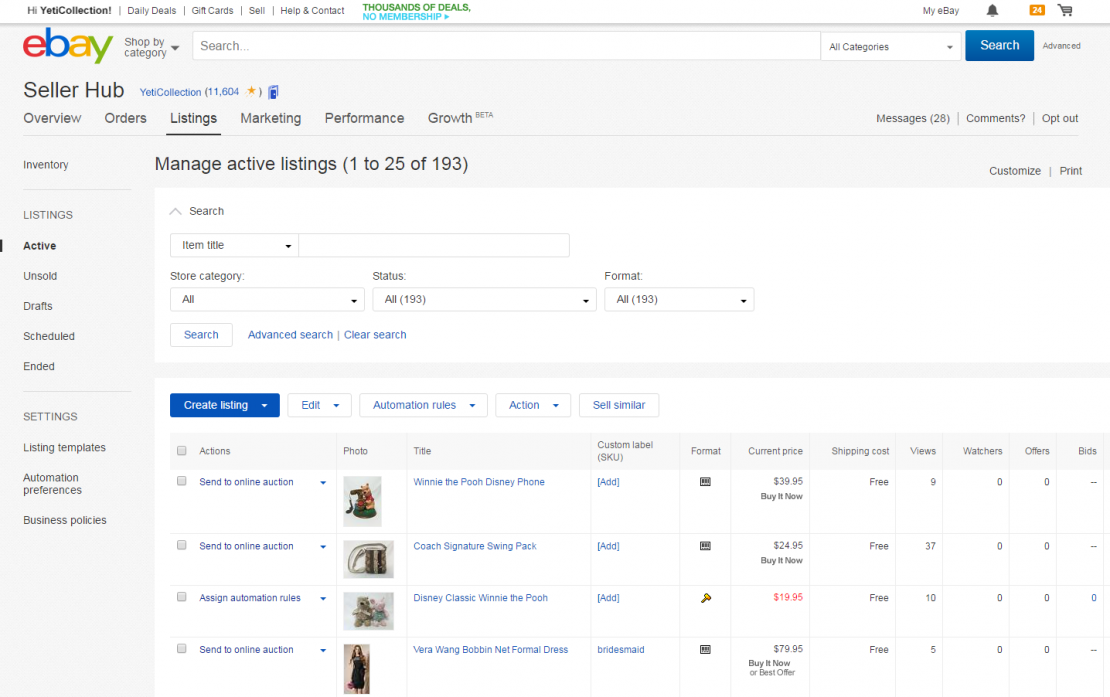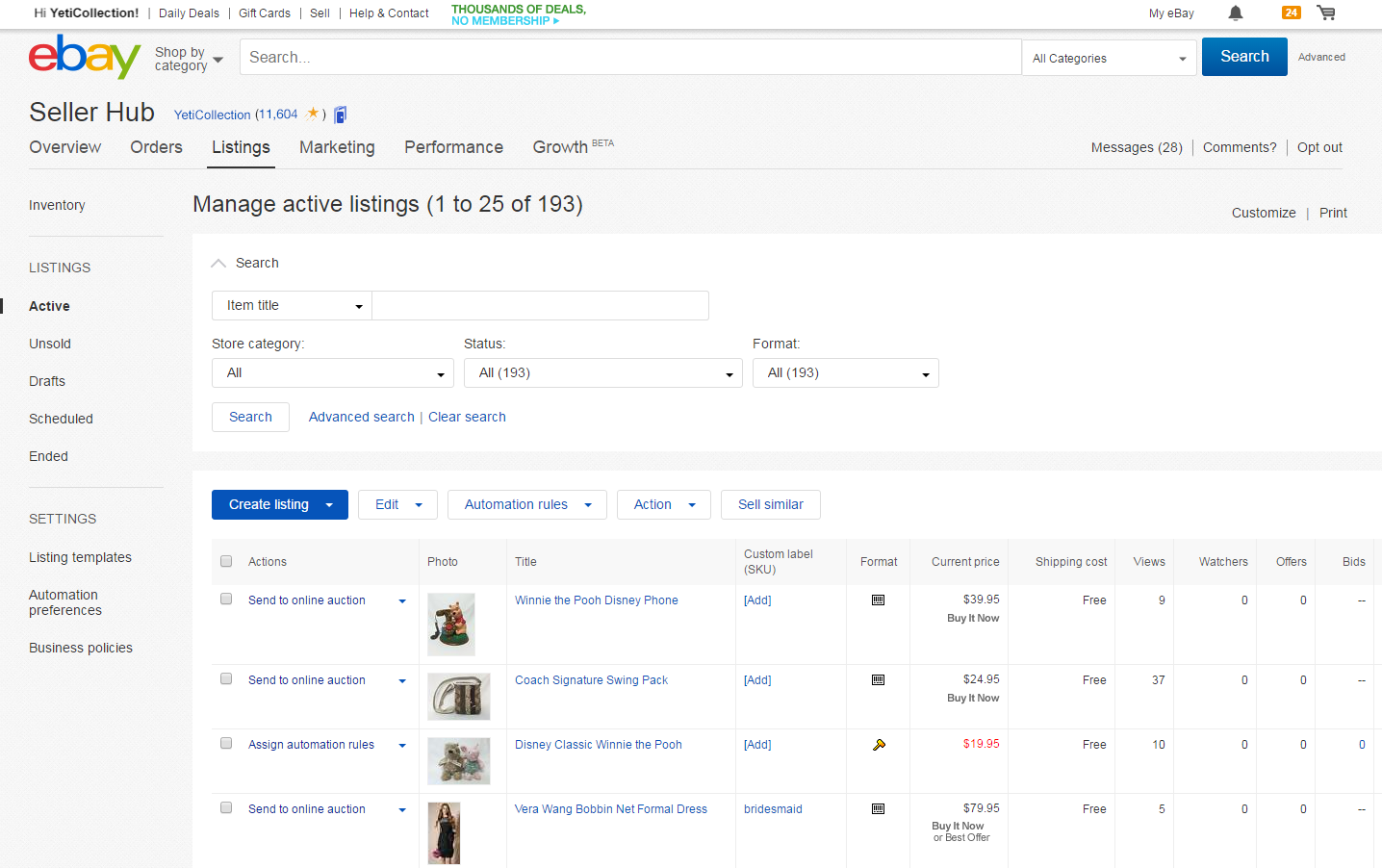 Here's the final step! Using the information provided to you by your dropshipping supplier, create your eBay listings for each product. Factors such as pricing, timing, and auction can all be determined through a bit of product research on websites such as eBay or Amazon.
Furthermore, with the information you got from researching your supplier and their membership fees, you can calculate the minimum price you need to charge for certain products. If you don't want to take your chances on a regular auction price structure, you have the following options:
Buy It Now – Customers can pay a price set by you. You can also make it possible for the customer to Make an Offer if there is a little flexibility in your price point.
Reserve – This means you can set a minimum price during a regular auction.
Start building a positive reputation by fulfilling your orders as quickly as possible. Additionally, you should check in with your supplier on a weekly or even daily basis to make sure everything is running the way it should. Don't forget to remove listings for discontinued or out-of-stock items and replace them with new products regularly.
Start Dropshipping on eBay with Greendropship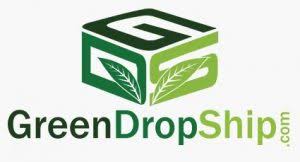 If you want your eBay store to succeed, then you need a dropshipping supplier that is reliable, effective, and efficient. You also want to offer your customers as many choices as possible so that they keep coming back to your e-commerce store.
That being said, look no further than partnering up with Greendropship. We have over 20,000 natural and organic products that have been made in the USA. We have also developed highly innovative methods for packing and shipping, including perishable goods. Contact us today to speak to a sales representative who can answer any and all questions you may have.