How To Dropship From Multiple Suppliers Seamlessly
Finding the right dropshipping supplier is so important to the success of your online store. It's absolutely crucial! In fact, you should think of this as a collaboration in which both you – the retailer – and the supplier benefit.
However, the question arises: Should I dropship from just one supplier or should I dropship from multiple suppliers?
Learning how to dropship from multiple suppliers can definitely enhance your business and boost your profits. For starters, you're able to expand your product offerings, thereby attracting a broader base of customers.
However, dropshipping from multiple suppliers can be challenging. It demands solid organization and extra effort to run your online business smoothly.
That being said, the objective of this article is to provide you with the tools and information on how to make dropshipping from multiple suppliers as seamless as possible.
Armed with data management tools, shipping consolidation apps, and unique SKU generators, you can get going towards eCommerce success. But just remember: when working with multiple suppliers, staying organized is key!
TABLE OF CONTENTS:
What Exactly Does A Dropshipping Supplier Do?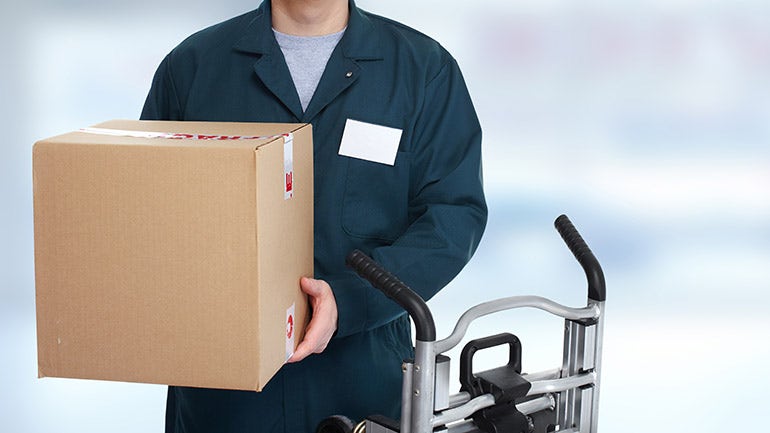 If we're talking about dropshipping from multiple suppliers, it's important that we take a moment to understand precisely what a dropshipping supplier does.
Dropshipping is a unique retail and product-sourcing model. Unlike buying in bulk from a wholesaler, the merchant does not have to worry about inventory in dropshipping. Instead, the dropshipping supplier is responsible for storing, packing, and shipping all products to the end consumer.
However, it's important to note that the term "dropshipping supplier" can be used interchangeably with the following other terms:
Dropshipper
Distributor
Wholesaler
Wholesale distributor
Dropshipping distributor
Wholesale supplier
We can also break the basic steps of dropshipping down as follows:
Build your dropshipping store or join an eCommerce platform.
Find a product niche to dropship in your online store.
Become a member with a dropshipping supplier like GreenDropShip.
Import your products via an app or product feeds.
Create product listings for your online store.
The online shopper buys a product via the payment gateway.
Submit the order to your dropshipping supplier.
The dropshipping supplier packs and ships the product to the shopper.
For those of you who are more visually inclined, here's a handy graphic that breaks the process down:

As you can see, the dropshipping supplier is a critical job. Not only do they carry all the wholesale items for you to choose from, but they also store, pack, and ship these items.
That means you need to find the right supplier (or multiple suppliers). GreenDropShip is a great choice! We have thousands of natural and organic products in a wide variety of niches.
We also offer a Shopify dropshipping app that makes it easier to automate your store. You can add any of our premium, specialty, or gourmet products with just a single click!
What Are You Looking For In A Dropshipping Supplier?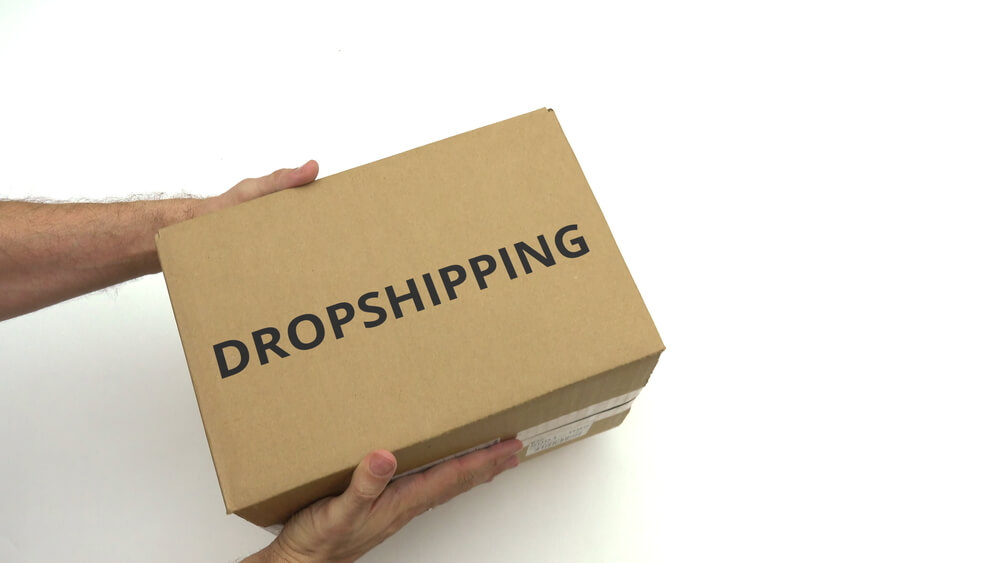 So we've established what a dropshipping supplier is and how incredibly important they are. Now that you've decided to start an online store, the question becomes: What do I look for in a dropshipping supplier (or suppliers)?
RELATED ARTICLE: How To Start An Online Store: 8 Easy Steps
It should be noted that all the criteria listed below apply to both dropshipping with a single supplier and dropshipping with multiple suppliers.
That being said, make sure the supplier (or suppliers) in question have the following:
In-demand products that consumers will actually buy.
Recognizable brands that consumers know and love.
New and emerging brands that haven't saturated the market yet.
Competitive dropshipping rates, either as a membership or per sale.
Affordable wholesale prices for items that are available for you to sell.
Short lead times for all outgoing orders so consumers don't wait.
Quick and efficient packaging, including perishable and fragile orders.
Innovative and efficient tools – like Shopify apps – to make you profitable.
Choosing the right supplier (or suppliers) is critical for your success, so it's a decision that you certainly shouldn't take lightly!
Thankfully, dropshipping is an inherently low-risk business model. Think of it this way: you'll never overestimate consumer demand, order too much inventory, and get stuck with an unsold surplus.
That means that you can try dropshipping with multiple suppliers without incurring too many startup costs. In fact, you can start dropshipping with very little money, even if you work with multiple suppliers!
RELATED ARTICLES:
Single Suppliers vs. Multiple Suppliers – Which Do I Choose?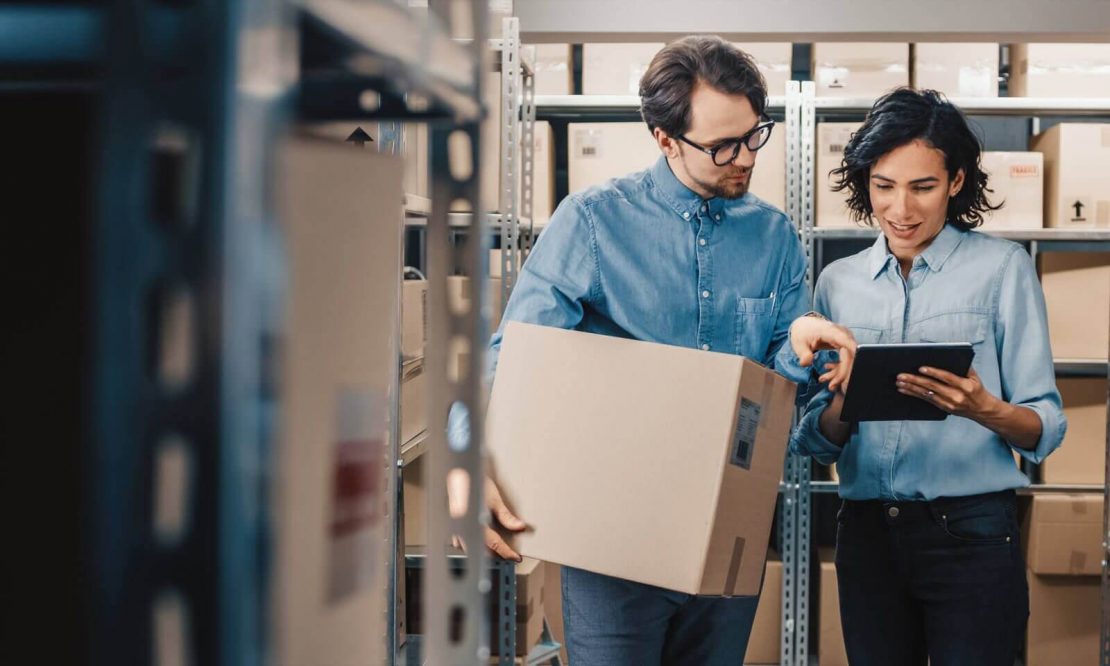 Now that we've properly defined dropshipping suppliers – and how important they are – let's talk about how many you'll need to find.
Essentially, you have two choices: choose just one supplier or dropship from multiple suppliers. Each of these scenarios has its relative pros and cons.
However, it's important to note that for most eCommerce platforms, you can decide to dropship from multiple suppliers if that works best for you.
1) When Are Multiple Suppliers Necessary?
Although every retailer will have to start with at least one supplier, it sometimes becomes necessary to dropship from multiple suppliers.
This is especially the case if you're trying to expand or scale your store up. Sometimes, you just need that extra coverage from another supplier or even multiple suppliers.
Additionally, choosing to dropship from multiple suppliers becomes totally necessary for:
I) Finding the best wholesale price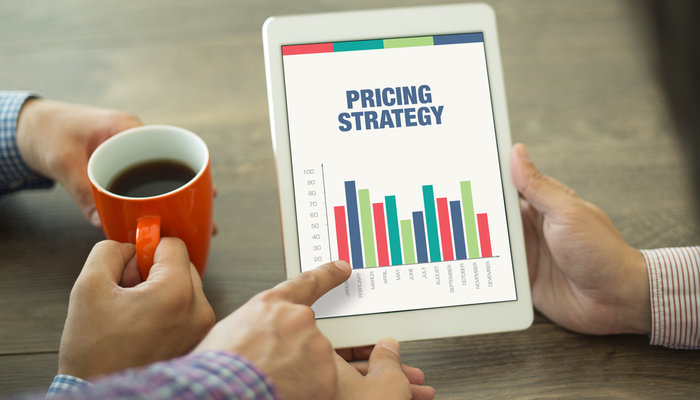 By choosing multiple suppliers to dropship from, you can effectively have them compete with one another when it comes to the wholesale price.
For instance, if Supplier A and Supplier B both offer Product X, but Supplier A charges $4.49 and Supplier B charges $4.99, then you can choose the wholesale product from A in order to save some money when buying your wholesale inventory.
However, don't forget about shipping charges!
For example, let's say that Supplier A charges a wholesale price of $4.49 plus a shipping fee of $1.00 (for a total of $5.49) for Product X while Supplier B charges $4.99 with FREE SHIPPING (for a total of $4.99) for that same product, then B becomes the better choice for buying X wholesale.
RELATED ARTICLE: How To Handle Shipping Times When Dropshipping
II) Keeping popular items in stock
If you're looking to sell products that are super popular and are either out of stock or low in stock with your primary supplier, then having multiple suppliers to dropship from gives you a bit of security.
In other words, you're covering all your bases by sourcing your products from multiple suppliers.
It's essentially the same as a brick-and-mortar retail operation. For instance, let's say that you buy Product Y from Wholesaler A on a regular basis. It's a popular product, so you need a steady supply for your regular customers.
However, Wholesaler A runs out of Product Y! What do you do now? Well, if you have multiple wholesalers that you work with, then you can order more of Product Y from your other wholesalers like Wholesaler B and – if necessary – from Wholesaler C.
You're ensuring that your supply remains steady and unbroken, which is especially important if there's significant demand for a given product. Shoppers hate it when your products become OUT OF STOCK.
III) Offering more diverse products
Some merchants want to build an online store that carries a single product type or even just a single product. If executed correctly, this can be a really successful setup.
In some instances, this strategy can be highly profitable, as long as there's a market segment that demands that particular product or product type. This segment can even be fairly small – the demand just needs to be substantial and consistent.
However, there are also plenty of merchants looking for a diverse selection of products in their dropshipping stores. Unlike the single-product store, this gives them a broader appeal to a wider segment of the overall retail market.
Let's say you're a vegan dropshipper and you're working with just one supplier. You're happy with this arrangement, but there's a great supplier that specializes in vegan snacks and your current supplier doesn't offer this type of product.
What do you do? Ultimately, it makes the most sense to add the other supplier to your roster.
Adding the additional supplier will expand your product offerings, potentially attracting even more customers and increasing your competitive edge. Plus, you'll also enhance your branding as a go-to vegan store.
IV) Operating within multiple niches
Many dropshipping suppliers specialize in a given niche (like GreenDropShip with natural and organic products). This means that they have greater authority and expertise in that specific niche versus a supplier that sells just about everything.
As a result, many merchants choose to dropship from multiple suppliers in order to gain access to a variety of niches. Essentially, some merchants are looking for a diverse selection of products.
RELATED ARTICLE: How To Find the Best Dropshipping Niches
So what's the big deal with finding a niche, anyways? Let's break that down!
Choosing a dropshipping niche means you can:
Make your store unique and stand out from your competitors.
Charge premium prices as consumers will see you as an expert.
Focus on a market segment with little to no competition.
Avoid market segments that are saturated with other sellers.
Build trust and brand recognition with potential customers.
Create a loyal clientele by turning one-time visitors into regulars.
Choose to sell something that you're passionate about.
Plus, certain niches or product categories can become more popular as wider retail trends change and develop.
RELATED ARTICLES:
V) Always making your products available
There are a few things that shoppers hate, including long lead times, slow or inaccurate shipping, and out-of-stock items.
In fact, if an online shopper makes a purchase with a merchant only to find out that the product is out of stock, then it can seriously damage that merchant's reputation and decrease customer loyalty.
In the world of eCommerce, your reputation is paramount since it helps you retain customers. Acquiring a new customer can cost between five to 25 times more than keeping an existing customer!
To avoid this unfortunate scenario, you can dropship from multiple suppliers and make sure that all your products are always in stock. It's a bit like an insurance policy: have multiple contingencies so that you're never caught lacking.
As you can see, there are plenty of scenarios in which it's actually a necessity to choose multiple suppliers to dropship from.
Consequently, if you're the owner of an online store, then it's a fairly common occurrence to work with multiple distributors to meet all your product-sourcing needs.
The trick is just learning how to dropship from multiple suppliers and how to do it properly. Luckily, that's what this blog post is for! We'll tell you everything you need to know!
2) What Are The Advantages Of Multiple Suppliers?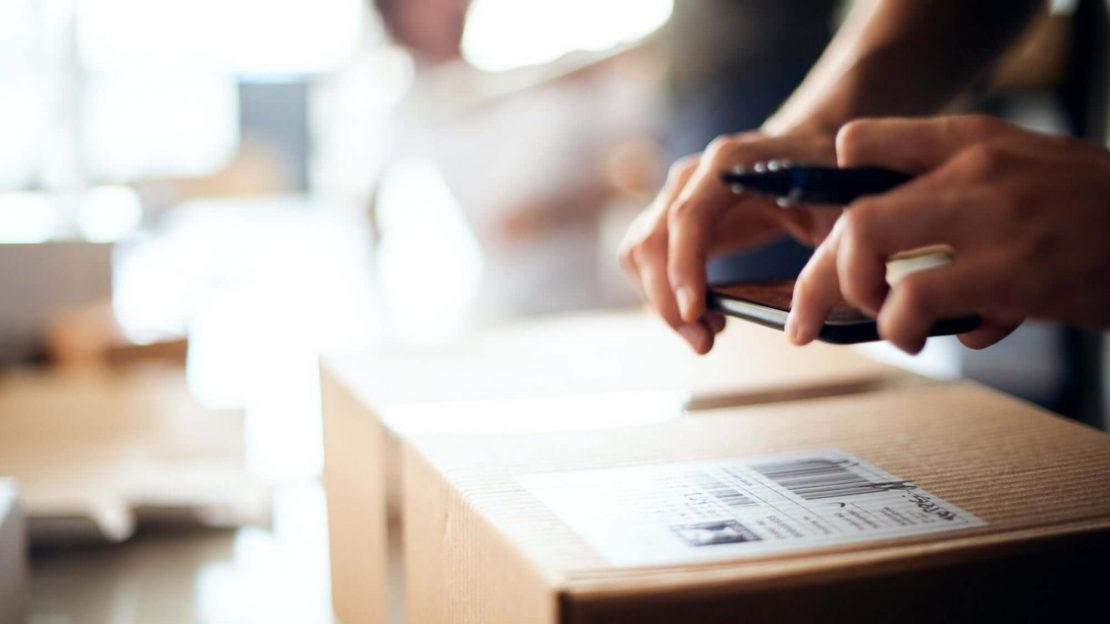 There are some pretty substantial advantages to dropshipping from multiple suppliers.
These include the fact that you can:
Rapidly expand your eCommerce business and scale up.
Build up a large customer base quickly.
Create an ultra-stable supply chain of products.
Improve profit margins by choosing the best wholesale prices.
Never run out of stock and keep customers happy.
Operate within multiple niches and product categories.
Choose from a wider selection of products and brands.
Get access to more tools and apps that suppliers may offer.
Diversify your options and not be bound to a single supplier.
Generate cross-sell and upsell opportunities to grow the business.
As you can see, there are some really great reasons to dropship from multiple suppliers. Ultimately, it all boils down to more choices, more opportunities, and more possibilities.
Of course, it always depends on your particular store and needs. But – for many merchants – this is the ideal setup for their dropshipping operation.
3) What Are The Disadvantages Of Multiple Suppliers?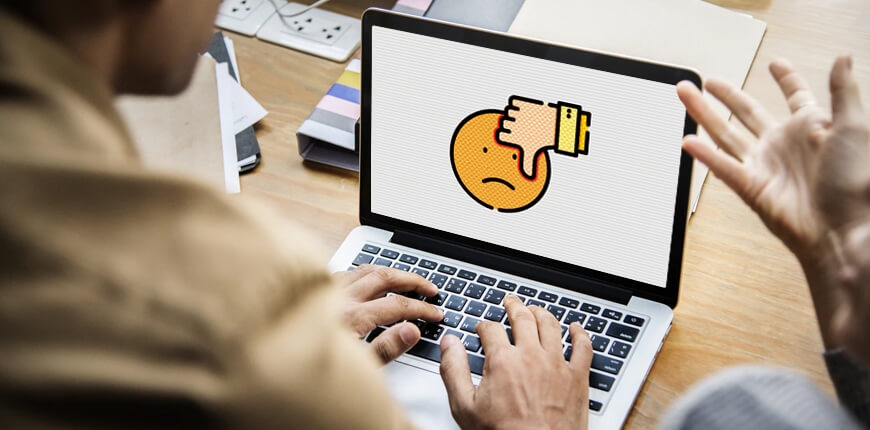 Believe it or not, there are also some drawbacks to dropshipping from multiple suppliers. These include:
More complicated inventory management and tracking.
Higher startup and operational costs for more memberships.
Increased shipping costs if you pay separate fees for each channel.
Greater workload as you have to coordinate more communication.
Customer confusion when they receive multiple packages.
Ultimately, as we mentioned above, choosing between a single supplier and multiple suppliers for dropshipping depends on your particular scenario and what you're trying to accomplish.
It's absolutely true that dropshipping from multiple suppliers make your logistics more complex, but it greatly expands your options, opportunities, and pathways to scaling up.
However, it is crucial to point out that customers may become very confused – and even suspicious – when they get multiple packages with different packaging from your various suppliers.
It's pretty safe to assume that your average consumer is not familiar with the dropshipping model, especially if it's via multiple suppliers. As a result, they may think it's some kind of scam.
That means you'll have to decide if – and when – you want to tell them that they'll be receiving their orders from multiple sources.
You can always spin it positively. Just say that they're getting the best possible deals and prices because you source products from multiple suppliers!
4) How Do I Find All My Dropshipping Suppliers?
Whether you decide to dropship from multiple suppliers or a single supplier, you'll actually have to find them somehow. So how do you do that, exactly?
Luckily for you, there are few tried and true methods for finding the best possible dropshipping suppliers for your store.
That being said, let's go over them quickly:
Do a Google search. Just search online, but remember that you can use multiple terms to refer to a dropshipping supplier, including wholesaler, distributor, and dropshipper.
Consult a supplier directory. These lists are pre-vetted. Examples include Wholesale Central, TopTenWholesale, 4WholesaleUSA, Inventory Source, and WorldWide Brands.
Contact manufacturers. Do you know what brands or products you want to sell? Then go "straight to the source" and ask the manufacturers for lists of approved suppliers.
Use the Shopify marketplace. If you're selling on Shopify, then go to the Shopify App Store and click: Categories > Finding Products > Dropshipping and/or Finding Suppliers.
Choose a supplier like GreenDropShip. Single or multiple suppliers? Either way, choose GreenDropShip as your primary supplier for premium natural and organic products.
So there you have it! Those are your best choices for finding either single or multiple dropshipping suppliers.
Once you have a list of potential suppliers, you'll just have to vet each to see which one best fits your needs.
Should All My Suppliers Offer Emerging Or Established Brands?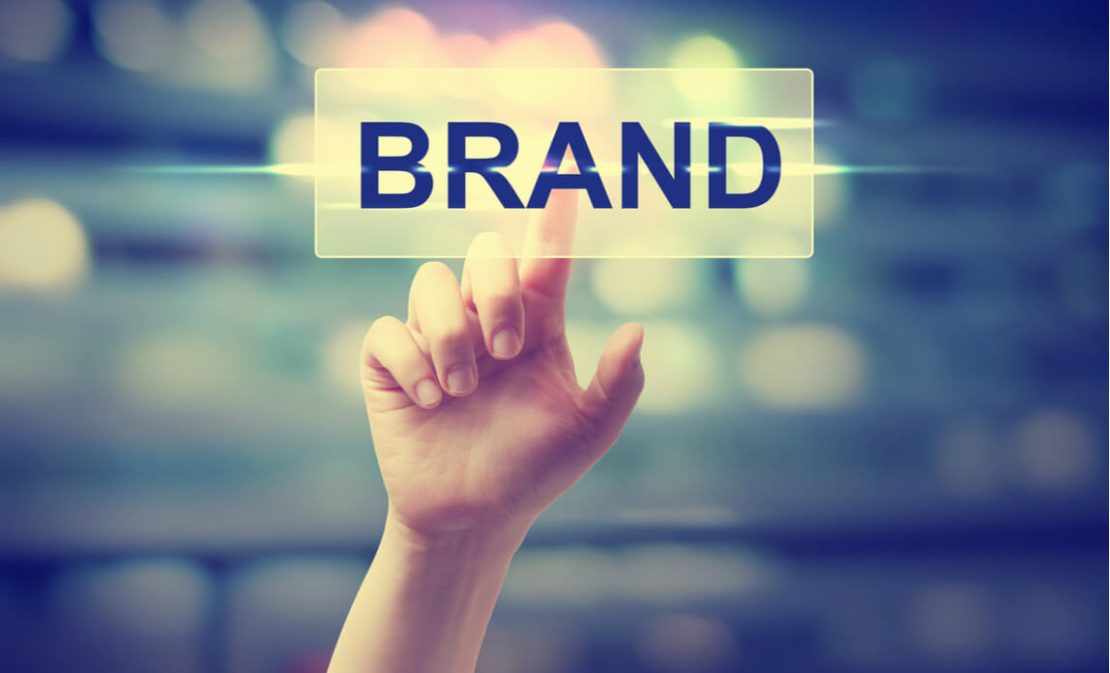 Have you decided to dropship from multiple suppliers? Or from a single supplier? Either way, you'll have to choose the brands to dropship.
Branding is a critical part of eCommerce. This includes developing your store brand and name-brand products you want to sell. So do you sell established brands or new brands?
RELATED ARTICLE: Dropshipping Branded Products: Guide for Online Retailers
Recognizable name-brand products will always have high brand recognition. So there's our answer: sell recognizable brands! That must be the best strategy, right?
Not so fast! There are some compelling reasons to choose newer brands. In fact, selling emerging brands means that you'll be:
Avoiding market saturation.
Standing out from your competition.
Developing the brand identity.
Choosing products you're passionate about.
Becoming an expert for a product type.
Being at the forefront of new trends.
Plus, just because a consumer hasn't heard of a brand, it does not necessarily mean that: a) the brand is inferior and b) that it won't sell well.
Furthermore, innovators and achievers are more excited at the prospect of selling new brands. These are basically the tastemakers who can trigger a retail trend if the marketing is right.
Ultimately, the biggest issue with recognizable brands is market saturation. When too many retailers all sell the same brands, then the market gets saturated and sales plummet.
Additionally, with recognizable brands, you'll need to stand out from your competition, especially the retail giants like Amazon and Walmart. That means you'll need lower prices and faster shipping.
Since the giants essentially have infinite resources, that's a pretty unlikely proposition. You're just not going to beat them, at least not consistently.
Sell new and emerging brands instead! You can make some serious coin, even if the brand recognition is lower at first. But you'll be able to carve out your own niche within a crowded eCommerce market.
Should All My Suppliers Be Domestic & Based In The USA?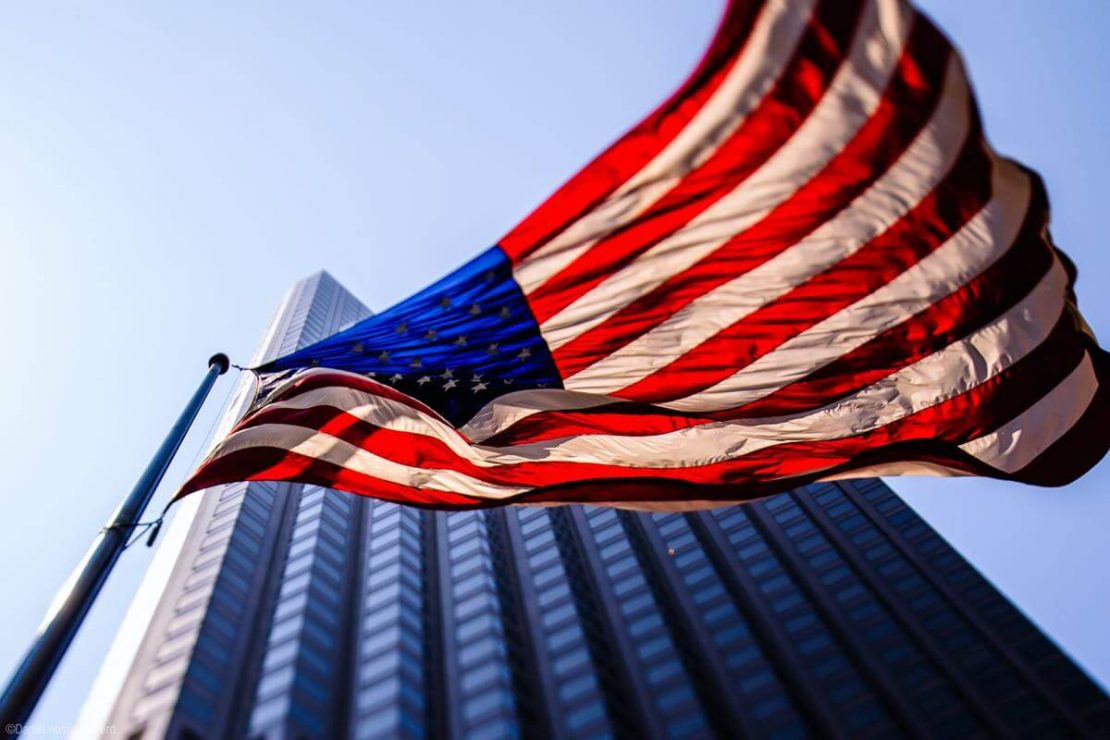 Yes, definitely! You should pretty much always choose US-based, domestic suppliers. This is true whether you choose to dropship with multiple suppliers or a single supplier.
RELATED ARTICLE: Best Made In USA Wholesale Dropshippers
Why is that the case? While it's true that overseas suppliers – especially those based in China – have lower wholesale prices, there are some serious disadvantages. These include:
Significantly longer lead times for shipping.
Products that are usually of an inferior quality.
Certain items might be toxic and subject to recalls.
Brands and products that are fake or counterfeit.
Ineffective communication with the overseas supplier.
Customer service that's inadequate and inefficient.
Return and refund policies that are incomprehensible.
Unsatisfactory and subpar user experience (UX).
Lack of systematic control over product quality.
As you can see, there are some pretty significant drawbacks to working with suppliers that are based overseas. This holds true even if you decide to dropship with multiple suppliers.
As a matter of fact, many Chinese suppliers have such poor reputations and long shipping times that even their substantially lower wholesale prices won't make it worth your while.
In conclusion, you should definitely go with domestic, US-based dropshipping suppliers, whether you decide to work with a single or multiple suppliers. Trust us: you will be thankful!
RELATED ARTICLE: What Are The Best Dropshippers In Los Angeles?
Ten (10) Tips For Dropshipping From Multiple Suppliers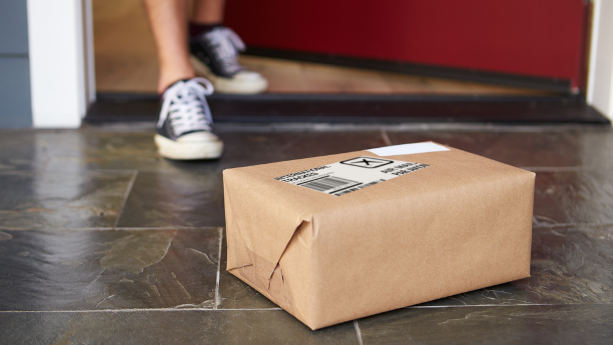 Are you wondering how to best dropship from multiple suppliers? Are you hoping to make it easy, seamless, and efficient?
Look no further! We'll give you everything you need to know. You'll be able to build a successful and profitable dropshipping store while sourcing products from multiple suppliers.
So, without further delay, check out these ten (10) easy-to-follow tips:
1) Find Your Niche & Research Your Products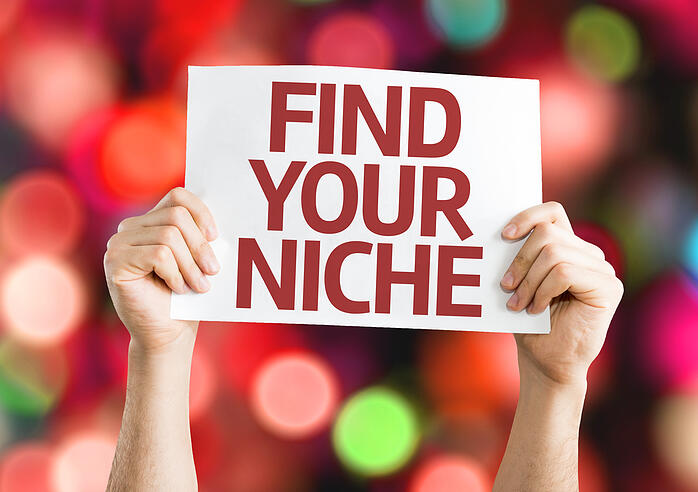 In order to identify the best suppliers to dropship from, you'll need to a) find a niche and b) do some good old-fashioned product research. In other words, you need to research the market and then choose which products to sell.
RELATED ARTICLE: Product Research: How To Find Products For Your Store
Why is product research so important? Because it allows you – the merchant – to:
Succeed in an ultra-competitive market.
Accurately predict eCommerce or dropshipping trends.
Choose the right products to sell.
Target smaller market segments with curated content.
Maximize your return on investment (ROI).
Tap into underutilized niches with less competition.
As you can see, good product research will definitely give you a leg up in the eCommerce market!
This is especially true if you decide to dropship with multiple suppliers – it gives you the opportunity to choose the best combination of suppliers for your product-sourcing needs.
Finally, the best tools for finding niches and product research include:
Whether you choose to dropship from multiple suppliers or a single supplier, you'll need to find the right niche and do proper product research. This will ensure that you choose the best supplier (or suppliers) for your particular needs.
RELATED ARTICLES:
2) Decide How Many Stores You Want To Operate
This is a pretty simple notion: decide if you want to make a single dropshipping store or if you want to create several dropshipping stores.
RELATED ARTICLE: How to Make a Dropshipping Website To Sell Products
There are a few different ways you can structure this. For instance, you can build:
One big dropshipping store with a wide variety of products and niches.
A single dropshipping store within a specific niche with fewer products.
Multiple smaller stores with narrower, more focused product selections.
One big store augmented by multiple smaller stores in various niches.
Ultimately, you can operate within any of these models by both dropshipping with multiple suppliers or a single supplier. To make it easier to start up multiple stores quickly, you can always choose to buy a premade dropshipping store.
It all just depends on how much you want to spend for membership fees, how many different niches you want to operate in, and what kind of products you want to sell.
That being said, most dropshipping stores are successful and profitable if they target a specific part of the market by operating within a well-defined niche.
Remember, a huge store with a huge selection will have to compete with the retail giants like Amazon and Walmart, and you'll never be able to beat them on prices and shipping infrastructure.
As a result, it's better to just focus on a smaller selection of products. That means that you can choose to dropship from multiple suppliers or a single supplier, depending on what those supplier(s) have to offer.
3) Choose The Right Suppliers
Arguably the most crucial part of dropshipping from multiple suppliers is choosing the right supplier for your eCommerce business. Ultimately, working with the right supplier can be the difference between success and failure for a merchant.
As a result, the smartest move would be to choose a dropshipping supplier with products (or niches) you're already selling or want to sell.
RELATED: Best Dropshipping Suppliers To Sell Online
However, if you've decided to start a dropshipping business but the supplier you chose doesn't carry all the products you need, then working with multiple suppliers would be the best choice.
That way, you can almost certainly find some combination of suppliers that offer all the products or niches you want to sell.
But you don't have to stop at two suppliers! You can work with multiple suppliers, as long as your products complement one another. For instance, you can sell skincare, hair care, and body care products like shower gels, lotions, and body oils from multiple suppliers.
All of these products complement each other and help expand your customer reach as well as encourage customers to purchase multiple items.
4) Ask Your Suppliers The Right Questions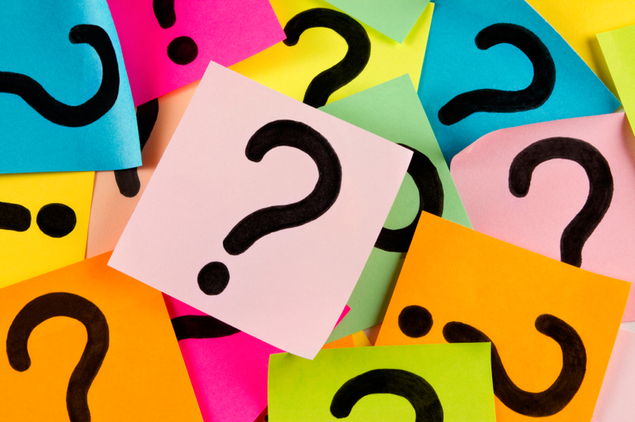 If you want to choose the right suppliers, you also need to make sure they have excellent track records for shipping products on time to customers as well as good customer service.
You also want to ask questions to make sure that the suppliers' services align with your business objectives. Making sure you have the right information to proceed in working with multiple suppliers can save you time and headaches.
That being said, check out the following questions you need to ask:
I) How do I send over product data?
A product data feed is typically a file – usually in a spreadsheet format – that includes a list of products and product attributes. Each supplier that you work with should supply a product data feed so that you can list those items on your website.
Product data feeds are great for retailers since you can upload all of the product information on your website with ease.
They usually contain the following:
Product image
Product title
Weight
Dimensions
Ingredients (if applicable)
Certifications (organic, vegan, etc.)
The weight, dimensions, and ingredients are collectively known as attributes. These describe the appearance and – in some cases, especially for fashion and apparel – the material of the product.
For example, a fur-lined hooded red wool jacket with zippered pockets. Attributes also describe any details of the product. For food products, this can include ingredients and certifications like USDA Organic.
However, there are different ways to access data feeds from suppliers. That's why you want to know how a supplier provides this data feed information. For instance, some suppliers require that you download the feed manually by way of an Excel or CSV file.
Furthermore, some suppliers provide automated product data feed information. This means you can import product data directly into your store without having to upload a manual file.
But whatever method the suppliers offer, make sure that once you receive the product data feed, you organize the products into different categories on your website. This makes it easier for customers to navigate your store.
For example, if you have an online vegan store, your products could be organized like this:
Vegan Groceries – Vegan Supplements – Vegan Beauty Products – Vegan Cosmetics
If you organize your store this way, the shopping experience becomes easy and drama-free.
II) Where should I send orders once I get them?
Because you'll be working with multiple suppliers, you'll need to know where you send orders once shoppers buy something in your eCommerce store. This is critical!
Thankfully, many dropshipping suppliers have an automated order system. This means once you create an account with them, any orders that you receive they'll automatically receive as well.
RELATED ARTICLE: The Guide To Automated Dropshipping
With some suppliers, however, you'll have to notify them by email or place the order manually by logging into your account. You then have to enter your customer's address and contact information so that the supplier processes the order.
Obviously, the automated method is by far the easiest and the most convenient. More than likely, automated orders sent to the supplier mean that their tracking system is automated as well.
III) How do I handle customer service, tracking, returns, exchanges, or cancellations?
Like the other questions above, this is critical information you need to know!
When working with multiple suppliers, you're going to be dealing with different ways of handling issues like returns, cancellations, and tracking. Gaining this information ahead of time will help you decide if this relationship is beneficial to your business.
What makes working with multiple suppliers particularly challenging is that sometimes customers may purchase items from multiple suppliers in your online retail store. And, in some cases, these items may have to be returned or exchanged.
It's important that you have a system set up with your suppliers to handle problems such as these quickly and efficiently. Premium suppliers like GreenDropShip – not to toot our own horn! – handle all customer-related issues for you.
On the other hand, there are other suppliers who don't go that extra mile. If you ask the right questions ahead of time, you'll be able to gauge whether the supplier can help you keep your business running smoothly.
IV) Ask these other questions to choose the right suppliers.
Finally, you can also ask the following questions to really help you decide if you're choosing the right suppliers:
Do they offer the ability to buy in bulk? If so, is there a discount?
Do you pay a membership fee? Or per-transaction fees?
Are there any other fees? How is shipping calculated?
Do they offer any eCommerce apps? What about product feeds?
What is the return and refund policy?
Is their customer service reliable, effective, or available?
What niches and brands do they offer?
How do you contact them?
These questions are useful whether you want to dropship from multiple suppliers or just a single supplier. Remember, you should always do a thorough vetting for each supplier you work with.
RELATED ARTICLE: How To Effectively Contact Dropshipping Suppliers
5) Always Communicate With All Your Suppliers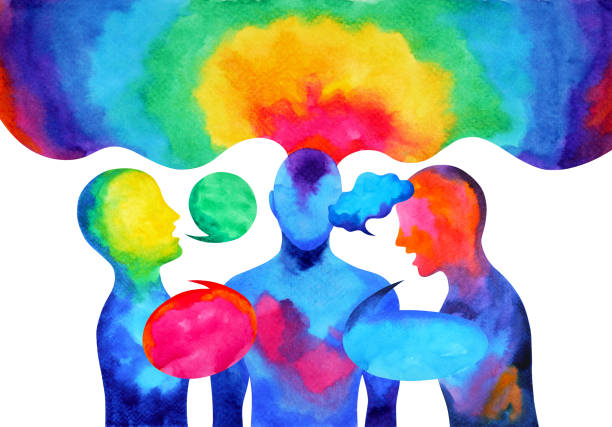 When it comes to eCommerce and dropshipping with multiple suppliers, communication is key!
Ideally, you should have several communication channels for your customers. Consequently, you should do the same for your multiple suppliers. Always keep in contact with them by interfacing with the sales representatives and let them know if you need anything.
However, keep in mind that behind the branding and the marketing, you are still dealing with people. Their interest is to use all their available resources to sell as much as possible in a short period of time – just like you, incidentally!
In order to keep things efficient and effective, always keep your messages short, comprehensible, and detail-oriented to avoid any communication mistakes.
Also, if mistakes do happen – which is basically unavoidable – then you should analyze the situation and their response. If they take responsibility and work to solve the problem, you can trust that they'll be reliable suppliers and you should include them in your network of quality collaborators.
6) Make Sure You Have Unique SKUs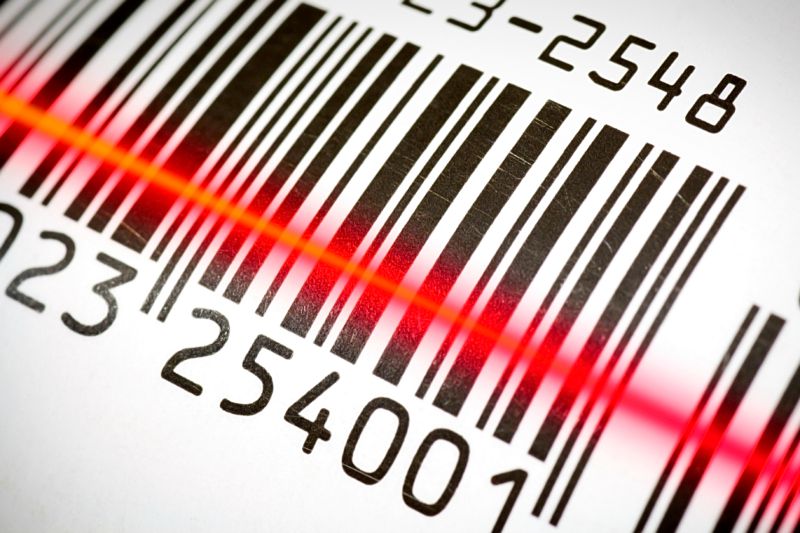 Creating unique stock-keeping units (or SKUs) is paramount in proper inventory management, especially if you're dropshipping from multiple suppliers.
To avoid creating duplicate SKUs, which can mess up your inventory management workflow, follow these simple steps:
Create an Excel spreadsheet with all your suppliers and the product data.
Keep track of the product attributes that you'll get from the various suppliers.
Change each SKU number by adding a unique attribute (like supplier initials).
Use an SKU generator tool to create unique SKUs and avoid duplicate numbers.
Let's take a look at a specific example:
There's a product from the brand Organic Foods USA.
The supplier for this product is GreenDropShip (GDS).
The SKU provided by the supplier is ORGANICFOODSUSA – 1161.
This means that it is Item # 1161 in the GDS product feeds.
Create a unique SKU by adding the company initials: OFUSA-1161.
You can also include the supplier initials: GDSOFUSA-1161.
If you're dropshipping with multiple suppliers that offer products with item number 1161, then you can generate unique SKUs to avoid confusion.
Then, when you need to update inventory or receive an order, you can easily search for that unique SKU in the Excel spreadsheet or database you created for your suppliers.
The unique SKU tells you the supplier and brand. In this example, it's the supplier GDS, Item # 1161, and the brand OFUSA.
There are also SKU generator tools you can choose from:
Unique SKUs can also tell you which products from each supplier are selling the best. In other words, you can better track your inventory and sales volume!
7) Use A Data Synchronization App
Ultimately, effectively organizing product SKUs is just one of your responsibilities in running a dropshipping store that uses multiple suppliers. You'll need to coordinate inventory levels, product availability, and the number of orders.
Some suppliers may offer a dashboard or admin page for your account, allowing you to easily see product levels, tracking info, and inventory availability.
However, as you might imagine, it's most efficient if you work with one centralized dashboard to track all information from multiple suppliers. This condensed form of inventory management is more effective and time-efficient.
If you can get your hands on this kind of centralized tool – also known as a Data Synchronization App – then it truly makes dropshipping from multiple suppliers seamless.
There are several Data Synchronization Apps for online retailers working with multiple suppliers. These invaluable tools free up valuable time so you can spend it on other things, like marketing your dropshipping store.
All six (6) of the tools listed below synchronize data from multiple suppliers on a single centralized dashboard:
All of these apps handle tracking information, which is another important issue. A supplier like GreenDropShip provides automated tracking for all orders from your retail store.
This means you'll be able to precisely follow an order from the shipping date to delivery. It also means tracking information from GreenDropShip can be seamlessly integrated into a data synchronization app like the ones listed above.
If you're dropshipping from multiple suppliers, you'll want to have tracking information readily available for all orders. If the tracking information is not automated, you may want to reconsider working with that supplier.
8) Integrate Shipping From Multiple Suppliers Using An App
A big challenge for retailers working with multiple suppliers is when customers purchase items that get shipped from more than one supplier. Of course, when they're actually making the purchase, the shopper doesn't know this is happening.
In the past, this often resulted in customers receiving deliveries on different dates, sometimes weeks or even months apart. This issue is easily solved by using apps that focus exclusively on consolidating shipping orders.
While data management apps like Inventory Source do offer shipping consolidation among their featured services, there are other apps out there that specialize in integrating shipping orders.
Here's a quick list of third-party shipping apps that consolidate single orders for customers:
Additionally, if you're dropshipping on Shopify, then you can use apps like Order Merger by Stilyo and/or Mergify: Merge, Combine Orders by BestApper.
Ultimately, these types of apps are all designed for the same thing: to further automate your dropshipping store while managing information and streamlining workflow for multiple suppliers.
9) Send Separate Tracking Codes To Customers
Since most consumers don't really understand the dropshipping model, you have to be careful to not "spook" them away from being your customer. Besides, you have to admit that, on paper, dropshipping can sound a bit suspicious.
This is especially true if the consumer receives different packages from multiple suppliers for a single order. If they're unprepared, they may even think it's some kind of scam!
One of the easiest ways to let your customers know that their packages may be arriving at different times is to provide them with separate tracking information.
In other words, do not send one tracking number for all packages if they're not a) coming from the same supplier or b) not being shipped together. Doing so can potentially mislead customers and give them the impression that everything is arriving simultaneously.
Luckily, there are some useful tools for retailers to track shipments and orders:
Providing separate tracking codes lets your customers know that they'll be getting multiple packages, likely from multiple suppliers.
10) Automate Your Store (Whenever Possible)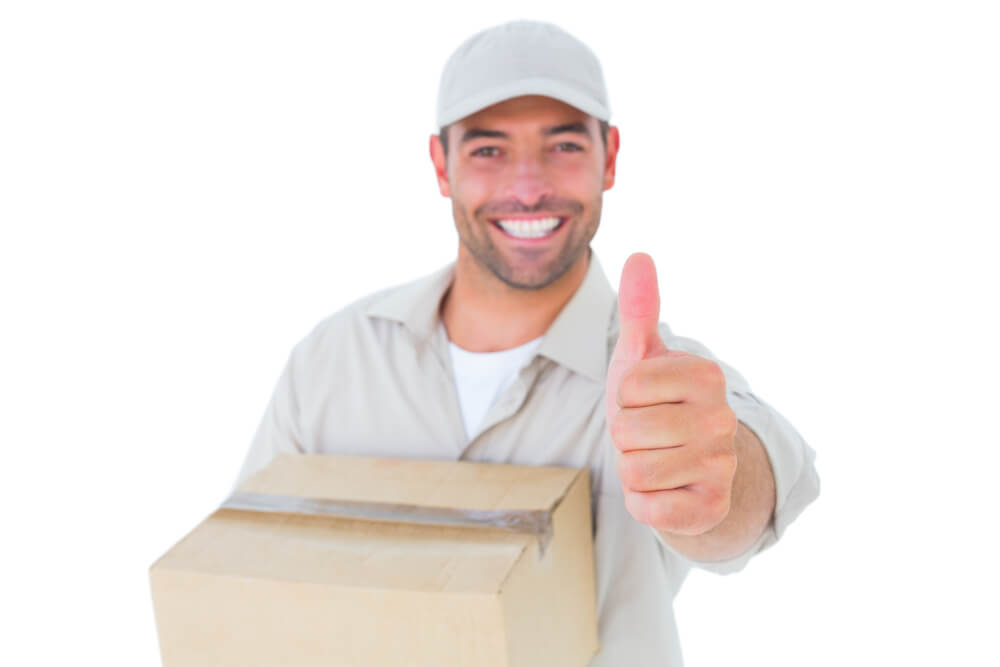 Automating your dropshipping store will help streamline your workflow, thereby making it easier to dropship from multiple suppliers.
RELATED ARTICLE: The Guide To Automated Dropshipping
There are different ways to automate your dropshipping store, including:
Pricing Strategies. Instead of pricing all your goods manually, use global pricing rules to automatically set prices.
Product Research. Use apps that make it substantially easier to compare prices, market demand, and/or niches.
Order Tracking. Use automation software to send order tracking codes – from multiple suppliers – to your customers.
Inventory Syncing. If you're dropshipping from multiple suppliers, use automation software to track inventory levels.
Email Marketing. Create email marketing campaigns to connect with customers and offer promotions, cross-sells, or upsells.
Forwarding Orders. Use automation software to automatically forward orders to your multiple dropshipping suppliers.
Adding Products. Manually adding products is time-consuming, so use tools to streamline this process to just one click.
While there are substantial advantages to dropshipping from multiple suppliers – including better prices, greater selection, and easier expansion – it can result in more work and logistics for the retailer.
However, if you automate your dropshipping store, even partially, then you can effectively avoid those potential pitfalls.
Choose GreenDropShip As One Of Your Dropshipping Suppliers!
Are you going to dropship with multiple suppliers? Or go with just a single supplier? Either way, GreenDropShip is a fantastic choice as your sole dropshipping supplier. We can also function perfectly as your primary supplier from a list of multiple suppliers.
Plus, we offer a hybrid model product-sourcing model: both dropshipping and bulk-buying. So you can test new products via dropshipping and – if they sell well – you can buy them in bulk at wholesale prices.
Our niche is natural and organic products, most of which are made in the USA and all of which are premium, specialty, and gourmet. We also carry both recognizable and emerging brands.
We offer all kinds of products, including:
By using our product feeds, you get full integration with Amazon/eBay, Amazon FBA, Shopify, and WooCommerce. We also offer a Shopify dropshipping app to make your store more efficient and profitable!
Join GreenDropShip today and start selling!