How To Find Domestic Dropshipping Suppliers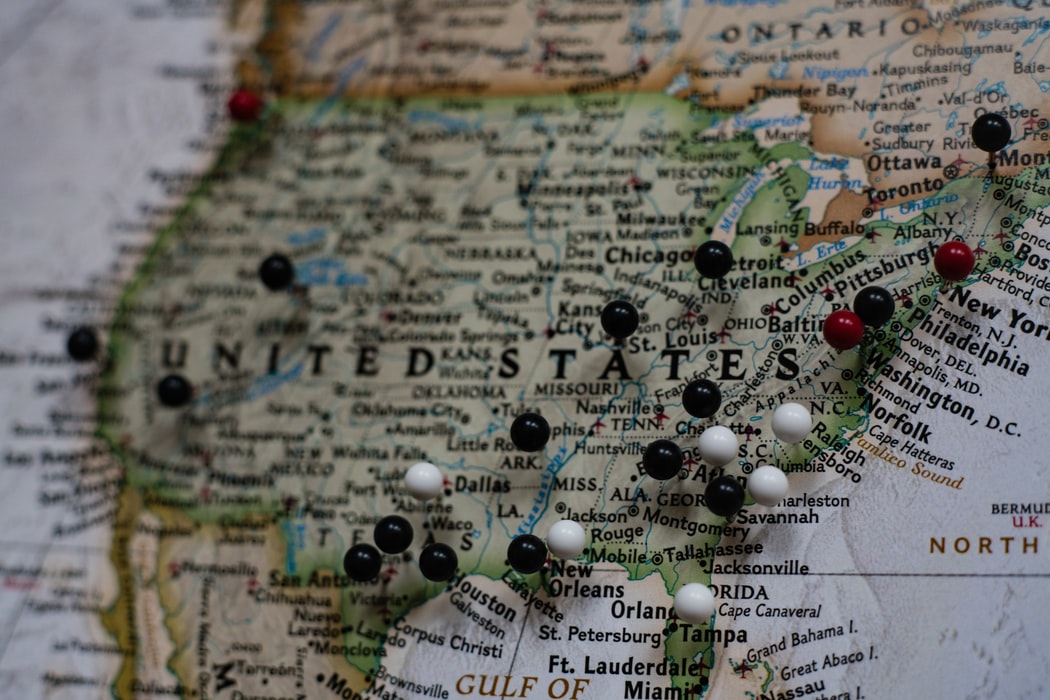 When starting a new online retail business, or looking to expand your product line by adding a new supplier, it's very important that you understand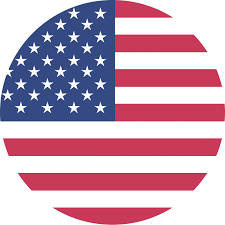 not only the kind of products that a supplier has, but how their location can impact your business. If you're located in the U.S, if possible, it's always smarter to go with domestic dropshipping suppliers.  The main reason being that it's easier to communicate with a dropshipper stateside as opposed to one located in China. Issues such as quality control, shipping times and customer support may come up. It's far less of a hassle to reach a domestic dropshipper as opposed to trying to reach one halfway around the world. That's why it's a good idea to find out how to find domestic dropshipping suppliers.
Some of you may ask, however, 'well, how do I find domestic suppliers for my business?' That's the question this article is going to answer. It's not at all difficult since there are so many wholesale distributors in the United States. It's really just a matter of finding those that dropship your products.
Easy Ways To Find A Dropshipping Supplier In The USA
There are several ways to go about finding a domestic dropshipping supplier in the U.S. Check out the following:
1. Look At Online Directories And Marketplaces
Online directories and marketplaces are excellent resources for finding domestic dropshipping suppliers. Typically these directories and marketplaces list domestic suppliers by location, kinds of products they sell, along with their website address so that you can go to them right away and gather even more information.
Online directories include:
Wholesale Central's free directory service offers an exhaustive list of domestic wholesalers (under categories) with details about their products and their location. However, it's important that when selecting a wholesaler from the Wholesale Central directory, you check with the wholesaler to confirm that they indeed provide dropshipping services. Several of the suppliers listed in the directory are not dropshippers even though they're listed under dropshipping wholesalers.
To confirm that a wholesaler is a dropshipper, simply go to their website and peruse the company information. Typically they will provide shipping and bulk sales information on the site. If there's no information regarding dropshipping, chances are they don't provide that service. However, since they're domestic you can always call or email them directly and find out if they provide dropshipping. Their contact details should be provided on the website as well.
While SaleHoo also provides an extensive list of domestic dropshipping suppliers and international suppliers, you have to become a member to access those companies. The cost is currently $67.00 dollars annually for membership. Unlike Wholesale Central, SaleHoo offers a 100% back guarantee on membership fees if you can't locate the kind of dropshipper you're looking for. The website boasts that it has suppliers with over 2,500,000 products and brands. They're pretty confident you will find what you're looking for. But if not, the company says it's happy to refund you your membership.
Doba offers multi-tiered membership to access their listings of domestic and international dropshippers. The lowest annual membership is $29.00. Each membership tier offers features and access to other services the directory provides. These services include the ability to evaluate any wholesaler you're considering working with.  The directory provides you with the ability to organize lists of products for bulk import.  Also among services, you would receive updates on wholesalers and new products. The more you pay, the more access to those services. To try out their listings, the company offers a 30-day free trial. Doba is really for online retailers who are looking for more than just dropshipper listings.
Like Doba and SaleHoo, Spocket is also membership-based with the lowest starting at $9.00 annually. A free trial period is offered so that you can get a feel for the service and see whether it suits your needs. Spocket also offers multiple services outside of domestic supplier listings depending on what membership tier you choose.
The big difference between Spocket and other directories is that it's an app that customizes product and wholesaler searches for you. In short, Spocket is a dropshipping app that integrates Shopify and WooCommerce stores. Right from the app, you can launch a dropshipping business selling products from wholesalers located in the U.S. and Europe.
It also serves as a platform for all transactions between retailers and wholesalers. Thing is, Spocket integrates its listings of international and domestic suppliers based on product. So it's important that if you use their services you make sure that the suppliers you're choosing to work with are in the U.S.
The four directories listed above are considered the top resources in how to find domestic dropshipping suppliers. There are several other directories you can also search for a stateside supplier. Just remember, be sure to check any listing you come across to confirm that they provide dropshipping services. Here's a quick list of other directories you can use in your search:
2. Find suppliers with a Google Search
Sometimes the process of how to find domestic dropshipping suppliers is as easy as doing a Google search. Thing is, you want to be sure and use the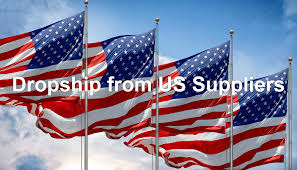 right keywords so you can get the results you're looking for.
For instance, you can type "dropshipping suppliers in the USA" into the search tab. This should bring up suppliers based in the U.S., or directories that contain listings of such suppliers. However, let's say that you're an online beauty retailer looking for suppliers in the U.S. To save time and not have to sift through suppliers that you don't need, simply type in "beauty dropshipping suppliers in the USA." The same would go if you're a health & wellness retailer. Type  the name of the product you want to sell followed by "USA dropshippers" such as "vitamins and supplements dropshipping suppliers in the USA." That should bring up suppliers and listings of suppliers who provide the type of product you are looking for.
You can also do a search for regional locations such as "dropshipping suppliers in Los Angeles."Listings will come up for dropshipping suppliers in that area. This is a great way to narrow down what you're looking for in your journey with how to find domestic dropshipping suppliers.
But remember, double-check to make sure that any suppliers you're interested in are, in fact, a  dropshipping supplier. Once you find a dropshipping supplier that interests you, you'll need to do the following:
Confirm they're actually based in the U.S.by checking their mailing address.
Confirm the contact number and that it is U.S.-based
Reconfirm that the supplier offers dropshipping services.
3. Contact The Manufacturer
Sometimes it might be worth your while to just contact the manufacturer if you're having difficulty locating a U.S. based dropshipper for that product. More than likely, if they do work with dropshipping wholesalers, they're more than happy to provide you with that information and where these suppliers are located. They will help you with how to find domestic dropshipping suppliers in your niche.
Top Domestic Dropshipping Suppliers
To help make locating dropshipping wholesalers easier, we've created a list of top domestic dropshippers divided up by product category. These are reputable companies that maintain solid databases of online retail partners that they do business with. For your convenience, we've already done the legwork to ensure that they're actual dropshipping companies and not just wholesalers.
1. Food Dropshippers
GreenDropShip features over 20,000 organic and natural products for online retailers looking for quality food products. Products include organically certified and fair-trade certified food items, natural beauty, health and wellness products, and several vegan-grade food options. We also offer FBA requirement services. On Amazon, some products require approval before you can sell them on that platform. Or, they must meet certain requirements. FBA requirement services help retailers make sure that the products they want to sell on Amazon meet FBA requirement guidelines.
One of the largest wholesale suppliers of organic and natural food goods, Bangalla offers over 500 brands in 125 categories. The dropshipping giant features an automated website for retailers and FBA requirement services. It offers three levels of dropship/membership services to support all levels of online retail businesses.
Also, another large wholesaler, Unfi offers over 35,000 non-perishable food products to online retailers. Their dropshipping program features no minimum order size or frequency requirements.  The company also features health and wellness products. All items are non-perishable. It should be noted, that if you are an Amazon seller you must be approved for food and beverage and dietary supplements.
2. Clothing Dropshippers
Unjena specializes in women's swimwear featuring several lines of bikinis. Currently, they offer over 500 different kinds of bikini products as well as one-piece swimwear options. The supplier has multiple features included in their dropshipping program and offers discounts for online retailers who sell $10,000.00 or more.
This Mesa, Arizona wholesaler specializes in children's and infant clothing. They also showcase dresses for moms. The company actually manufacturers their own clothing with an in-house staff of designers. They offer seasonal specials to online retailers with constant updates on the new products. While most of the clothing is for girls, they do offer a line of clothing products for boys.
This wholesaler offers print on demand (POD) services for clothing and other items. POD is an order fulfillment method in which items are printed as soon as an order is made. Unlike traditional dropshipping where products are inventoried by the wholesaler, Printful only inventories what has been ordered through the retailer.
Products range from hoodies and t-shirts to tank tops and jackets and sweatpants. They actually offer a variety of different kinds of printing services with clothing being their main focus. Online retailers are able to create custom products using the supplier's state-of-the-art online mockup generator. Once that's done, the retailer can list products on their online store. When orders come in, Printful will dropship products directly to customers.
Printful will also warehouse products for free at the request of online retailers should that service be needed. The supplier integrates with over 20 platforms including WooCommerce, Shopify, Amazon, and Etsy.
While the company has locations worldwide, it has fulfillment centers in Los Angeles and Charlotte, North Carolina.
3. Beauty Dropshippers
The name Fragrance.net is just what it implies. The supplier carries over 17000 brand name fragrances as well as makeup, hair care, and aromatherapy products. All of their inventory is 100% brand name products.  The company prides itself on selling no imitations or knock-offs. Fragrances and beauty items are for both men and women.  It does not manufacture any of the products that they inventory.
Beauty Joint equally offers a massive inventory of beauty products ranging from makeup, skincare, hair care, nails and even a special line of Korean makeup products. The wholesaler provides up-to-date information to online retailers on the latest beauty trends and cosmetics supplies. The company features top quality brands such as Maybelline, L'Oreal, Milani Cosmetics and more.
Based in New York City, MaxAroma offers several lines of cosmetics and fragrances including fragrances for men, women's fragrances, niche perfumes, and celebrity scents. They also offer unisex fragrances. The wholesaler touts itself as the supplier for the fashion-conscious retailer who wants to sell value-oriented products to customers.
Other US Dropshipping Suppliers To Know About
Black Hair Care Supplier
This distributor carries an extensive line of black hair products. Many of them are name brands such as Shea Moisturizer and Tropical Isle Living. However, their product lines primarily focus on hair treatment products, conditioners, and shampoos. They do have a good selection of natural hair care products.
Vegan Wholesaler 
Deja Vegan specializes in vegan snacks. The domestic dropshipping supplier carries gluten-free, grain-free (paleo), non-GMO, macro-friendly and kosher treats. The popular items include vegan bars, vegan crackers, vegan cookies, and oatmeal cups. If you're looking for great plant-based gourmet snacks to sell on your website, this is the place. The company also features a dropshipping program among its services.
General Merchandise
Sunrise Wholesale offers thousands of products from electronics and home decor to toys and kitchen items. The supplier features a dropshipping program for all of its products. If you're interested in selling items like the above online, it's worth your while to go the website and peruse their massive catalog.
Men's Underwear And Swimwear
Founded in 2003, Male Basics specializes in men's underwear items and men's clothing accessories. The company has a huge inventory of name brand underwear products from boxer briefs and thongs to classic cotton briefs and G-strings. They also offer swimwear items along with various jockstrap products.
When you know where to look,  it's easy learning how to find domestic dropshipping suppliers for your retail business. Just be sure to always check the location, phone number and business address to confirm that they are in the U.S. And it's always good to check out any online reviews you can find from other retailers. Good luck!