How To Use Amazon FBA During A Crisis
In early 2020, we've seen the coronavirus (COVID-19) sweep across the entire world. It's seriously impacted international commerce and disrupted the usual supply chains. On the other hand, there has been a marked increase in online retail as consumers are following quarantine and staying at home. For online resellers who use Amazon FBA, it's important to learn how best to continue during a crisis or pandemic and how to deal with potential disruptions to their supply chain.
What Is Amazon FBA?
FBA stands for Fulfillment by Amazon. This is a popular business model in which Amazon handles the shipping and handling of products from your e-commerce store. In fact, Amazon FBA has become one of the most popular ways to earn income online. With over 2 million sellers on Amazon, there are plenty of opportunities for you to find a profitable niche to sell products online.
Enrolling in the FBA program also allows you to automate order fulfillment and take advantage of Amazon's advanced shipping services. Plus, you can earn sales from Amazon's valuable Prime customers.
How Is the Supply Chain Affected By A Crisis?
The concept of a "supply chain" is important in dropshipping and the Amazon FBA model. It's basically the linear steps required to produce and distribute a product. In order for your store to stay profitable, it's important to keep this supply chain running smoothly.
There are all kinds of ways that this supply chain can be disrupted. These can include natural disasters, unstable prices, distribution failures, or even a widespread pandemic. For instance, the coronavirus (COVID-19) pandemic in early 2020 has severely curtailed international commerce and production.
As a result, Amazon has suspended all non-essential products for shipping. This is due to a variety of factors, including:
A shortage of personnel (due to sickness).
A massive increase in the number of orders.
Delays due to increased safety protocols.
As of April 2020, Amazon has still delayed all non-essential shipping. However, they have resumed Amazon FBA services, meaning there's still plenty of opportunities to sell essential supplies and groceries to people who are locked down in quarantine. In fact, online retail has seen a massive increase during this period of time for that very reason.
How to Sell Online with Amazon FBA During a Pandemic?
There are a few steps you should follow, including:
1) Choose a wholesale supplier with Amazon FBA Prep Services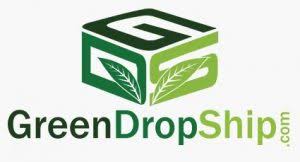 Some wholesale suppliers may offer services to make it easier for you to work with Amazon FBA. When choosing your supplier, make sure you ask them if they offer FBA. For example, GreenDropShip offers Amazon FBA prep services that are included in your membership at no extra cost to you.
With FBA prep, we send your products to the Amazon fulfillment centers which then pull, pack, and ship the items to the end customer. We make sure to prepare all these orders to meet Amazon's precise fulfillment requirements.
Finally, these prep services include:
Kitting – This popular method allows you to group multiple related products into one purchase.
Poly bagging – Amazon sometimes requires multiple bags for certain products. This is usually to prevent spills or to keep a bundle of items intact.
Creating bundles – You can put together "product bundles", with no limits on the quantity.
Package prep – Each package is packed securely so it reaches the customer in perfect condition.
2) Carry essential items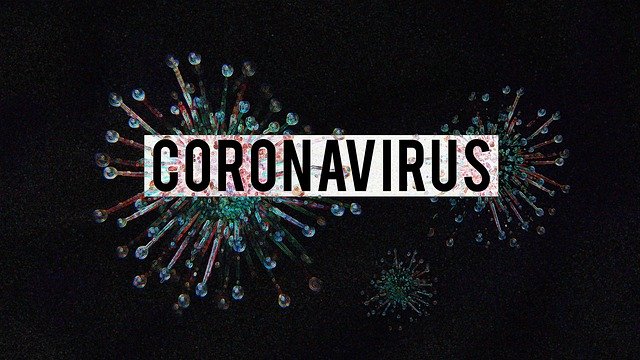 During the COVID-19 pandemic, essential items have still been shipped regularly. These products include groceries and cleaning supplies – in other words, goods that people still need, even if they can't leave their house to get them.
Plus, carrying these items in your dropshipping store allows consumers to avoid long lines, inventory shortages, and the possibility of getting sick by just delivering everything they need.
You can also decide to work with multiple suppliers at the same time. This will minimize the risks during a pandemic or crisis.
Luckily, GreenDropShip has an extensive selection of these products. This includes essential groceries and other necessary items.
3) Take advantage of Amazon's specialized FBA services
Amazon have built their fulfillment centers to meet the needs of third-party sellers. For example, there's no minimum amount for the number of products that need to be sent.
As a result, they have offered different tiers of FBA services that can be used to scale an online store up or down. These include:
As you can see, there is no "one size fits all" FBA service. Amazon offers different options depending on the needs of your store. This is important during a crisis or pandemic as you may have to pivot the kinds of products you offer. For example, if you formerly specialized non-essental items, you may want to switch to groceries so you can continue selling and shipping items.
4) Choose suppliers that are based in the US
The longer a supply chain is, the more likely it will be disrupted during a crisis. Plus, consumer confidence will likely be shaken during a pandemic. For example, coronavirus (COVID-19) originated in Wuhan, China in late 2019. As a result, consumers were a little wary about purchasing items that originated in that country.
Additionally, many dropshipping suppliers are based in China. The products they sell are usually cheaper, but they're manufactured overseas and are frequently lower quality. Beyond that, there are various reasons for choosing a US-based dropshipping supplier over one based in China. These include the fact that US-based suppliers usually have higher quality brands, they provide better customer service, and they're less likely to have their supply chains disrupted during a crisis.
Many US-based suppliers also specialize in products that are mostly made in the USA. This means that they'll be more protected from supply chain issues and that consumer confidence will generally be higher during a crisis like the COVID-19 pandemic.
In conclusion, how do you use Amazon FBA during a crisis? You follow these four simple steps: choose a wholesaler with prep services, carry essential items, use Amazon's specialized FBA services, and choose a US-based supplier.
GreenDropShip is a US-based supplier with over 20,000 natural and organic products. Most of our premium brands are made in the USA. Plus, we carry a wide variety of essentials, including groceries and cleaning supplies. Be sure to contact a sales representative today and learn more about our dropshipping and Amazon FBA prep services.