5 Killer Product Description Templates That Sell
If you want your eCommerce site or Shopify store sales to really get popping, then you'll need great product descriptions. Their importance can't be overstated – you really need to take the time to craft them so they draw in shoppers and make them feel comfortable.
Plus, if you really paint a vivid picture while maintaining accurate information, a great description will convert more users and let them know precisely what they're paying for.
Now we know how important they are, so let's learn how to write killer product descriptions!
In this post, we'll tell you everything you need to know to make your product descriptions pop and grab the reader. We'll also include a list of five (5) product description templates in different niches to make it easy to craft your own.
You can use these links below to navigate this article better:
Why Are Product Descriptions So Important?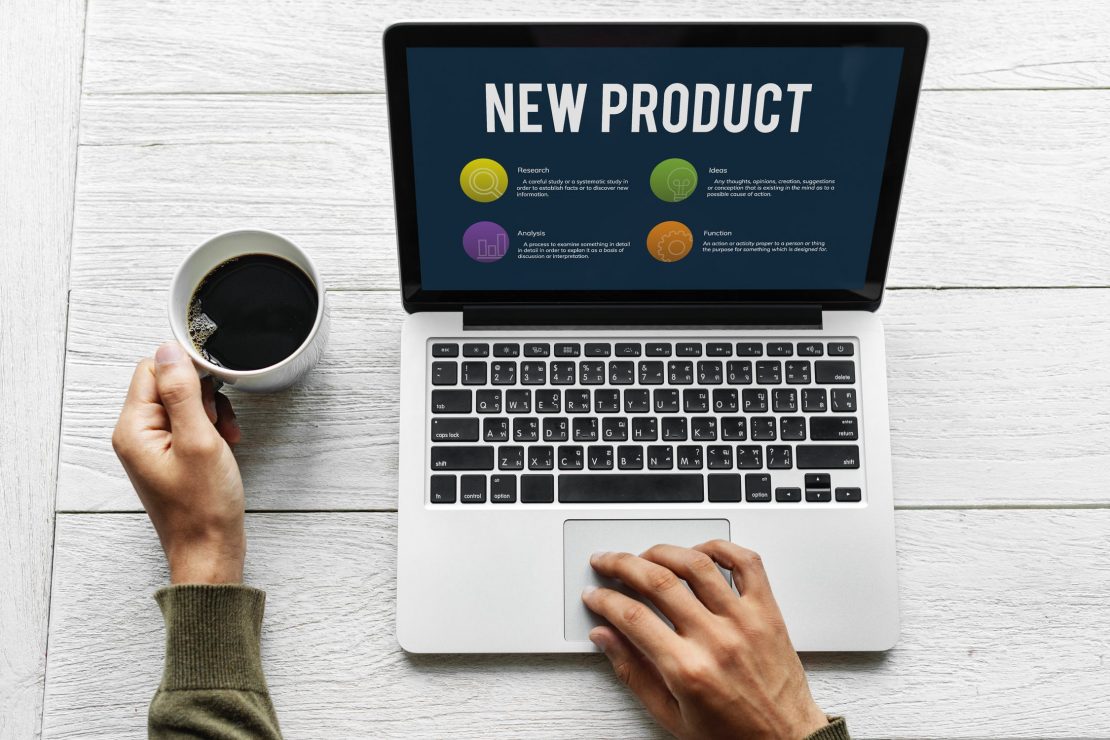 Writing a killer product description is super important for your eCommerce business, whether it's a regular dropshipping store or a Shopify store. Either way, you need to grab hold of the online shopper and sell them on the product or products.
Additionally, nearly 20% of purchase failures occur because of missing, incomplete, or unclear information in the product description (also known as the product detail page or PDP). That's a lot!
So what are the benefits of doing your product descriptions right?
They can improve your conversion rates and increase your store sales.
You can differentiate your online store from all of your competitors.
You'll see a lower rate of product returns and fewer requests for refunds.
Shoppers will contact your customer service department less frequently.
Customers will have fewer questions about the products and their details.
They boost search engine optimization (SEO) and improve your organic search rankings.
Your eCommerce website/dropshipping store will look legitimate and trustworthy.
They improve user experience (UX) by recreating the feel of a brick-and-mortar store.
As you can see, writing great product descriptions can make all the difference for your dropshipping or Shopify store. You should definitely take them seriously and put in the time and effort to make them really pop and shine.
Finally, the right dropshipping supplier/wholesaler will have killer product descriptions that you can use as inspiration for your original and unique text.
GreenDropShip is a perfect choice! We're based in the USA and we offer thousands of natural and organic items, including beauty products, groceries, home goods, baby products, essential oils, and vitamins and supplements.
With such a wide selection of items, you can take advantage of all the growing dropshipping trends!
Plus, we offer a Shopify dropshipping app that makes it easier to automate your store – add any of our premium, specialty, or gourmet products with just a single click.
Make Your Product Descriptions Answer These Questions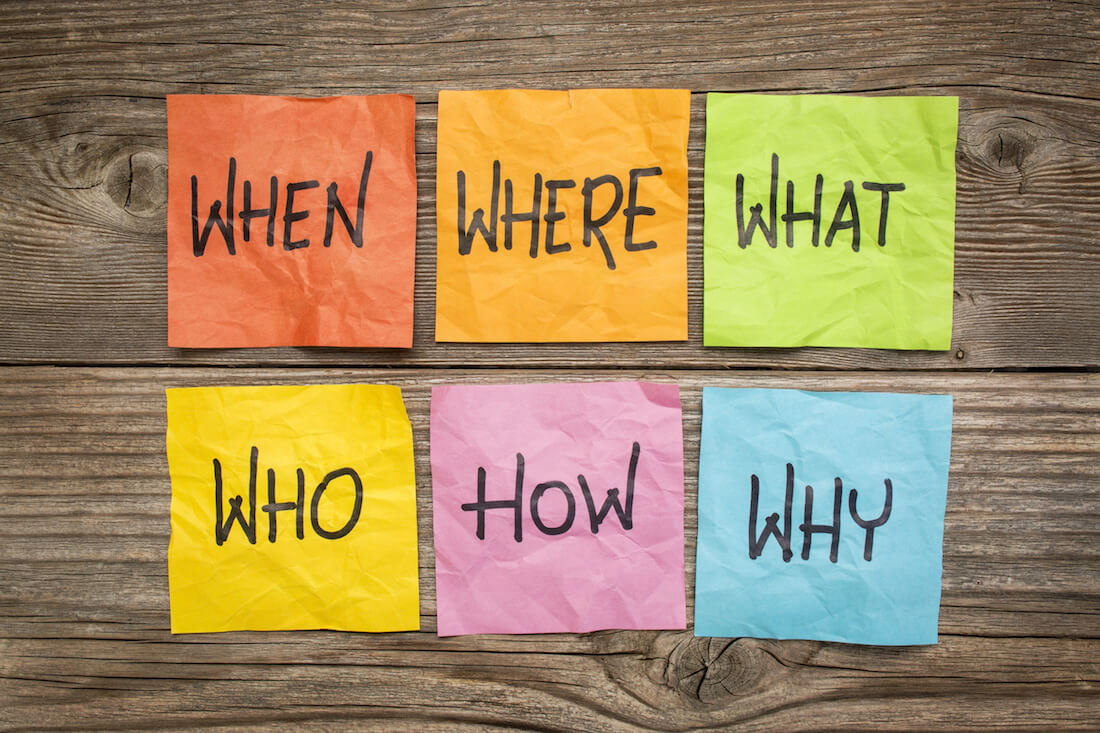 When writing the perfect product description for your eCommerce site or Shopify store, you'll need to answer the following questions.
That being said, let's take a look at the answers that are absolutely necessary:
What is the product? This may seem obvious, but you should give a general overview of the product in question.
Who is the product for? Know your target audience! This includes their gender, age group, and general interests.
What are the features? This can include any number of characteristics, including dimensions, materials, and functions.
Why does the customer need the product? Create a sense of urgency and explain why the customer needs this product.
What problem does it solve? This is part of creating a sense of urgency and need for the shopper.
Those are the questions that you should definitely answer with each product description.
That being said, here are the questions that you should answer if you can without making the final product description too long and complicated:
How is the product used or consumed? It's important to emphasize how and where the product will be used.
When is the product used? Is it seasonal? Or does it have long-term value by being used year-round?
How is it better than other options? Point out if the product has specific benefits, especially if you're dealing with a specific niche.
How does the product work? This is extra important if you are selling anything complex or electronic.
When writing these descriptions, ask yourself what you would want to be answered if you were the online shopper. That's always a great way to predict what your potential customers may want from your eCommerce site or Shopify store.
RELATED ARTICLE: How To Develop An eCommerce Unique Selling Proposition
Tips For Writing The Perfect Product Description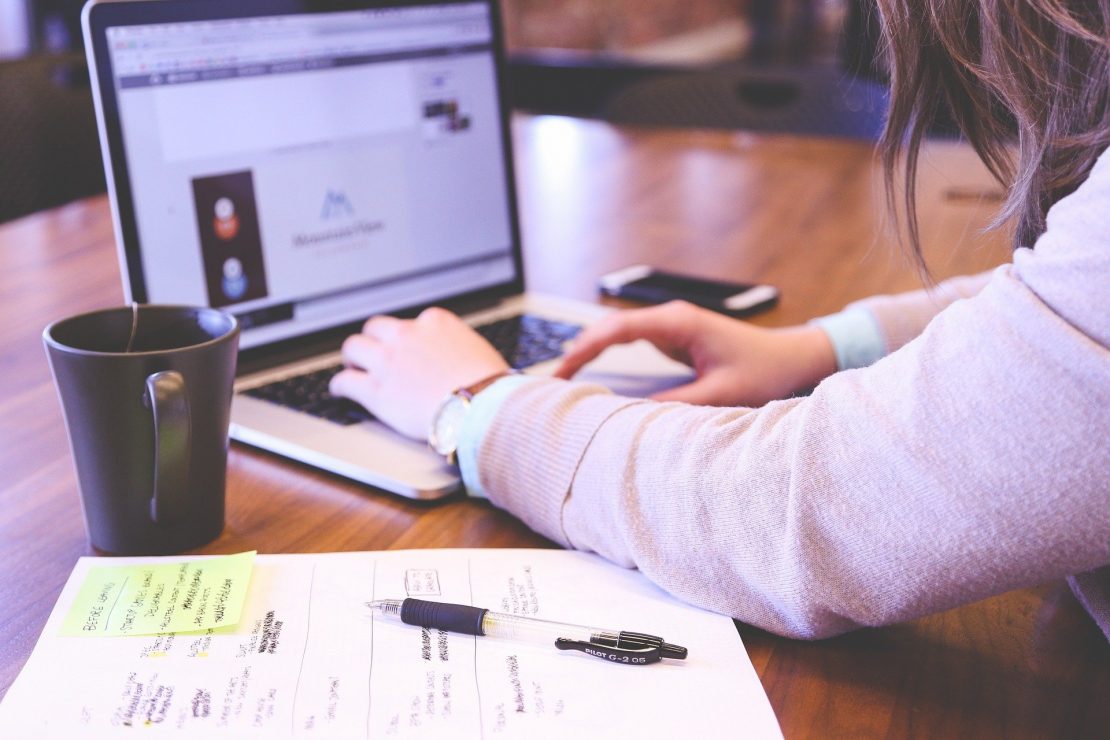 A well-written product description that's unique, informative, and accurate can make all the difference for your dropshipping business or Shopify store.
First of all, they can help your store rank higher in search engine results by boosting your search engine optimization (SEO) strategies, especially if you take the time to compose keyword-rich content that's highly relevant.
Additionally, online shoppers will be more likely to make that purchase if they read a product description that appeals to their emotions and makes them feel like valued customers. Either way, you definitely should never underestimate the importance of these descriptions!
So if you want to write that perfect product description for your online store, just follow these simple tips!
1) Keep the product descriptions short & sweet
The perfect product description will answer the questions above in a way that's concise, clear, and easy to understand. Of course, it's extra important that you answer all of the questions in the first list and it's a really nice bonus if you can answer the second set as well.
However, you need to achieve this without making your product description too long and complicated. If you write a whole novel about the product and how to use it, there's no way that the online shoppers will read everything.
Even worse, they may get overwhelmed or bored and click away without buying anything!
As a result, keep the product descriptions short and sweet. What's the perfect length? Keep it in the range of 200 to 700 words.
Of course, if it's a more complex product with more features, then it might need a longer description. However, short and snappy is better than long-winded and overly complicated.
2) Make each product description unique
Make sure that each product description you write is unique and does not copy the text from any other description online. This is to ensure that your text will have the best chance to rank well in search results.
Why exactly is that? Well, the whole point of search engine optimization (SEO) is to create content that is optimized for search results – in other words, you create an online store that ranks higher in search results.
That being said, search engines "prefer" unique content, rewarding it with higher rankings. That means you should always make sure that your product descriptions are 100% unique.
This includes the product descriptions from your dropshipping supplier/wholesaler! You can use these as a starting point and work off of the structure, tone, and/or information they provide, but make sure that your final text is original.
3) Understand the product
This might seem obvious, but you need to really understand the product if you want to write dynamic, accurate, and informative product descriptions.
You'll need to distill the essence of the product down to its most important and fundamental characteristics. Remember, you don't have much time – you need to get the shopper's attention and keep it for just long enough to teach them a little about the product.
While you're writing these descriptions, make sure you do some substantial product research. This will allow you to describe the product in a way that generates need and urgency. In other words, Why do they need the product? And, Why do they need it now?
Luckily, there are plenty of product research tools that you can use, many of which are free!
RELATED ARTICLE: How to Do Product Research for Your Dropshipping Store
4) Choose the right tone
The whole point of a product description is to connect with a potential customer and try to "sell them" on the product they're looking at.
Think of it like this: you're walking down the street and you see a clothing shop with some cool outfits in the window. You enter, take a look around, and see some stuff you're interested in, although you weren't planning on spending any money that day.
At this point in time, the salesperson comes up to you and asks if you need any help. For most people, the tone and attitude of the salesperson can mean the difference between not buying anything, buying something small, or even buying multiple things.
A product description is basically the same thing – it functions as a friendly and informative salesperson in a brick-and-mortar retail store. As a result, the tone is everything. You need to get it just right!
You want to connect with the customer while giving them all the relevant information and details about the product.
Use a friendly tone that's not too informal or conversational – you don't want to sound flippant or disrespectful. However, if your brand is marketed towards a younger, "hipper" demographic, then this type of irreverent tone might work, but that's only in very specific situations.
Plus, be careful about the kind of humor you use. If it's too "dry", then it can sound sarcastic or patronizing. In general, it's a good idea to keep your jokes pretty "safe" and avoid "edgy" humor.
Finally, try to develop a consistent tone and voice throughout the whole website and all of your marketing materials. This is an important part of creating and maintaining your brand identity.
RELATED ARTICLE: Dropshipping Branded Products: Guide for Online Retailers
5) Write in the second person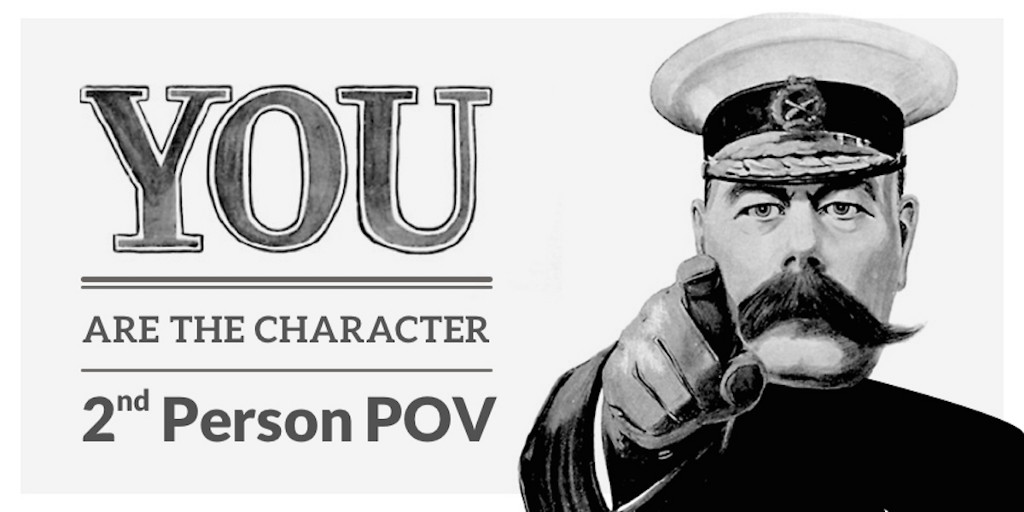 This is critical! When writing product descriptions, always write in the second person – this means using "you" instead of "he", "she", or "they".
Remember, you're appealing directly to the potential customers' sense of urgency and need, so be sure you address them directly.
For example, this article is written in the second person since I'm communicating directly with you (the reader). Writing in the second person conveys a sense of urgency and need that's much more pronounced than using the third person ("he", "she", or "they").
If you were talking to an acquaintance about something they need, you wouldn't use the third person. Instead, you would address them directly and say: You need to get this product, it'll change your life!
So, be sure you use the second person in your product descriptions. However, don't forget that singular and plural are the same in the second person.
6) Tell a story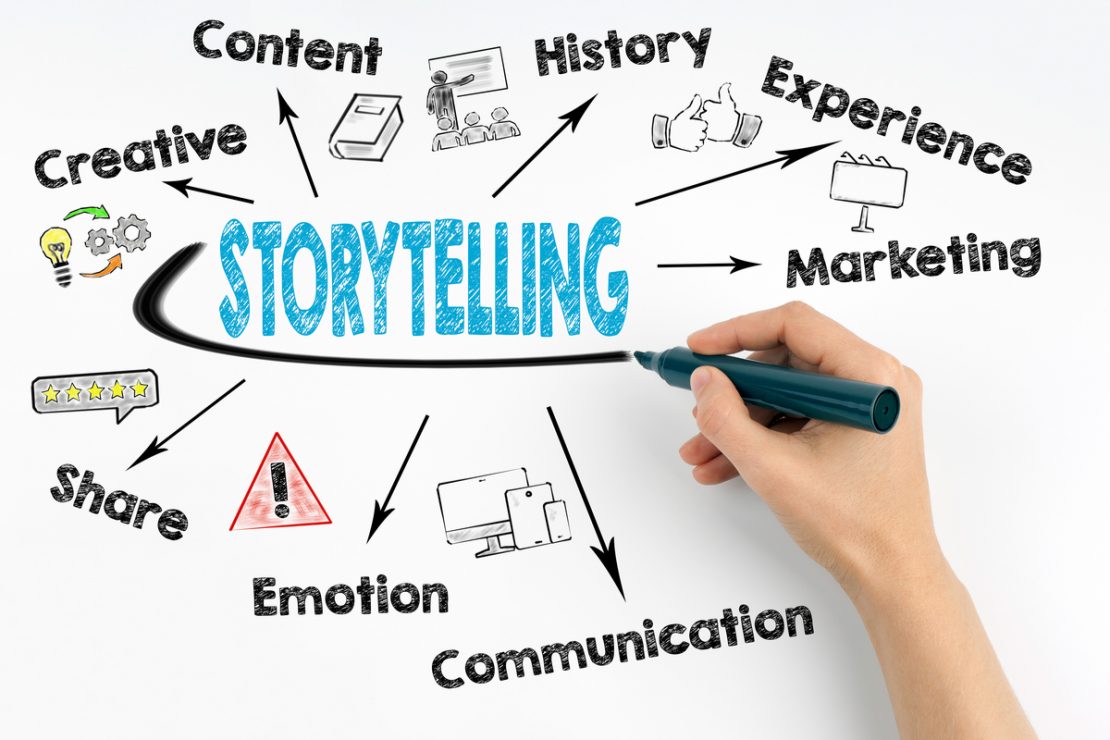 Successful eCommerce entrepreneurs – including Shopify merchants – use storytelling to help make ideas stick. In other words, a killer product description shouldn't just be a collection of facts, it should tell a story.
Think of it this way: people memorize facts but they remember stories. They're also more likely to share a story with someone else and – if it feels authentic – it can build consumer trust in your brand and/or products.
This is because good stories generate an emotional response from your audience and emotion is what makes shoppers buy something. They tell themselves: "I bought that product because I just needed it!"
When it comes to your eCommerce site or Shopify store, a good story can be that personal touch that makes you get the sale. You can also share your unique brand identity and knowledge with shoppers.
At the end of the day, storytelling (also known as brand storytelling in this context) is one of the most powerful tools for marketing your store and/or brand.
Consumers want to understand your brand, so share your story with them. This will build trust and rapport, making them comfortable to buy something and giving them a reason to come back and become regular customers.
RELATED ARTICLES:
7) Stay on brand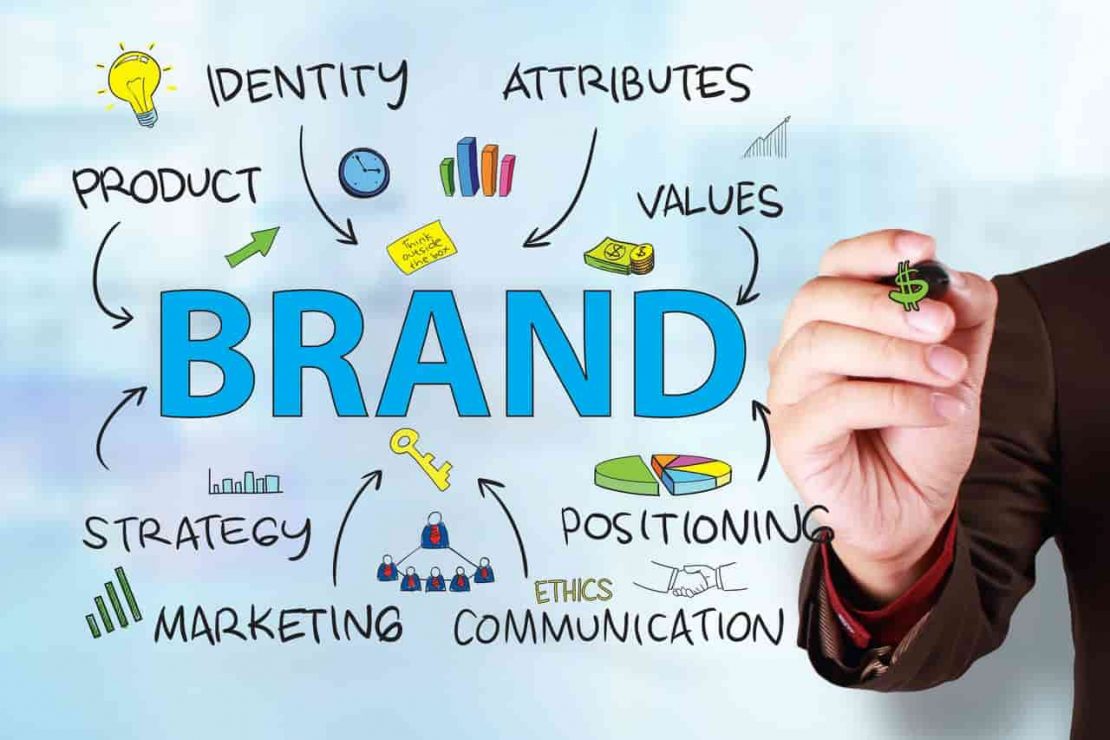 If you want to get the most from your product descriptions, define your brand and make sure you stick to it. That means your brand identity should match every aspect of your eCommerce site or Shopify store.
If you haven't totally discovered your brand yet, that's OK! You just need to do some self-examination and answer some basic questions like:
If my brand was a person, who would it be?
How do I describe my brand in three words? Five words?
How is my brand different from other eCommerce shops or Shopify stores?
Who will be interested in my brand? Who's my target audience?
What does my brand do better than everyone else?
Identifying your brand is crucial for your marketing and product descriptions are the cornerstone of your marketing strategy. Plus, finding your brand identity means finding who you are.
Once you know who you are, you can work it into branding and marketing. Eventually, this will help build trust with your audience and boost your sales!
RELATED ARTICLES:
8) Focus on verbs & action words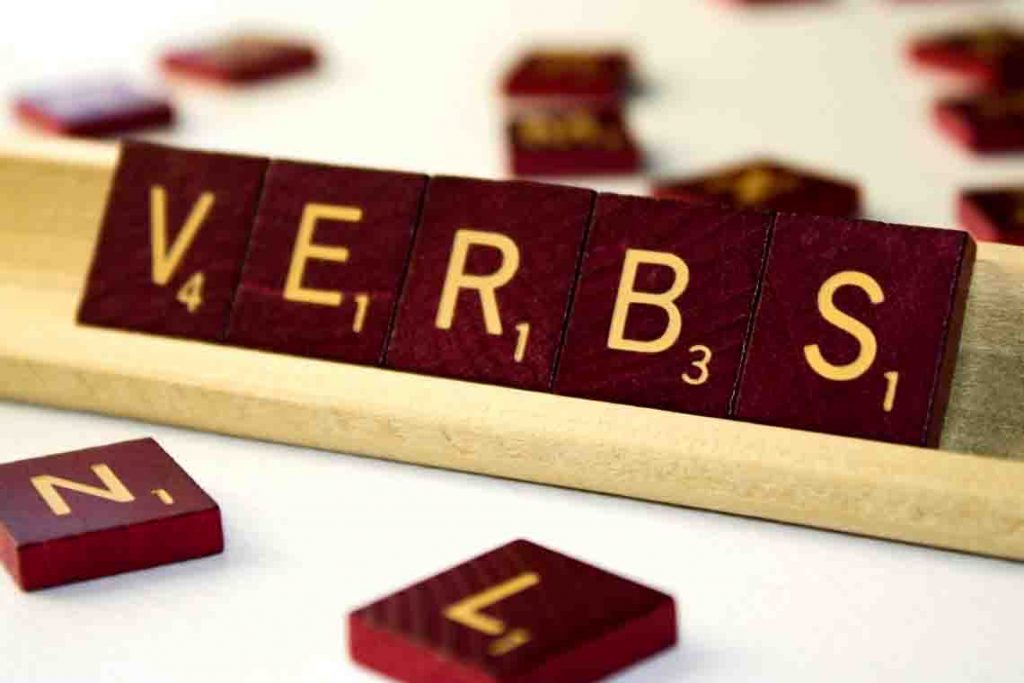 When crafting killer product descriptions that'll snag the reader's attention, it's tempting to stuff the text with adjectives. You want it to be really descriptive, right? But this isn't necessarily the best approach!
Consider the following: verbs pack a punch! This is especially true of "action verbs". Remember, you want the customer to feel energized to make the purchase and convinced that they're making the right choice.
You should also avoid using "weak verbs" like is, are, or be. These are all passive and will not give the product description that necessary flair or punch. Grab the shopper's attention!
Check out the following action verbs for ideas:
Act
Satisfy
Achieve
Enhance
Exceed
Generate
Raise
Administer
Secure
Arrange
Build
Cleanse
Stimulate
Collect
Define
Transform
Drive
As you can see, all of these action verbs are active and are meant to energize the shopper into making that purchase. Ultimately, that's the whole point of a great product description!
9) Use sensory adjectives
Of course, you'll have to use adjectives at some point in time. When you do, be sure that you use "sensory adjectives". These are adjectives that appeal to the senses (like smell, touch, sound, taste, or sight).
Using sensory adjectives helps potential customers "experience" the product before they've actually purchased or consumed it.
Some examples of sensory adjectives include:
Bright
Dazzling
Zesty
Tantalizing
Sweet
Savory
Rich
Soaring
Smooth
Fragrant
Lipsmackingly
Gigantic
Piercing
Jam-packed
Sparkling
These sensory adjectives are crucial since they allow the shopper to experience the product virtually and to recreate the experience of shopping in a brick-and-mortar store.
10) Be careful with superlatives
If you're going to use words and phrases like best or most advanced, be sure you really justify what you're saying. In marketing circles, these kinds of phrases are sometimes called "Yeah, yeah" phrases.
Can you see why they're called that? Because when customers read them, they go "Yeah, yeah". That's not good! That means that they're brushing off whatever claims you're making.
So, if you're going to use superlatives, you have to qualify what you're saying. If possible, you can mention an award or honor that the product might have received (Voted Best Workout Supplement By Fitness Magazine).
This is also extra important with electronics. For example, if you have a product that you're claiming is the "most advanced", then be sure you include the technical specifications.
That way, the customer won't say "Yeah, yeah" – instead, they'll go "Oh wow, I didn't know that" and they'll be more likely to make that purchase!
11) Include certified labels & third-party seals
To help consumers make the best decisions, there are plenty of third-party certification bodies that determine if a given product is actually delivering what it promises on the labels or marketing materials.
These third-party, regulatory bodies then give their "seal of approval" in the form of certified labels, seals, or trust badges.
For instance, the United States Department of Agriculture (USDA) has a comprehensive vetting and certification process to determine if something is, in fact, "organic". This includes a logo that's plastered on the packaging or label.
Nowadays, consumers love to hear that a product is natural, clean, or sustainable. That means you should capitalize on the growing desire for clean and simple products in your brand storytelling!
Today's shoppers look to certified labels and third-party seals for assurance that the products they're buying adhere to a certain set of standards. Make sure these labels and other 'green' brand details are part of your marketing messages.
RELATED ARTICLE: Top Trust Badges for Shopify To Convert Online Shoppers
12) Make your product descriptions easy to scan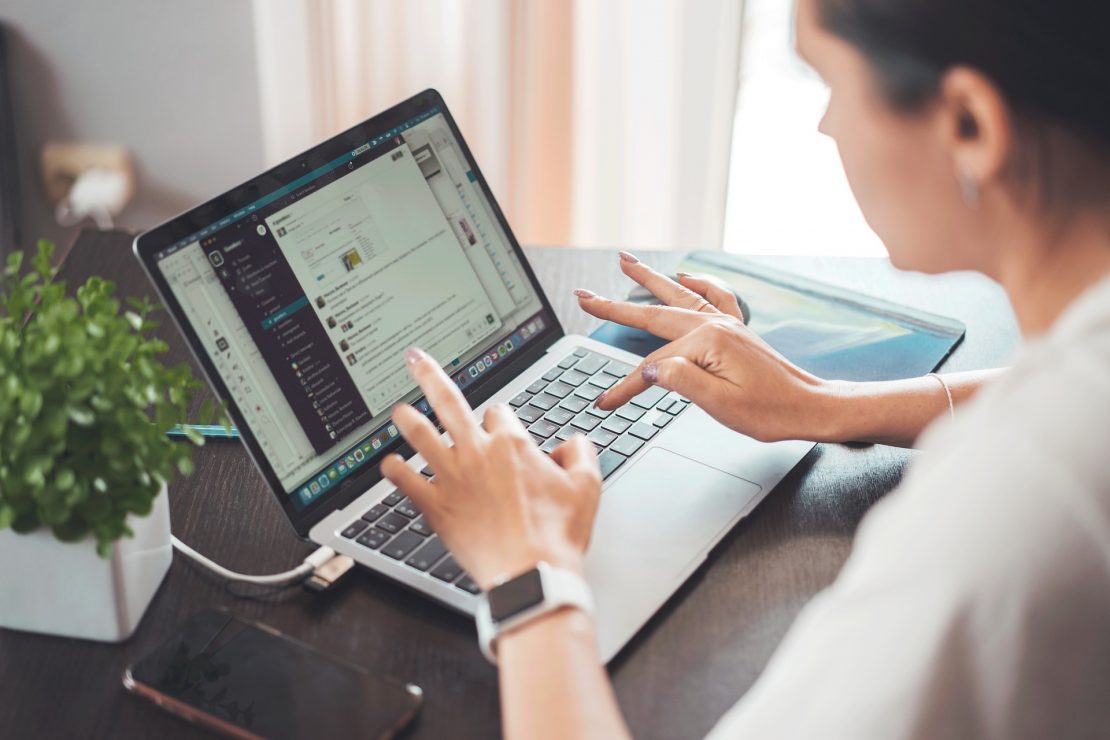 When creating an online store, whether it's on Shopify or just a regular dropshipping store, you need to take the time and effort to design your layout properly. A well-designed store will improve your customers' user experience (UX).
But why is good UX so important? Well, according to Forbes, good (or great) UX can boost conversion rates by an incredible 400%! Plus, it can also increase click-through rates (CTRs) and decrease bounce rates.
Additionally, according to something called the Aesthetic-Usability effect, well-designed things are perceived as more trustworthy and more valuable than poorly designed ones. In other words, good design is extremely important!
That being said, most people "scan" when they're reading or shopping online. They're not reading every single line carefully (unless there's critical information they're looking for). Think of it like window shopping – the user is still "browsing".
In fact, researchers have found that you have about 7 seconds to grab a reader's attention and hold it before they click away.
To make it easier for them to scan, you should:
Avoid huge blocks of dense text.
Break everything up with headlines and sections.
Include bullet points so that it looks nice and neat visually.
Embrace lots of blank/white space.
Use a large font to make it more readable.
Keep paragraphs short – 1 to 2 sentences max.
As you can see, I broke those points down in a sub-heading with bullet points, thereby making it easier for you to scan! The same goes for product description templates.
RELATED ARTICLES:
13) Appeal to shoppers' emotions
There's an old saying in marketing: people don't buy products, they buy feelings. So, when you're writing the product descriptions, ask yourself:
How will it make the buyer feel?
What emotional pain does this product solve?
What kind of pleasure does it provide?
In order to create urgency in the shopper, you need to create a sense of need. This means that you have to appeal to the emotions of the customer while also listing the practical benefits.
In other words, you have to convince the customer that the product in question will solve some problem or be a source of pleasure.
14) Avoid these words in your product descriptions
Besides passive verbs, there are some other words that should be avoided in product description templates, including:
Got or get – Instead, tell the potential customer to "buy" or "try" a product.
Actually, literally, or honestly – These don't say anything substantial.
Stunning – This has become overused on social media.
Kind of, sort of, or maybe – These will weaken any action verbs or sensory adjectives.
Sorry – This entails that you're not confident in the product.
Miracle or revolutionary – This oversells the product and sounds fake.
Exciting or unique – These are too generic and overused.
Great or nice – These are too bland and boring.
Treat – Create a sense of urgency and need, unless they're buying a gift for someone else.
Expensive – Never point this out! (Especially if the product actually is expensive).
Cheap – Find other ways to communicate this ("For every budget", etc).
Of course, it's not the end of the world if one or some of these words find their way into your product description, but it's best to avoid them!
Do Product Descriptions Affect SEO?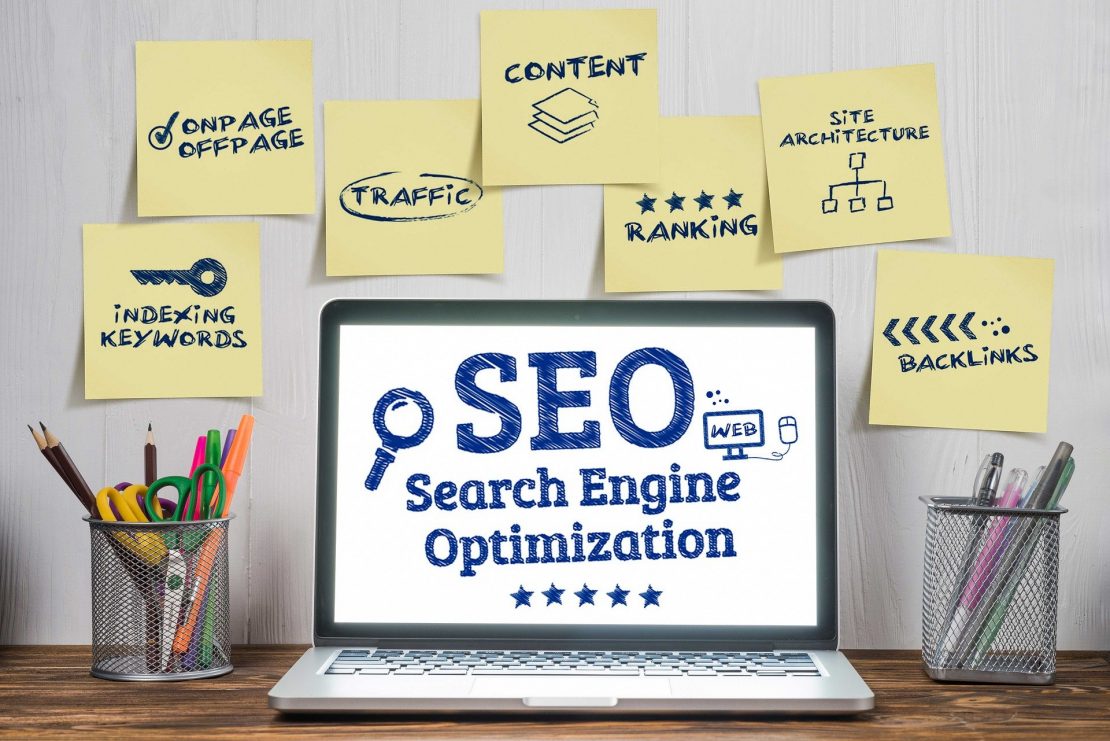 Yes, absolutely! As a matter of fact, unique descriptions for every single product listing you have make a huge difference in regards to SEO. In fact, this is one of the primary benefits of writing killer product descriptions.
If done properly and consistently across your whole Ecommerce site or Shopify store, then online shoppers will find your store easier because it'll rank higher in search engine results.
You should start with identifying keywords, especially long-tail keywords. Thankfully, there are plenty of tools you can use to do some comprehensive keyword research and planning, including:
Once you've identified the relevant keywords, make sure you use them in the final product description. But don't overdo it and make it sound "spammy"! This is known as keyword-stuffing, and the search engine will definitely pick up on it and dock your search rankings!
Always make it sound natural and let the language flow smoothly. It's all about relevance – the search engine will pick up on your product description if it's relevant to the search query that the online shopper typed.
How does the search engine determine this level of relevance? By identifying keywords in the description.
RELATED ARTICLE: Shopify SEO Guide For Dropshipping: Tips To Rank Higher
Make Your Product Names SEO-Friendly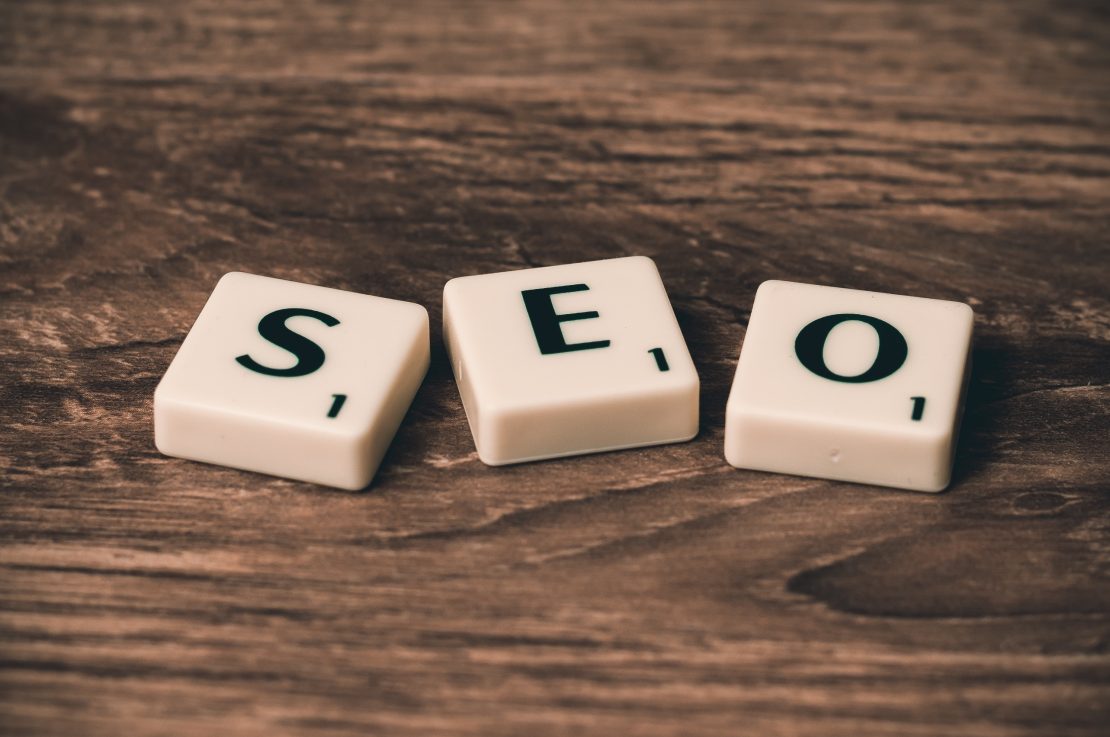 Every product page should start with a product name that needs to be optimized for search engines. An SEO-friendly product name will make your product page rank higher in Google.
How To Optimize Your Product Name
An optimized product name will have the following structure:
Product Name + Keywords
The keywords should be the search terms that you want your product page to rank for.
Let's say you're selling a mini dress called "Kristyn Mini dress". The keywords you can add to better describe the dress would be the color or the pattern such as "White Floral". That way, you can make rank that page for the keyword "white floral mini dress" in Google.
This means that you should not just use your dropshipping supplier's product name. Instead, you should also add relevant keywords for SEO purposes, so be sure to use keyword research tools to find out what keywords have a higher search volume.
How To Use H1 Headings & Meta Tags
Make sure your Product Name is styled as an H1 heading, which will help search engines better rank that term. If you're using Shopify, your product name will be automatically styled as an H1 heading.
Add a Meta Title and Meta Description for your product page. Those meta tags are the snippet that will show up in search results (see screenshot below).
Your meta title should be Your Product Name + Your Brand Name. But don't go over the character limit of 50-55 characters!
In the screenshot below, the Meta Title is: Superdown Kristyn Mini Dress in White Floral | Revolve
The Meta Description should describe briefly the product and also have a Call to Action (commonly referred to as a CTA).
Example Of Meta Title & Meta Description
Let's take a look at a simple example of a Meta Title and Meta Description:

As you can see, the Meta Title has a great deal of critical information (brand name, product name, "white floral", etc.) that will help the product description rank higher in the search results.
Additionally, the Meta Description expands on that information and also adds a CTA as well as some relevant info like Free 2-3 day shipping and returns, 30-day price match guarantee.
This is important – online shoppers pay close attention to this type of information!
RELATED ARTICLES:
The Best Headlines To Start Your Product Description
The headline will be the first piece of text in your product description template. That means it needs to be concise, catchy, and informative.
Don't make it too long and be sure you get to the point, all while stressing some crucial benefit or feature. Additionally, you always want to create a sense of need and even urgency in the potential customer.
Start a killer product description with some of these great headlines:
Tell them they can avoid hassle or pain – "Don't let your phone get damaged!"
Help them make positive changes – "This is the phone case for exercise and fitness."
Point out the benefits or pleasure they'll get – "A phone case that's functional and fashionable."
Let readers know who's the perfect customer – "The perfect phone case for teenagers."
Use evocative language to paint a picture or evoke nostalgia – "Start the new school year with the perfect phone case."
Appeal to the reader's uniqueness – "Finally! A phone case that expresses who you are."
Once you have their attention past the headline, make sure you answer the questions we listed in the section above!
How To Write Amazing Product Descriptions For Your Shopify Store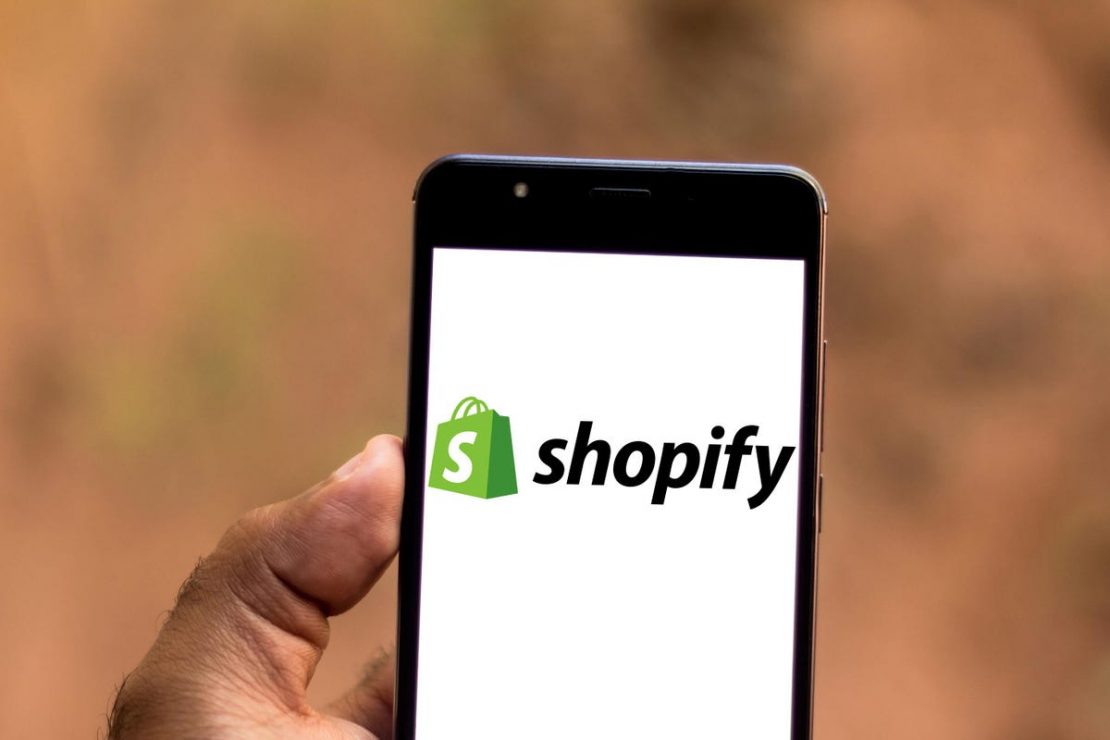 Just like any other eCommerce platform, it's super important that you take the time to write accurate, informative, snappy, and dynamic product descriptions for your Shopify store.
As we mentioned above, this helps both with SEO purposes to make your store rank higher and to increase conversion rates by engaging potential customers.
However, there are some aspects of writing great product descriptions that are specific to Shopify, so let's take the time to go over them now!
RELATED ARTICLES:
1) Maximize the product titles in Shopify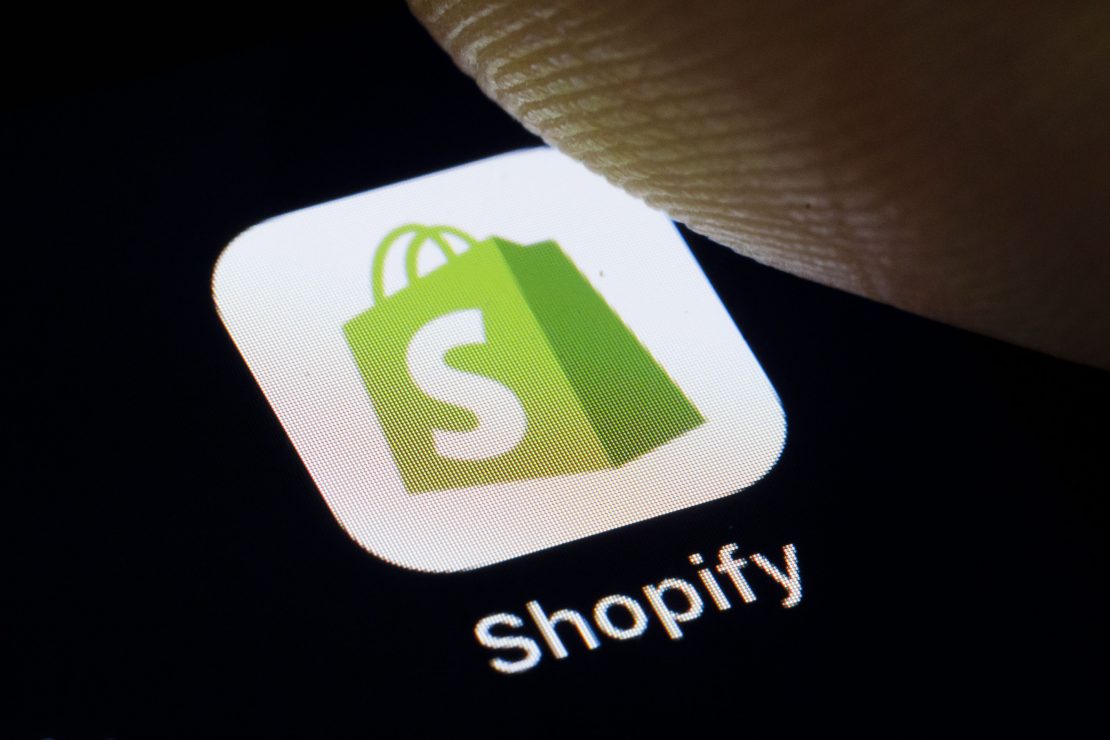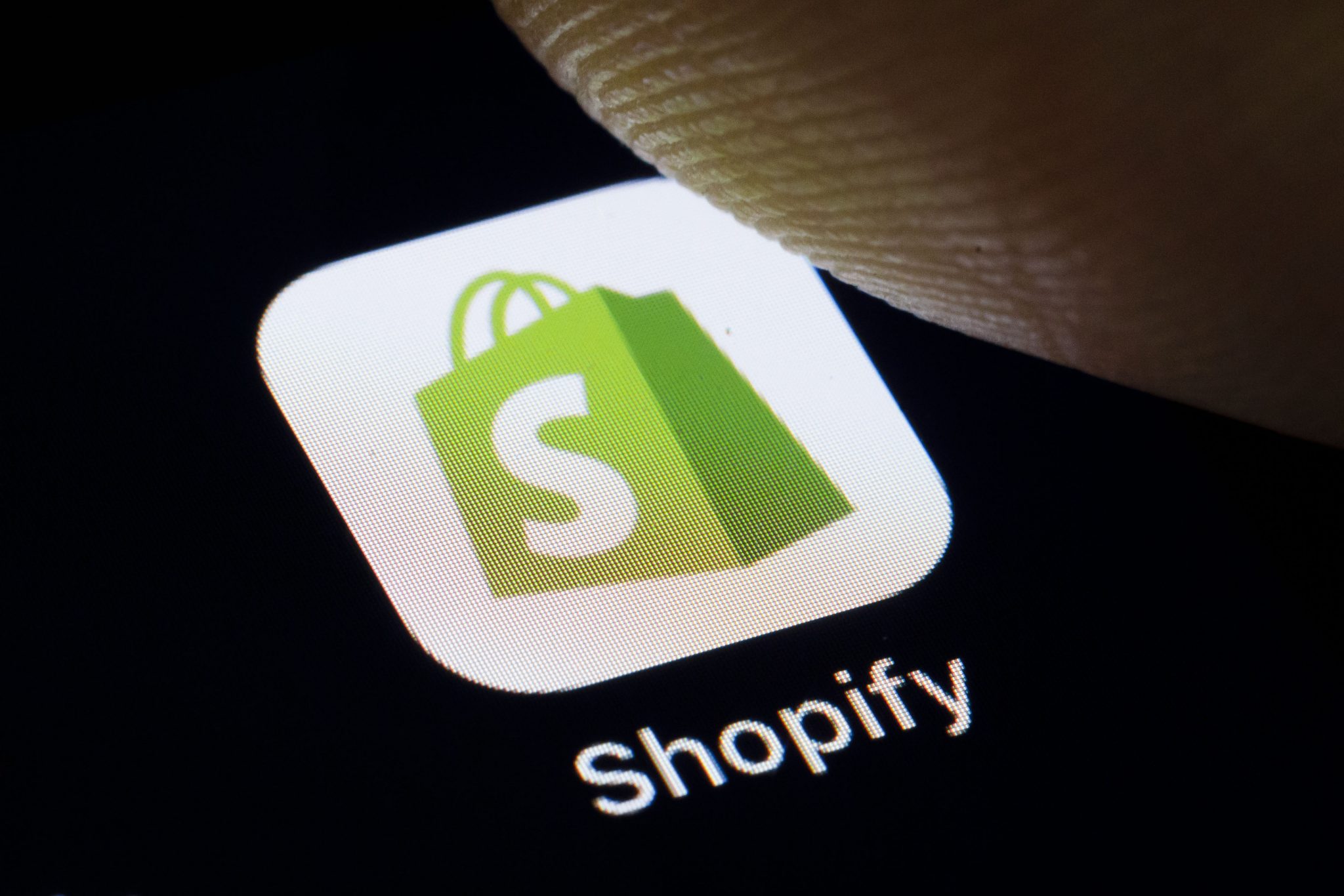 You should always include the most important information in the product title! Not only will this help with SEO purposes and make your store rank higher, but it makes it easier for shoppers to scan your product listings quickly.
This is true for most product descriptions, but it's an especially useful hack for Shopify. However, you'll frequently see this in Amazon stores too.
Choose the most important product details and then write them into the product title.
For instance, a pair of yoga pants could have the following product titles in Shopify:
[BRAND] women's yoga pants Forest Camouflage
Women's leggings Forest Camo [BRAND]
[BRAND] neoprene leggings Forest Camo
Fitted yoga pants Forest Camo [BRAND]
As you can see, there are plenty of ways to communicate the most vital information in the product title.
Finally, you can optimize these various forms by using A/B Testing to see which one performs the best.
2) Add product description tabs in Shopify
One of the great features of Shopify is that it allows you to add a great deal of information in the product description without overcrowding the layout or design.
But how is this done? With product description tabs! These make it easy to include tons of useful information and/or specifications while making your Shopify store look clean and clear from clutter.
The standard tabs that you can add include:
Product Description. This is pretty self-explanatory – it describes the products and usually states its benefits.
Product Size/Dimension/Colors. This is where you tell customers about the physical details of the product.
Delivery Details. Let the customer know how soon they can recieve the order.
Reviews. Use this tab to include customer reviews or testimonials.
However, the precise method of adding these product description tabs will depend on which Shopify theme you decide to use, since it varies from theme to theme. Don't forget that some of these themes are free whereas others are paid.
Are you wondering What exactly is a Shopify theme? It's pretty simple: it's like a template that makes it easy, quick, and efficient to create a consistent visual style across your entire Shopify store.
In other words, Shopify themes let you create a sleek, professional-looking store with no web design or coding experience.
RELATED ARTICLE: Best Shopify Review Apps to Build Your Store
3) Best product description apps for Shopify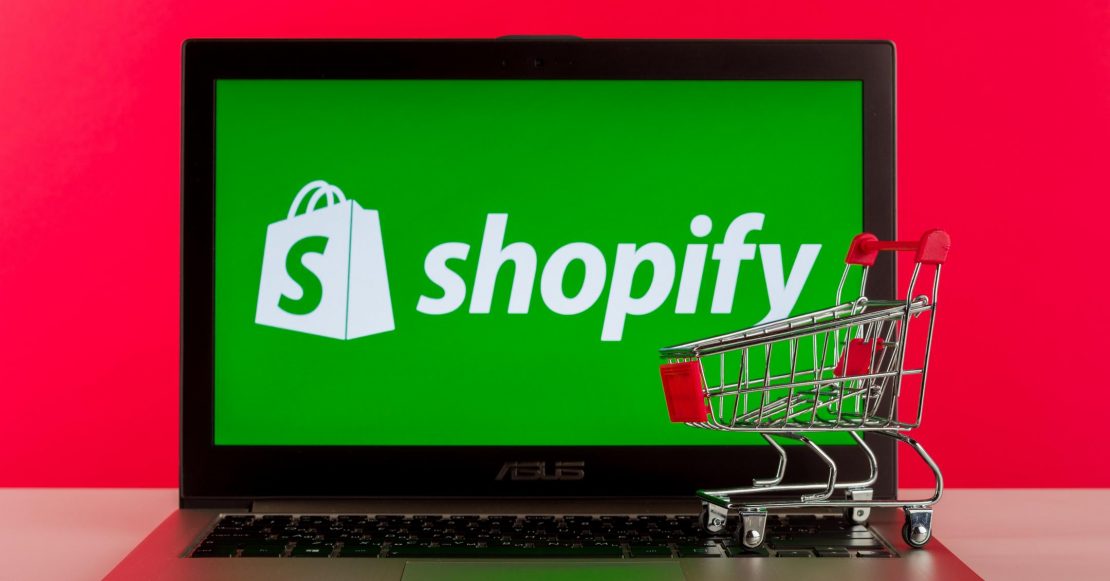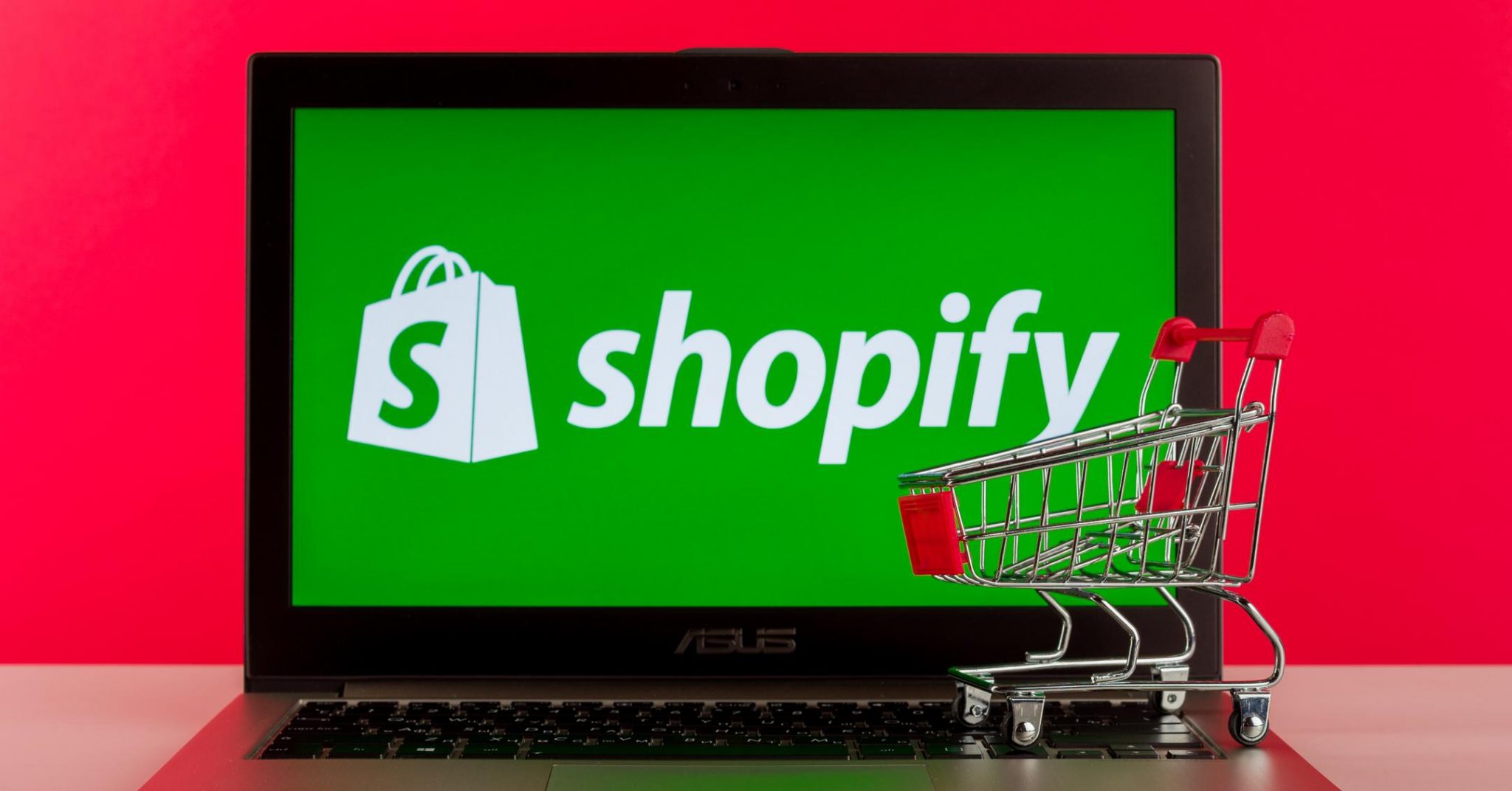 If you want to make it easier to automate your Shopify store, then you might consider using product description apps that are available from the Shopify App Store.
Just like all other Shopify apps, these product description apps allow you to expand the functionality of your store and make it that much easier to operate and optimize.
Currently, the best product description apps for Shopify include:
These Shopify apps can improve your product description layout and formatting to make it easier for online shoppers to browse all the relevant information they want to know.
4) Should I use a Product Description Generator for Shopify?
Due to advances in machine learning and artificial intelligence (AI), it's now possible to use software or apps that will actually generate product descriptions for you.
In order to use these tools, you have to input the initial information and the software will do the rest!
Currently, the best Shopify product description generators include:
While this may seem like an incredible advantage, there are some definite limitations to these product description generators.
First of all, although AI has come a long way, it still doesn't generate 100% realistic text – it still sounds a little clunky, wooden, or off-putting at times.
That means that you'll have to read through alll the product descriptions that are generated and double-check to make sure that everything sounds good. As a result, it may not actually save you that much time in the end.
However, this all depends on how complex you want your product descriptions – if you're looking for pretty rudimentary or simple decriptions that don't have much of a specific style or flair, then these generators might be perfect for you!
5 Killer Product Description Templates
So now that we've gone over some of the fundamentals, let's examine the five (5) product description templates that you can use to snag those customers!
Before we dive into that, however, notice that every one of these templates has some combination of features plus benefits. This is the crucial puzzle piece of any product description template – you want to list the features and then point out the benefits. These are your primary selling points!
Without further delay, let's list the five (5) product description templates that you can use: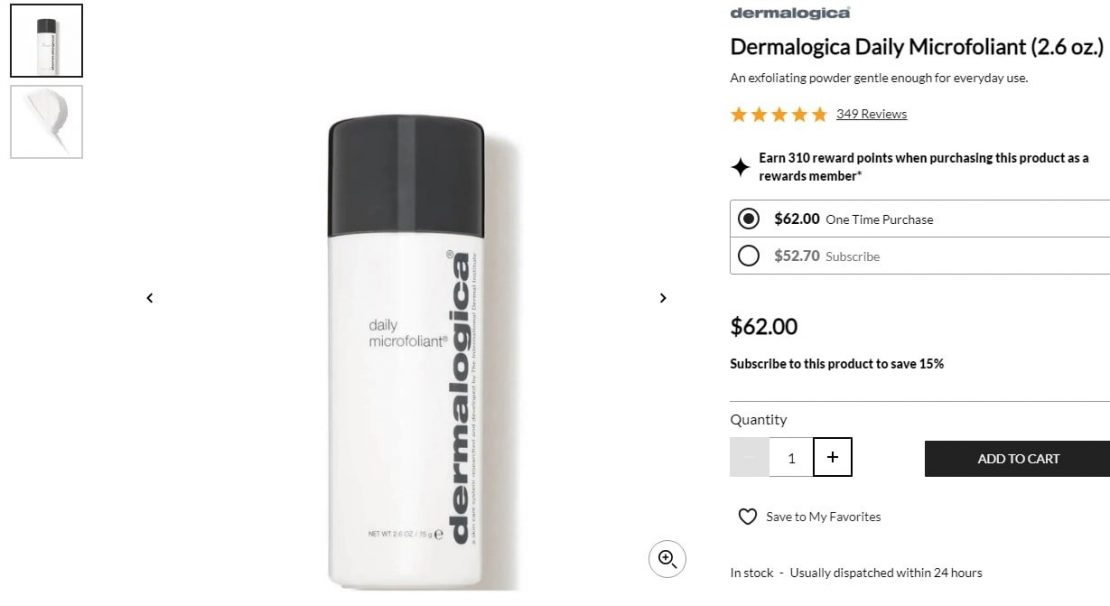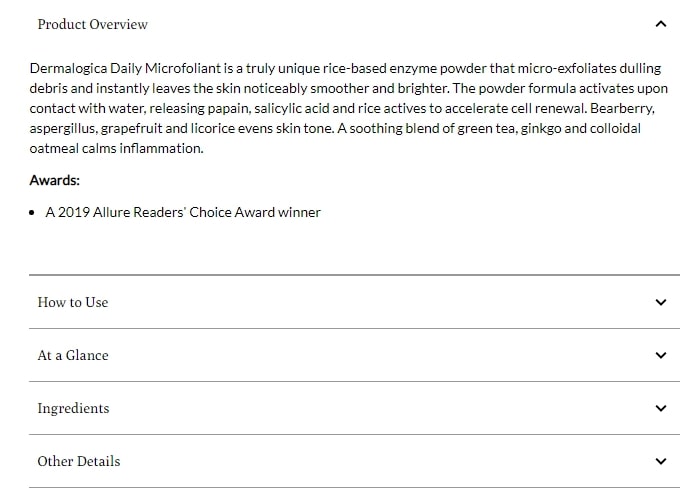 Images – Include multiple high-quality images from various angles and make sure all the crucial information from the labels is included.
Product Description (aka Description or Product Overview) – Try to have an intimate, friendly, and inviting tone while appealing to the visitor's emotions and sense of self.
For example, use phrases like harness the power (of product), a unique combination to soothe your skin, or repair damaged hair to make it silky and smooth. As you can see, you're creating a sense of need while using powerful sensory adjectives.
If the product has exotic ingredients, be sure to list those separately from the Ingredients section (nourishing cocoa seed butter or fragrant vanilla bean extract). Finally, list any relevant features that may be selling points (vegan, 100% organic, or paraben-free).
How To Use (aka Directions) – Simply describe how best to use the product in question (smooth all over the skin or rub into hair for 5 minutes).
At A Glance (aka Benefits) – List the various benefits of the product in question (immediate relief for chapped lips or moisturizing dry, cracked skin). Make sure you avoid repeating the benefits you may have mentioned in the Product Description/Product Overview section.
Ingredients – Be sure to consult the manufacturer's label and then list the ingredients in the same order.
Amount (aka Volume or Specifications) – Use this section to list the amount (for example, 20 grams or 750 milliliters). If it's a liquid, remember that it must be a unit of volume.
Reviews (aka Testimonials) – It's best to include a short text and some kind of rating system (the five-star scale is the most common and universal).
If you're running a Shopify store, you can use an app from the Shopify App Store (see the Add product description tabs in Shopify section above for a link to a blog post with suggestions).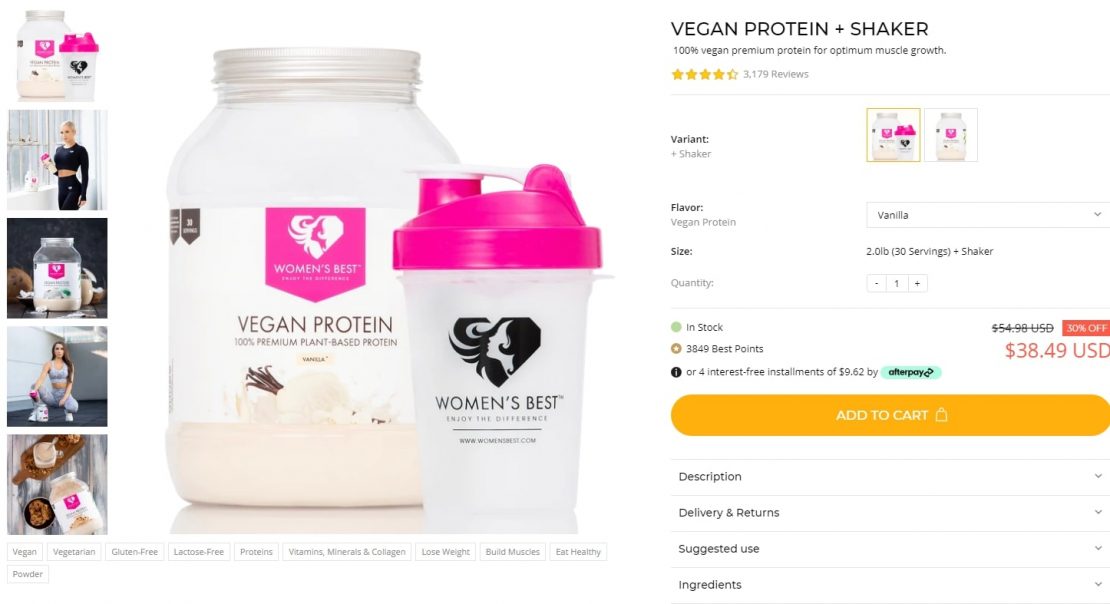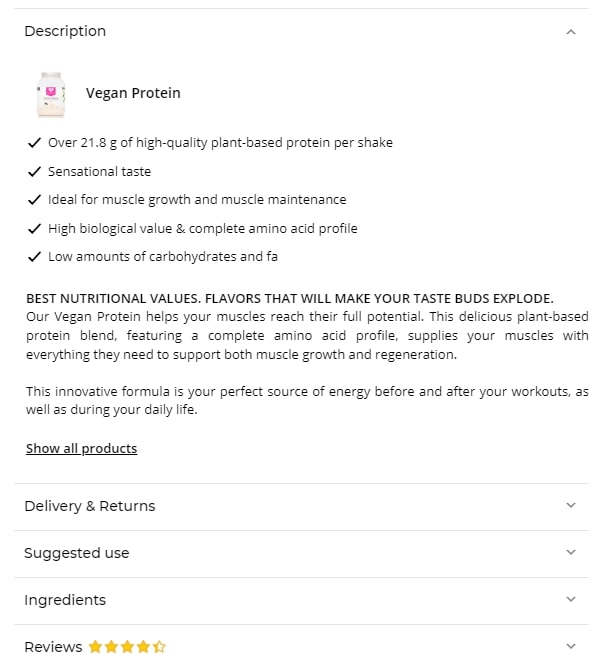 Images – Include multiple images from different angles, including the nutritional label found on the packaging. This is especially true in the Health & Wellness niche – consumers really want to know what they're putting in their bodies.
Of course, product images need to always be of the highest quality and resolution so that shoppers can zoom in on the nutritional information.
Product Description (aka Description or Product Overview) – Create urgency and connect with the customer by using plenty of action verbs and sensory adjectives (for example, smooth taste or jam-packed with nutrients).
Try to keep the overall tone informative and sympathetic since it's likely the customer is looking to improve themselves.
Additionally, if it's still a boutique company and/or family-owned, then it's useful to have some storytelling and talk about the company's background: Since we created [PRODUCT] in our mother's garage, we've been giving consumers [BENEFITS] for the past [PERIOD OF TIME].
Benefits – Tell the consumer how this product will improve their health and wellness (helpful for joint health or ideal for muscle growth).
Be sure you only list benefits that the manufacturer states and combine those claims with appealing sensory adjectives. In order to make it easy to scan, list the benefits as bullet points.
Flavors – If your product has more than one flavor, make sure to mention that. If the manufacturer has developed a more dynamic, interesting name (like Arctic cool berry or cherry bonanza), then make sure you use that wording.
Size – Be sure you include:
The total size of the product (30 grams or six bottles)
Serving size
Number of servings
Product weight
Recommended Use – This is where you instruct the customer on how to use the product (mix two scoops with water and shake or take one immediately before a workout).
Ingredients – Customers want to know what's in their health and wellness products, so just list them in the order that you find on the nutrition label.
Reviews (aka Testimonials) – Consumers love to see other reviews; it will inspire confidence and trust in your online store.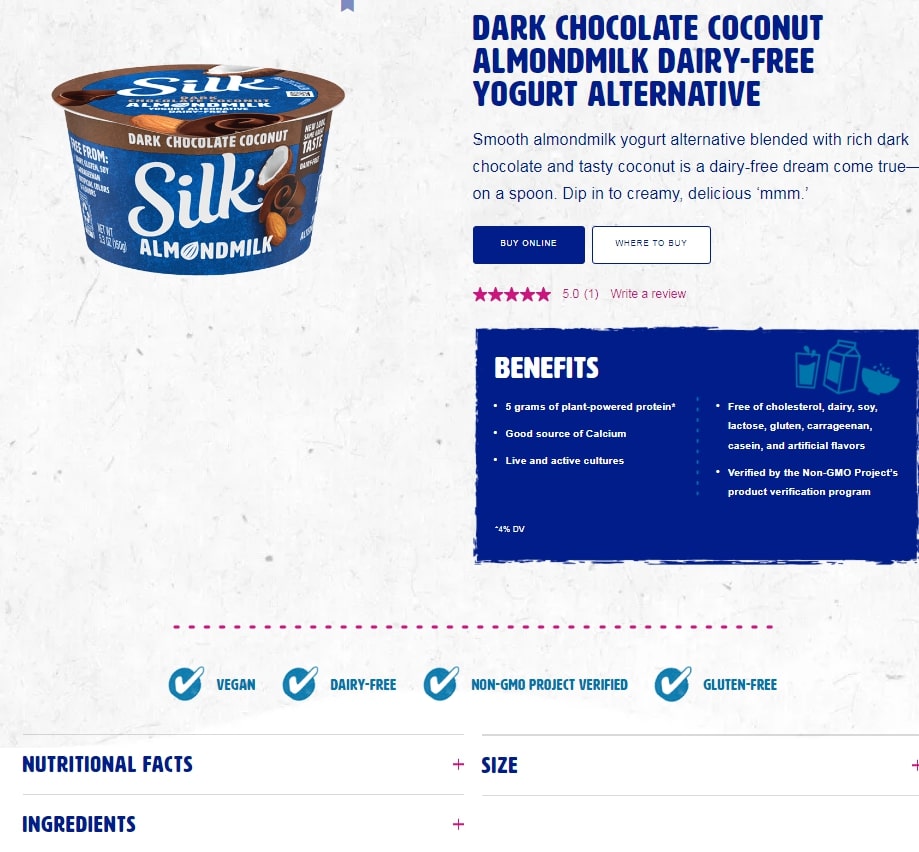 Images – Always have high-resolution images. In the Food & Beverage niche, it's especially important to include multiple angles since it's crucial to have a picture of the nutrition label and ingredient list.
Product Description (aka Description or Product Overview) – In this section, you should really flex your use of sensory adjectives (creamy, decadent chocolate or sweet and zesty).
In fact, the sheer number of sensory adjectives related to food is staggering – think of a nice restaurant where the menu has detailed descriptions of their dishes. Try and do something similar in this section!
Additionally, you should also list the benefits in this section, especially if it's healthy food (plant-powered protein or an excellent source of vitamins). If it's junk food, then you should really focus more on appealing to the consumer's sweet tooth or their cravings for something salty or savory.
List of Characteristics – This is an important section that should be separate from the Product Description. List four or five crucial characteristics that will be major selling points, especially for health-conscious or eco-friendly consumers (Vegan, Dairy-Free, Soy-Free, Gluten-Free, or Non-GMO Project Verified).
Remember, only make claims that the manufacturer makes themselves. Plus, make sure you add certified labels, trust badges, and third-party certifications that correspond to these characteristics (like USDA Organic, Certified Kosher, or Non-GMO Project Verified).
Size (aka Amount) – Be sure to provide the amount in weight for dry goods and volume for liquids (ounces or liters). Additionally, if it's a bundle of individually packaged products or a collection of single-serving containers, then mention that as well.
Ingredients – List the ingredients that you find on the nutrition label from the manufacturer, but make sure you list them in the same order. This is important because legally the ingredients must be listed in descending order of weight.
Nutritional Facts – Use the manufacturer's label to list nutritional facts. The most important figures are:
Total Fat (in grams)
Cholesterol (in milligrams)
Sodium (in milligrams)
Total Carbohydrates (in grams)
Protein (in grams)
Reviews (aka Testimonials) – Be sure you include these as it will make consumers more likely to try your online store.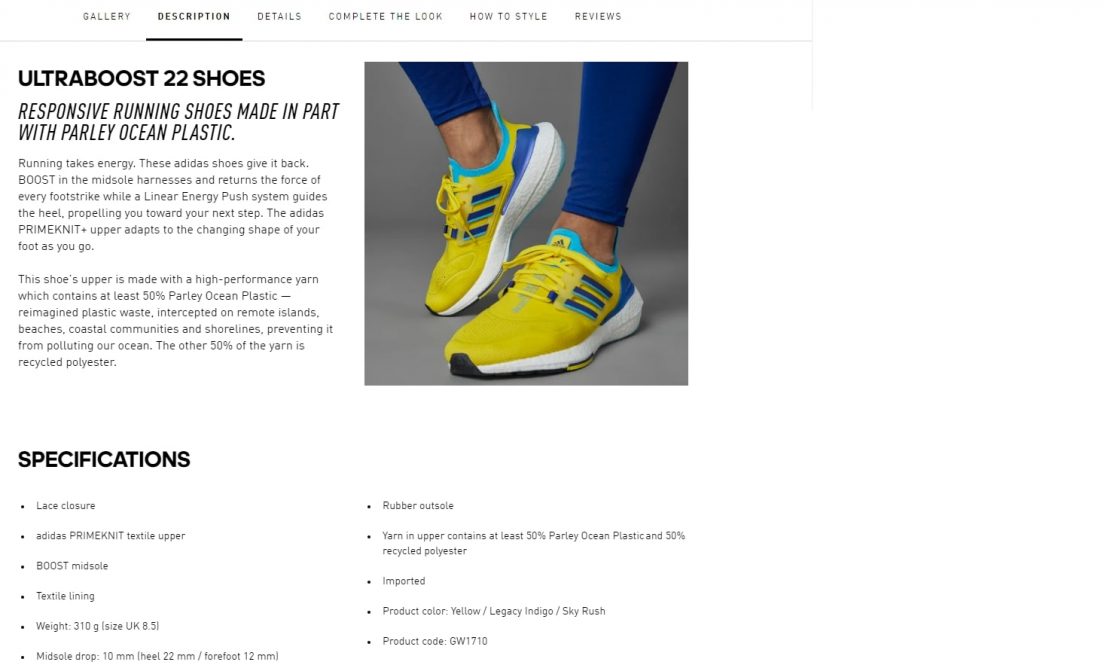 Images – This section is absolutely critical if you're trying to sell clothing online. Make sure you include multiple images, all of them high-resolution and high-quality.
An excellent product description template for clothing can include as many as 10 pictures! So, be sure you have plenty of images, including:
Images with models (multiple angles and closeups)
Images without models (multiple angles and closeups)
Detailed images of the seams, texture, and fabric (multiple angles and closeups)
Bottom of the shoe (soles)
Available colors (or patterns)
Related products (to make a complete outfit)
Video – This is totally optional, but some product descriptions for clothing may even include a short video, usually with someone modeling the clothing.
Product Description (aka Description or Product Overview) – Use sensory adjectives to appeal to the consumer's sense of taste or style. On the other hand, if the clothing is strictly functional, make sure you describe how it will benefit the consumer (rugged construction or warm lining).
Product Highlights (aka Product Features) – This is also o[optional, but it's especially useful if the apparel is for athletics – you can list a few crucial selling points (supportive fit or stitched-in reinforcement).
Specifications – You should use this section to list miscellaneous characteristics, including:
Where it was manufactured (for example Made in the USA or Made in China)
Dimensions (in inches, centimeters, or millimeters)
Materials (like cotton, Gore-Tex, Neoprene, or wool)
Colors (or Patterns) – List the available colors (including unusual color combinations).
Returns or Refunds – Specify the return/refund policy, especially if there are limitations to use. For example, you implement a policy where any returned product must have its tags or can never be worn.
Sizes – List the available sizes (like XL or 46 tall). It can also be helpful to include a size guide – this will make consumers more confident to purchase the clothing without trying it on.
Reviews (aka Testimonials) – These are especially important for clothing as previous customers will describe the color, fit, durability, or texture of the products.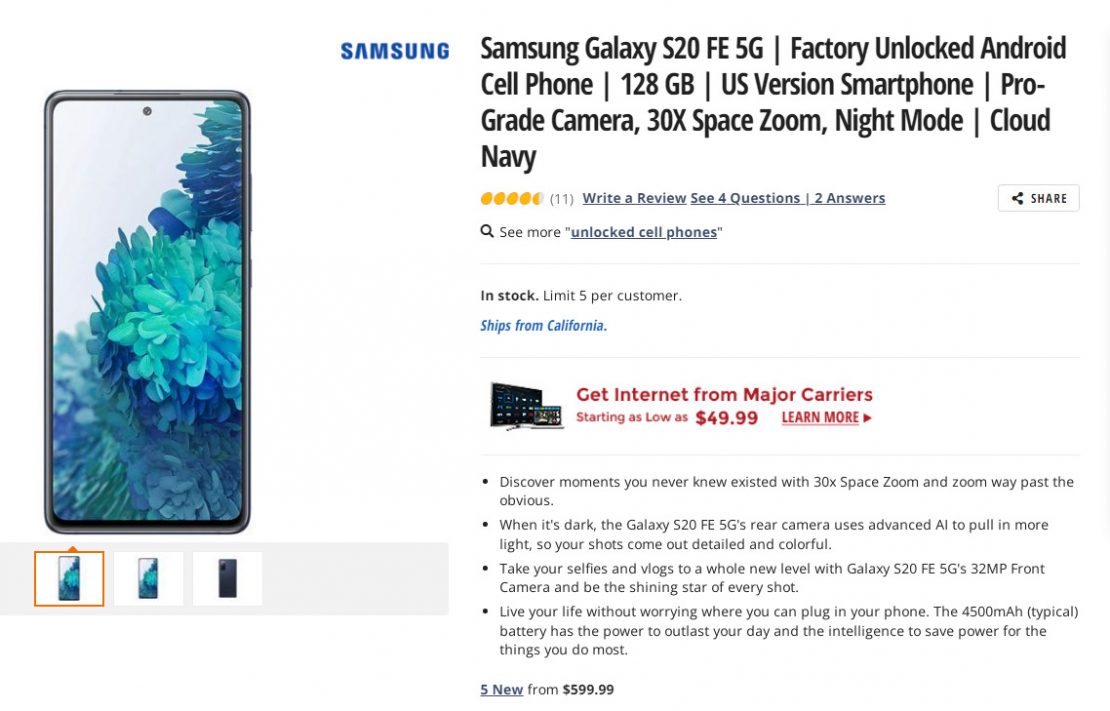 Images – Include high-resolution images from multiple angles to include:
Any additional products/accessories that come with the main purchase (like a charger or remote control)
Models using and enjoying the product
Glamor shots of just the product on its own
Dynamic shots of the product functioning and being operated
Images of the screen (if applicable)
Product Description (aka Description or Product Overview) – Make sure you really stress how much the product will help or improve the consumer's life. Ultimately, that's why we have electronics – to make our lives better and easier. Be sure you remind them of this fact!
Additionally, be sure to use plenty of action verbs to really drive this point home (boost productivity or stimulate creativity). Finally, make the tone highly authoritative and informative since the customer will probably have technical questions.
Be sure to list any cables, chargers, remotes, or battery sources that come with the main product.
Specifications – This is a big one for this template – potential customers are going to pay very close attention to this section.
List all of the precise specifications from the manufacturer (like 300 GB, 15 Megapixels, or 250 Watts). But always double-check to make sure you wrote them correctly!
It's perfectly OK to get very technical and detailed about the product's exact specifications – this is the section to do that! The consumers who are experts will appreciate the attention to detail while the newcomers won't be overwhelmed with technical jargon in the general description.
Key Features – You can add some highlights of the product in this section in the form of a list that is not highly technical (save that for the Specifications section).
If the product is cutting edge or highly innovative, make sure you stress that fact.
Warranty (aka Returns) – Most electronics have some sort of warranty in case of malfunction or damage.
Size – Be sure you include the size of the product, including Weight and Dimensions.
Reviews (aka Testimonials) – The average prices of electronics items are significantly higher, it's more likely that a potential customer will do a great deal more research. As a result, be sure you include all the available reviews. You could also have additional sections like:
Expert Reviews
Answered Questions
How To Choose The Right Product Images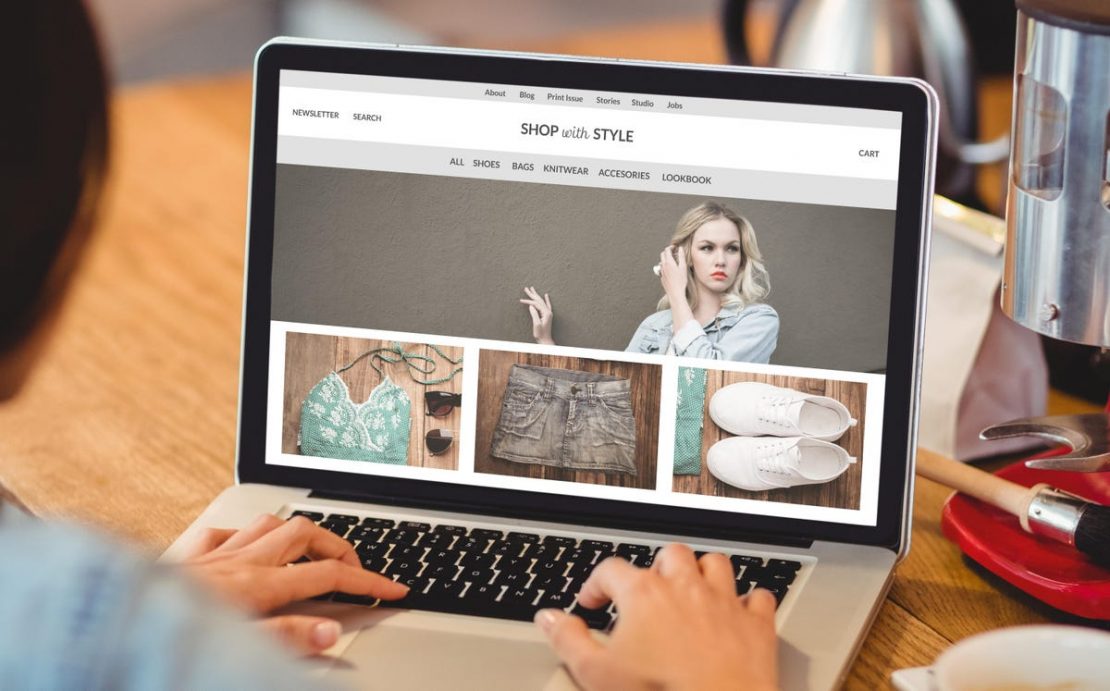 Last but not least, let's not forget about the product description images. These are a crucial part of the overall template, so be sure you don't overlook their importance. When choosing images, keep the following in mind:
1) Choose high-resolution & high-quality images
Make sure the images are high-resolution. If you can, get images directly from the manufacturer (they'll almost certainly have high-quality digital versions).
If for some reason that's not possible, be sure you spring for a professional photographer. Otherwise, it's not likely customers will make the purchase if they see grainy, low-quality pics.
2) Give customers a closer look
It's important to let customers zoom in on the products. If you have thumbnails up, make sure that clicking them actually zooms in on the product to give customers a closer look!
In order to allow customers to zoom in, you need to make sure that your product images have enough pixels to keep the image sharp and clear. This is especially important if the customer want's to zoom in on the label to read it carefully.
In general, you should have pics that are at least 1000 X 1000 in order to zoom properly, although 2000 X 2000 is preferable.
3) Include alternate angles
Remember, you're trying to approximate the experience of being in a brick-and-mortar store. So, when you're in a store and looking at a product, don't you almost always pick it up and look at it from different angles?
Well, be sure you give your dropshipping store visitors the same ability. This is exceptionally important for clothes or electronics.
4) Keep the visuals consistent
Not only is it important that each individual image looks appealing, but it's also critical that there is an overall visual sense to your online store. For example, if some of your photos are tinted a certain hue, be sure that it's consistently applied across the board.
Additionally, be sure that the images complement the color scheme of your web design. All of these factors working together will create a professional-looking store that will build trust.
Plus, shoppers like it when things look nice – again, imagine walking into a brick-and-mortar store where all the colors are clashing and nothing is orderly. You'll probably walk right out!
5) Keep the product images at the right size
You need to make sure that your product images are a minimum size to keep them from getting too pixellated when a) displaying them on a larger monitor and/or b) allowing the customer to zoom in on the image.
Most stores require product images to be at least 500 X 500 pixels. Amazon requires at least 1000 X 1000 and Walmart requires at least 2000 X 2000 (to allow for zooming).
As a result, remember the recommended size we mentioned above: 2000 X 2000 is the best bet for any product description, although 1000 X 1000 can also work.
GreenDropShip Offers Killer Product Descriptions With Our Wholesale Selection
If you want your dropshipping or Shopify store to really succeed, then you need to find the right supplier or wholesaler – this is one of the most important steps in the whole process!
Of course, you should choose a supplier/wholesaler with amazing wholesale products from both widely known brands as well as emerging brands.
Thankfully, GreenDropShip has an incredible selection of premium, specialty, and gourmet items, most of which are made in the USA. Our members can choose from categories like:
General health and wellness products
Various groceries, including beans and rice products
Bottled water, including sparkling, mineral, and alkaline water brands
Energy drinks, juice, yerba mate, natural soda, coffee, and wholesale tea
Organic sugar, honey, and natural sweeteners like Stevia or monkfruit
Dairy and plant-based milk, including soy, oat, almond, and rice milk
All kinds of snacks, including gourmet chocolate, candy, and exotic snacks
Baking ingredients, including flavor extracts and different types of flour
Cooking ingredients, including seasoning, herbs, and spices
Sauces, marinades, and dressings
Vitamins, supplements, minerals, and digestive aids
Meal replacements, protein powders, and weight loss products
Skincare, haircare, and beauty products
Baby products, including food and diapers
Home goods like detergents, soaps, and cleaning supplies
Pet food, treats, and supplements
Essential oils and aromatherapy diffusers
Our membership includes access to our informative and catchy product descriptions with each listing, although you should definitely write original content to make the most of your SEO strategy. Plus, each listing includes high-definition images that'll give shoppers a great view of the product and its label.
We also offer a Shopify dropshipping app for seamless integration to your Shopify store – you can add products with just a few clicks and no spreadsheets.
If you'd rather not use the dropshipping app, you can still take advantage of our product feeds to easily add products to your Shopify, WooCommerce, or Amazon/eBay stores.
Become a dropshipping member today and we'll store, pack, and ship your orders to your customers!
Join GreenDropShip today and start selling!